Mr. Fittipaldi, you are regularly invited to the Goodwood Festival of Speed. What are your impressions of this year's event?
Correct, I often come to the Goodwood Festival of Speed and always with joy. To be honest, it is an annual highlight. The Festival grows from year to year and its speciality is in bringing generations together. This makes it truly unique, worldwide. You just walk over the lawn and meet Sir Stirling Moss, Tony Brooks and moments later Lewis Hamilton and Jenson Button. Where else could you find this? And then, there are the cars. The variety from all eras of motorsport. That is what fascinates me. We drivers enjoy this meeting and greeting very much indeed. You see old friends and the cars you have driven in the past, many years ago. Cars in which we have won and lost. It is all about history coming alive again. I also like to see Lotus getting strong again, not only here at Goodwood, but with Kimi driving so well this season, the current Formula 1 team seems able to connect to its former successes and I feel, here at the Festival, proud to be a small part of a great story.
During this year's Festival you will drive two cars that you drove very successfully many years ago. How would you describe that experience?
Yes, I'll be driving the Lotus 49 and 72, the very cars in which I became World Champion. As soon as I get into one of these cars, I feel as if I'm entering a time machine. It all seems exactly as it was in the past. The smell. The position of the seat. The steering wheel. It still feels good in my hands at its old position in the car, from 40 years ago. And then: firing up the engine. Today, it sounds just like yesterday. Fabulous. But also the obstacles are still there. Each car has its own characteristics that you have to discover for yourself. The Lotus 72, however, was and still is very constant. For me, it's clear that it is the best racing car of my entire career - and I have driven about 300 races. As I get behind the steering wheel, memories rise up and come to life. Our old racing cars, they are indeed time machines.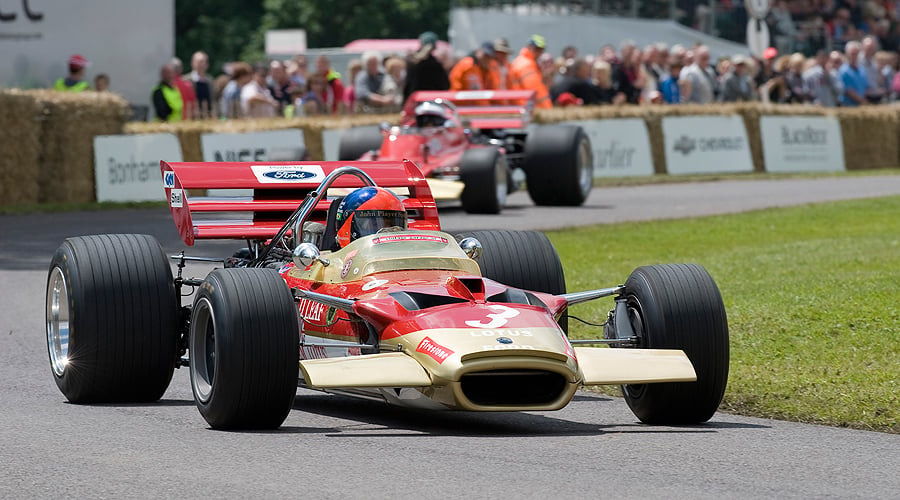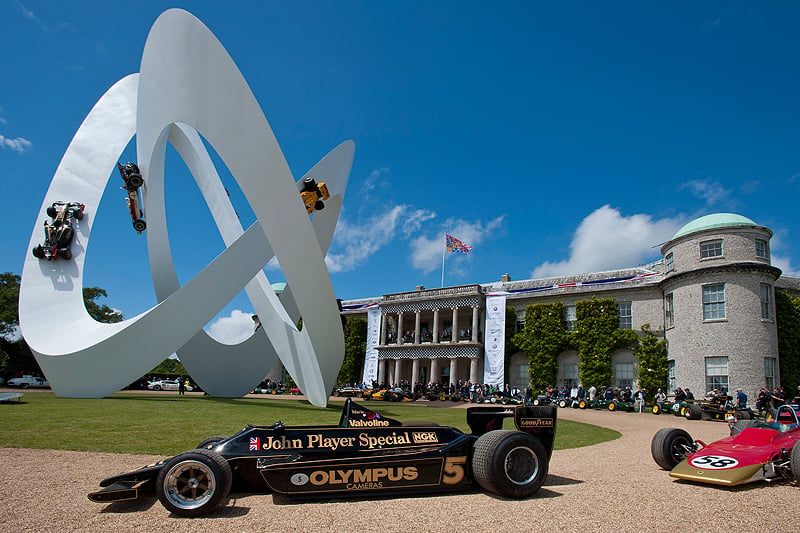 Let's get into one of those time machines. What was it like to drive in Formula 1, 40 years ago?
Well, for us drivers it was great and emotionally overwhelming, but also very dangerous. When I came to England, back in 1969, Jim Clark had already died. He crashed in 1968. That brought all the drivers more strongly together. There were friendships in a way that I assume isn't possible today and we had a lot of respect for each other. Each of us knew that to drive in Formula 1, in those cars at that time, meant taking great risks. I've just been speaking to Jacky Ickx, who drove for Lotus just before I joined the team. Then he switched to Ferrari. The teams, they have been like families for us.
And what was it like to be with Lotus back in the 1970s? Today, there are about 500 people employed by the Lotus Formula 1 team. Their HQ seems like a space-station: engineers using cutting-edge technology and computers. And it all seems clinically clean...
...that was very different in my time. The whole team numbered about 40 people for the two cars. Colin Chapman was the chief, the decision-maker and the top engineer; all in one person. Computers? What kind of computers? We didn't need any at that time, because we had Colin. He put a finger to his head and thought for a moment; then he'd come up with the right ideas and solutions to make a good car even better. The chief mechanic and his whole team would immediately put his ideas into practice. That was impressive. The team was small in size, but very efficient in what it did.
But what differentiates the drivers, then and now? What makes a good driver in your opinion, Mr. Fittipaldi?
I think, at the most basic level, it is all about passion. You need to commit yourself 110 per cent to your sport in order to be successful. Otherwise: forget it. Then, you need to blessed with some sort of talent. And you need the unbreakable will to just do it, to work yourself very hard to get results. You need to be physically and mentally fit. And motorsport at the top level is complex: it might look easy but it is not at all. Body and soul need to work as a true unit. And the second step is for the driver and car to work together. When asked, I often say that the car is an extension of the driver, and the driver an extension of the car. Even now, that hasn't changed. Electronics take technology to the limit, but it is the driver who makes the difference. I say it is the driver who decides whether a team wins or loses a race in Formula 1.

Photos: Lotus