Ferrari celebrated its 70th anniversary in a style all of its own
Once every decade, Ferrari invites its closest friends and family to Maranello for a weekend-long celebration of the marque and its founder, Enzo Ferrari. To be part of the extraordinary 70th anniversary event was a truly enchanting experience and a once-in-a-lifetime opportunity...
Driven by emotion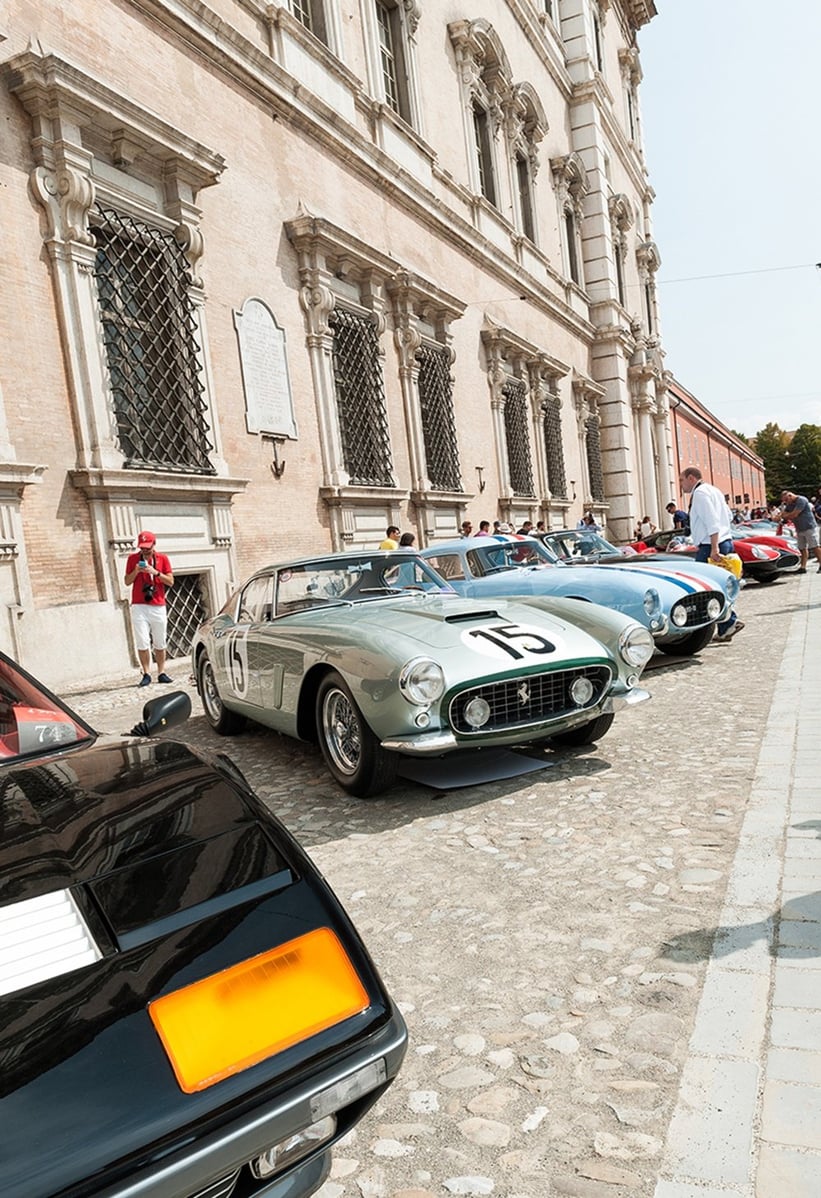 The official Ferrari show commenced on Saturday evening, and as the crowds began to find their seats in the grandstands overlooking the stage, the skies opened and a lightning storm lit up the sky — as if Ferrari had somehow orchestrated the heavens above to take part in their grand multi-sensory show, with every bolt of lightning and drop of rain seemingly striking at the perfect moment. In true Ferrari style, the event was unlike any other, with aerial acrobats mimicking the movements of the complex components within an engine (30ft off the ground), an opera singer serenading a 125 S and LaFerrari Aperta, and a moving video of Formula 1 greats both past and present, with a special dedication to the much-loved Michael Schumacher. After a speech from Sergio Marchionne and a wave from Sebastian Vettel and Kimi Raikkonen, the evening ended with an over-the-top concert by the band Jamiroquai, known Ferrari patrons and supporters who have included various marque models in their music videos over the years.
Best of the best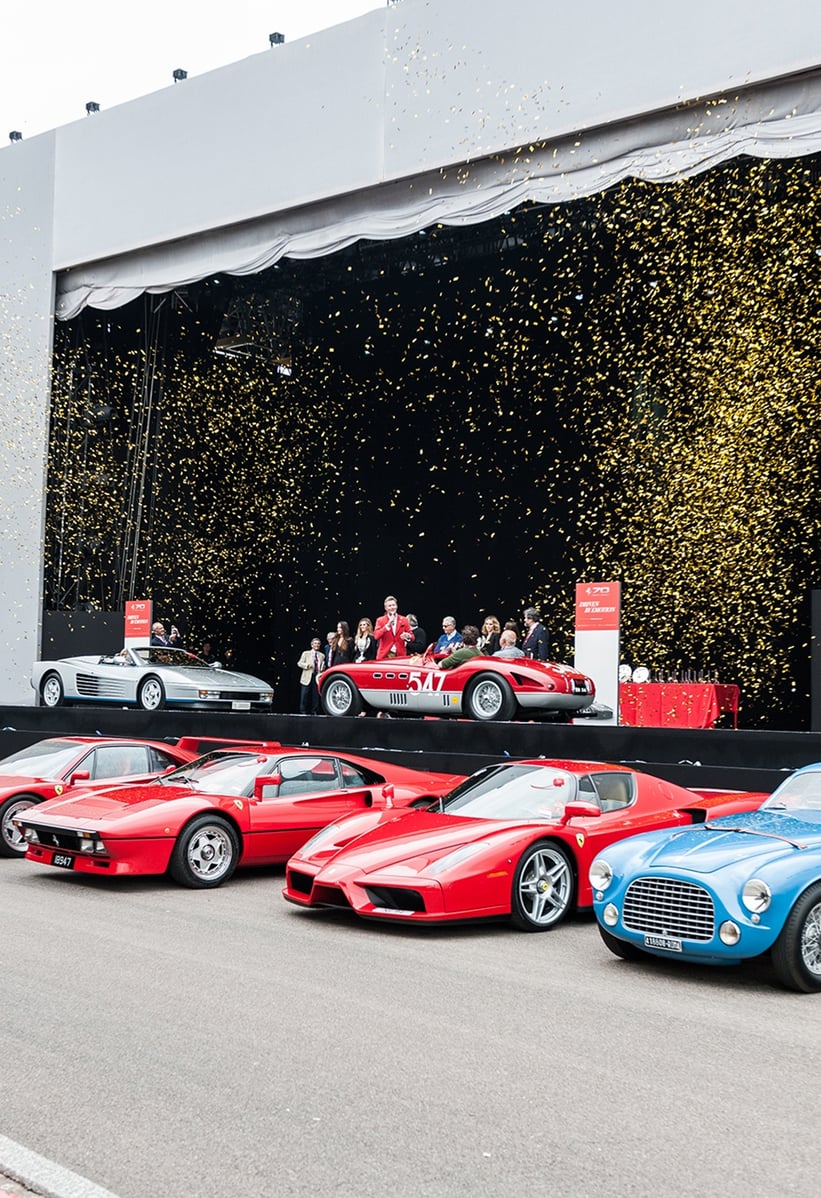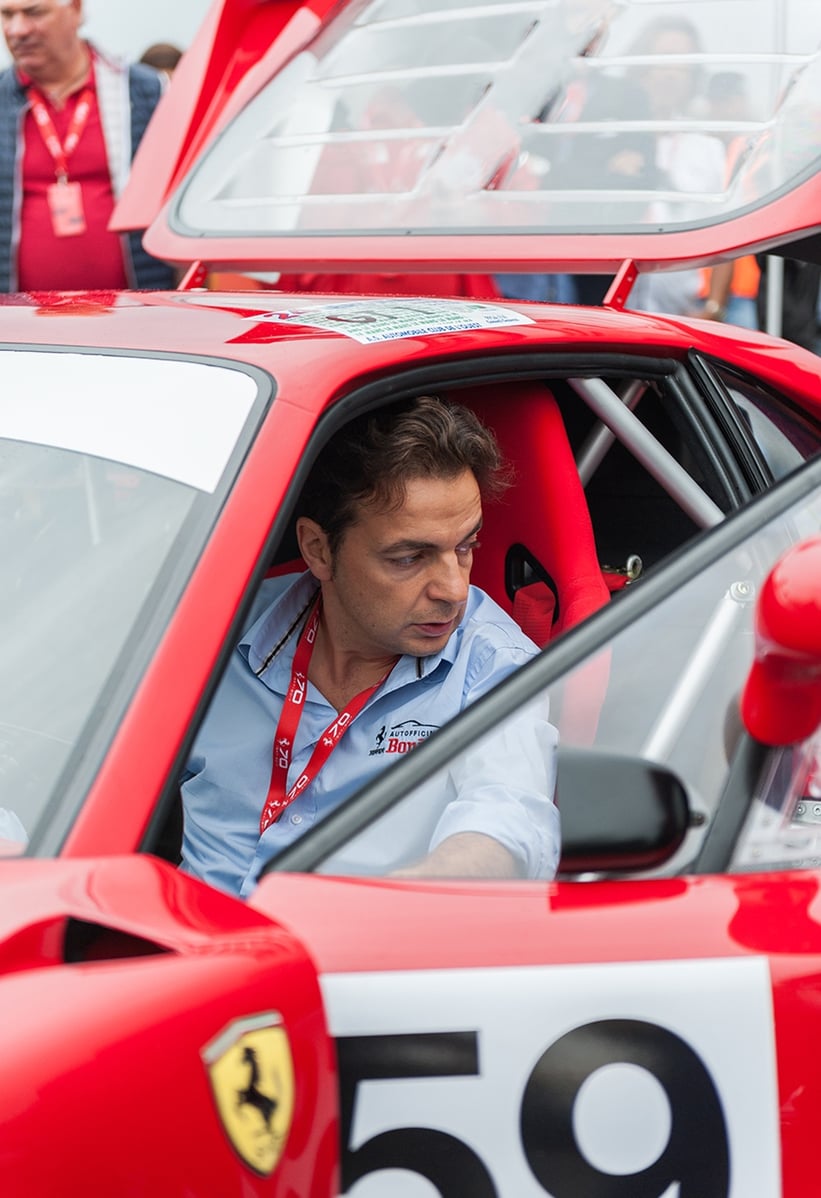 On Sunday, the skies parted long enough for the concours judges to do their final look-overs and walkarounds before holding up in their members-only office to vote on the winners (similar to the papal conclave ritual but with less pomp and circumstance). When all the votes were in, the awards ceremony began, and it seemed only natural to have the master of ceremonies, Simon Kidston, introduce the concours entrants and announce the Best of Shows at the 70th anniversary concours — the 1986 Testarossa Spider originally commissioned by Gianni Agnelli for the road cars, and the 1953 340 MM Vignale Spider, which raced in the Mille Miglia in period, for the competition cars. All awards from this magical event are sure to take pride of place in every owner's home. Grazie, Ferrari — here's to 70 more years!
Photos: Federico Vandone Dell'Acqua for Classic Driver ©