Exploring off-season Sardinia with an Ad Personam Lamborghini
Most of us know Sardinia as a vibrant summer getaway. But the Mediterranean island is equally exciting during off-season – as Guglielmo Miani found out during a high-powered scouting tour.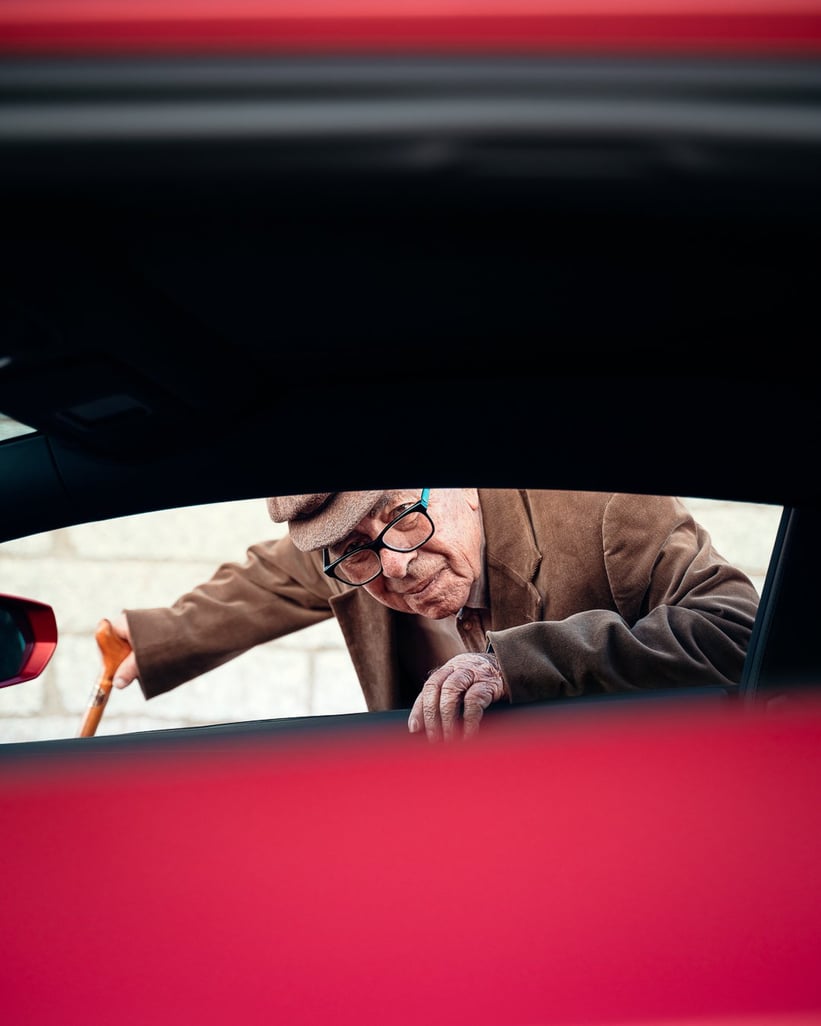 With Milan on lockdown, our friend Guglielmo Miani – the creative cognoscente behind the luxury fashion brand Larusmiani and the Fuori Concorso events – spent most of 2020 in his Sardinian hideaway at Costa Smeralda. When the tourists and summer guests returned to their homes, Guglielmo started to explore the island even further, in seach of the perfect route for his next Fuori Concorso On The Road event. And while our Milanese friend certainly cannot complain about a lack of attractive machinery in his garage, Lamborghini kindly lent him a one-off Lamborghini Aventador S for his location scouting stints. Designed by their in-house tailoring studio, Ad Personam, the bespoke supercar featured door sills illuminated with gold light, a two-tone interior and a matte Red Nestor paintwork that had been enriched with gold glitter and sparkled like a bottle of Sardinian Turriga wine in the warm autumn sun.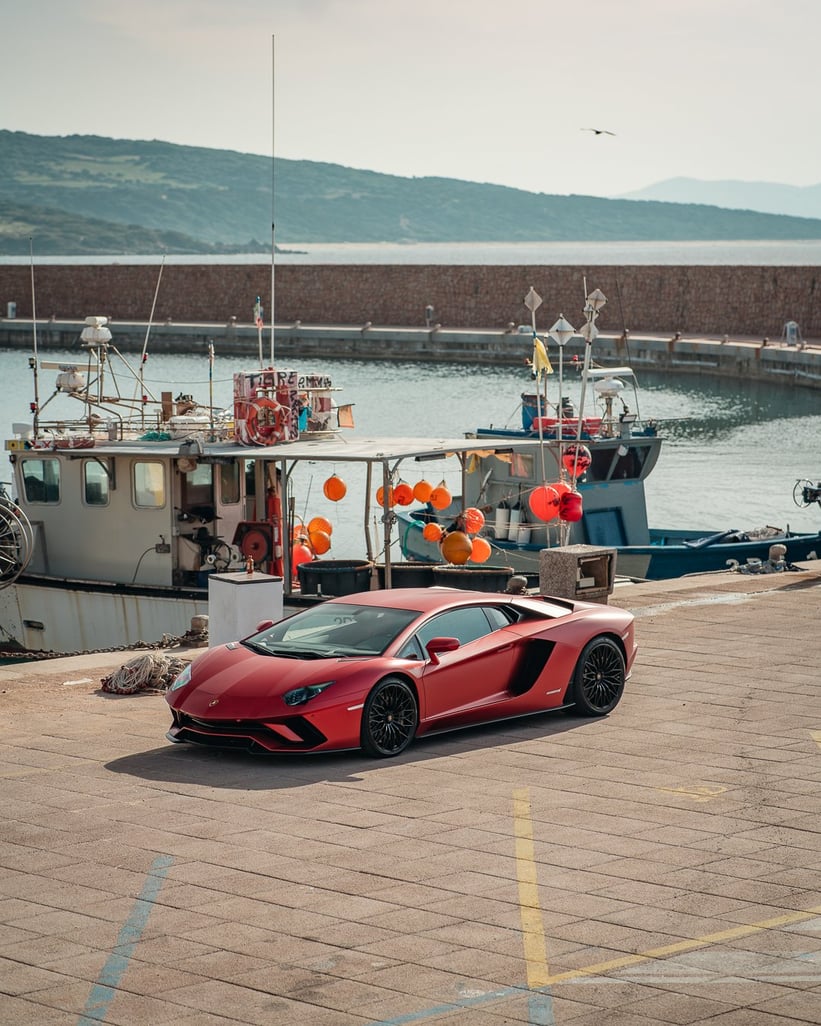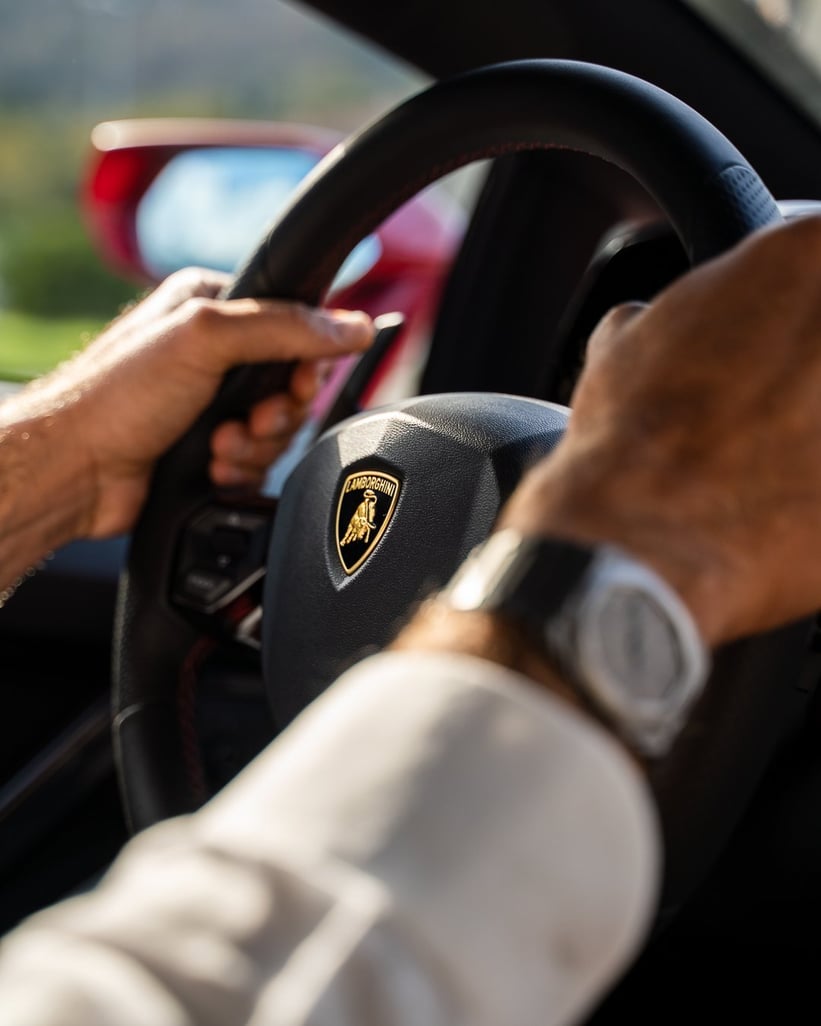 Behind the wheel of this unusual Lamborghini, Guglielmo went exploring the wild and romantic coastline of North-Eastern Sardinia, historic inland villages such as San Pantaleo – and of course countless miles of beautiful, winding country roads. And while the exact locations for the third Fuori Concorso On the Road event on 18-20 March 2021 are still a secret, we are certain that it will be as exciting as the last two drive-outs in California and Northern Italy. We will keep you updated.
Photos: Andrea Luzardi