When in Rome...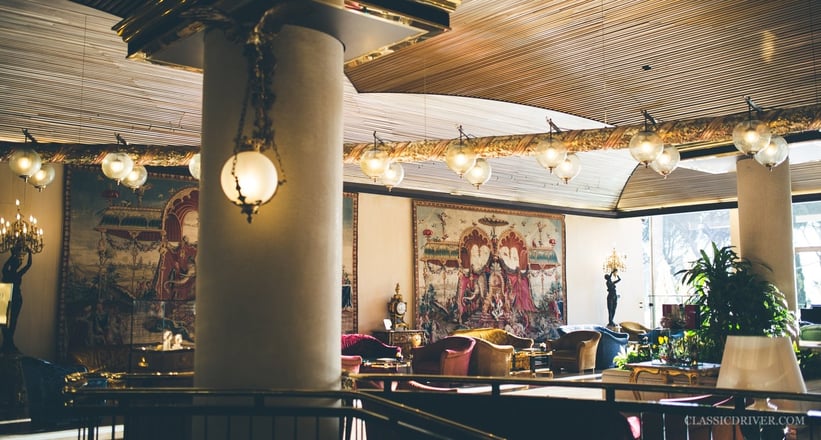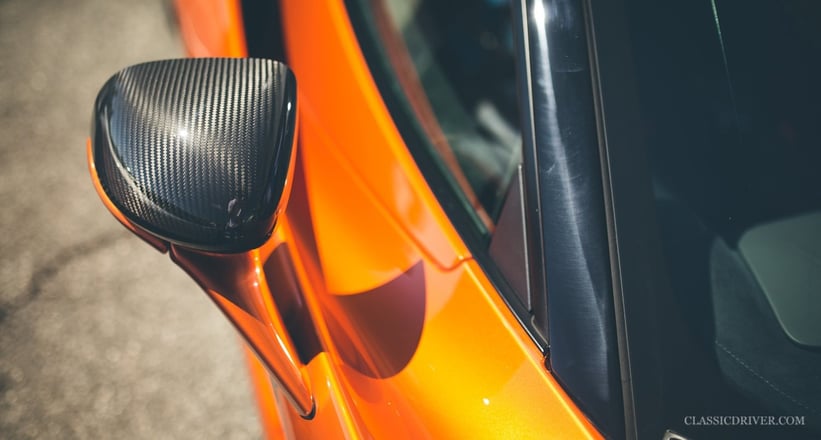 It feels a bit naughty, meandering around Rome in a fluorescent orange, 250,000-euro supercar — not least when it was built not by Ferrari or Lamborghini but by their arch-rival from England, McLaren. Last night, from the hotel's terrace high above Rome, with a glass of Prosecco in hand, the city looked so idyllic and peaceful. But plonked into its desperately complicated visceral system, with parked cars a cigarette paper's width either side of the no doubt eye-wateringly expensive carbon-fibre mirrors, hordes of aggressive Romans following rules they all seem to have made up themselves, and road markings that were clearly painted by someone who was as lost as we were, and it's a somewhat less pretty picture. Grazie mille for the 720S's panoramic visibility!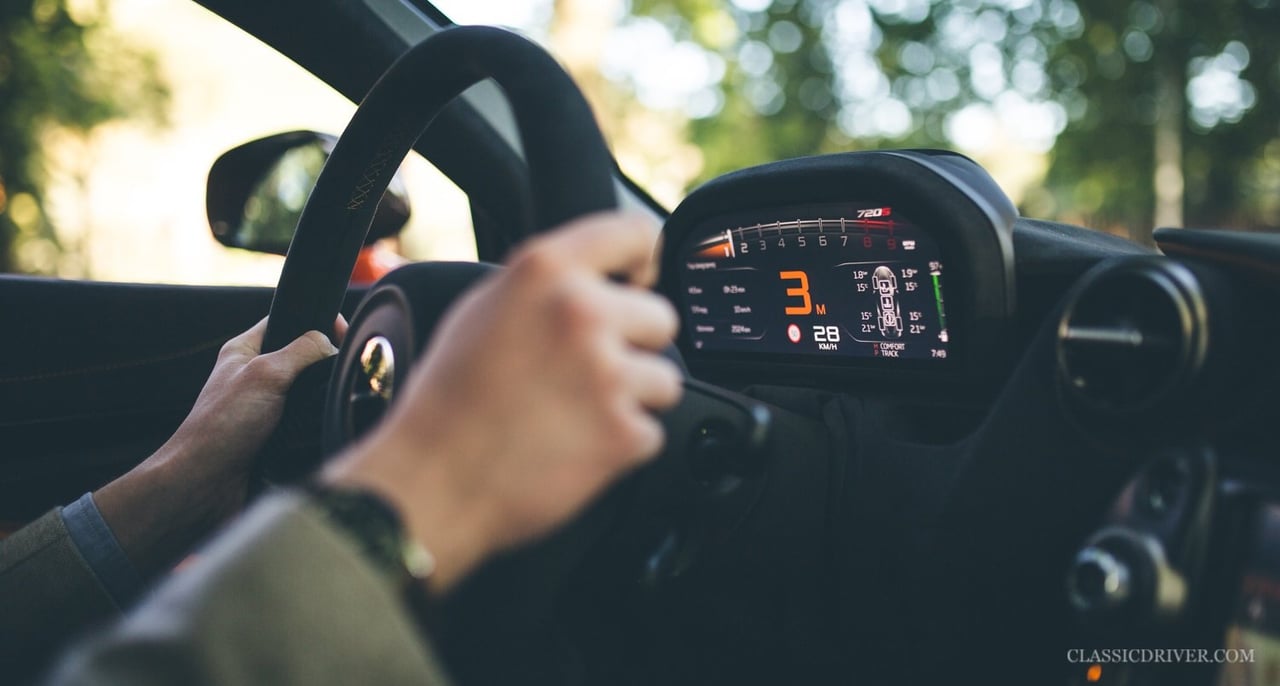 Still, while we drive around in circles, waiting for the satellite navigation to come around after a particularly untimely meltdown, we've found a series of tunnels. Cue the obligatory window drop, a downshift (or two), and… whaaaaaam. Only for an instant, mind, because when you rev out the McLaren in second gear, you'll be doing thrice the speed limit. Now, where's the nearest lake?
Anything but normal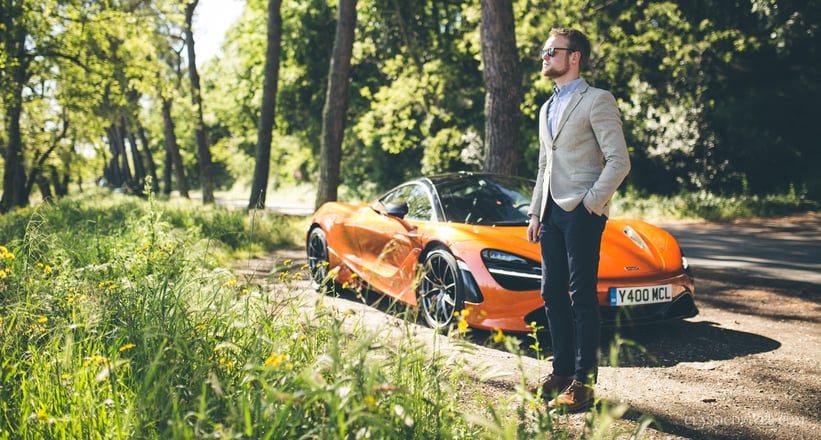 Mercifully, we join the highway and vacate the city northwards, though this soon becomes an event in itself, as kamikaze Fiat Panda drivers risk life and limb to get a better look at the McLaren's svelte profile, or simply to egg us on to make some more noise. That the Italians love cars is the understatement of the century. Naturally, the 720S doesn't break a sweat — it's been designed to bridge the ability gap between the 570GT and the razor-sharp, track-focused 675LT, and it does so magnificently. In fact, with the handling and powertrains switched to comfort (normal isn't an option anymore — there's nothing normal about the 720S), it's as quiet, refined, and comfortable as a mid-level German saloon. And don't think for a second that that's a bad thing.
Catch me if you can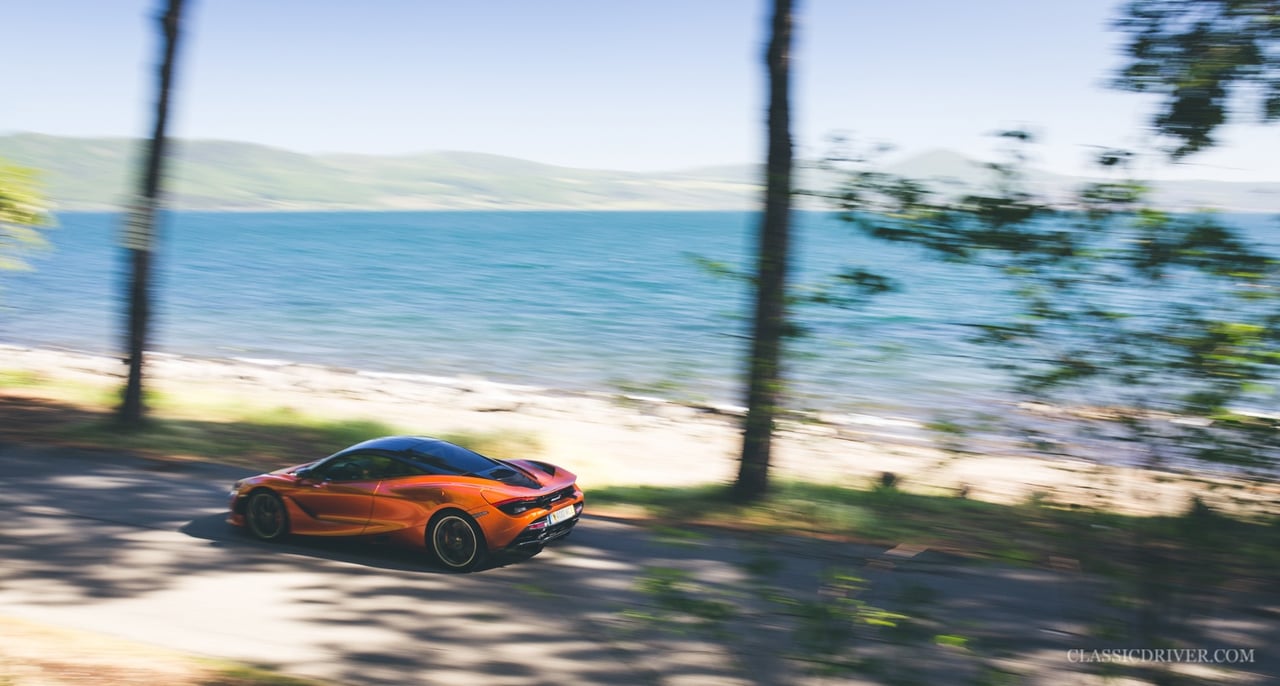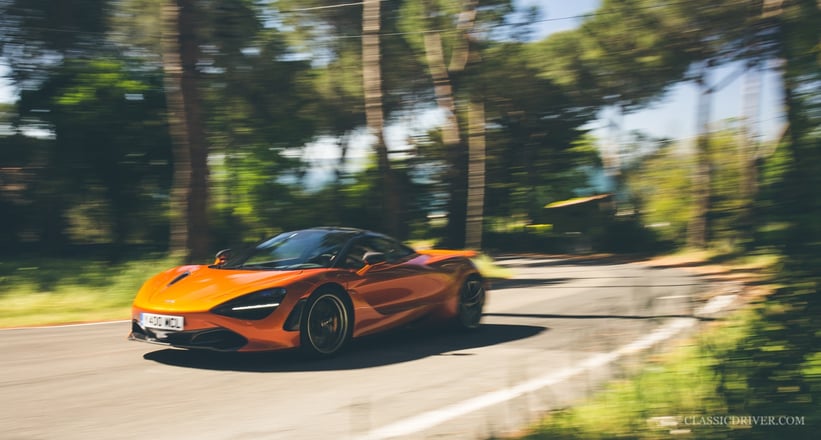 But, as Paul Chadderton, McLaren's global product communications manager, joked over dinner last night, if the 570S is an excitable puppy, the 720S is a Rhodesian ridgeback, and having just encountered the first twisting ribbon of asphalt in the hills between Rome and Lake Bracciano, I know exactly what he means. This car demands your utmost respect, because when the road does open up long enough for you to pin the accelerator to its stop, it's like holding onto a ballistic missile that's super-glued to the ground. The headline figure might be the 720HP developed from the revised 4.0-litre twin-turbocharged V8, but it's the 720S's extra 90Nm of torque over the outgoing 650S — that's 770Nm all in — that really makes itself felt.
The boost builds instantly from about 4k, as the Formula 1-style lights on the distraction-free, fold-down dash blink and the speed readout climbs quicker than your mind can register. Fortunately for us hopelessly slow humans, a loud beep sounds in the cabin to let you know exactly when to change. How very considerate.
When the going gets twisty...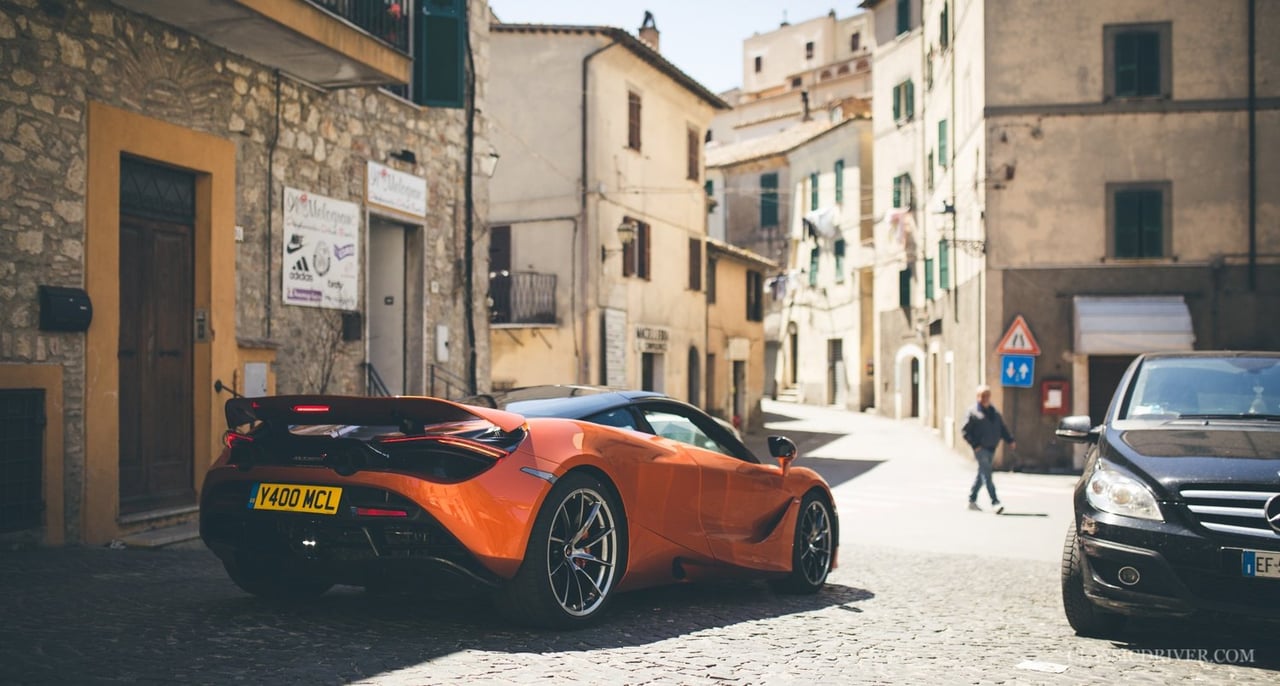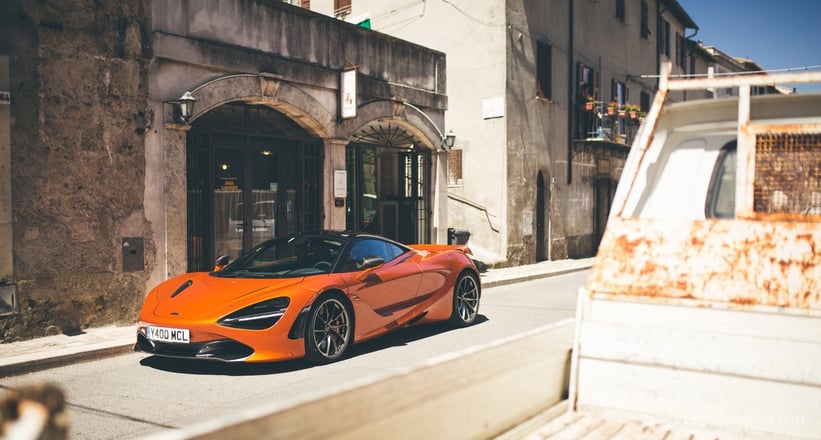 As you'd imagine, it's no less mind-bending when you arrive at a corner. Stamp on the brakes hard enough and the full-width airbrake makes a cheeky appearance in the rearview mirror, seemingly in a further bid to rip your face off. That makes you smile almost as much as the joyous gunshot-like cracks on the occasional downshift. And thanks to the astonishingly clever Proactive Chassis Control II, suspension, and aerodynamic systems, it's a car you can seriously lean on into — and perhaps more importantly, out of — the corners.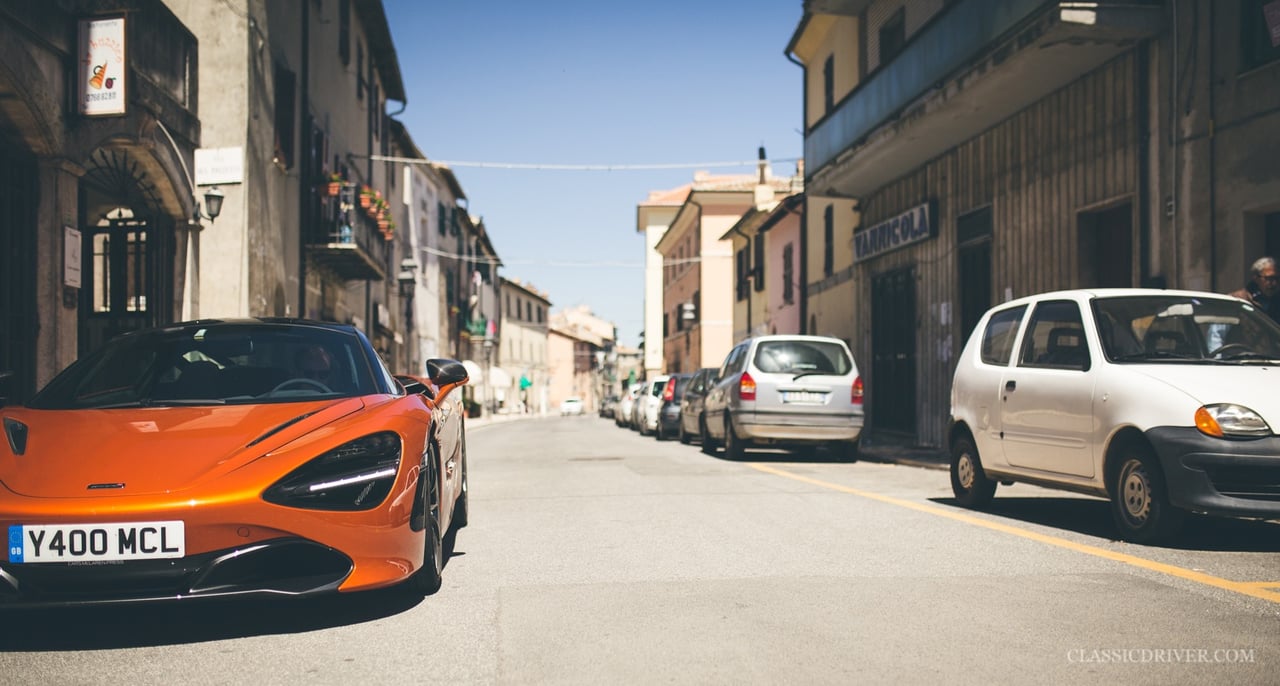 Such is the nature of the power delivery that fast driving in the mid-rev range is actually very rewarding. Besides, hold on to a gear too long, and when you do eventually flick the carbon-fibre paddle to engage the next, you instantly get what feels like a skip-full of torque squeeze your lower back. And when the roads are poorly surfaced and particularly bumpy (as they tend to be in this part of Italy), all the gigabytes of technology on the planet can't keep those rear tyres from breaking purchase. Exhilarating just doesn't cut it.
A beautiful contradiction
As we arrive in the particularly pretty and historic town of Tolfa to catch our breath, about all I can muster in my embarrassingly basic Italian to the swarm of people gathered around the McLaren is 'veloce, veloce!' Because grappa is off the menu, a strong espresso will have to suffice, while the fly-spattered car takes a well-deserved rest in the town's quaint piazza. And with that, the conversation turns to the design — a point that proved rather contentious upon its reveal at Geneva.
It's certainly a car that makes more sense in the metal, with its new aerodynamics-led design language taking obvious cues from the P1, such as the rear window that tapers into the slinky rear deck and those dihedral cutaway doors, which conceal clever intakes you can quite literally stick your arm down and, of course, make ingress and egress so much easier. McLaren had the very first 12C on hand at our lunch stop to show just how far the design has come since 2011, inside and out, and it really puts things into perspective.
Game changer?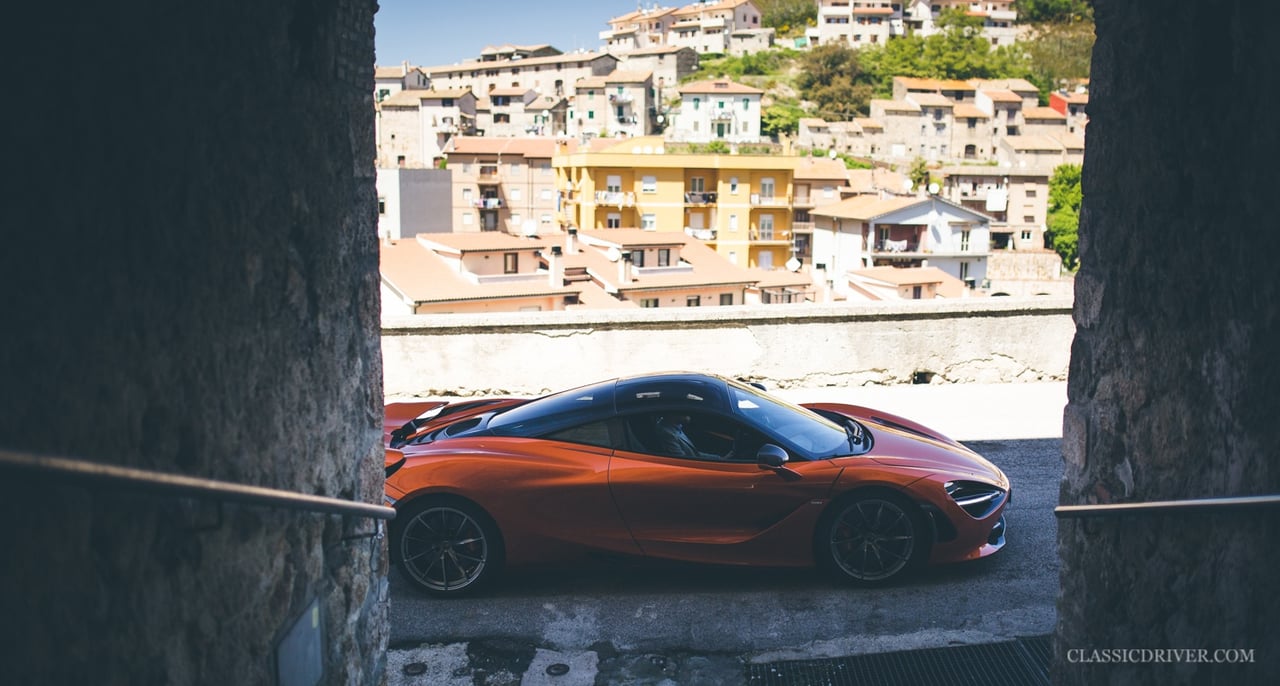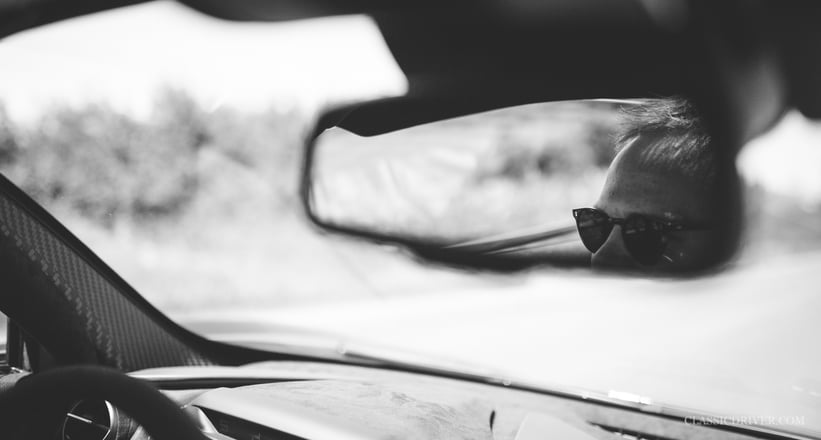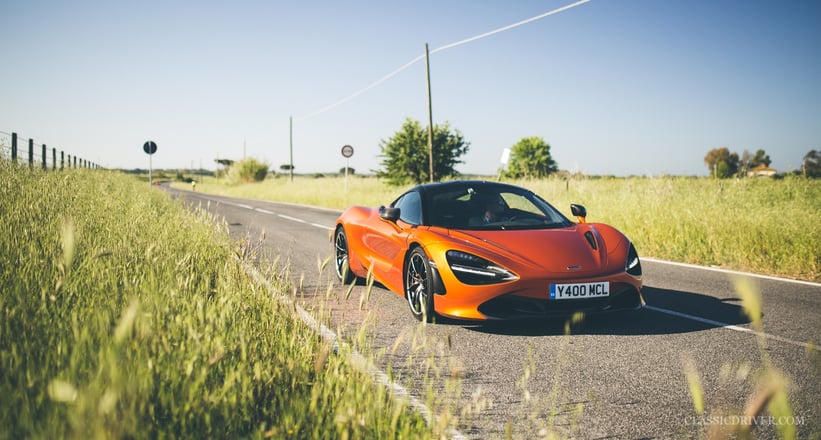 The temptation to skip right past the airport where I'm due to drop the car back any minute is dangerously hard to resist. I can appreciate that some might deem its game-changing breadth of ability not befitting of a car for the most special of occasions, but that's sort of the point — it's a special car that's not only for special occasions; a culmination of all McLaren has learned in the last seven years. Plus, it's the freakish rate at which it covers ground, and the physical, involving nature in which it does it, where this car's appeal really lies for me — it's as addictive as any drug, and it will keep owners amused as they dig further and further into what it — and they — can do.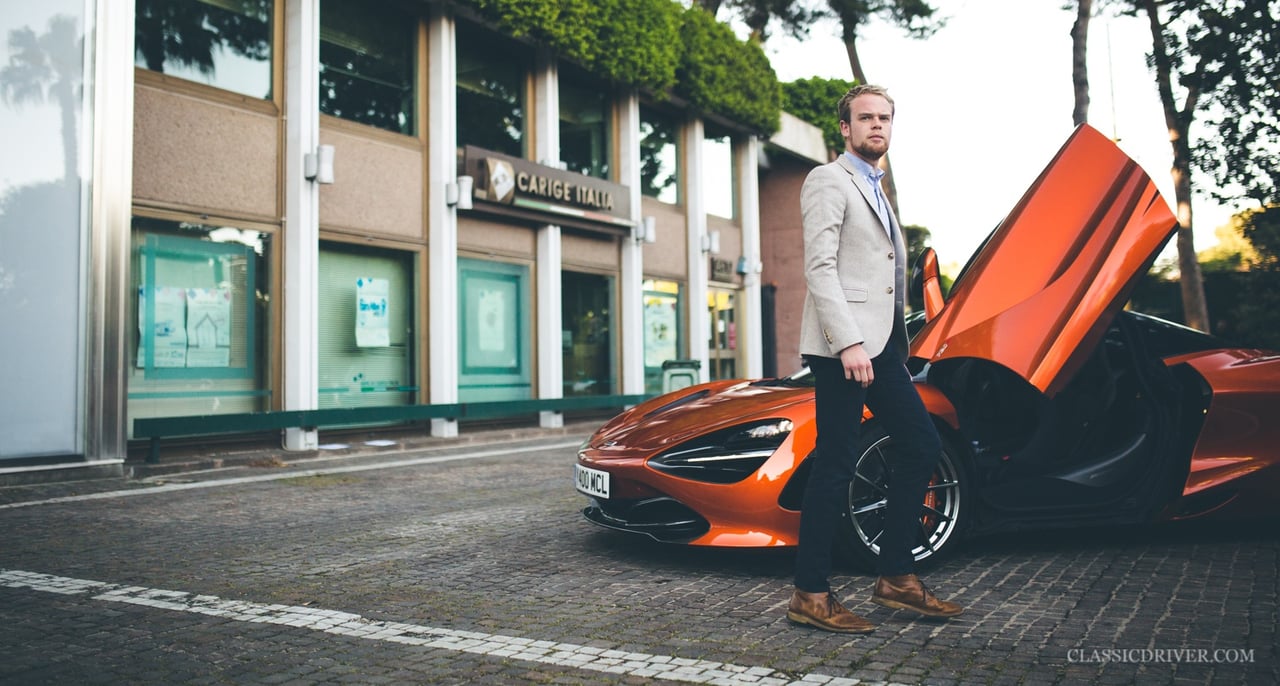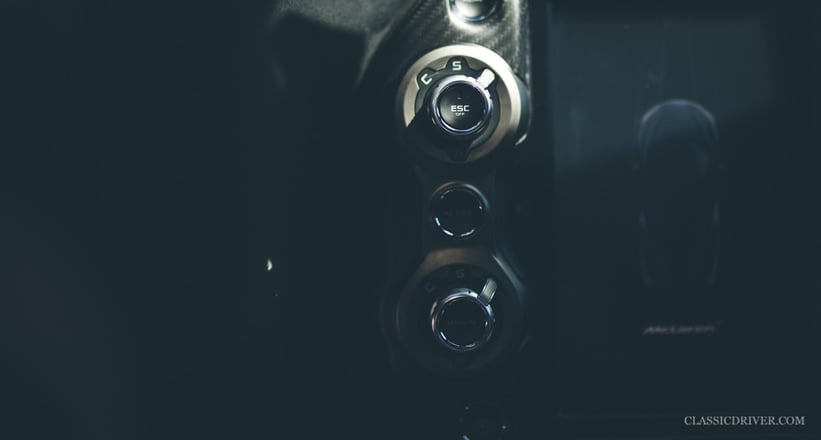 Exploring its limits on the road would be foolish, and I barely scratched the surface during my short time with the car. It doesn't boast the hell-raising yowl of a Lamborghini V10, and you could use it every day and it wouldn't bat an eyelid, but squeeze that 'go' pedal into oblivion and you'll instantly remind yourself of why it's so special. Just one note if you're thinking of joining the 1,700-long queue to buy a 720S — Rome is definitely a city better traversed on foot.
Photos: Tom Shaxson for Classic Driver © 2017