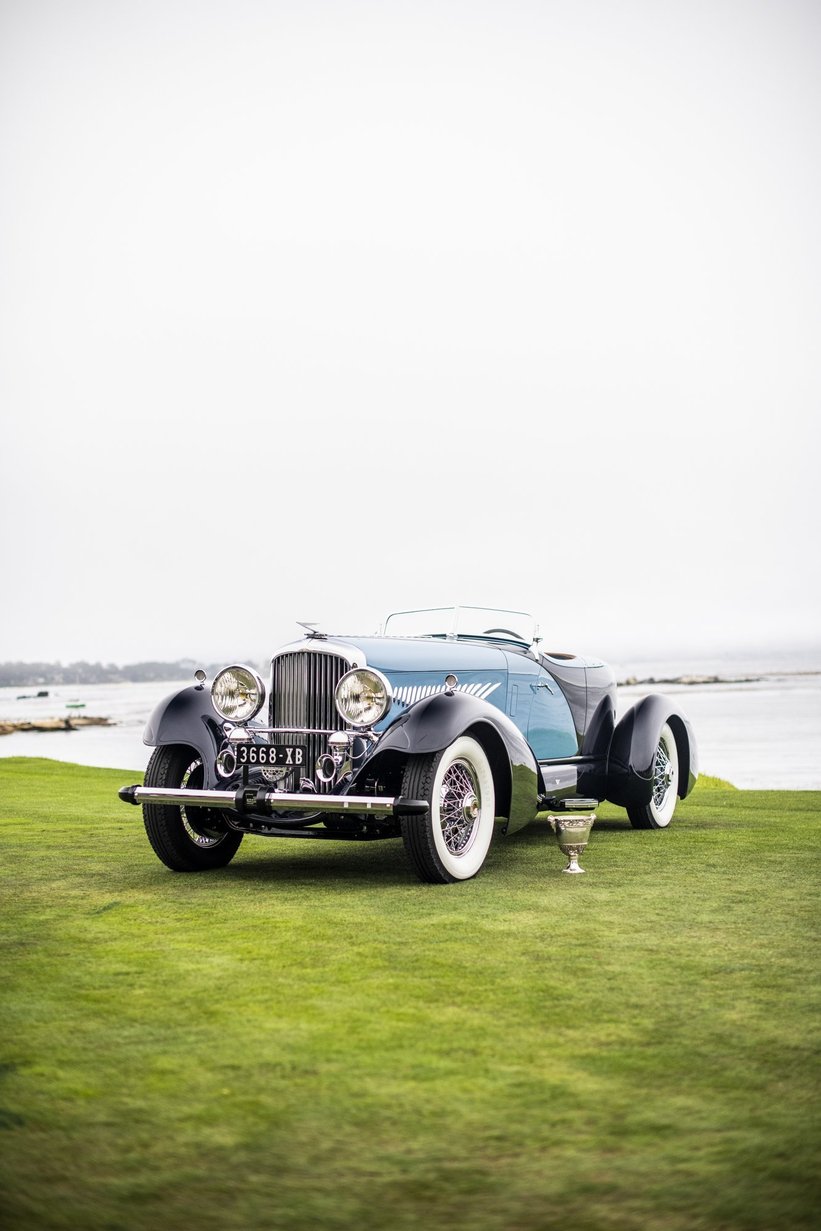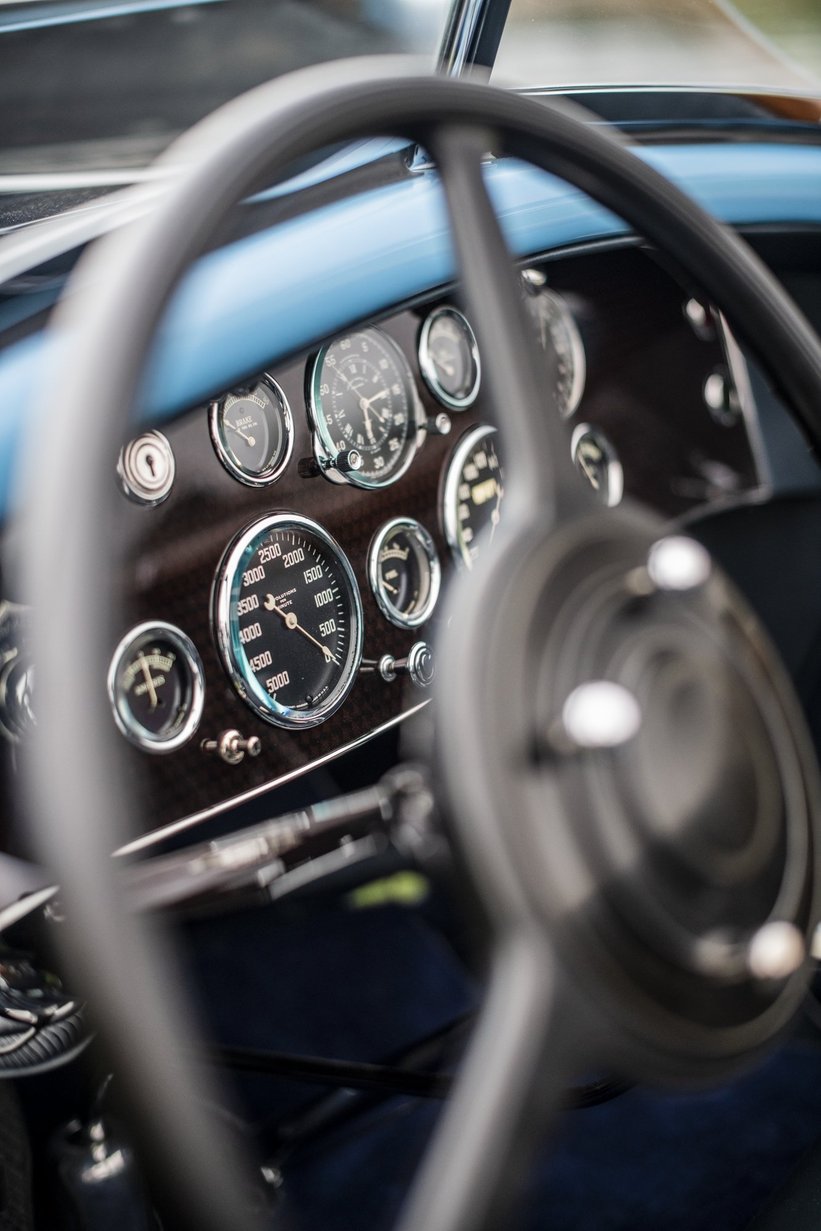 The line-up of this year's at Pebble Beach Concours d'Elegance has been spectacular, making it even harder for the judges to pick a winner between the final four cars, two Duesenbergs and two Talbots,, but in the end a 1932 Duesenberg J Figoni Sports Torpedo claimed the title 'Best of Show'. The majestic black-and-blue convertible owned by Lee R. Anderson Sr. of Naples, Florida is a gorgeous machine, a hypercar of its days representing the epitome of 1930s power and style. Designed by the influential French coachbuilder Joseph Figoni, this road-legal 'Torpedo' with its endless hood, low windshield and boat-tailed rear end lived up to its name – just imagine seeing this casually parked in front of a Jazz club in the streets of Montmartre in 1932. With its 420 cubic-inch twin-cam 32-valve straight-eight engine, the car was also incredibly agile – it even participated in the Paris-Nice rallye before it was delivered to its first owner, the Peruvian sugar magnate Antonio Chopitea.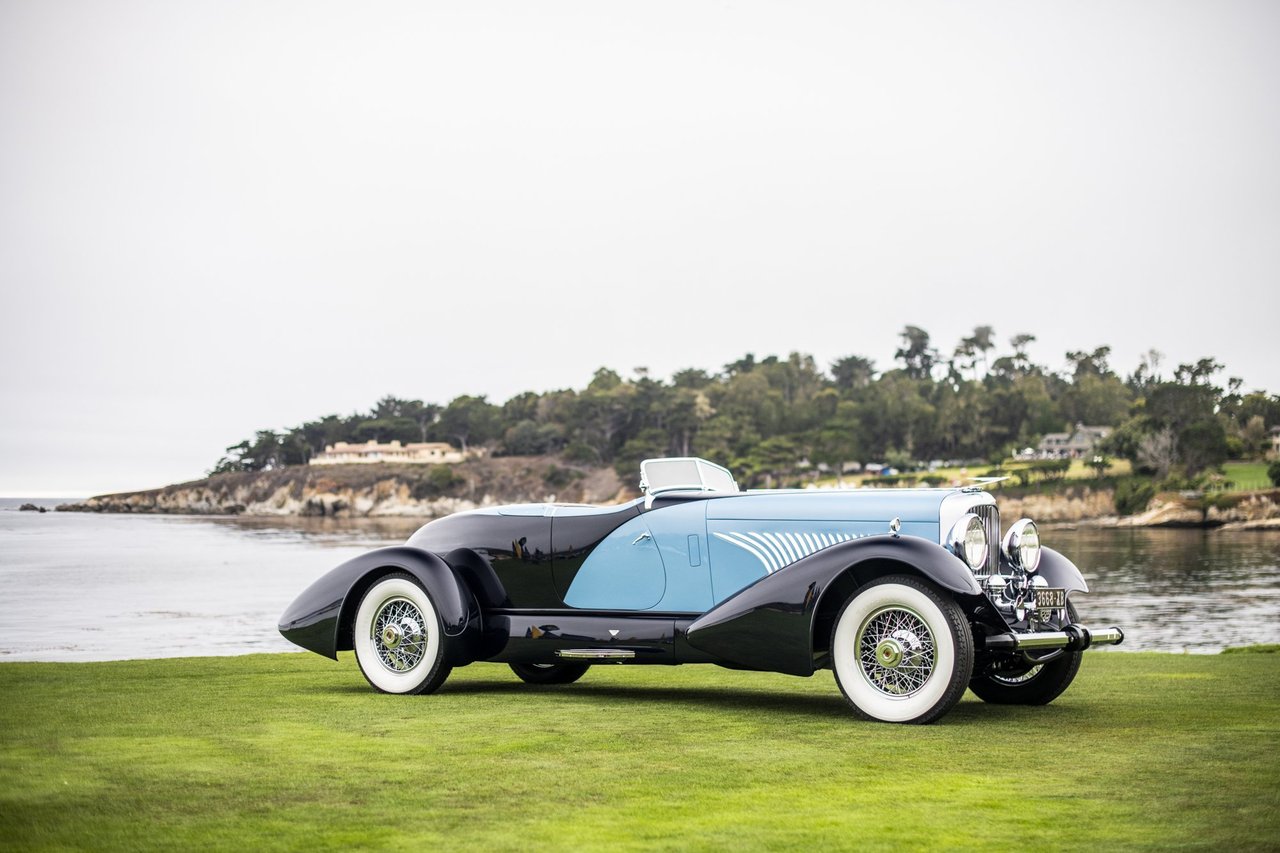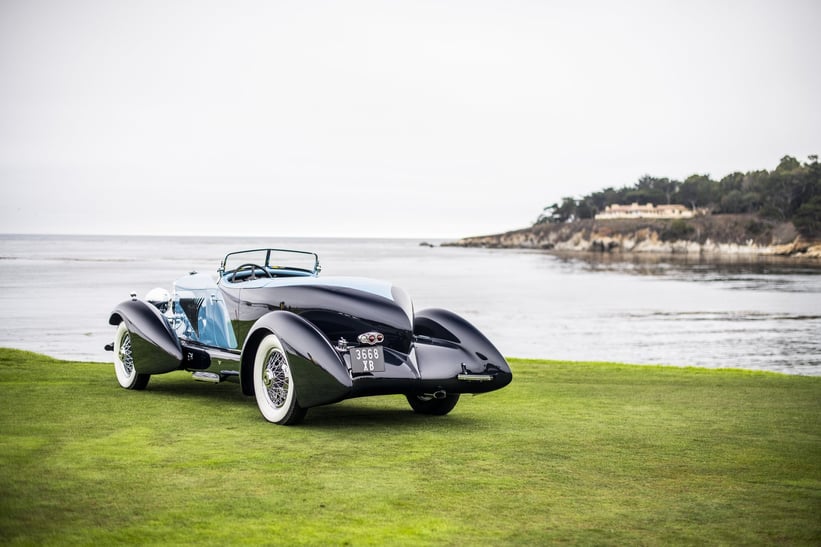 Interestingly, the car's history is more complicated than the polished curves of the coachwork would suggest: After the car arrived in the US in the 1960s, body and chassis were separated. Only decades later did the Duesenberg's current owner trace the original components to reunite them in a painstaking three-year restoration. "This rare Duesenberg marries American might with European style," said Concours Chairman Sandra Button. "It did well in some early rallies and concours. Then, its history took a turn, with chassis separated from body. The story of its resurrection is one of pure passion."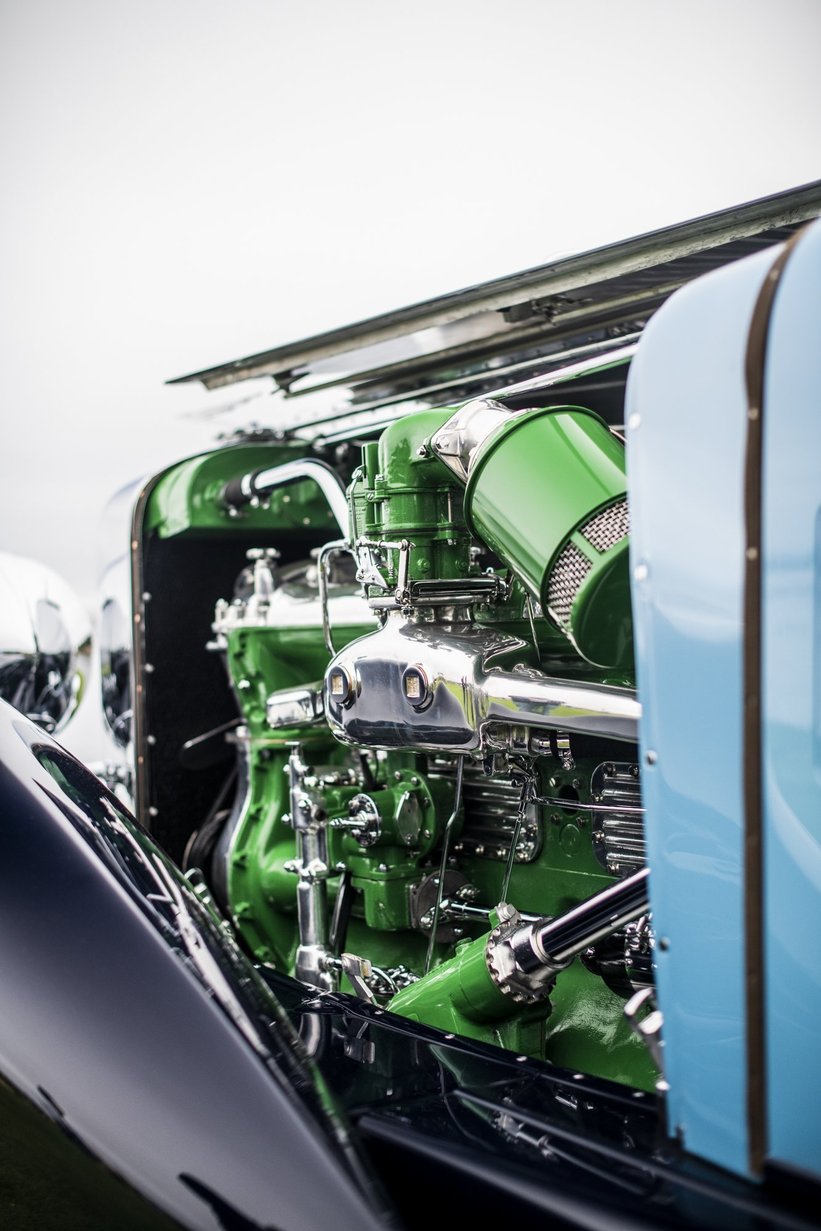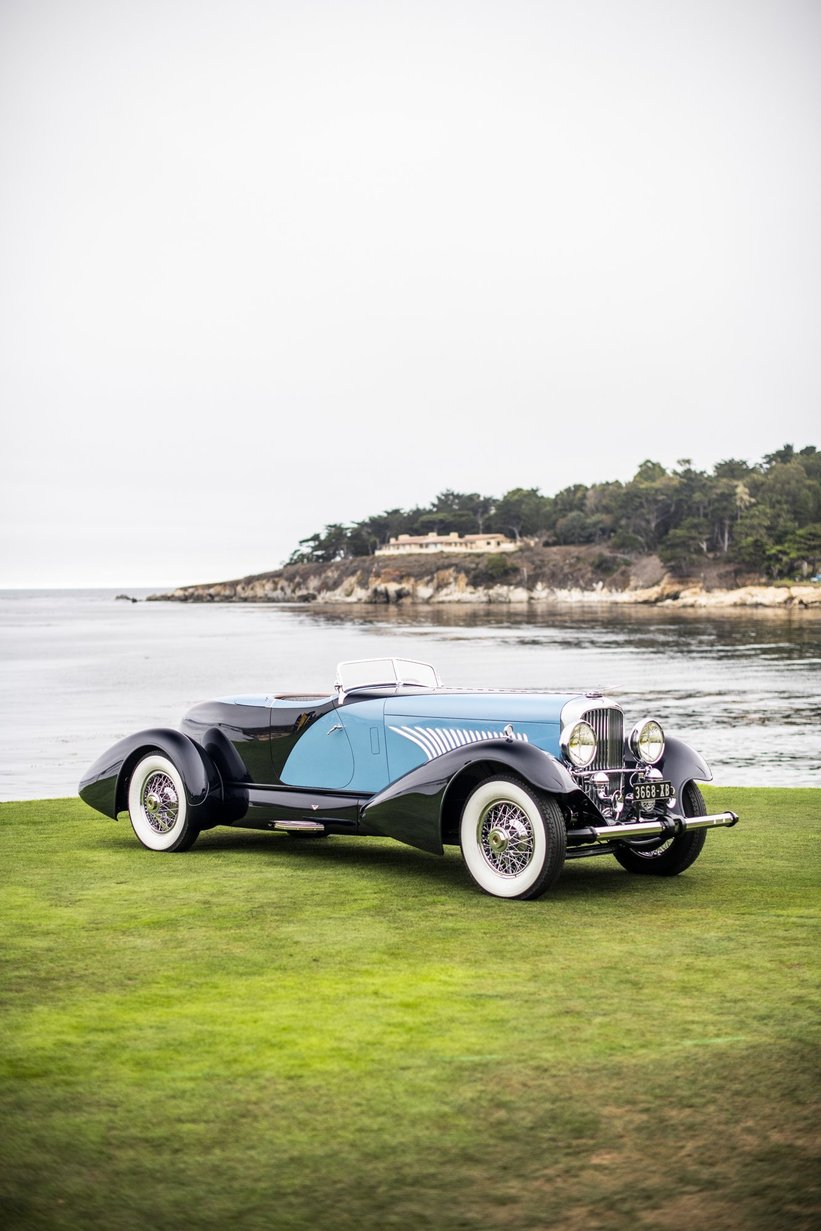 An American car last won Best of Show in 2013, when a 1934 Packard Twelve took the top spot. Duesenberg has long been the winningest American marque at Pebble Beach, with six prior wins; this win brings its total to seven. "We've been doing this for years, and we've come close in the past," said Lee R. Anderson Sr., "but we've never won actually, so it's overwhelming. All the preparation—the story behind this car is just amazing. There's only one Figoni Duesenberg, ever ever, and it's this one right here. So, it's like all these things coming together to make a real champion. We're so excited."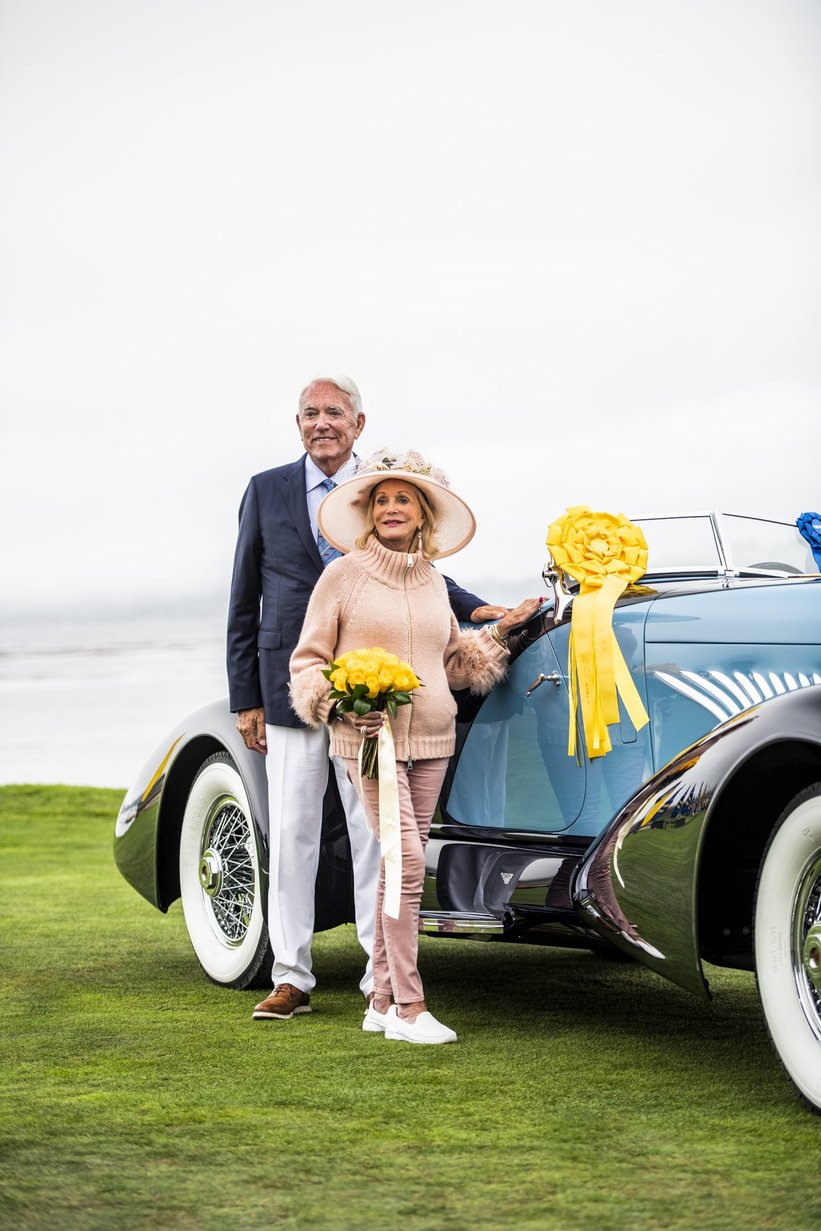 This year's race for 'Best of Show' featured other strong contenders, including Fritz Burkard's 1937 Talbot-Lago T150C-SS Figoni & Falaschi Teardrop Coupé featured extensively last week on Classic Driver, Sam and Emily Mann's 1930 Duesenberg J Graber Cabriolet, and Merle and Peter Mullin's 1951 Talbot-Lago T26 Grand Sport Stabilimenti Farina Cabriolet.
Photos: Rémi Dargegen for Classic Driver © 2022