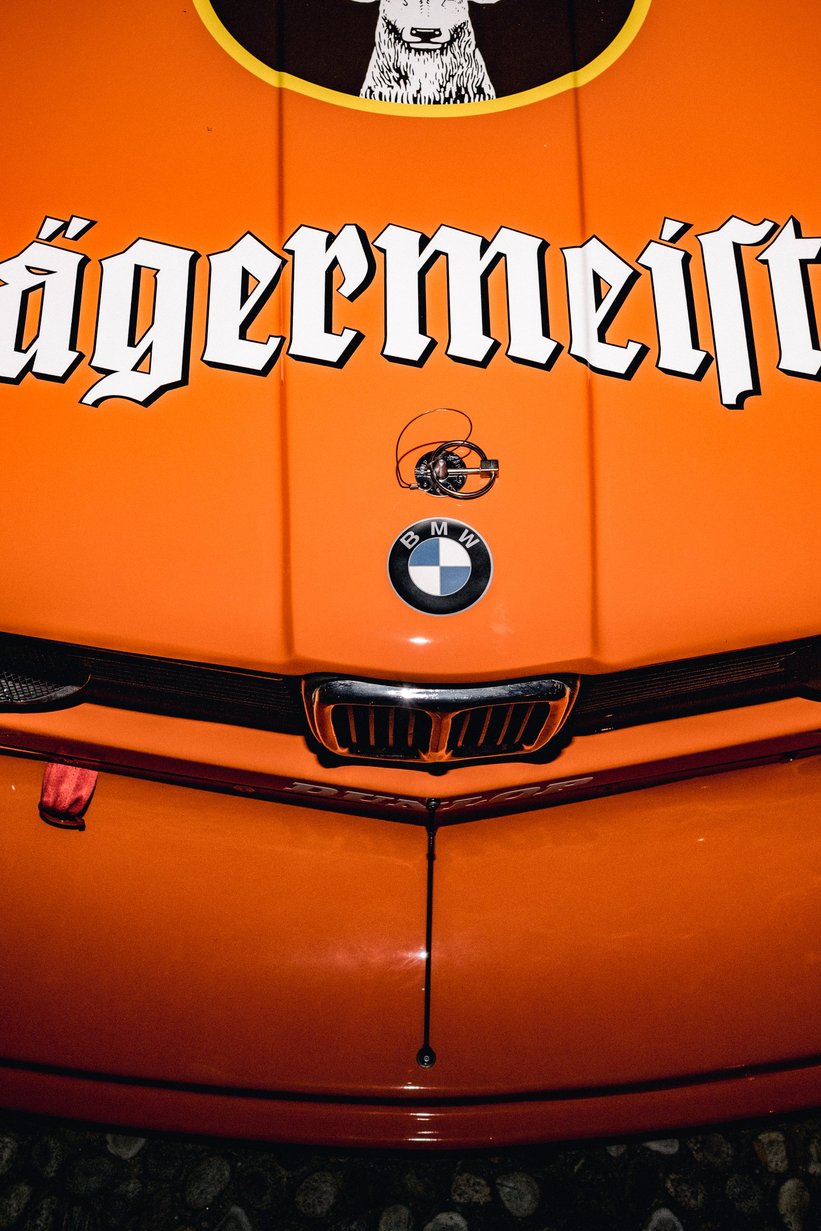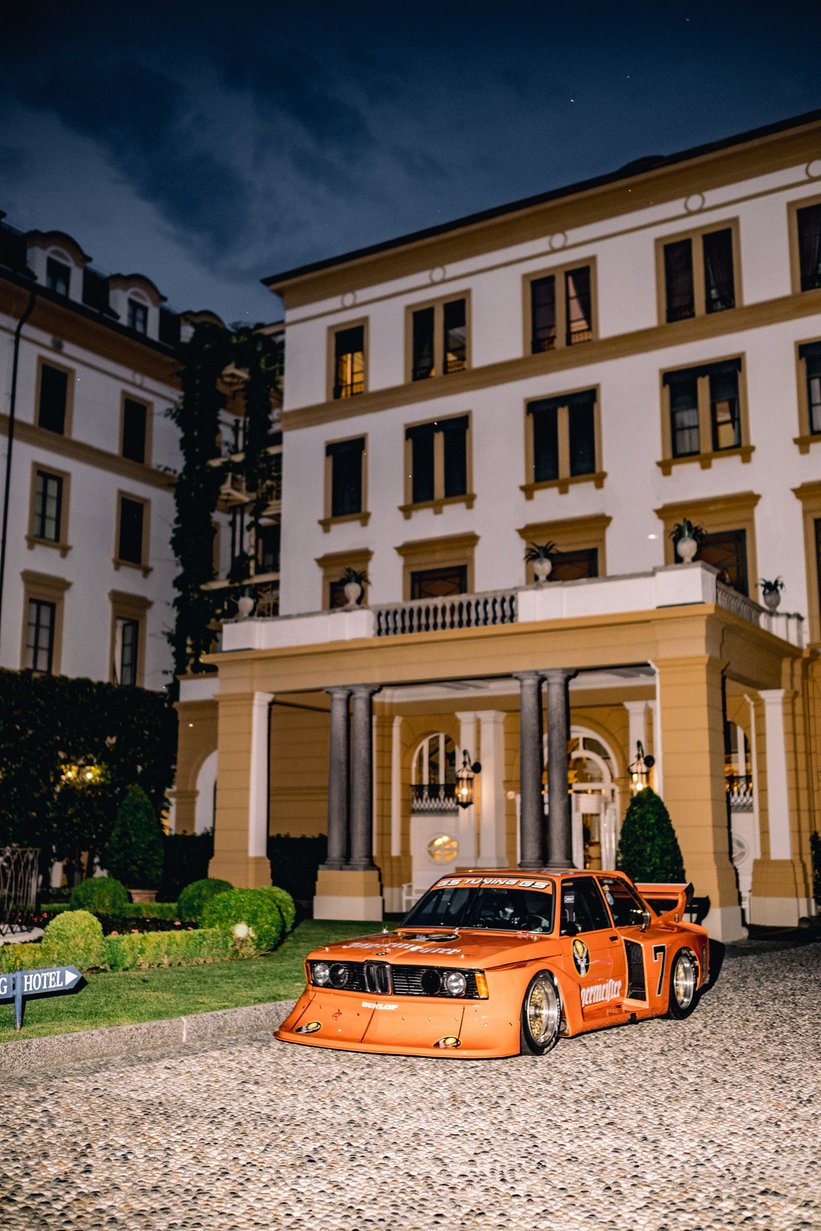 The most important part of the FIA's job is to make racing more attractive to the spectators, while at the same time making it safer for the drivers. This is why Group-5 racing went through various stages of evolution. From 7-litre monsters that were deemed too fast for the Le Mans Hunaudières straight, to cars with engines of up to five, then later three litres, which had to be manufactured in a minimum number of fifty, or twenty five units after 1968, to the "Special Production Cars", the 4th generation Group-5 racers of 1976, out of which the Jägermeister BMW must surely be the most visually striking example.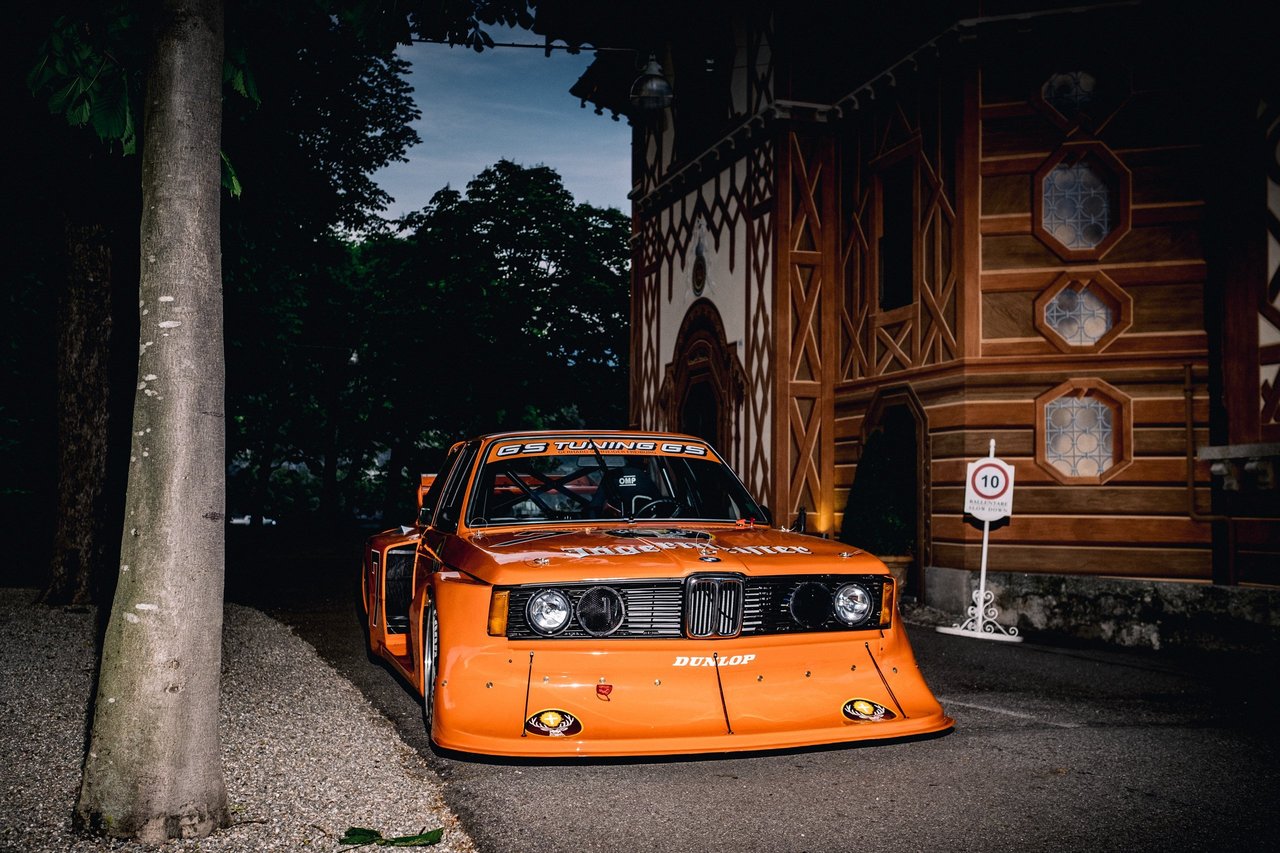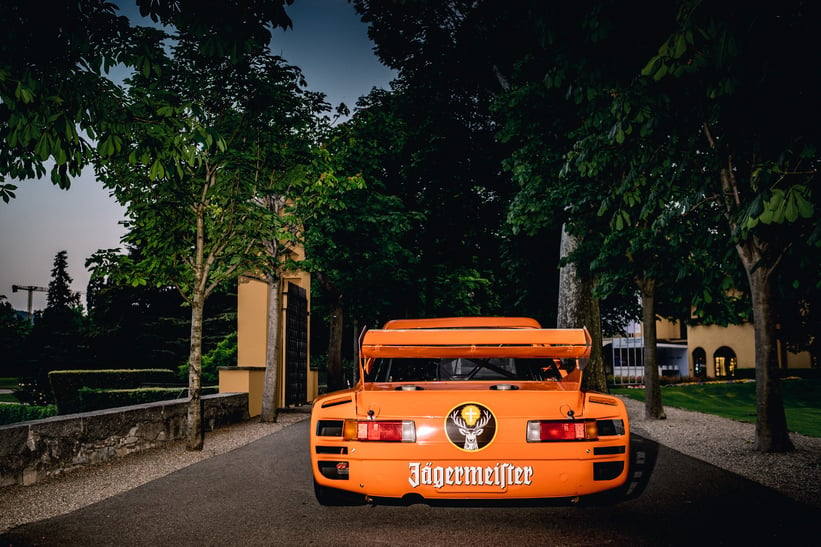 Group 5 is also the category that birthed such legendary racing cars as Ferdinand Piech's apple of the eye 917. The 917 gave Porsche its first overall Le Mans win, and was made famous not only by its drivers, but also by the "King of Cool", Steve McQueen, and his film tribute to the great race.
The rules of this series were ever-evolving, but this tampering was understandable. Back then, the Manufacturers' World Championship was the second most important racing series in Europe, right after Formula 1. The FIA needed technological excellence and cars that reflected those that people could actually buy to keep racing exciting.
Therefore, 1976 saw the birth of a new class: Group-5 special production cars, which would race in one of two categories: engines up to two litres, and engines above two litres. BMW had just the car for the former.
The FIA restricted the width of the car, so these racers were built with standard bodies, onto which extremely wide wheel arch extensions were added. The regulations required that only the bonnet, roof, doors and rail panel were left unmodified. In essence they had the same basic shape as touring or GT cars, but their striking stance revealed that the engineering under the bonnet was of the highest grade.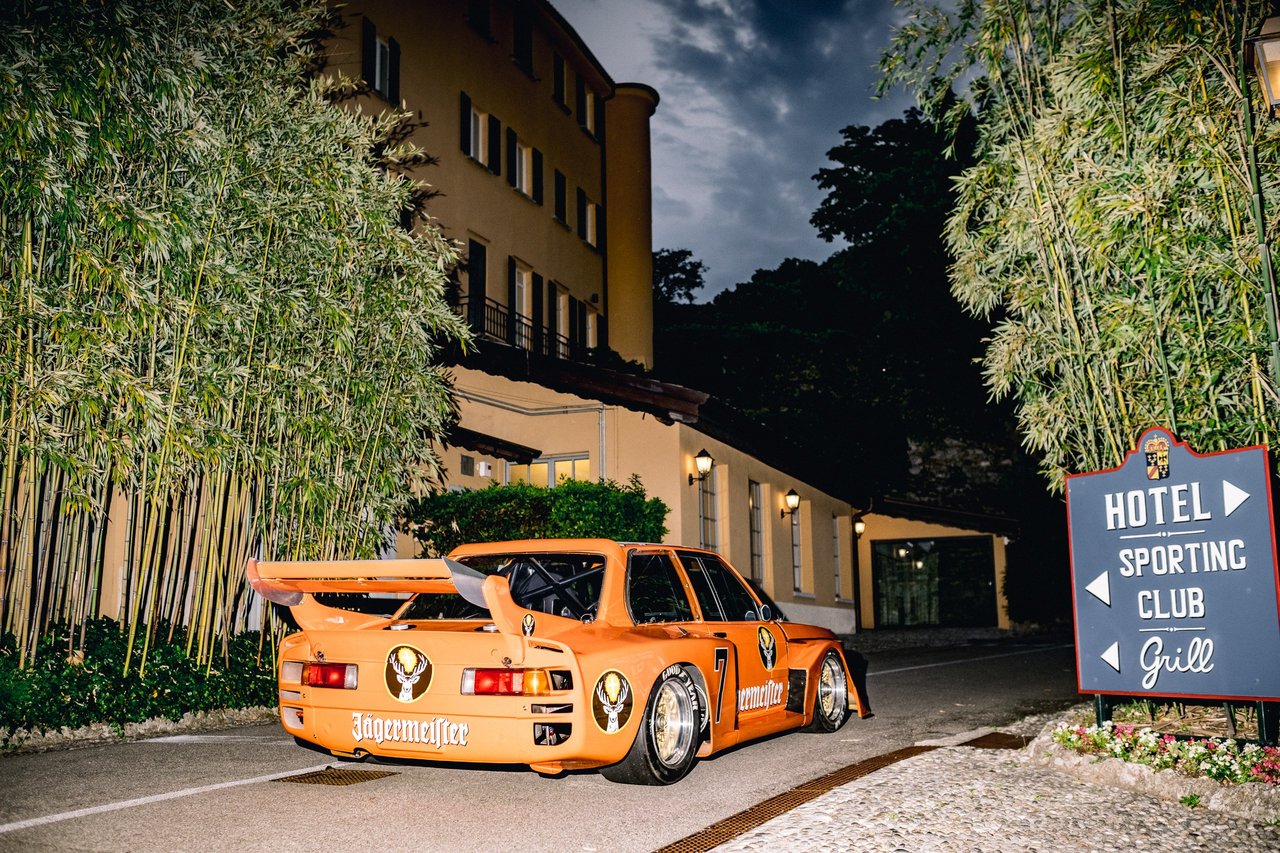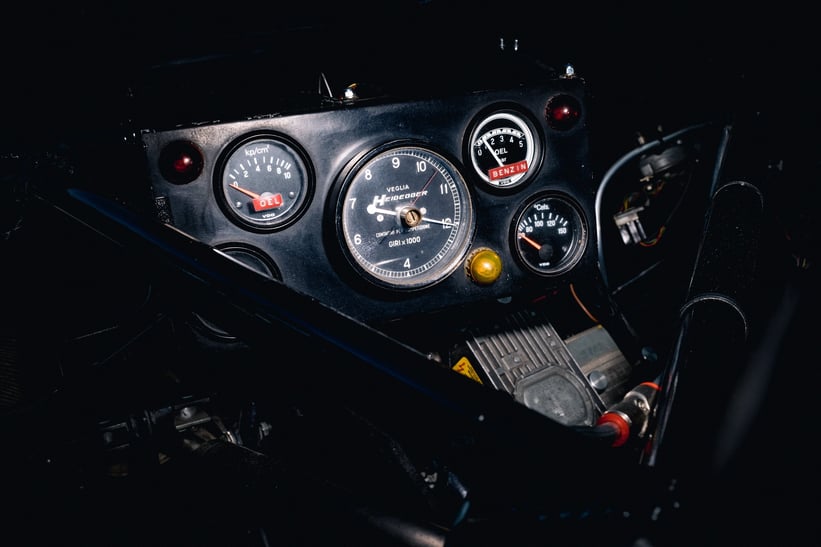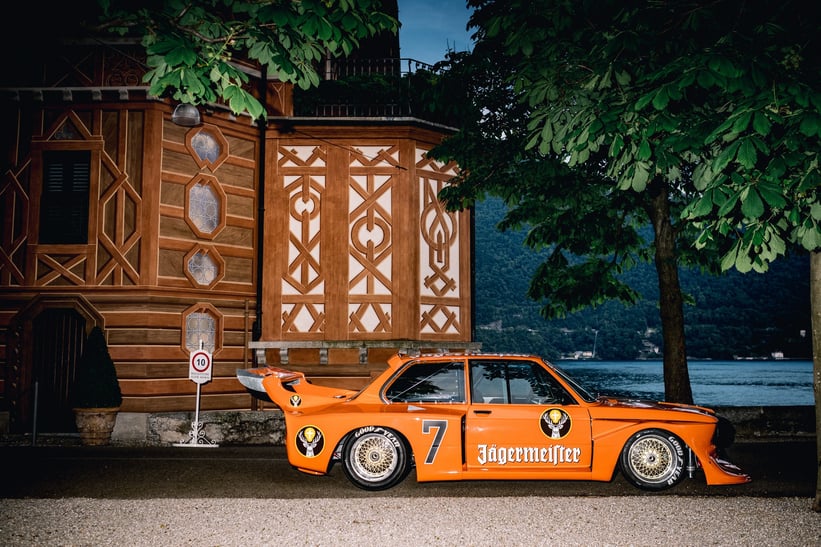 BMW's choice to compete in the two-litre class meant that a car based on the new e21 320 had to be developed. These cars, driven by such names as Surer, Cheever, Winkelhock, and later Stuck, Peterson and Grohs, quickly became a regular fixture in the DRM (German Racing Championship) and, from 1977 onwards, in the Manufacturers' World Championship.
Altogether, an estimated 36 factory-based 320's in Group 5 specification were constructed. In 1978 alone, BMW supplied components (and complete kits) for more than 30 cars. All of them weighted about 730 kg and had the same two-litre engine that was used in Formula 2 racing cars. M12/7: a four-valve unit delivering about 330 hp and running up to a redline of 10,000 rpm.
When turbocharging was introduced, power went up even further to 500 hp. It has to be mentioned - as testament of the engine's excellent capabilities - that essentially the same unit later powered BMW's Formula 1 racing cars and delivered more than 1000 hp!
The car in competition for this year's Copa d'Oro, and Best of Show Trofeo BMW in Villa d'Este, is a 1978 car and the 29th example built overall, with chassis number E21 R1-29. It was completed for the 1978 season by The GS Freiburg Team - run by Gerhard Schneider - using BMW Works parts, and was driven by Markus Höttinger. Always in the iconic Jägermeister livery. In 1979, it was bought by the Mast-Jägermeister company, and it continued to be looked after by GS and later by Wolber Motorsport.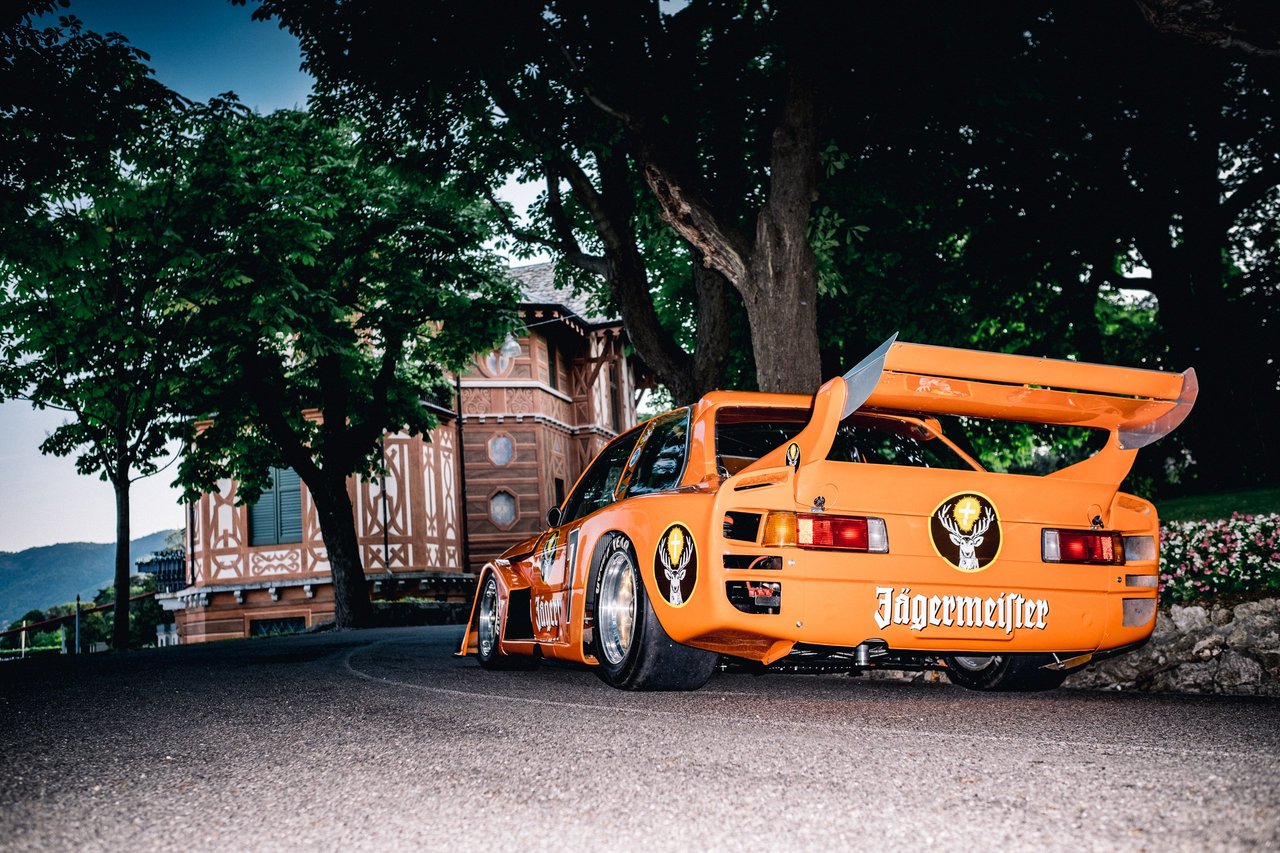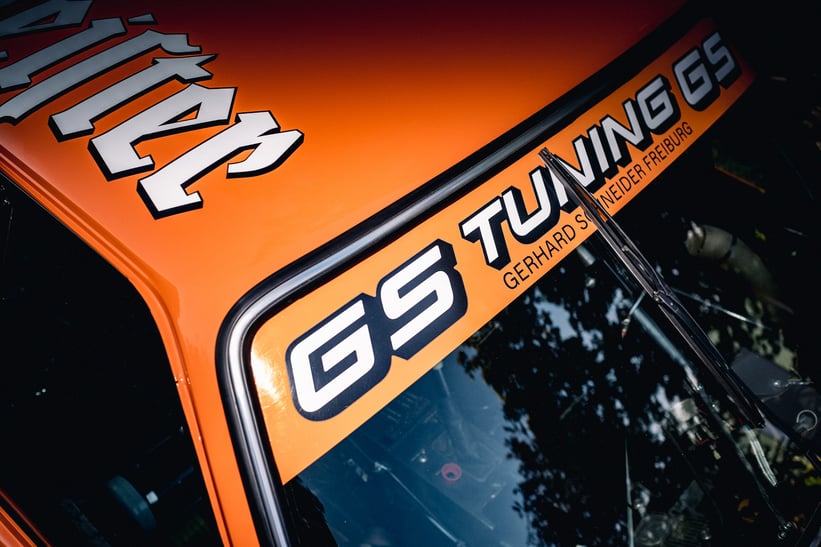 Driven by Eckhard Schimpf, who is bringing the car to this year's Concorso, it competed in around 80 races in 1979, 1980, 1981, and 1982. With Schimpf and BMW's works driver Hans-Georg Bürger at the wheel, it won the World Championship two-litre category in the 1000-km race on the Nürburgring and finished 6th overall. With the trio of Schimpf, Fischhaber, and Ketterer, it also finished the 1000-km race in 10th place in 1980, and an overall 4th in 1982 (2nd place in Group 5).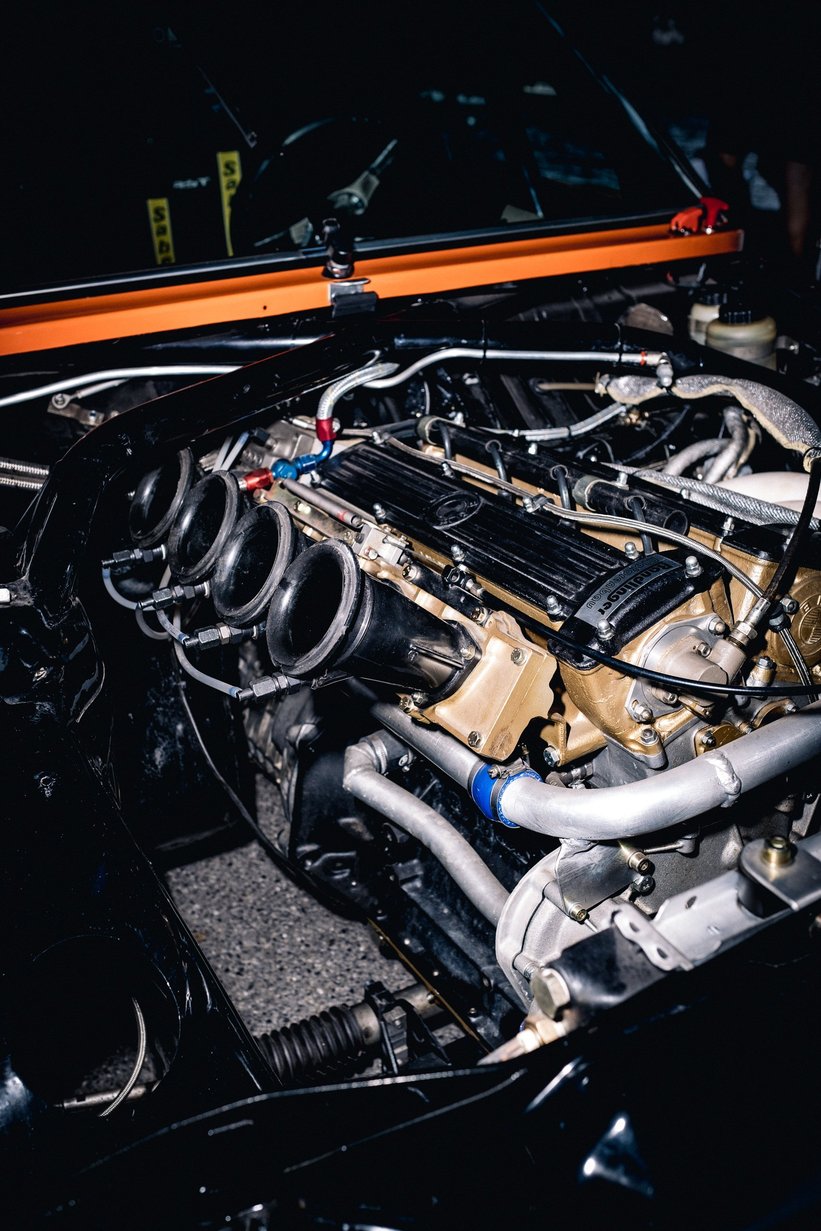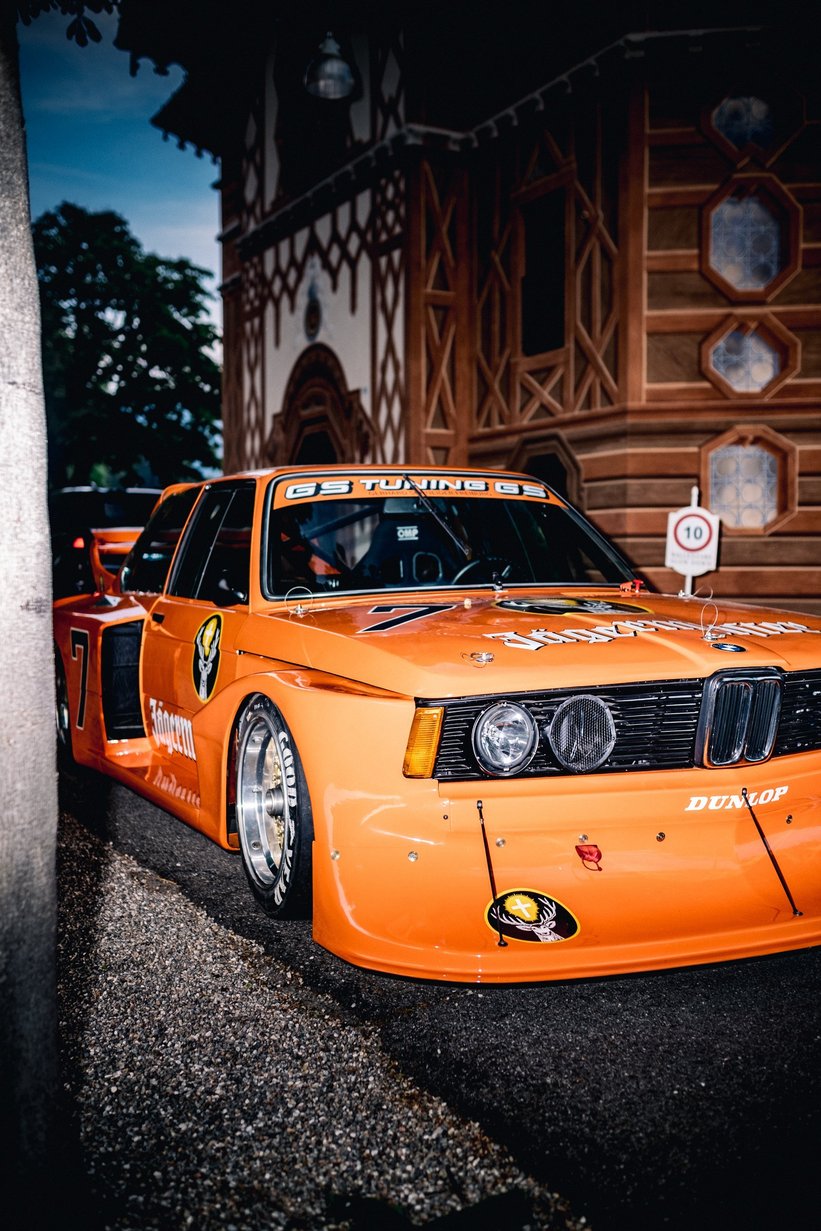 Its many wins can also be traced back to successful outings in the European hill-climb championship. A few examples include Trento Bondone in Italy (1980 and 1982), the Austrian Alps hill-climb prize (1980), Turkheim-Trois Epis in France (1980 and 1981), Ampus Draguignan, also France (1982), Freiburg-Schauinsland, Germany (1982), the Swiss Hill-climb prize in Les Rangiers (1981 and 1982), Bozen-Mendola in Italy (1981), and Copa Sila (1982). The last time it was raced in the DRM was in 1980, at the series finale in Hockenheim, where it finished 6th.
It's also one of three Group-5 BMW 320's that ever raced in the Jägermeister livery in the DRM and the Manufacturers' World Championship. In the season of 1977 two other cars were ran by the Faltz team from Essen. The drivers were: Hans-Joachim Stuck, Harald Grohs, Helmut Kelleners and Ronnie Peterson.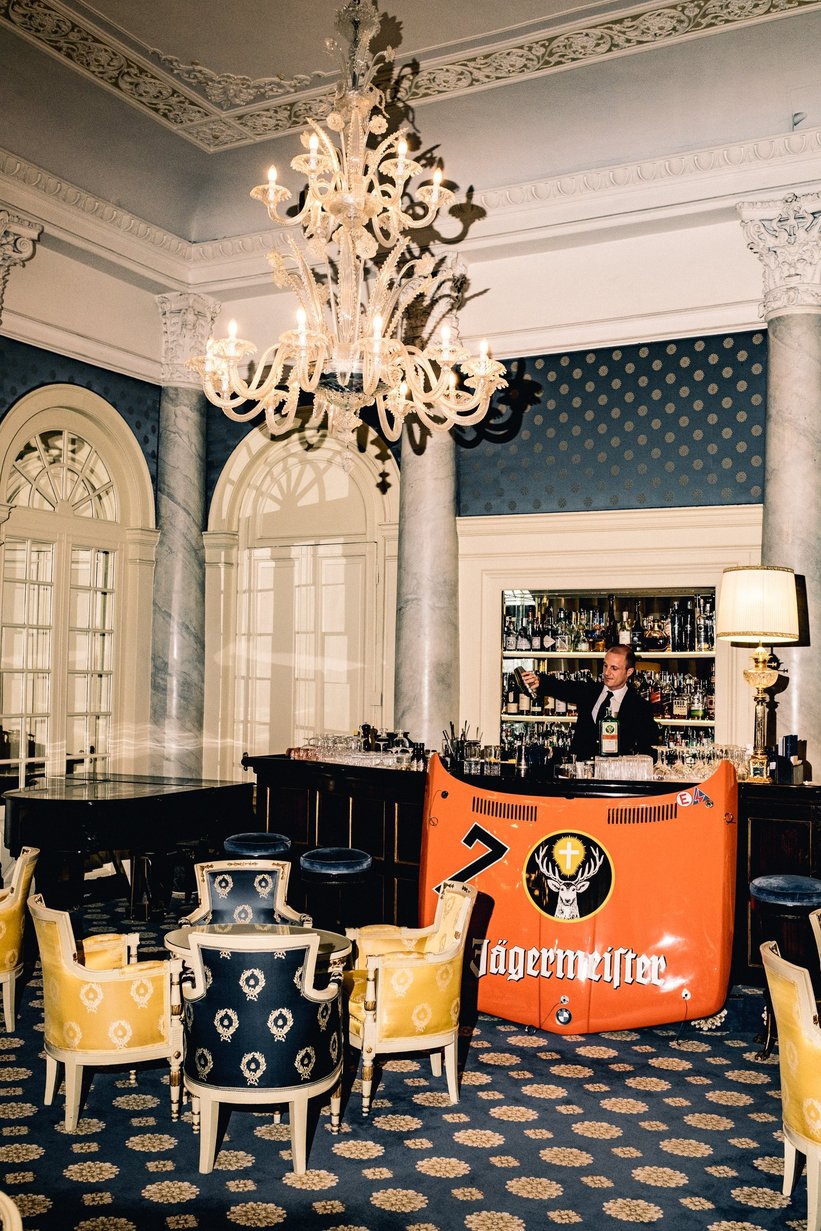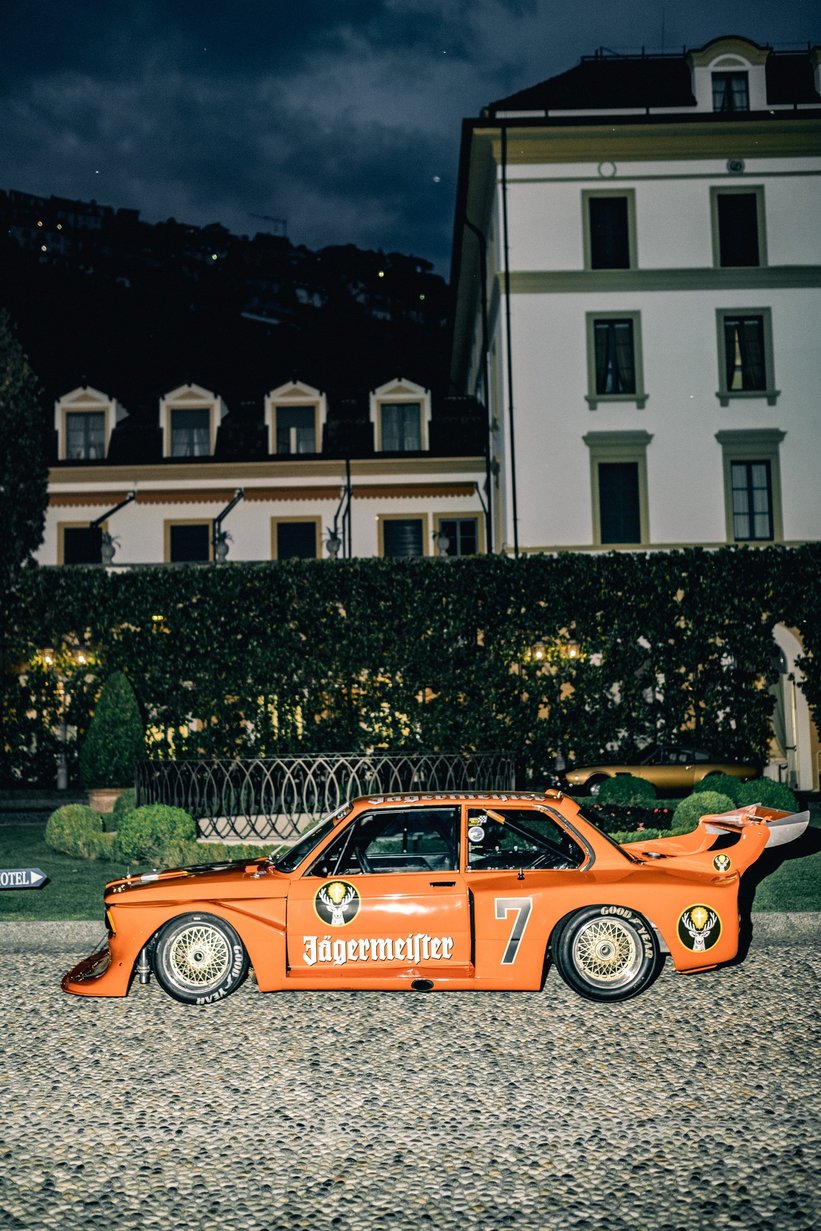 Subsequently restored to concours condition, now it mostly resides in the company's collection, dubbed "72 Stagpower". Taken out from time to time for demonstration runs or as an avatar linking epic driving to to unforgettable nightlife for the @rennmeister72 instagram project, which introduces these iconic cars to a new generation of enthusiasts, the car instantly grabs the attention of anybody that comes into contact with it. We all know that orange cars drive faster. We're keeping our fingers crossed that this one can also win a concours class with its rough, brutalist shape.
Photos: Blazej Zulawski for Rennmeister