I was reminded of this a few days ago when a simple trip into the woods on a log retrieval mission turned to disaster: my faithful Land Rover Series IIA was defeated by nothing more dramatic than a wet, grassy slope. Then the Jeep Cherokee with which I tried to tow it out got stuck, as did the Defender pick-up with chunky mud tyres that was sent in after that... all rather embarrassing.
How different it would have been had we had a Big Foot to hand. Not just some backyard lash-up with a two-inch lift kit and oversized wheels, but one of the two Big Foot Defenders that were built a few years ago by Land Rover Special Vehicles to support press launches of 'standard' Land Rover products in places such as Iceland and Morocco and to provide a certain 'wow' factor at public events.
Few people outside Land Rover's 'Experience' team have been allowed behind the wheel of a Big Foot, so it was quite a privilege to be given the chance to drive each of them at an event in the wilds of Finland where the blanket of deep powder snow presented a good test of the abilities of these rather exotic monster trucks.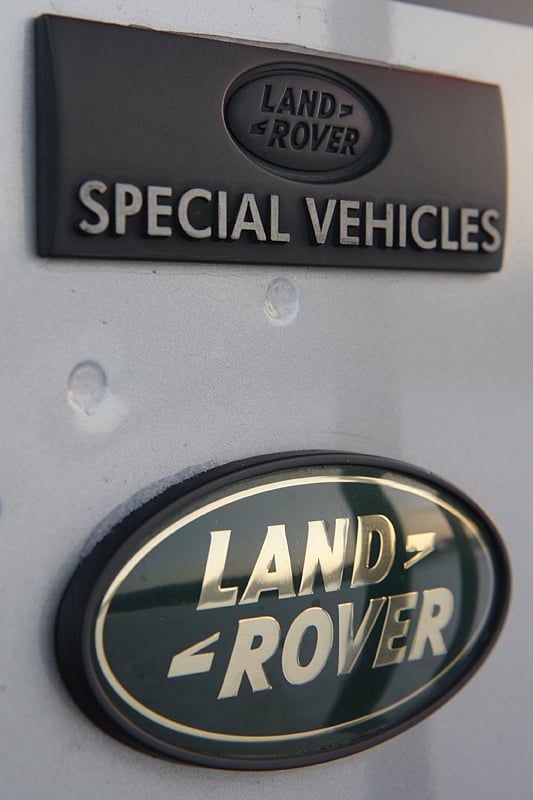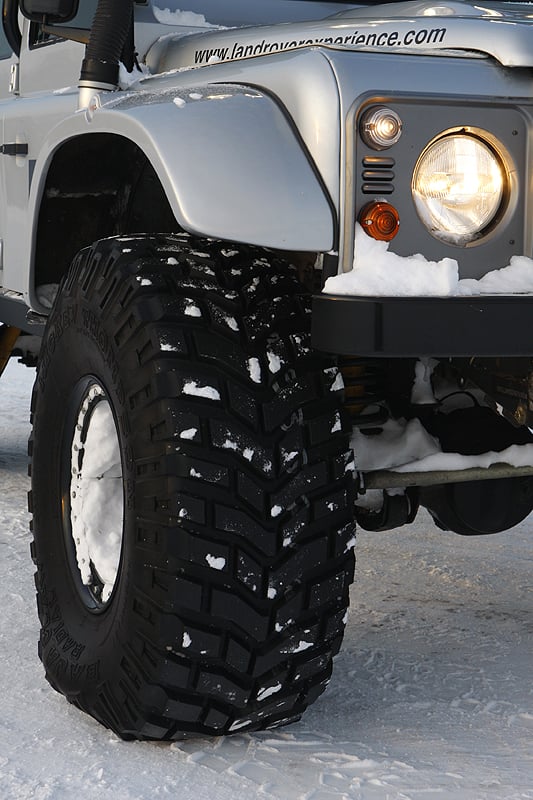 We were assured that they were not actually unstoppable – they don't like sheet ice, for example – but it's difficult not to feel invincible when you're sitting several feet above the ground on a set of 38-inch wheel rims clad in 395/70 Mickey Thompson tyres which look capable of floating across just about anything.
The engines in both vehicles are standard Land Rover diesel units, but the gearbox is modified with the addition of an Ashcroft 'underdrive'. This makes for a four-range transmission case that gives a set of ultra-low ratios for rock and glacier crawling; combine that with a set of ARB compressed air differential lockers and an 'anti stall' feature and the result is a vehicle that will claw its way up or over the sort of surfaces that would halt a conventional four-wheel-drive vehicle in its tracks.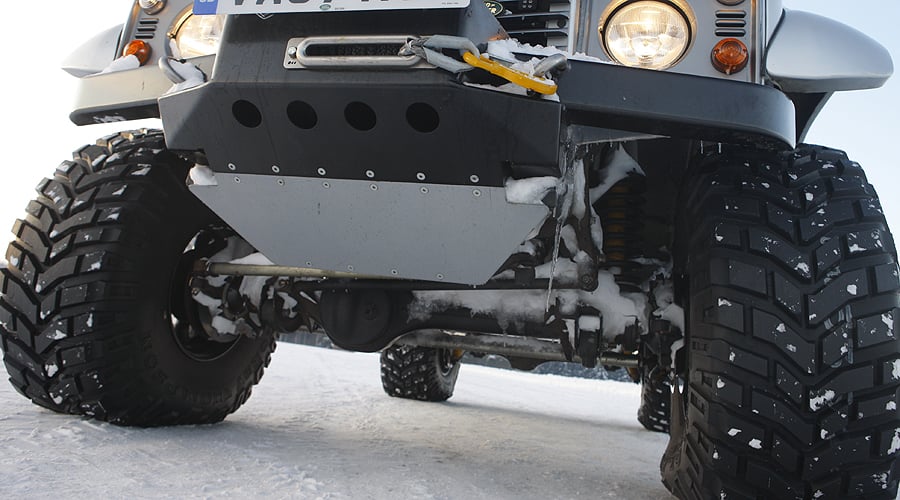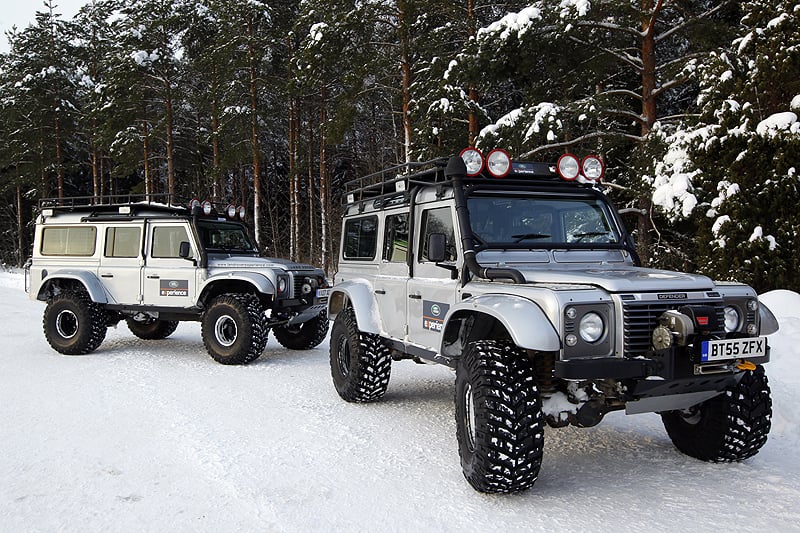 The team at Land Rover Special Vehicles modified the chassis quite extensively to accommodate the wheels and diff lock compressors, although the turning circle remains significantly greater than standard. Other extras include long-travel dampers, anti-roll bars, a detachable chassis cross member, snorkel, Warn winch, interior roll cage, auxiliary cabin heater, GPS and satellite telephone.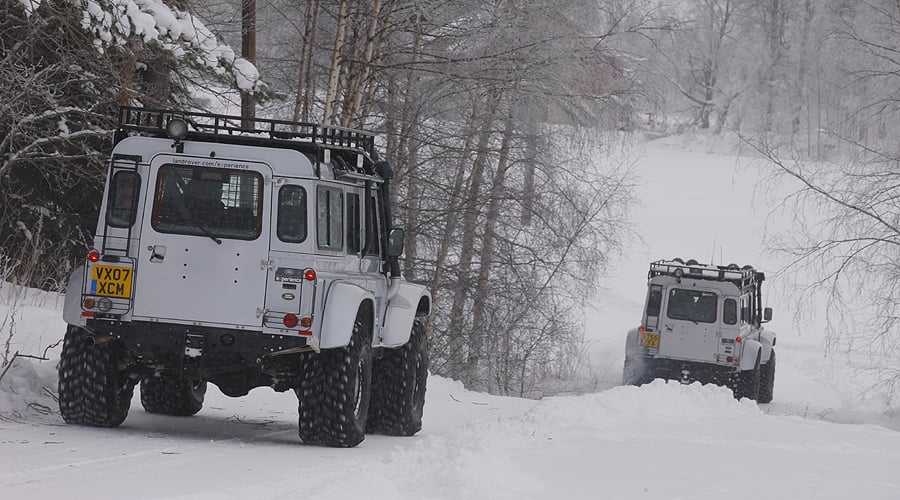 Factoring in the time required to carry out the upgrade, it is estimated that the Big Foot conversion added around £50,000 to the price of each standard Defender 110 – but Classic Driver was assured that the upgrade has not been made available to the general public and that no more will be built by LR Special Vehicles.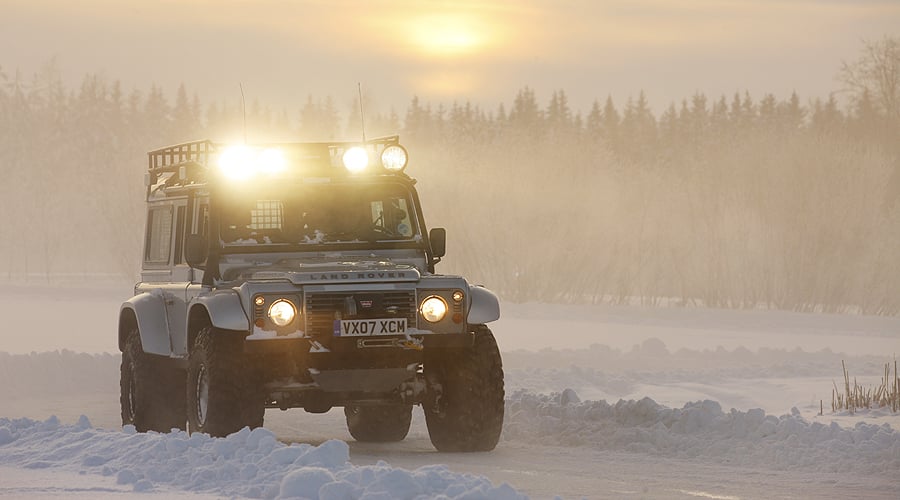 Which makes these two entirely worthy of the term 'rare beasts'.
Photos: Land Rover