http://amorandesign.comProduced between 1929 and 1940, the Delage D8 series of models is perhaps the finest embodiment of the creativity, innovation, and sheer elegance of automotive coachbuilding's golden era. Clothed in a wildly different array of body styles by the likes of Chapron, De Villars, Figoni, Saoutchik, and Franay, the D8 was the preserve of the rich and famous and as exotic as they came.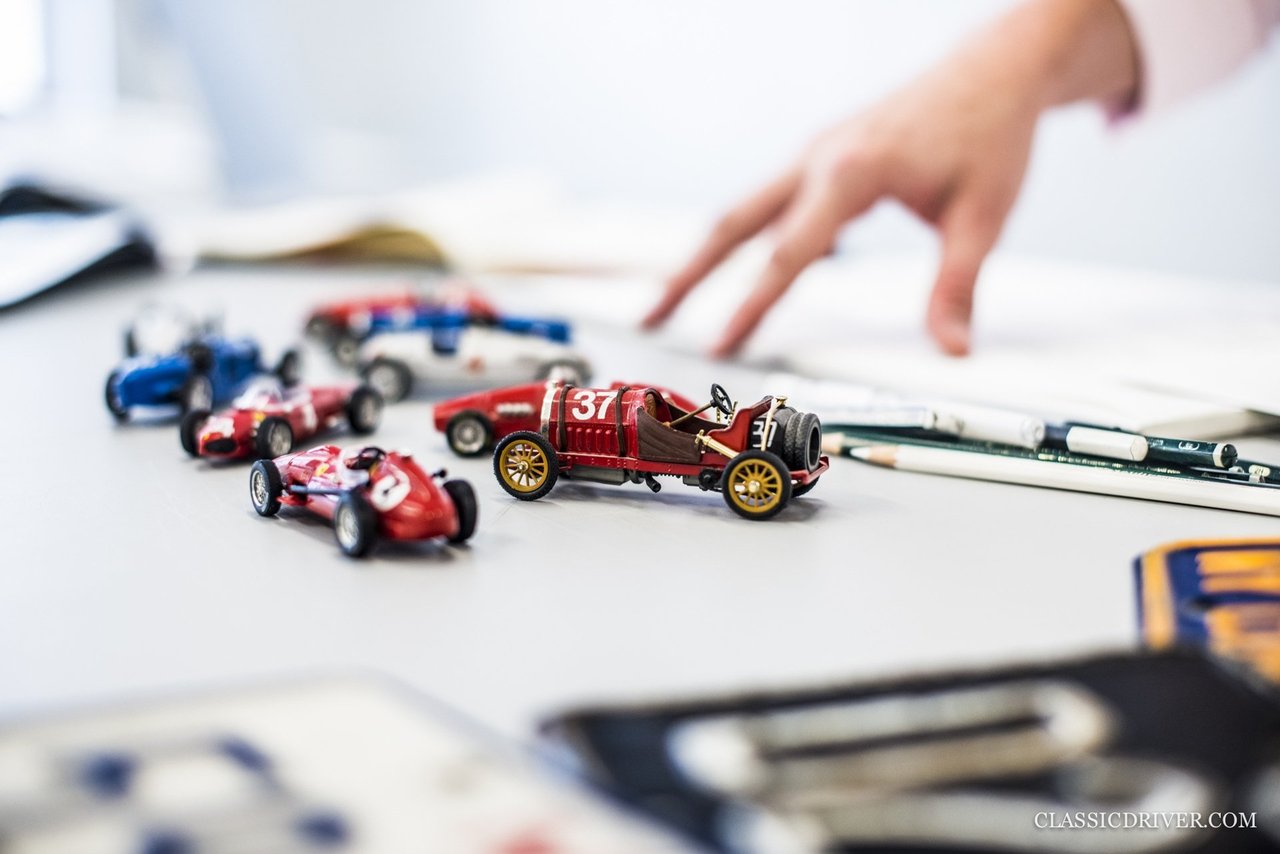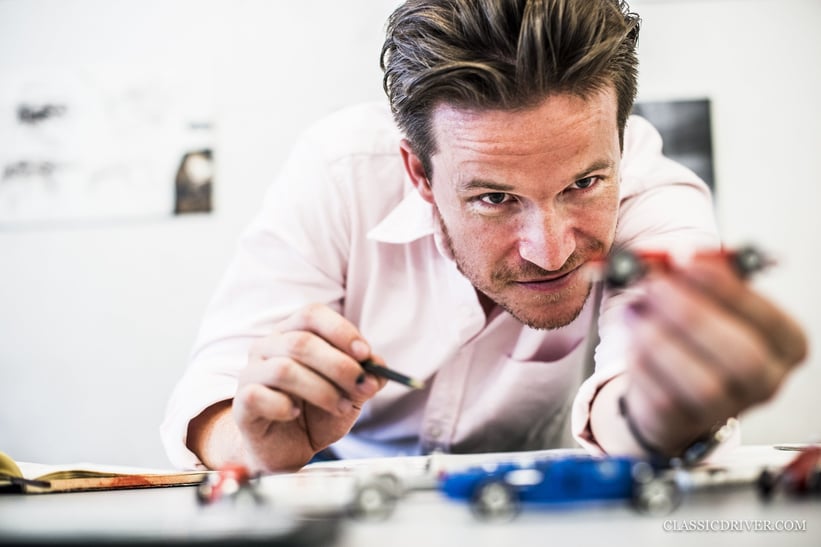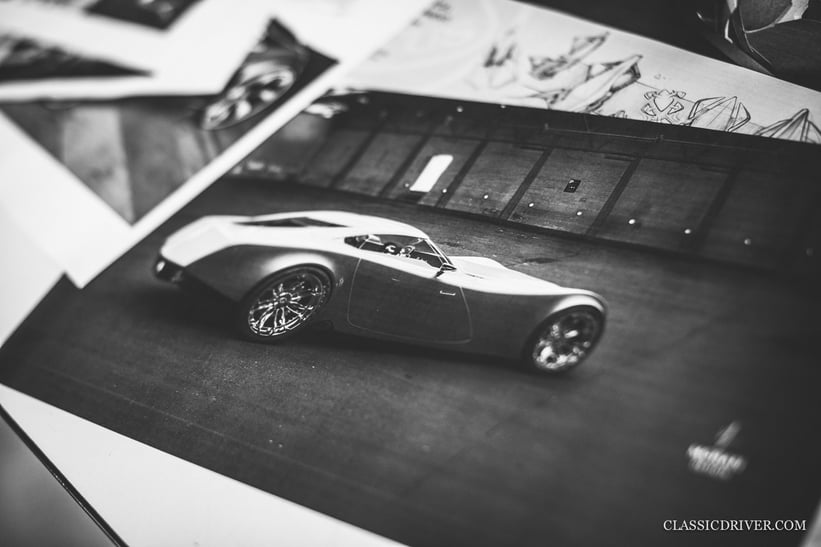 Enter Alec Moran, the British designer who after studying and working in Paris for a number of years, has now returned to the UK to work for a yacht company. In the midst of the car industry's gradual and exciting transition to electric power, he asked himself a simple question: whatever happened to the French Grand Tourer? Honouring the aesthetic brilliance original Delage D8 while embracing the technological advances of the present, he's designed his own modern interpretation. And it is rather special…
What are you earliest automotive memories?
My parents owned a Morgan when I was born and my earliest recollection of anything automotive is probably the smell of petrol, leather, and fresh paint. I can vividly remember the colours and the feel of the patinated old leather.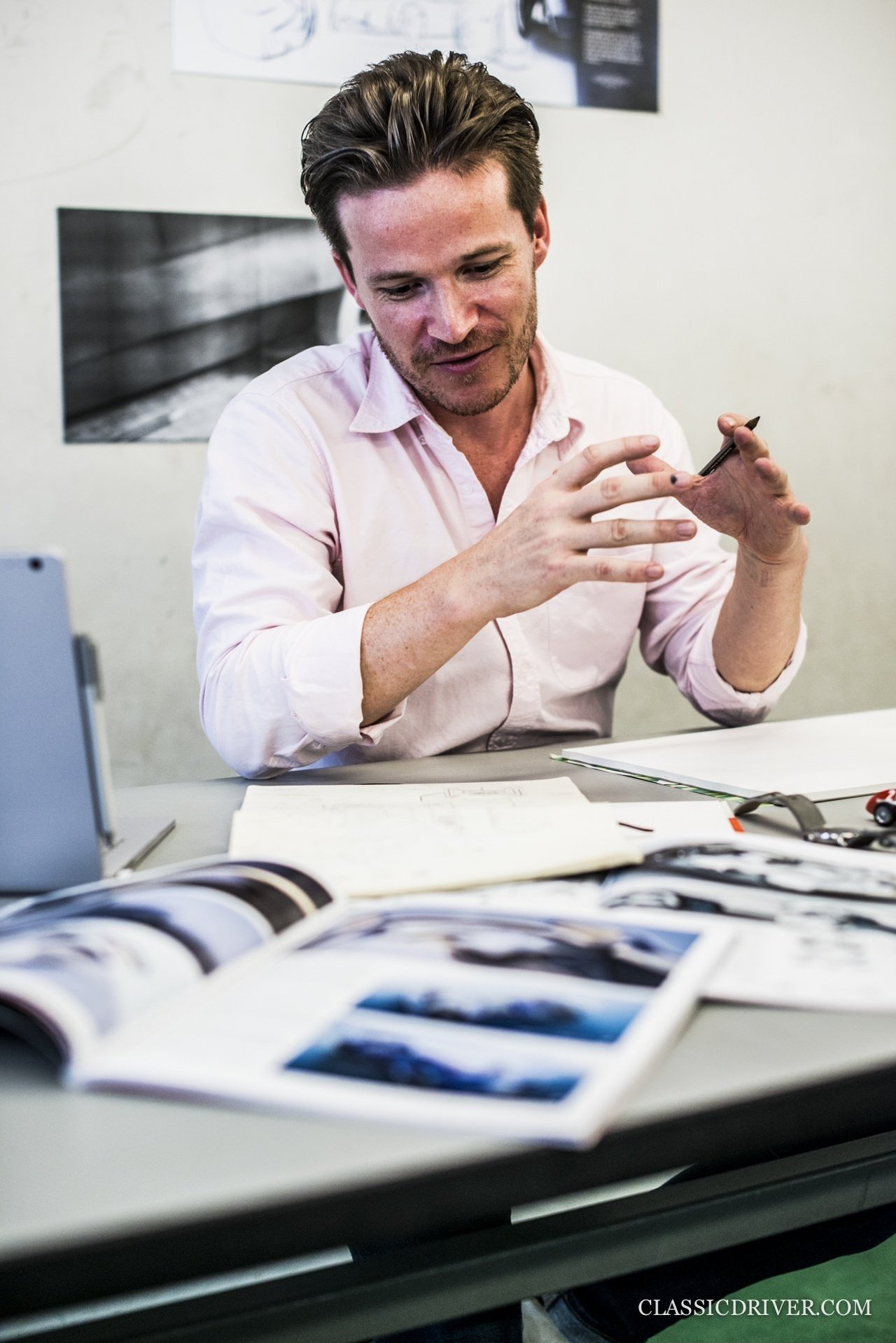 How did your passion for cars develop through your childhood and adolescence?
It evolved in various ways, from playing with Lego to collecting model cars. I was always curious to see how things with wheels or cogs were put together, which inevitably led me down the remote-controlled car route. And reading car magazines such as Car and Autocar was a frequent pastime. Ultimately, though, I always wanted to know what cars were like to drive. At an early age, I had to ask my dad for cushions so I could see over the bonnet of his 1938 Morgan 4/4 and truly appreciate the experience. I'm very grateful to my parents for all their invaluable support over the years – especially my father. His passion definitely rubbed off on me.
When did you start sketching cars?
I always enjoyed art at school, particularly sketching – it was fun to express yourself without boundaries or rules. I did mostly figure drawing but I guess the cars came naturally as an extension of my passion. It was something that, at the time, I didn't think would evolve into a career.
How did you begin your career as a car designer?
After studying automotive design at the Creapole École de Design in Paris, I began freelancing for various clients in Paris and teaching transport design back at college. I was passionate about giving back some of what I had learned during my education in France and the UK and it was a pleasure to work with many students from different backgrounds.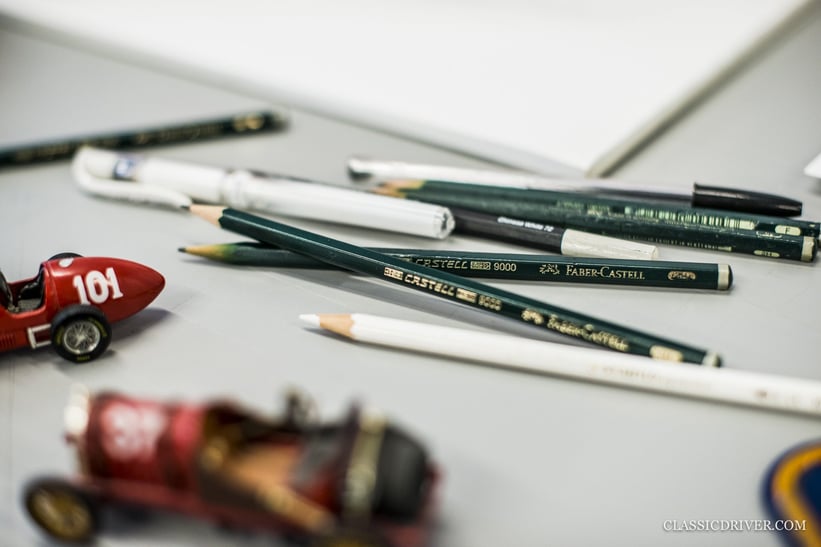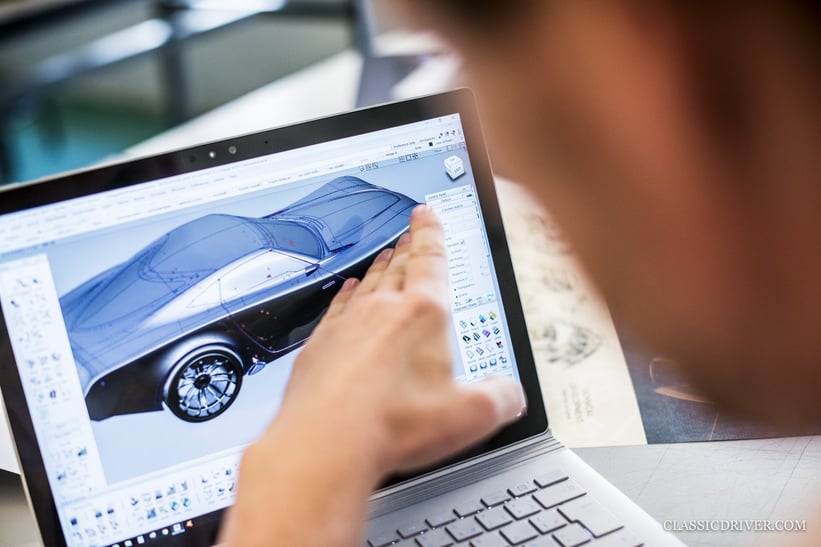 What are your thoughts on current automotive design in general?
I think it's going through an exciting transition period, with electric models giving different design language to many brands and combustion-engined cars retaining the traditional codes of the past. While each brand's design studio works hard to establish an identity, it's not always easy to do so. Packaging, safety requirements, and homologation rules stifle creative scope and originality. Difference these days in often found in the details. Sports cars are becoming a little too aggressive and faceted for me. And why are they so powerful?
Where do you position yourself in this world of modernity when you're very much inspired by classic cars?
It's hard to predict what the future holds. I embrace advances in technology and marvel at the build quality of modern cars today. But I'm concerned as to what extent modernity replaces human input. I feel as though cars are governed too much by computers and phones, perhaps a reflection on younger people's priorities. This is the main reason I return to classic cars time and again because there's much more personal involvement. Regardless, I embrace modernity as my career in design is always looking to the future, yet I always have one eye on the past. It's a delicate balance.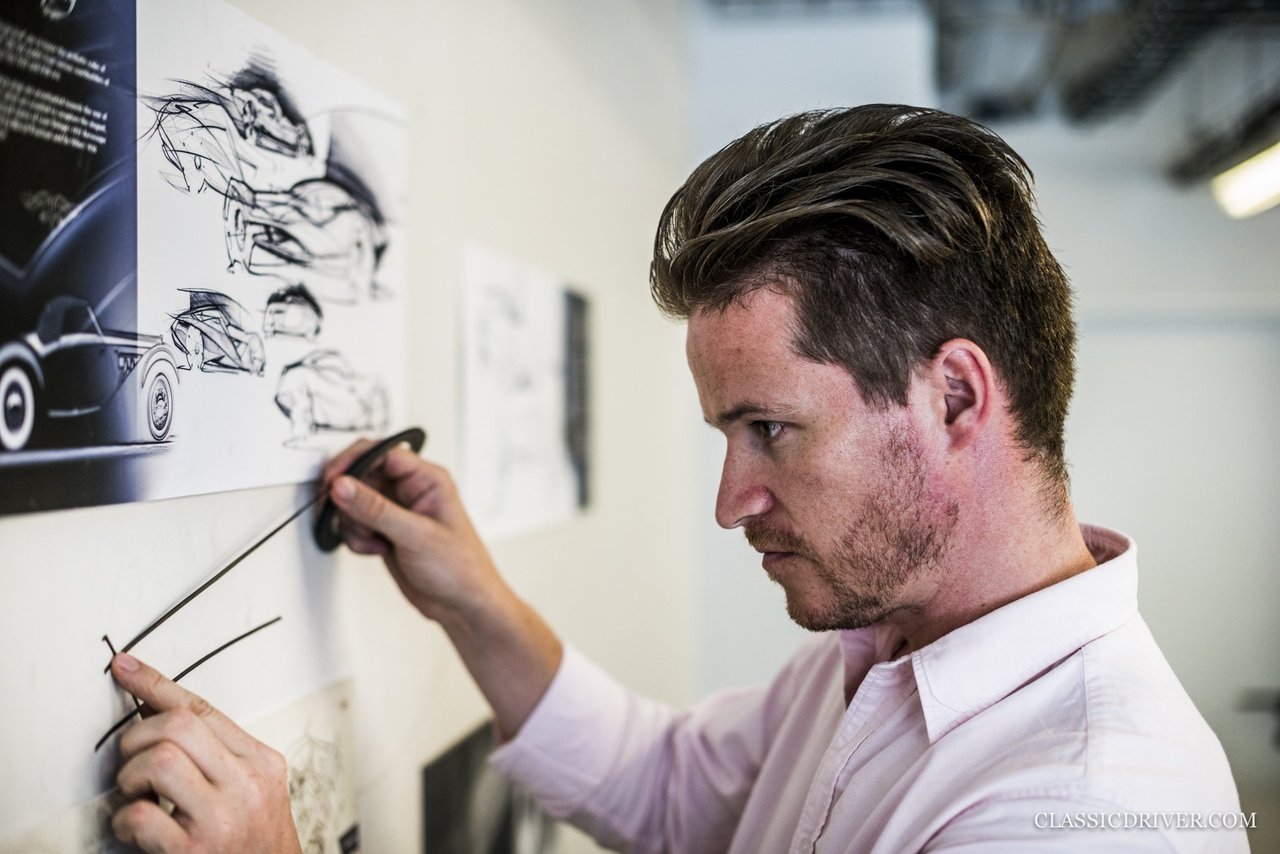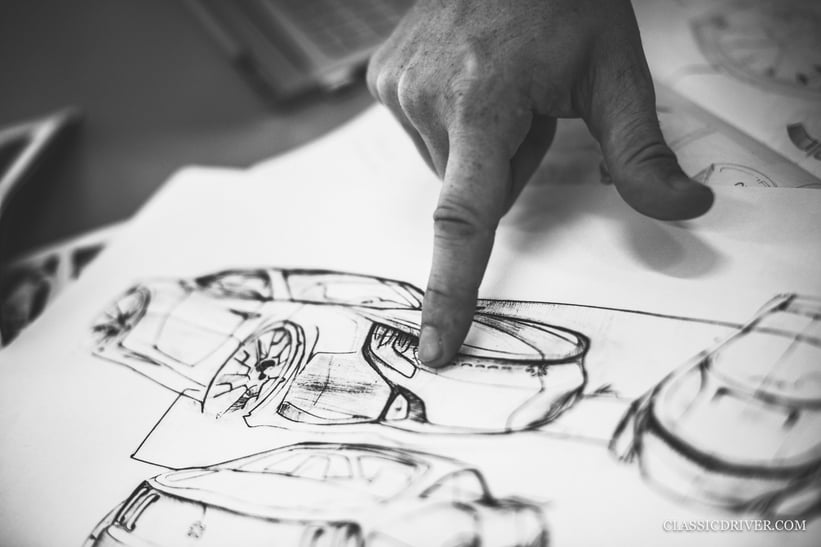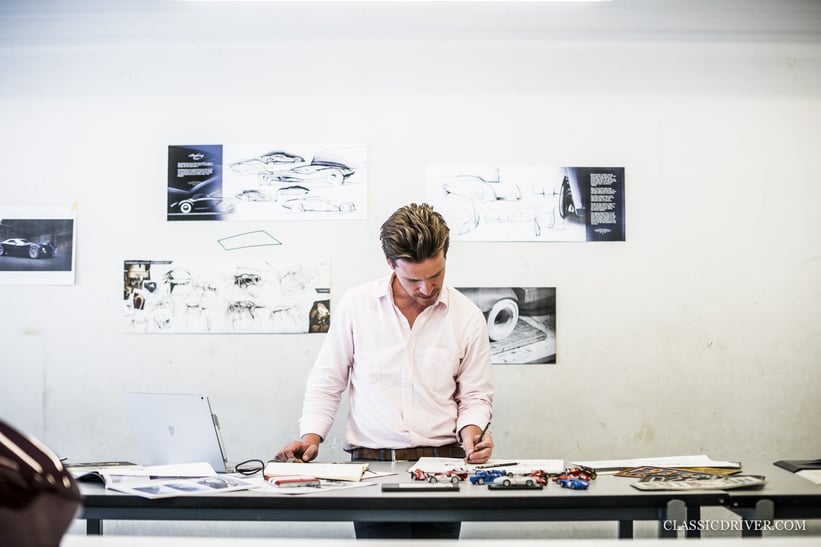 How was the idea of the modern-day Delage born?
Electronic assistance, or some might argue interference, and the emergence of autonomous cars are good, but at what cost? The idea for the Delage HUIT came about when I asked myself 'where has the French Grand Tourer gone?' French cars of the past were so daring, beautiful, and charming, particularly those built by Citroën.
So many great names such as Delahaye, Talbot Lago, and Voisin embodied French flair, which is simply lacking, in my opinion, these days. Elegance used to be a byword for Gallic charm, but after the War, I think that something was lost. I therefore sought to create a car that honours the beauty and romance of the past and doesn't rely overly on electronics or the latest gadgets. I chose Delage because it had such a great sporting history and its fall from grace is a tragic tale. I felt compelled to commemorate its contribution to the car industry.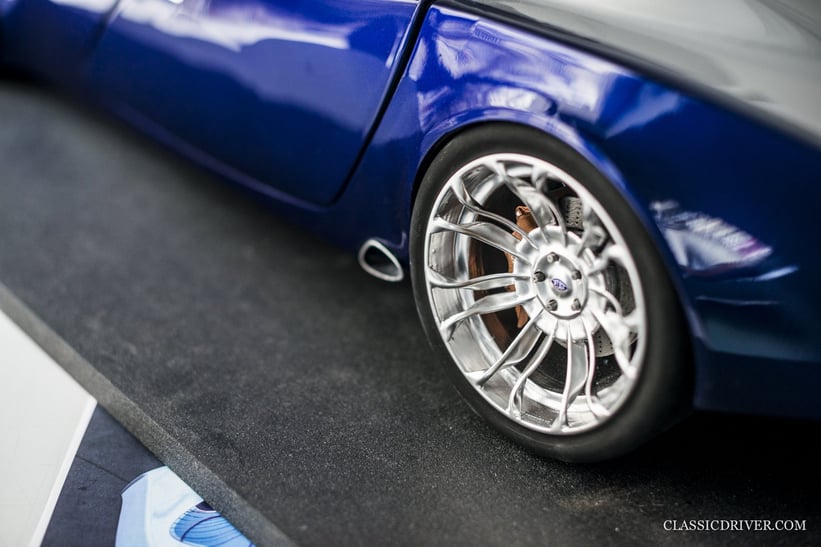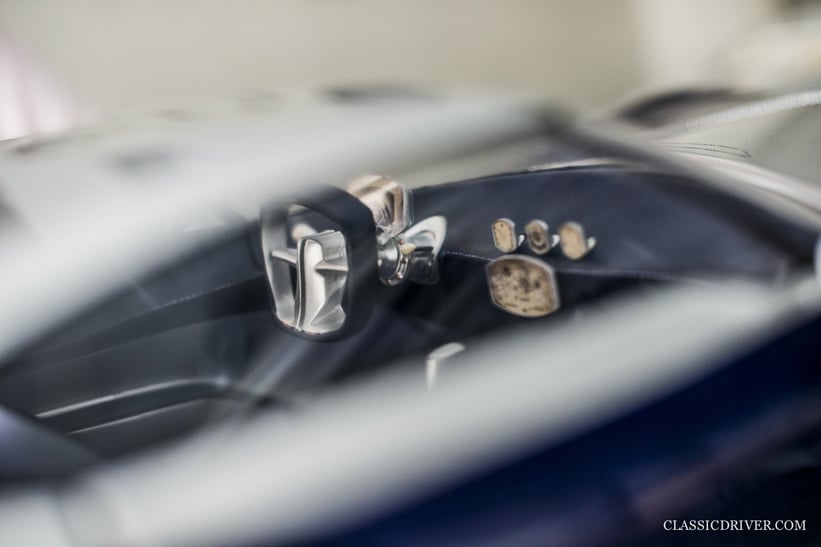 How did you go about designing the Delage HUIT?
I was keen to emphasise the flagship D8 range of models, particularly the D8-120S – more specifically the 1937 Aérodynamic Coupé by Pourtout and the 1938 Roadster by De Villars. The sweeping style of both cars, with their riveted wing assemblies and long bonnets, was something that really struck me and I wanted to blend these features in a modern way.
Of course, my concept's radiator grille deviates from its vintage predecessors but the point was also to reinterpret pre-War style and performance in a new way and not be too retro-futurist. The HUIT has a similar DLO 'tick' line that I found quite neat in the Aerocoupé, as well as the suicide doors. The overall car is just under 1,200mm tall and is low enough to sit as high as your average modern BMW's or Mercedes' wing mirrors.
The height gives the front-engined car a unique stance like that on Robert Benoist's 1500S racer from 1927, yet it will comfortably fit anyone up to two metres tall. I wanted the HUIT to convey speed without screaming it like a Lamborghini. So, much of the surface language is smooth with sharper creases and intakes kept to a minimum. As for the engine, the car is designed with a modern supercharged straight-eight or straight-six, mated to an electric motor to develop over 600 healthy horses and plenty of torque. I've always believed good design reflects its surroundings and tells a good story.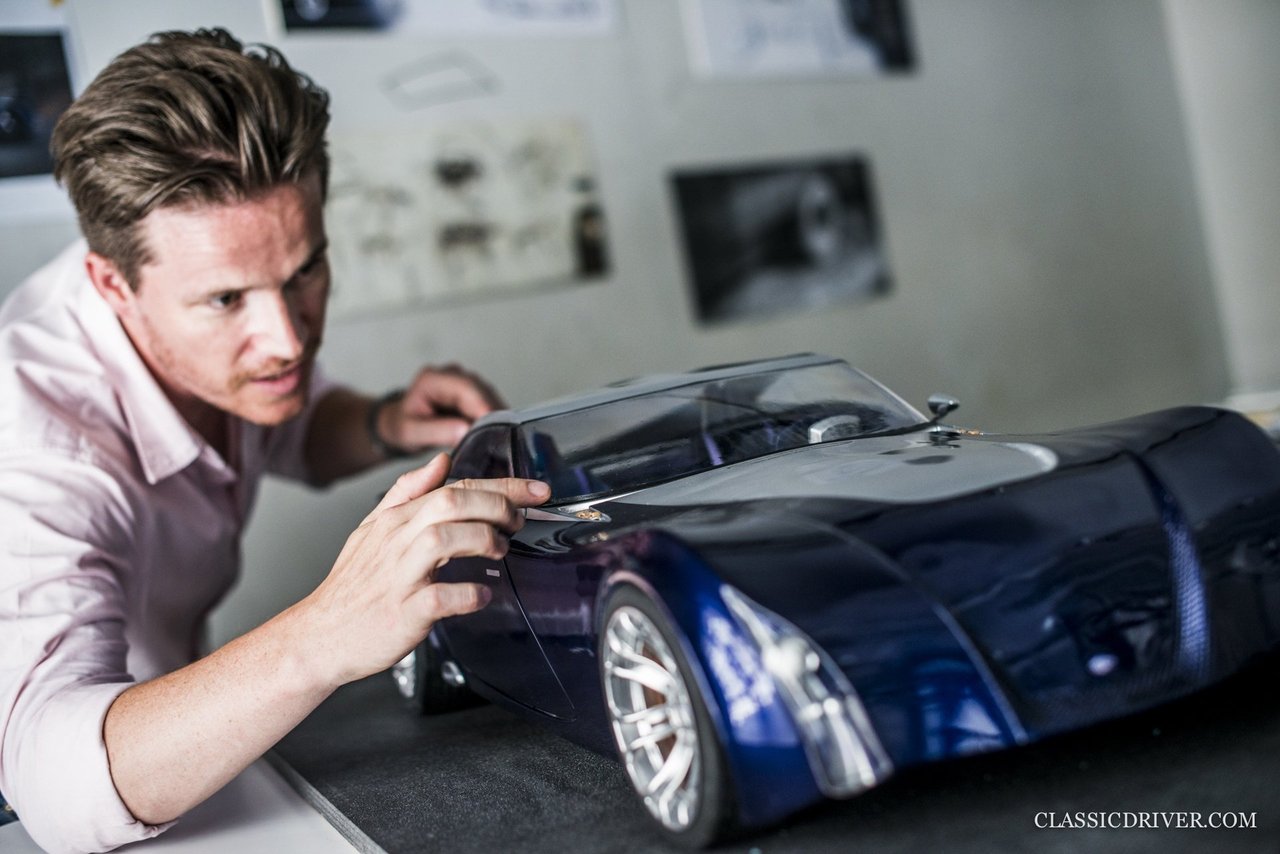 What is the status of the project today?
I pitched the concept to Patrick Delage and Jean-Michel Charpentier of the Delage Club, and they were kind enough to visit a preview in Paris. There's been great support from potential technical partners interested in getting involved, but we're now looking for further investment with the intention of producing a very limited and bespoke run for potential clients. Wouldn't it be great to see a Delage renaissance?
In your opinion, what is the most striking design in automotive history?
It varies for everyone, doesn't it? I'll always have a soft spot for an early Morgan Plus 8, but if I had to choose by the definition 'striking', the 1970 Lancia Stratos Zero concept certainly made an aesthetic impact! That or the cigar-tube purity of the Bugatti Type 35 or 59.
Photos: Rémi Dargegen for Classic Driver © 2018