Designer goes overboard when styling Riva-inspired Fiat 500
Hmm. It might be eye-catching, it might be one-of-a-kind, and it might be very finely crafted. But look at it. Would you want to drive round in it? For once, the Classic Driver editorial office was in unanimous agreement: no.
The car in question is the very first New 500 to roll off the production line, a convertible in 'Bossa Nova White' with a 1.2-litre 69HP engine, and personalised by the Umbrian master craftsman Stefano Conticelli. He has given the little car honey-gold, calfskin exterior adornments, a tailgate-mounted picnic basket in the same material, along with mirror domes covered in mahogany. In, apparently, a tribute to Riva yachts.
Torn apart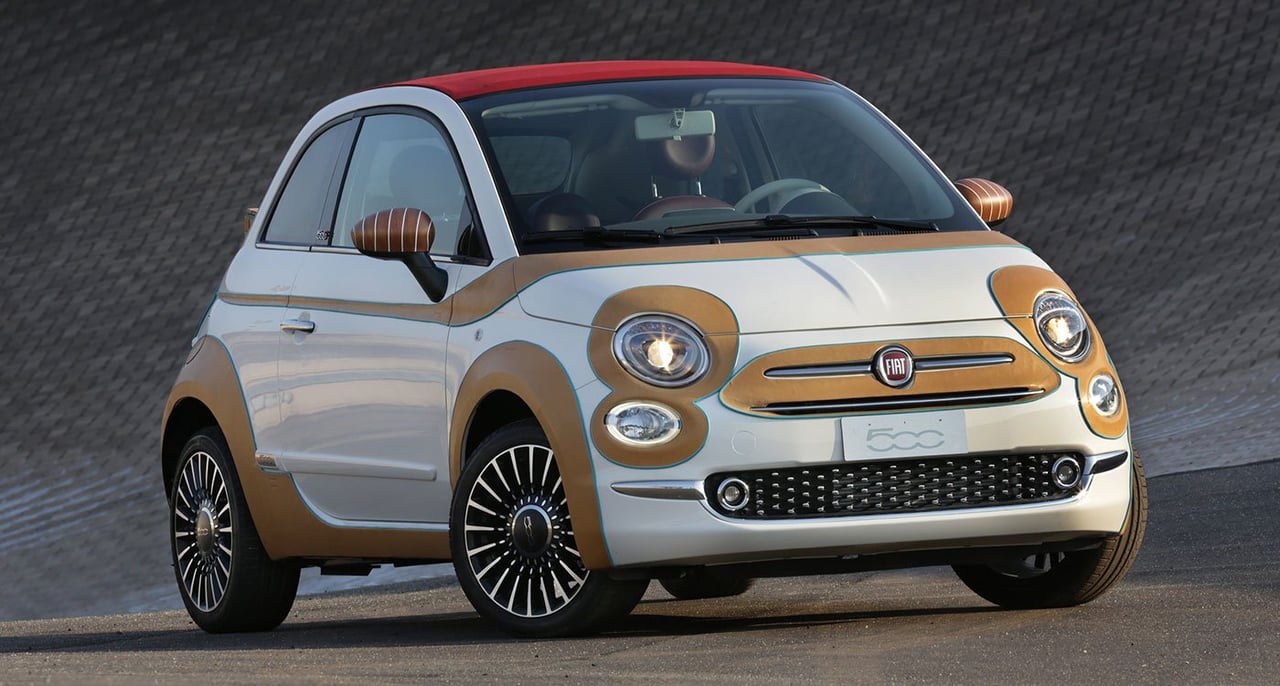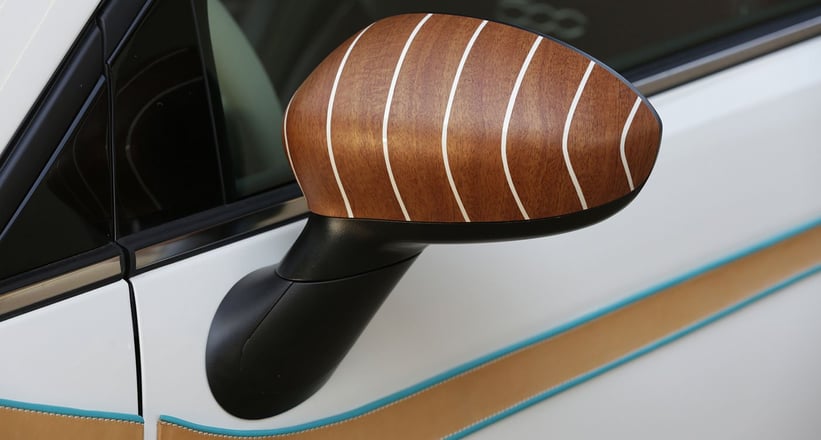 Editorial opinions did vary, mind you. One called it a "sow's ear from a silk purse", while another, not-to-be-named UK Editor said that whoever was responsible was at risk of single-handedly undoing more than a century of good Italian car design in one fell swoop.
There are, however, two good things about the leather-trimmed Cinquecento. First, it was auctioned for charity at a gala dinner in support of human rights. And secondly, speaking personally, it reminds me of an Italian holiday on which I applied sun-tan lotion rather haphazardly after far too many lunchtime cocktails. Happy memories.
Photos: Fiat