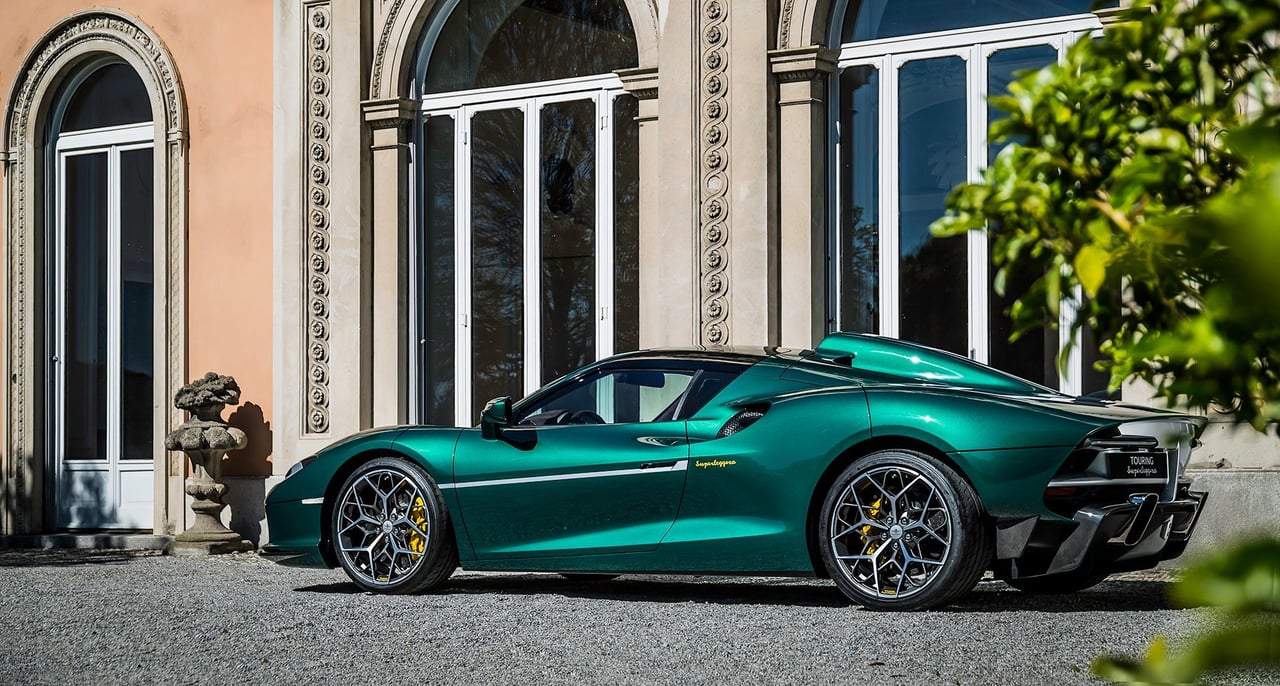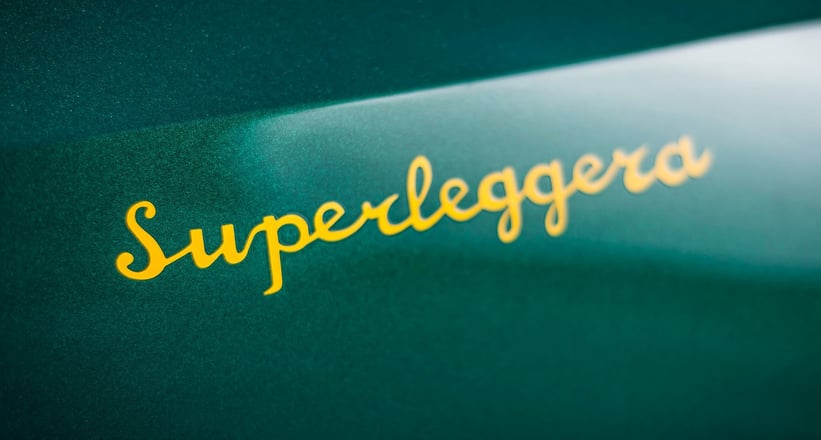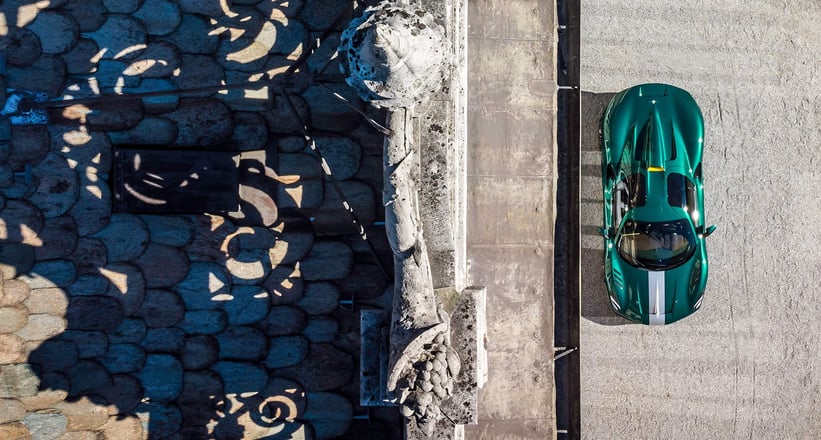 Speculation about what Carrozzeria Touring Superleggera has created to mark its 95th anniversary has been swirling around the Internet for a while – but take it from us, this is what the Touring Arese RH95 actually looks like. And Classic Driver is honoured to be able to show it to you first, ahead of the official reveal at midday today, CET.
Initial impressions are not only that it 'looks fast standing still', but that it promises to be as much a sports car for all seasons as it is a high-performance track weapon, thanks to its luxurious specification, high-opening 'scissor' doors, endless personalisation options – and, yes, a decent amount of luggage space. The Arese RH95 also represents a technical milestone for the storied Italian coachbuilder as it's the first mid-engined car it has ever built. Which begs the question: what's it based on?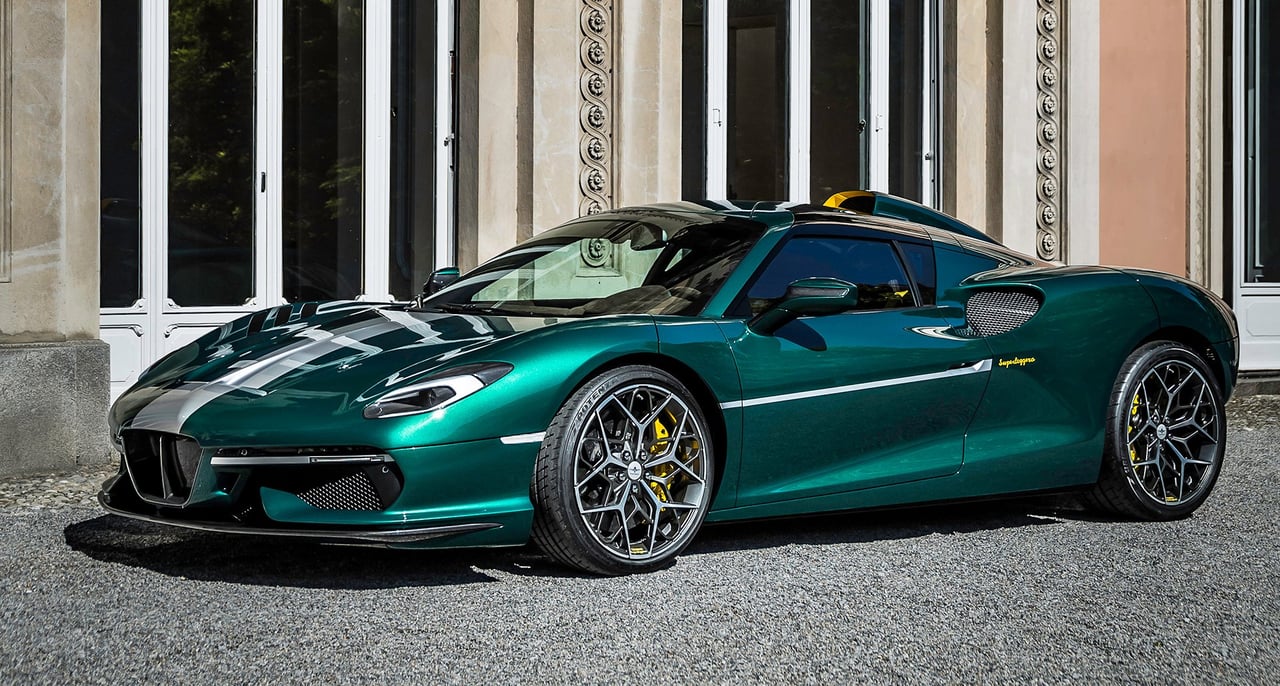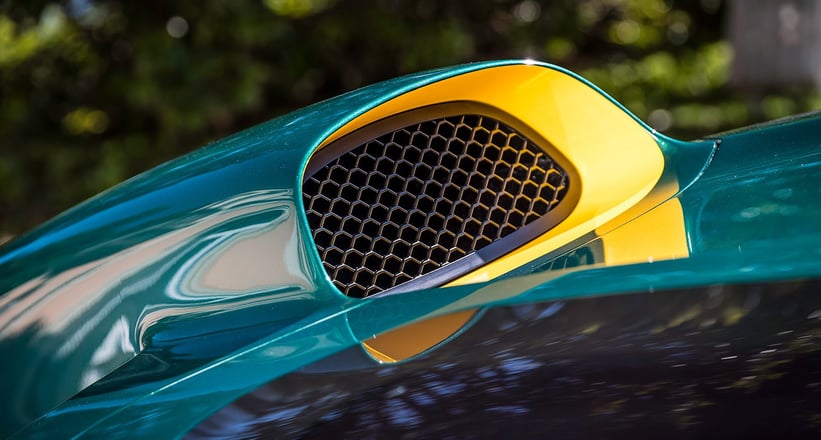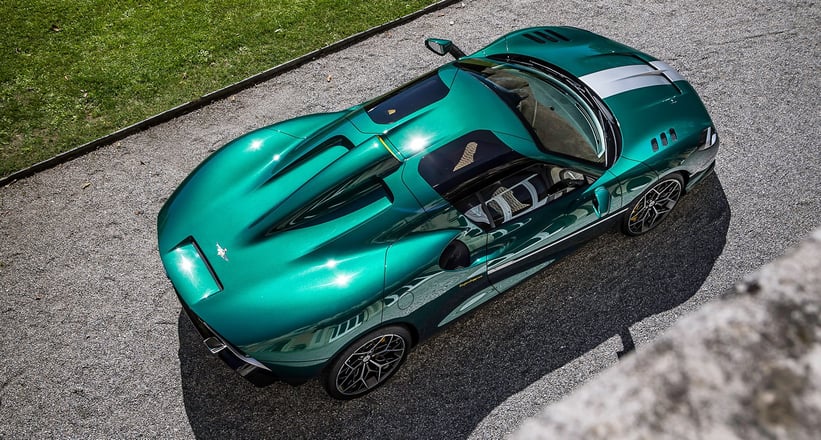 In that respect, Touring remains coy and has asked us not to reveal what lies beneath that beautifully formed carbon-fibre bodywork – but there are a few clues in the fact that it's rear-wheel drive and carries a V8 producing a claimed 670bhp at 8,000rpm and 760-Nm of torque at 3,000rpm.
The Arese RH95 – named after Touring's base in the Arese suburb of Milan, with the 'RH' representing the initials of customer number one – is the third and latest model in Touring's acclaimed 'AERO' range, which was inaugurated nine years ago with the Alfa Romeo 8C Competizione-based Disco Volante Coupe. Just eight of those were made, with a seven-car run of a Spyder version in 2016 followed by the AERO 3: the retro-inspired, Ferrari F12-based continent-crosser that debuted at last year's Salon Prive.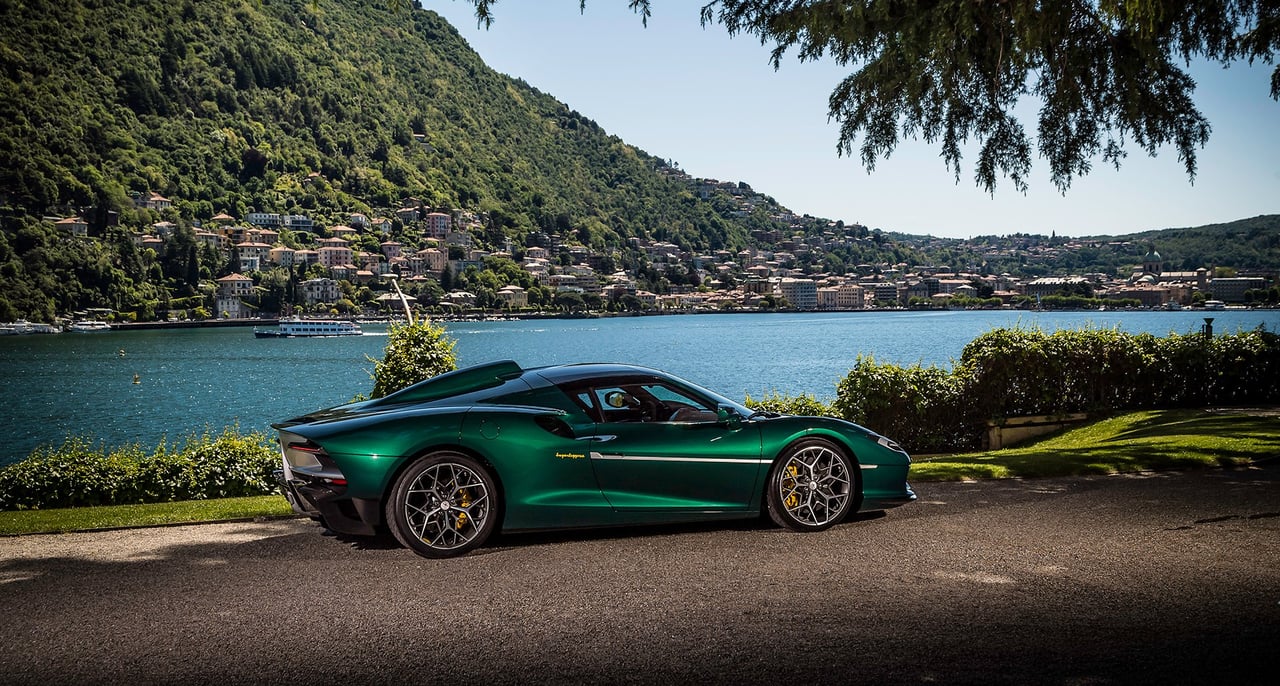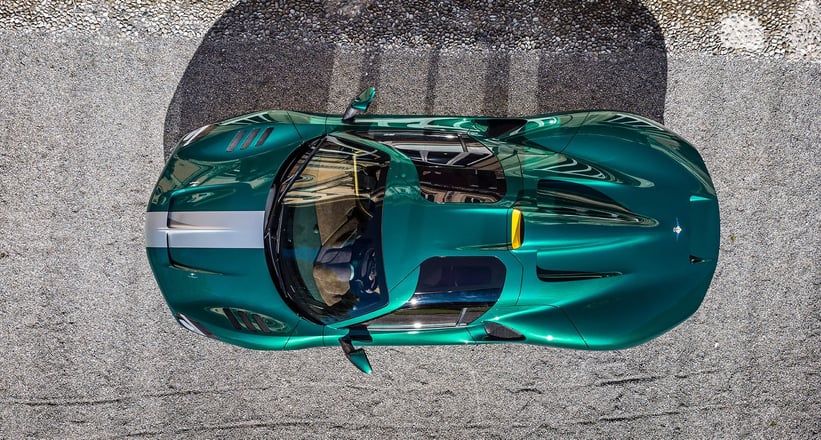 In typical Touring fashion, the Arese RH95 respects the 'Superleggera' moniker by majoring on light weight, hence the all-carbon bodywork. Aerodynamics are optimised, too, as evinced by the AERO 3-derived grille, front air 'nostrils' and that fabulous rear clamshell, complete with a dorsal scoop through which forced air travels into the engine compartment and out through a rear-mounted vent. Shoulder scoops also help to cool and feed the V8 while enhancing those fabulous lines that could fairly be described as 'elegantly aggressive'. Even the wheels are a particular point of interest, since they're a unique design created by Touring and brought to reality by a premium manufacturer specifically for the Arese RH95.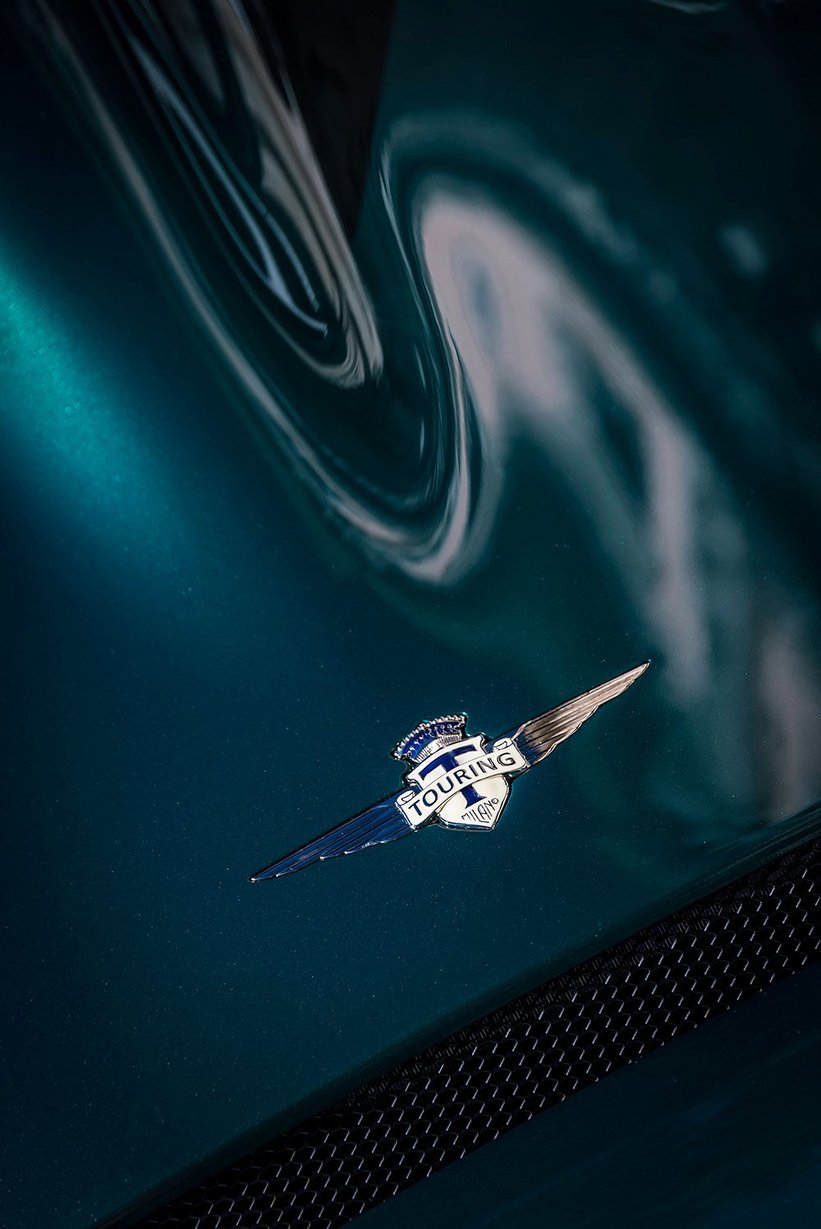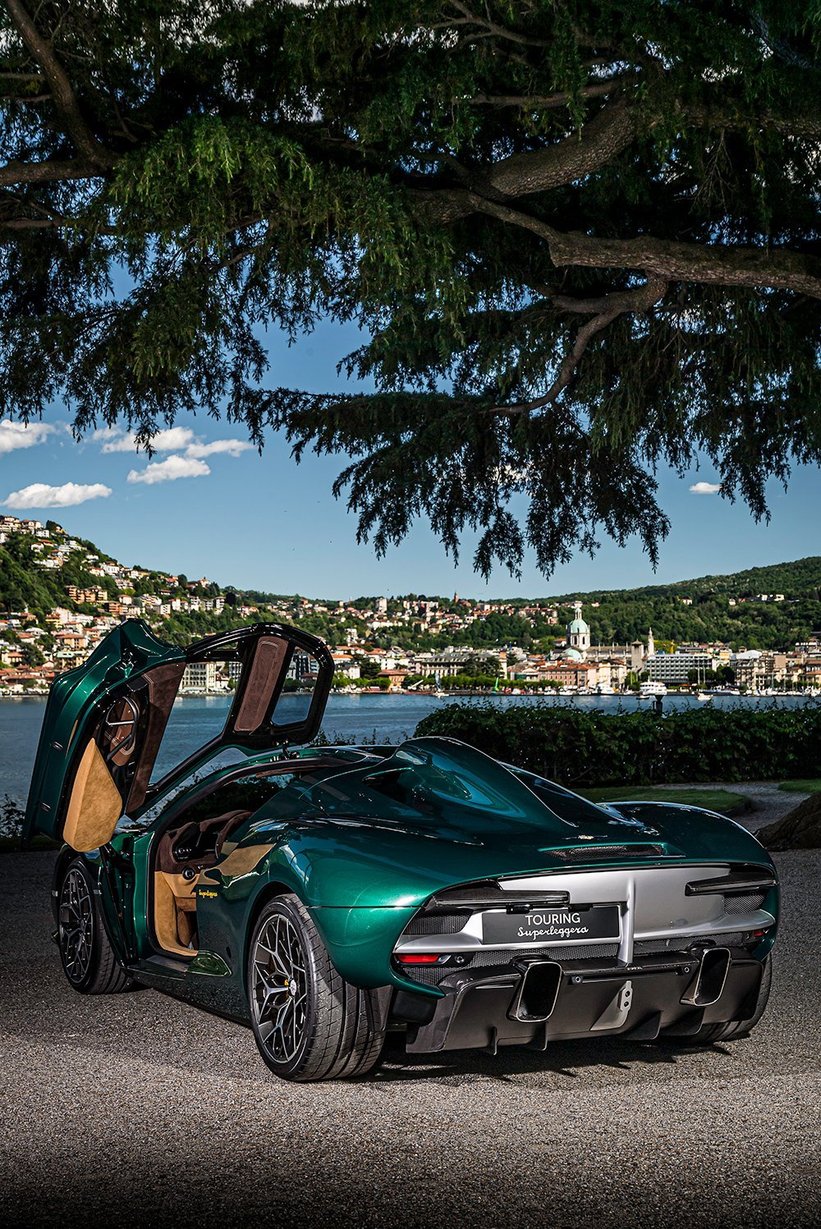 It's anticipated that no more than 18 examples of the car will be built, with each being finished to the individual buyer's personal specifications – although we're struggling to imagine a more fitting combination of paint and trim than that chosen for car number one, which photographer Massimiliano Serra shot in exquisite detail beside a glittering Lake Como exclusively for Classic Driver.
As shown, the Verde Pino colour scheme is superbly complemented by what might be called an 'almost edible' cockpit comprising caramel and cocoa-coloured leathers with saffron-coloured seat facings. Car number two, meanwhile, will be finished in the distinctive red hue of Alfa's 8C Competizione (complete with white nose panels a la the marque's GTA racers of the '60s) while the third Arese RH95 will wear the famous Gulf Oil colours of blue and orange.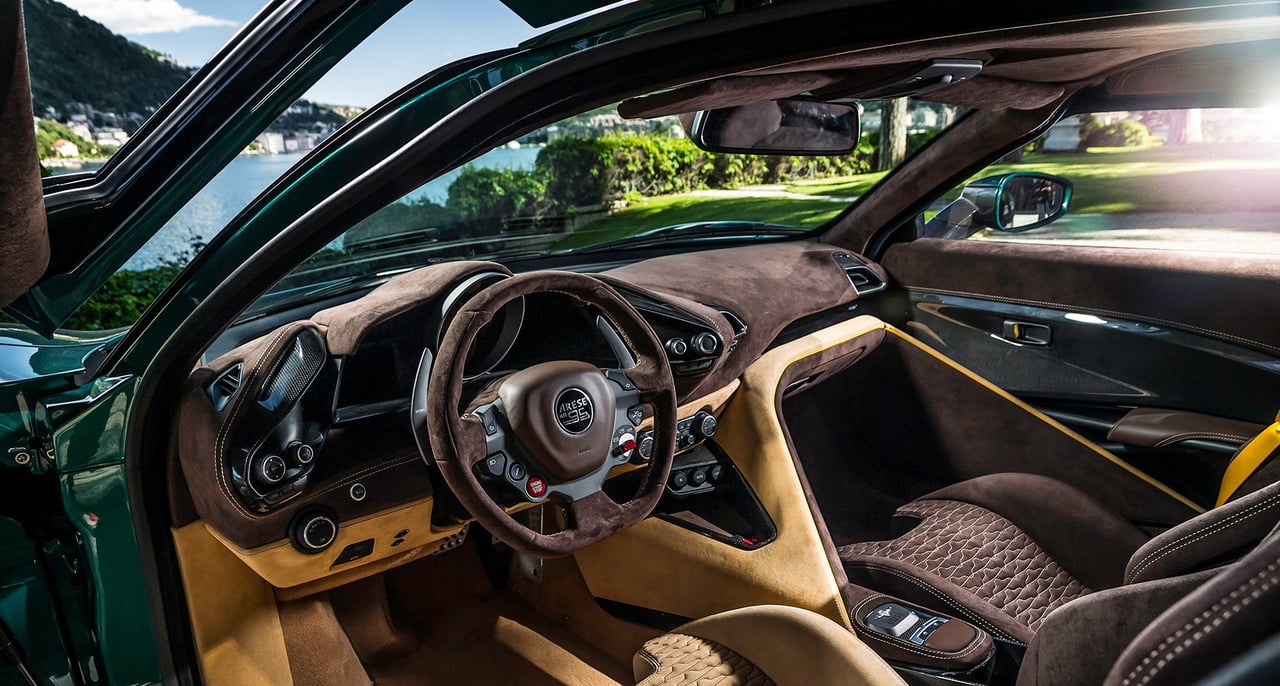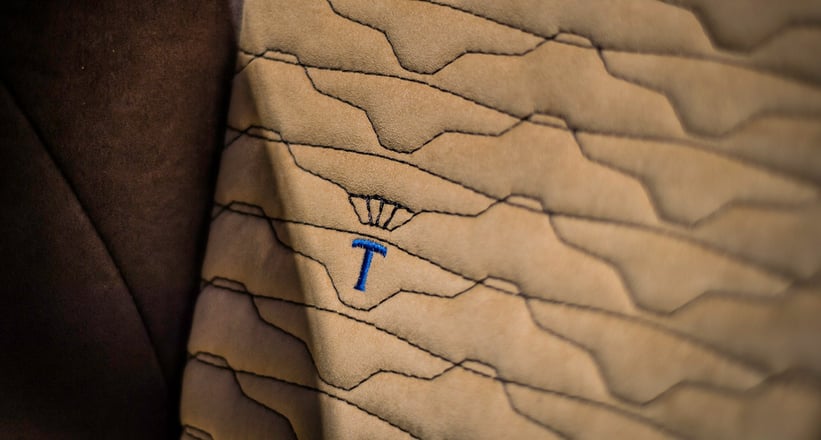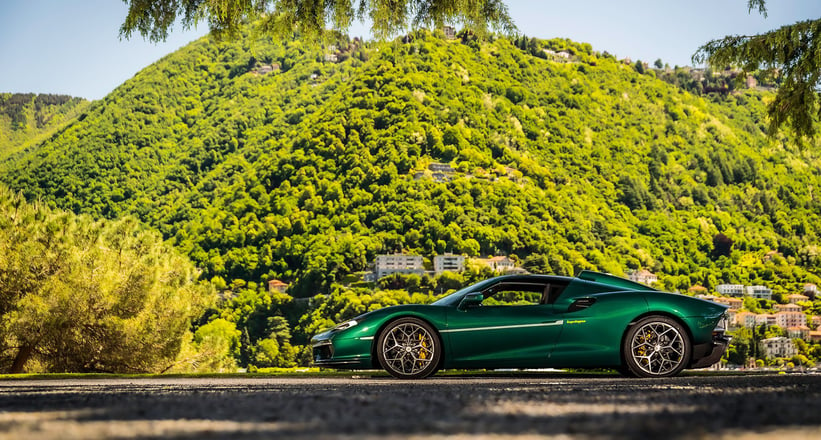 And the fact that the specifications of three cars have already been decided on is indicative that, unlike the many well intentioned supercars that never make it past the render stage, production of the Arese RH95 is already underway, with the first due to be delivered a month from today. Further versions will take six months to build from the day Touring receives each base donor car – and every part manufactured or modified by the carrozzeria will carry an unlimited-mileage/two-year warranty, with the availability of these parts being 'guaranteed for life'.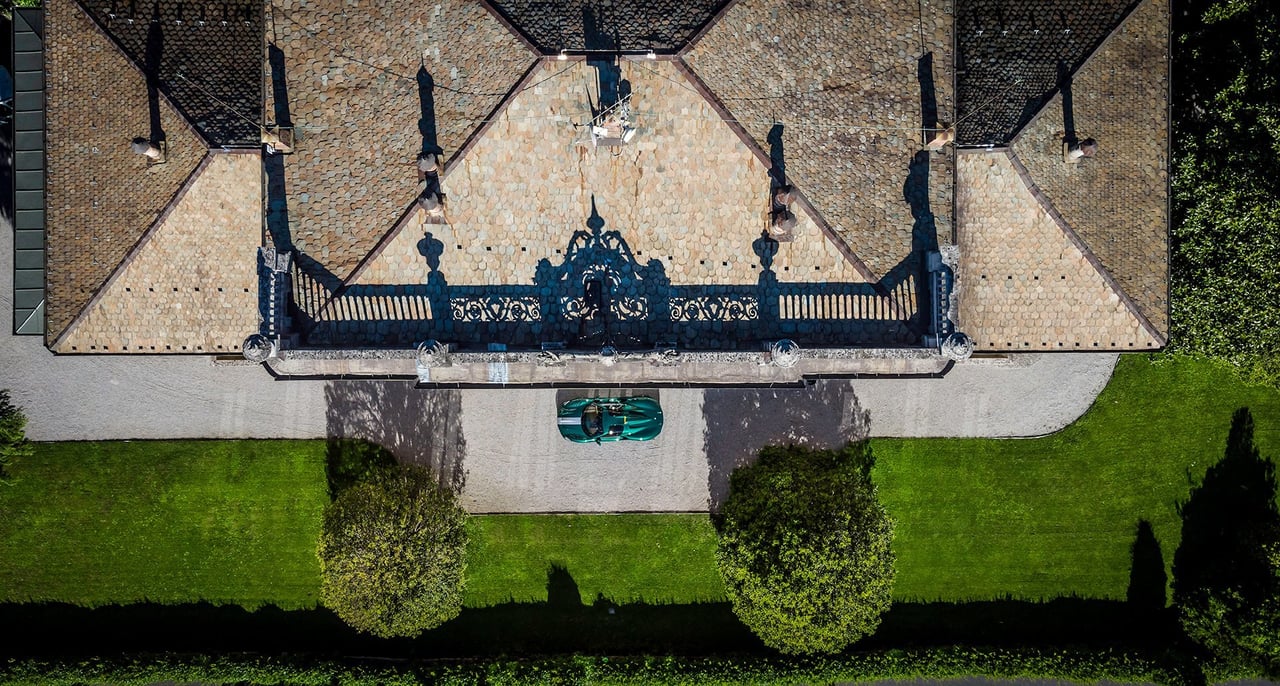 Such confidence in its product represents a demonstration of just how far 'bespoke' supercars have come in terms not just of driveability and usability, but also in reliability and build quality. "To be feasible today, a custom-built car must respect the same standards as a production car, if not exceed them" says Touring Superleggera's Emanuele Bedetti. "As a result, we combine computerised processing techniques and exceptionally high standards of finishing and precision with the traditional craftsmanship of coachbuilding for which Touring Superleggera is famous – our profession has a great future if it respects the engineering and quality requirements of today's automotive industry," he opines.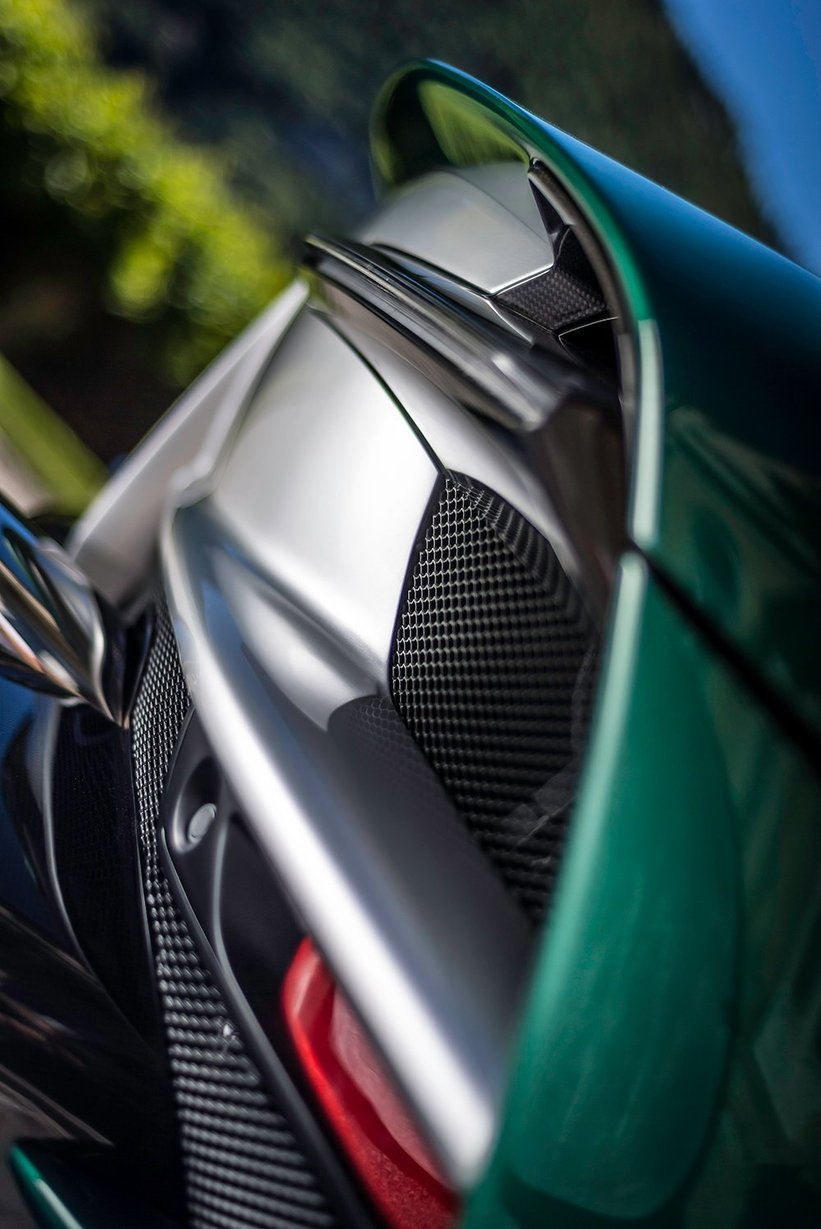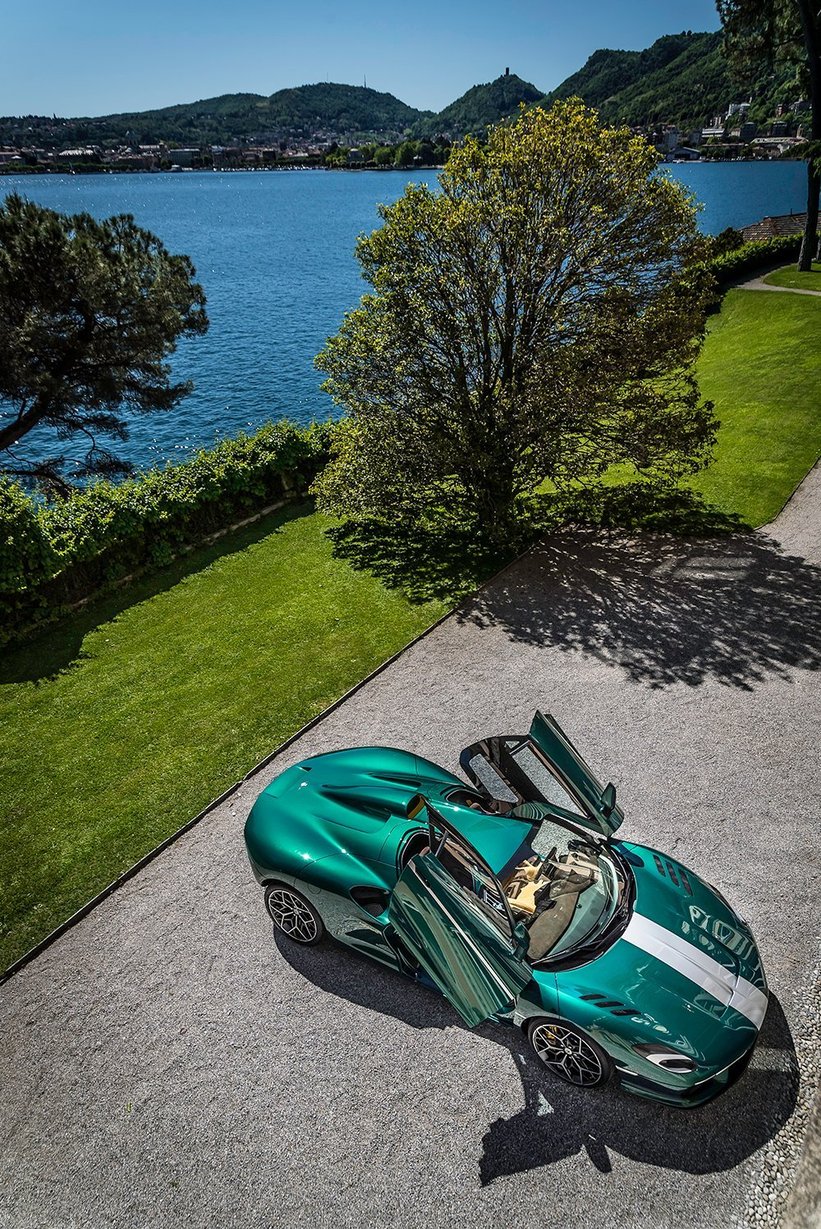 "We would describe the Arese RH95 as a car that's at the pinnacle of both sport and elegance – yes, it offers exceptional performance and handling [a top speed of 340kph and a three-second 0-100kph time are quoted] but it's also a car that can comfortably be used by two people for touring the Alps or the Riviera. There's sufficient trunk space in the front for a week's worth of luggage," adds Bedetti.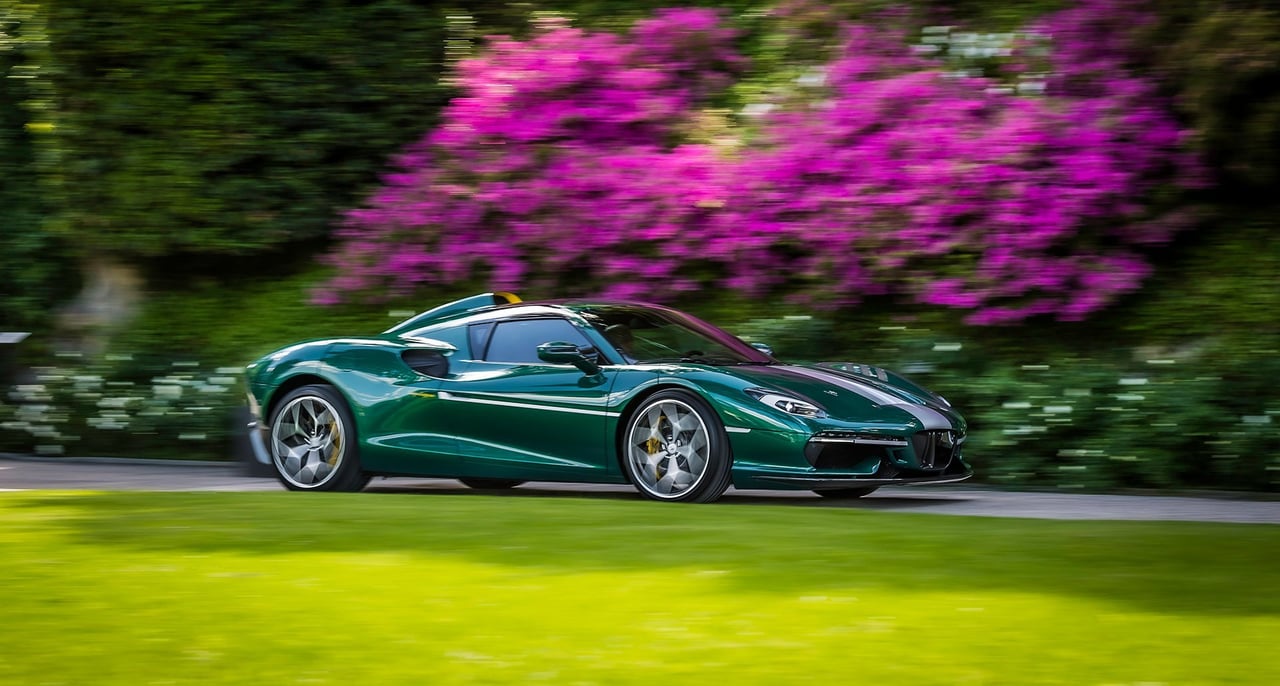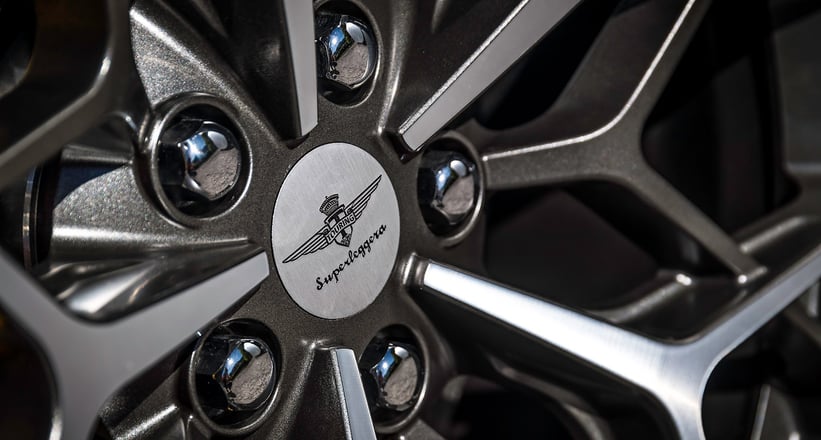 In any event, the Arese RH95 certainly looks like a car that's more than worthy of furthering Touring Superleggera's illustrious heritage, which began with its founding in 1926 by noted designer Felice Bianchi Anderloni. During its first half-century, the house created such automotive landmarks as the Isotta Fraschini Flying Star, the sublime Alfa Romeo 8C 2900 of 1937 and the Maserati 3500GT of 20 years later.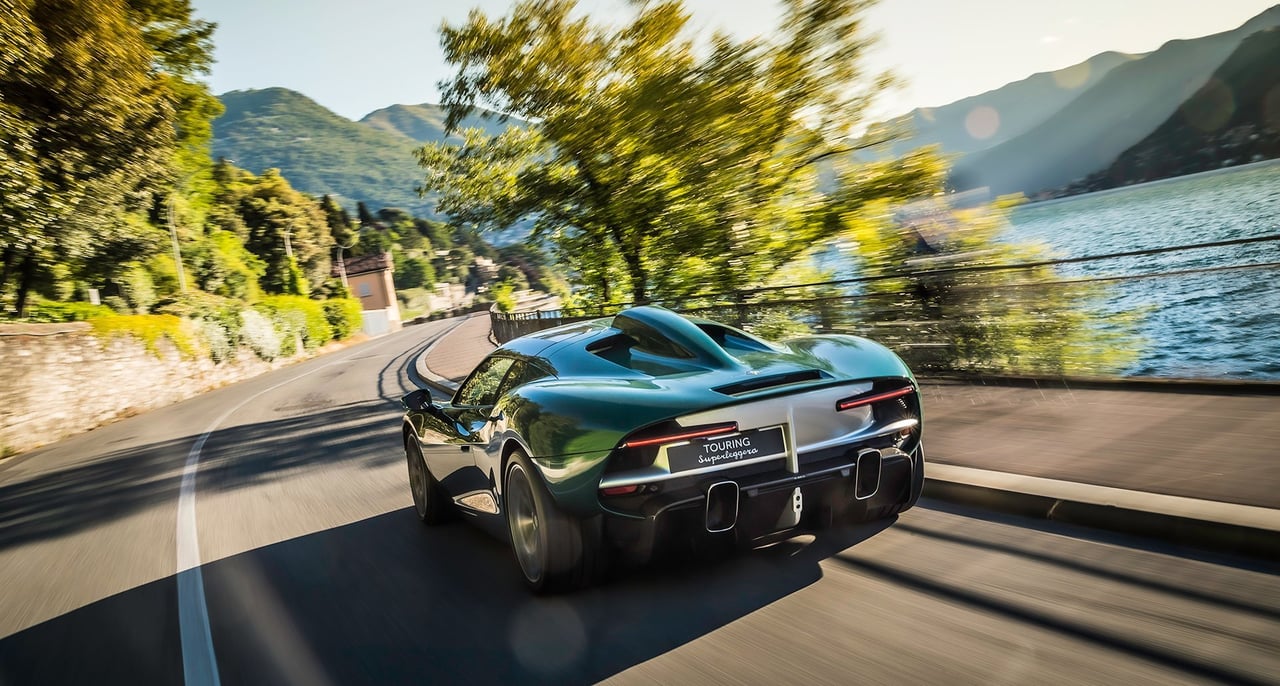 Other blue-chip models have included (of course) Aston Martin's DB4, 5 and 6 and a long-running range of Ferraris, such as the 166MM, 340 America and 212 Inter, while modern masterpieces range from the Gumpert Apollo-based 'Tornate', the MINI Superleggera Vision concept car and the limited-edition Touring Sciadipersia derived from Maserati's Gran Turismo. One thing we haven't told you about the Arese RH95, however, is the price. But they do say that "if you have to ask..."
Photos: Massimiliano Serra