BMW Vision Future Luxury: Preview of a 9 Series?
Is there room for a luxury saloon between the BMW 7 Series and the Rolls-Royce Ghost? The concept is currently being live-tested at the Beijing motor show, in the form of the Vision Future Luxury design study…
The sleek four-door saloon inherits its sporty silhouette from the Pininfarina Gran Lusso Coupé, revealed at the Concorso d'Eleganza Villa d'Este 2013. Exploring (another) new model niche will no doubt allow BMW to pique the interest of the vital Chinese market, while also showcasing the company's latest technology. This includes super-slim laser headlights and an unobtrusive carbonfibre B-pillar, the latter of which allows the inclusion of wide-opening Rolls-Royce style coach doors at the rear.
The innovation continues inside, with a 3D take on BMW's traditional driver-centric instrument panel and a head-up display that highlights buildings, hazards or traffic signs directly within the driver's line of sight. The front passenger also has their own screen, whereby "information can be exchanged between driver and front passenger using swiping movements."
No longer at Sixes and Sevens?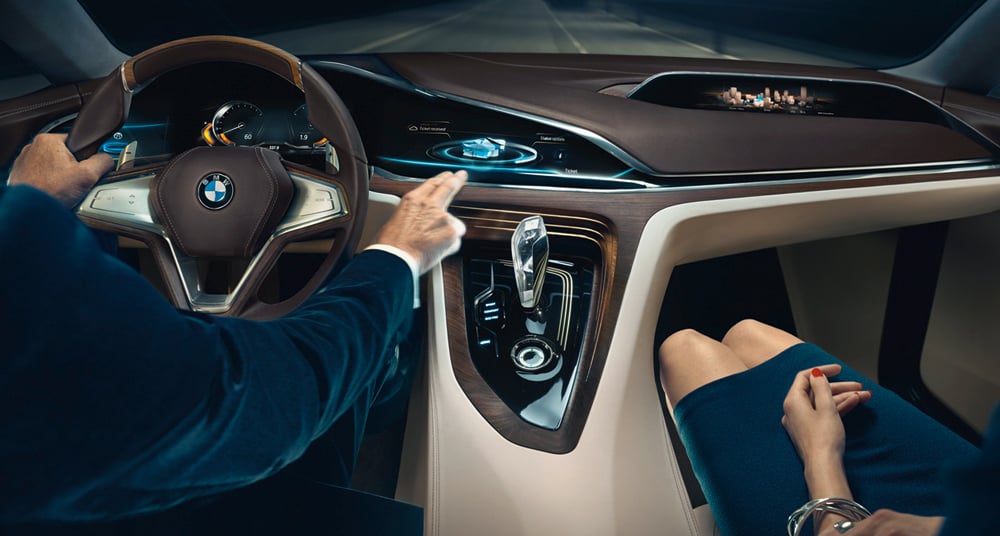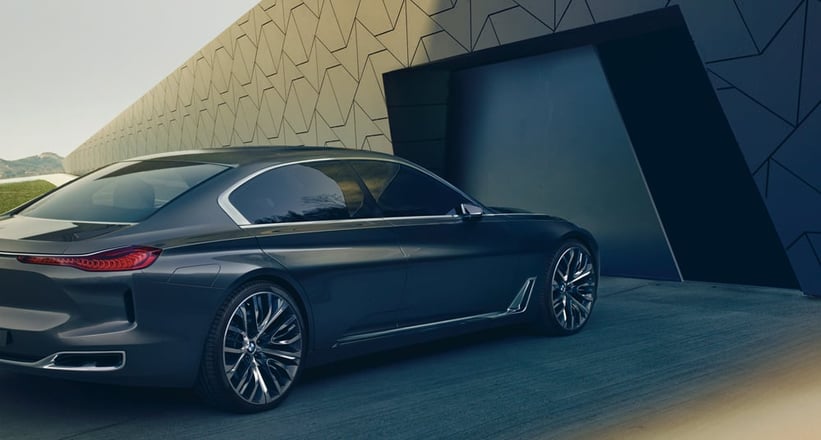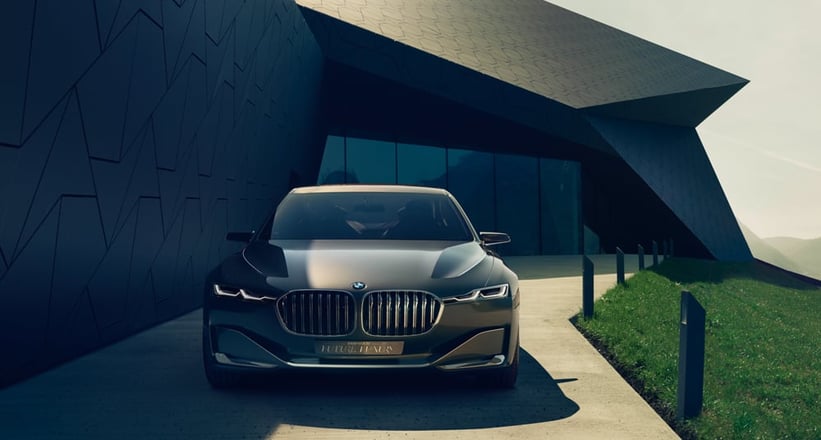 While the Vision Future Luxury doesn't preview any forthcoming model in particular, it does "show where we may be going with these themes in the future, and gives us new inspiration and motivation," according to Senior Design VP Adrian van Hooydonk. BMW has been publicly toying with the idea of a larger, more sporting saloon since 2007's CS concept, and with important markets seemingly ready to recieve one, it must surely just be a matter of time before we see an 8 or 9 Series.
Photos: BMW / Art Direction: Phillip Schlegel