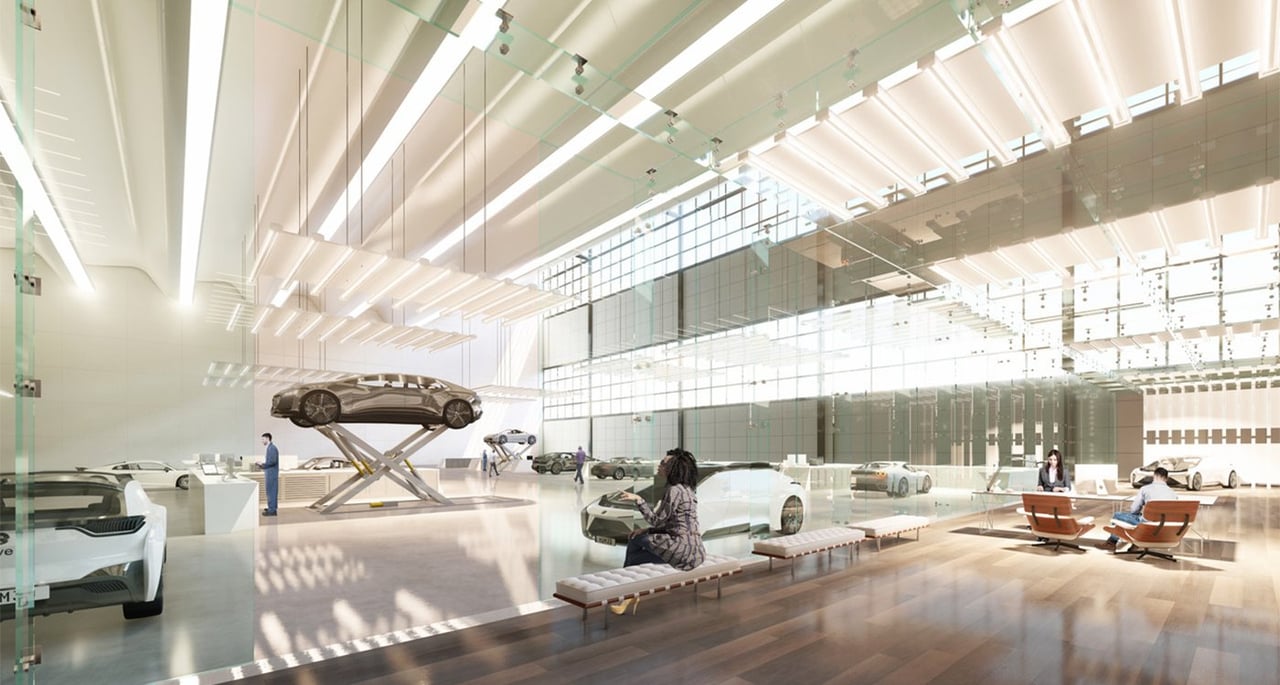 While Britain's automotive industry is warily eyeing the daily back-and-forth of the Brexit pandemonium, the team behind Bicester Heritage in Oxfordshire is busy making big plans for the future. In their newly revealed masterplan, christened Bicester Motion, developers have outlined their vision for a 444-acre experimental resort at which visitors will be able to immerse themselves in the past, present, and future of motoring. The automotive resort would be the first of its kind in the UK and can be likened to a sort of Jurassic Park for petrolheads, with classic cars replacing dinos (Ferraris and Fiats duly excluded).
The plans envisage brand and driving experiences for all ages, a hub for advanced technologies, private car storage facilities, and entertainment spaces, in addition to car-themed restaurants and 'wellbeing zones'. Guests can stay for the weekend in one of the 344 hotel rooms or entertain their corporate clients in a conference centre.
In addition to the 40-or-so specialist businesses that have made Bicester Heritage their home, an addition 70,000 square-feet of space in the 'New Technical Site' should attract new engineering specialists, workshops, and automotive brands. Combined, these new plans could well make Bicester Heritage not only the heart of the British car scene, but also one of the country's top 20 tourist and leisure destinations.