Audi R8 V10: Facelift for flagship
Audi has announced a facelift for its flagship supercar, plus a new range-topping 'plus' model of the R8 V10 that promises 0-62mph in 3.5 seconds thanks to its uprated 550HP, 540Nm engine.
The more general facelift across the model range includes some modest styling tweaks, along with a 'totally new' 7-speed S tronic dual-clutch transmission. The 7-speed 'box, optional on the V8 and standard on the V10, promises closely spaced gears for more press-on driving in sports mode, but a longer ratio in the final drive position. It is operated via a selector lever or steering wheel paddles, while launch control can be selected at the press of a button.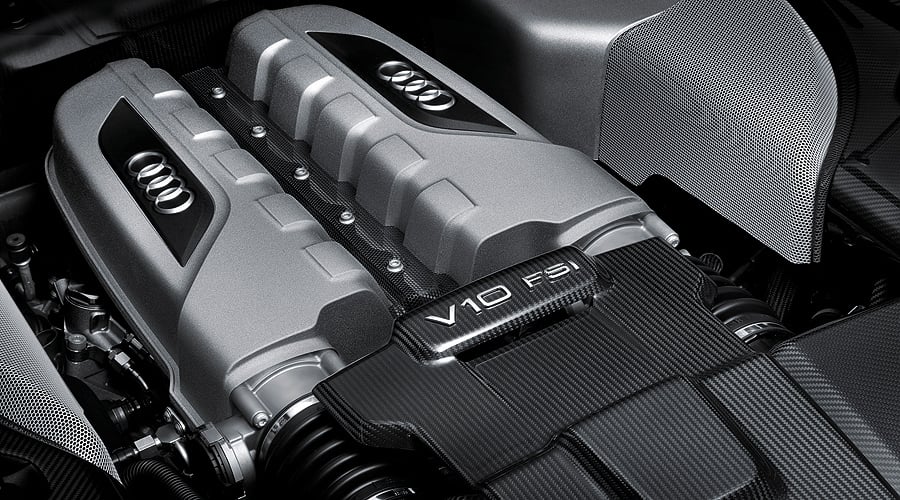 Styling changes include LED headlights and a tweaked bumper at the front, plus redesigned light clusters and bumper at the rear, along with a modified rear diffuser and an exhaust system that "terminates in two round, glossy tailpipe trim sections, painted black on the R8 V10 plus".
The R8 V10 plus is available only as a coupé and, aside from the 3.5-second 0-62mph sprint and 196.97mph top speed (how's that for accuracy?), promises greatly reduced CO2 emissions thanks to the new 7-speed gearbox.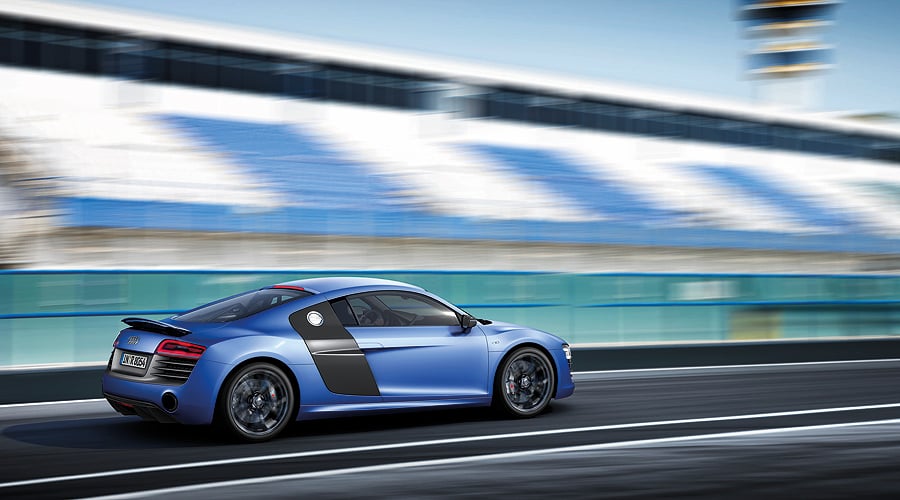 The updated Audi R8 will become available to European customers by the end of the year. Expect the R8 V10 'plus' to cost from 173,200 euros.

Photos: Audi