Atelier 46 in Paris: Everything under one roof
At Atelier 46, Olivier Poelaert has established a true full-service agency for classic automobiles. We visited the workshop – and were deeply impressed...
The high-rise district of La Défense in the northwest of Paris is certainly not the most picturesque location to run a meeting place for friends of rapid post-War sports cars. But the venue has a decisive advantage: "In 10 minutes, you are on the highway," smiles managing director Olivier Poelaert. That's important, because his customers don't enjoy the torment of an overheating engine and steam rising from the bonnet during the rush hour, while attempting to get away for the weekend or head off to a historic race meeting. But the location is just the start – because Poelaert offers passionate Parisian motorists an incomparable all-round carefree package.
Sports cars of the 1950s and 60s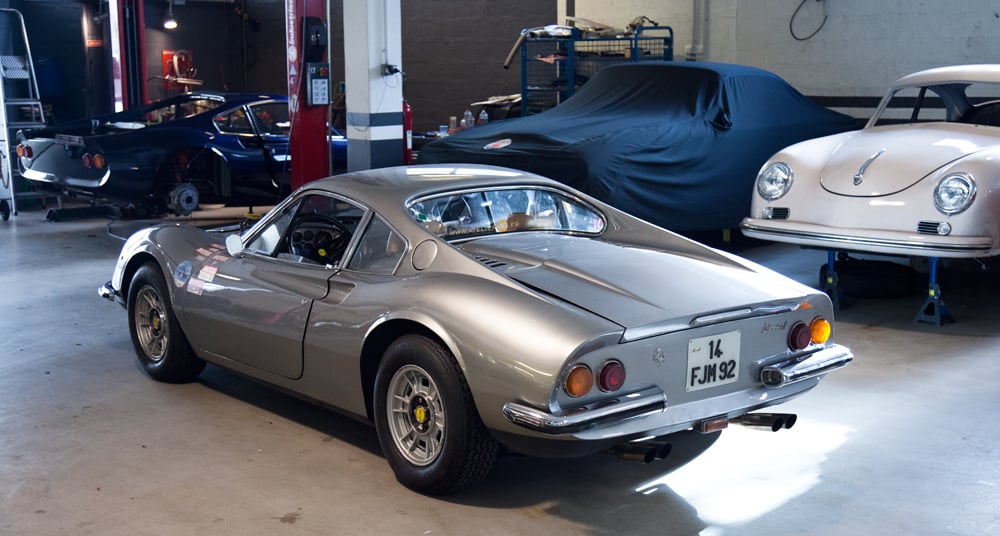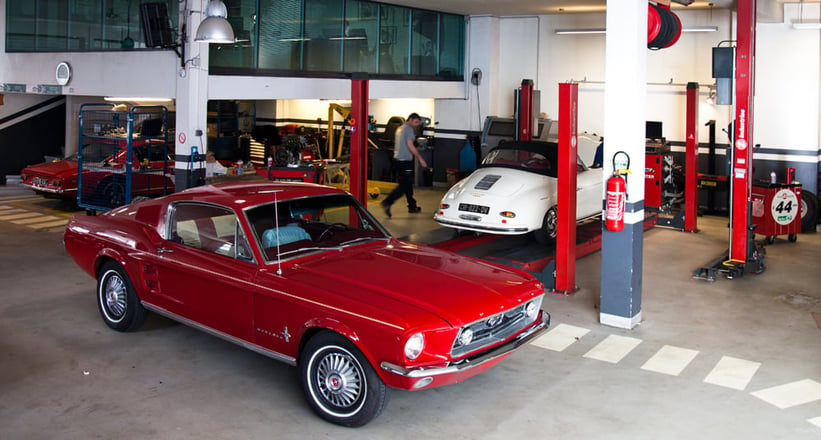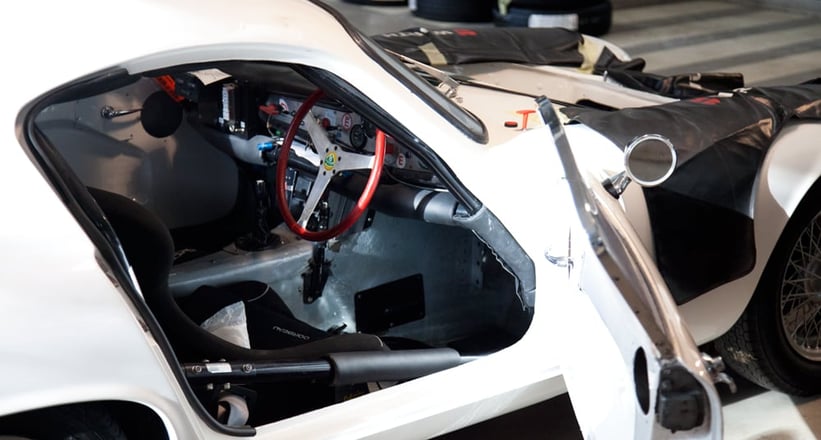 The focus of Atelier 46 is on GT, sports and racing cars of the 1950s and 1960s – Dino 246GT, Mercedes 190 SL, Maserati Sebring, Jaguar E-type, Lotus Elan, Porsche 356 and Aston Martin DB4 are among the regulars. In the workshop, 46 cars are in the process of being prepared for their next race, typically French events such as the Tour Auto or the Le Mans Classic, but the top meetings at Donington, Goodwood, Silverstone and Spa are also keeping the mechanics busy. Larger projects are personally supervised by Olivier Poelaert and his team – such as the wonderful dark blue Dino that has just been brought back to life. Anything on the body, paintwork or upholstery that can't be carried out in the workshop is entrusted to Atelier 46's long-term partners. Everything is taken care of for the owner: even insurance and race entries can be dealt with on their behalf, if desired.
Going underground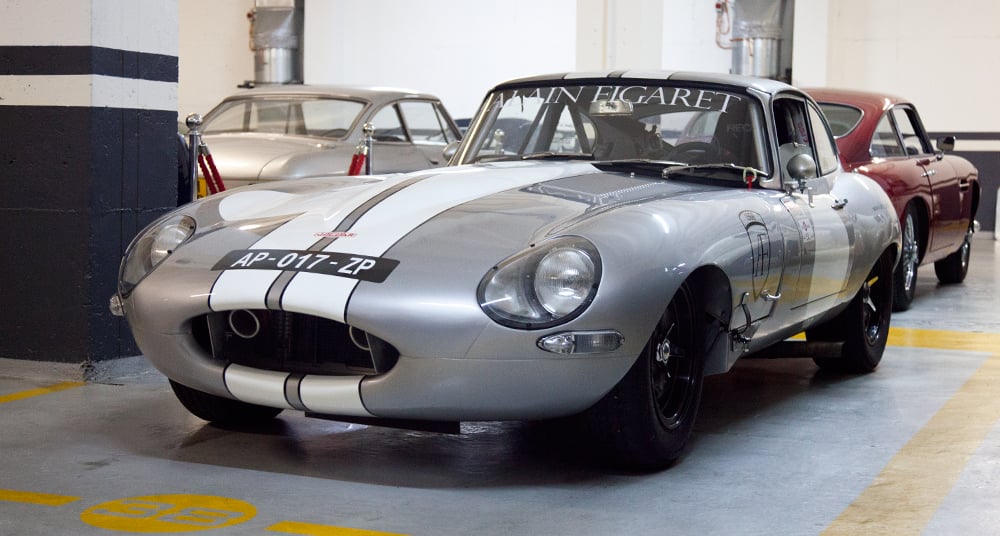 A mighty car-lift takes you to the lower floors of Atelier 46, where many customers park their classics. They enjoy 24-hour access, even at the weekend, and can readily exchange their modern Mercedes or Audi for their classic car. In addition, there is always an interesting collection of cars for sale, including rare French racing prototypes as well as more familiar race cars at quite acceptable prices. Anyone who fancies a change, or who doesn't want to invest in a classic, can alternatively borrow a car from Atelier 46 – a Dino for the Tour Auto, for example, or an AC Ace for a track-day, perhaps.
Welcome to the club!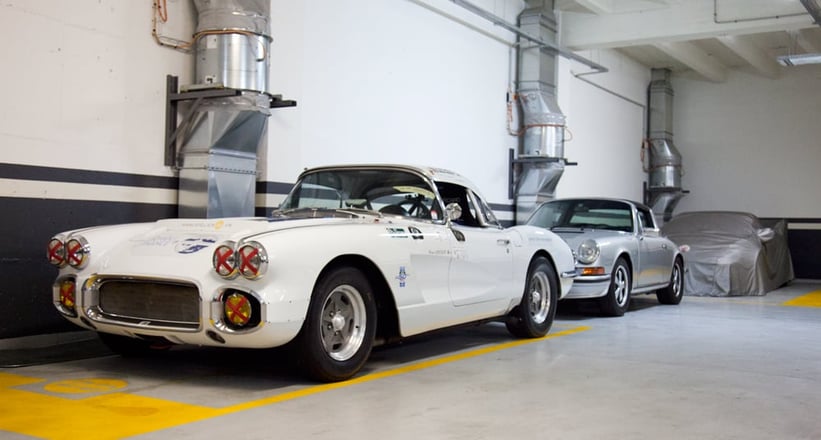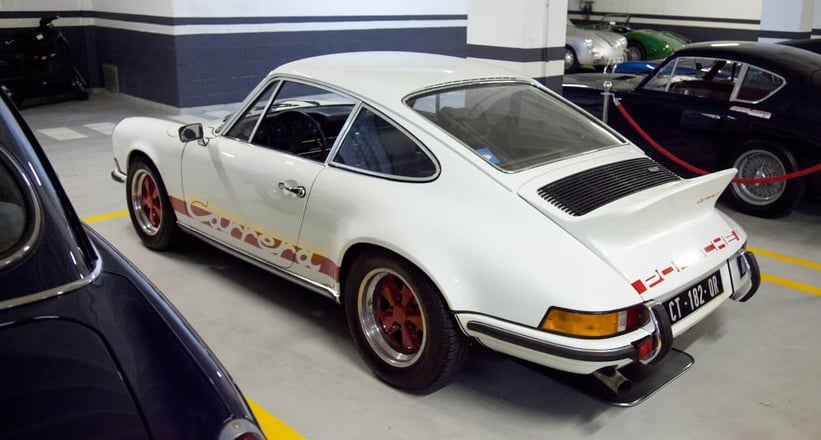 There is even a club operated by Maxime – with member benefits that include tickets to the top events or access to the pitlane at Le Mans. And anyone who is bored with their usual restaurant can instead book a table in Poelaert's workshop; or use it as an event location. In short, any Parisian with a love of classic cars would be mad to ignore the attractions of Atelier 46.
Photos: Jan Baedeker