All-new Porsche Cayman: Still not a 911, but...
Following the recent releases of the all-new 911 and Boxster, Porsche has revealed the second generation of its mid-engined sports coupé, the Cayman. Like its new siblings, it's lower, wider, and offers increased performance and economy.
The latest addition to the family takes much the same route as the others, both dynamically and aesthetically – and while the styling isn't exactly revolutionary, nip-tuck treatments have given it a more muscular appearance. The wheelbase is stretched, the (larger) wheels are pushed further towards the corners, and overall it makes a stronger suggestion about the new car's driving character – for which, of course, the first Cayman was highly commended.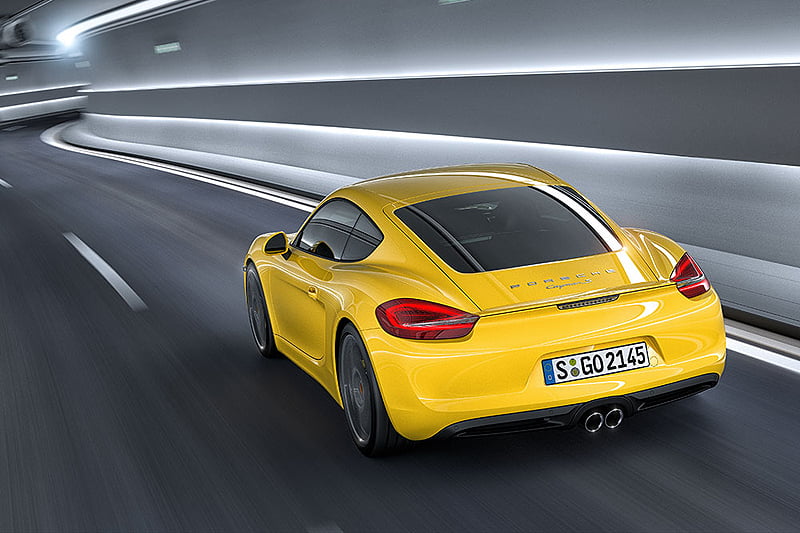 A wider track at both axles promises increased cornering stability and agility, and the optional PDK dual-clutch gearbox has a mode which prevents upchanges during instances of controlled power oversteer. Like its predecessor, two flavours are available from launch: the 2.7-litre entry-level model with 271bhp, or the 3.4-litre S with 321bhp, both in Porsche's signature flat-six configuration.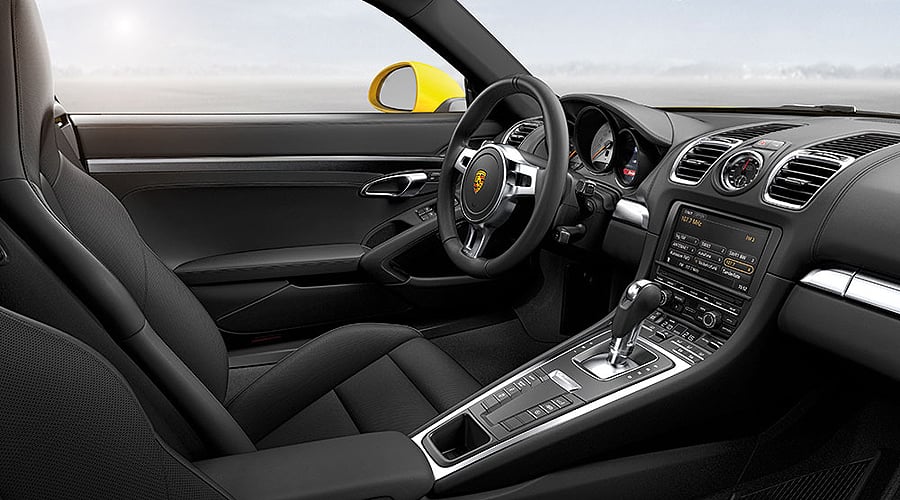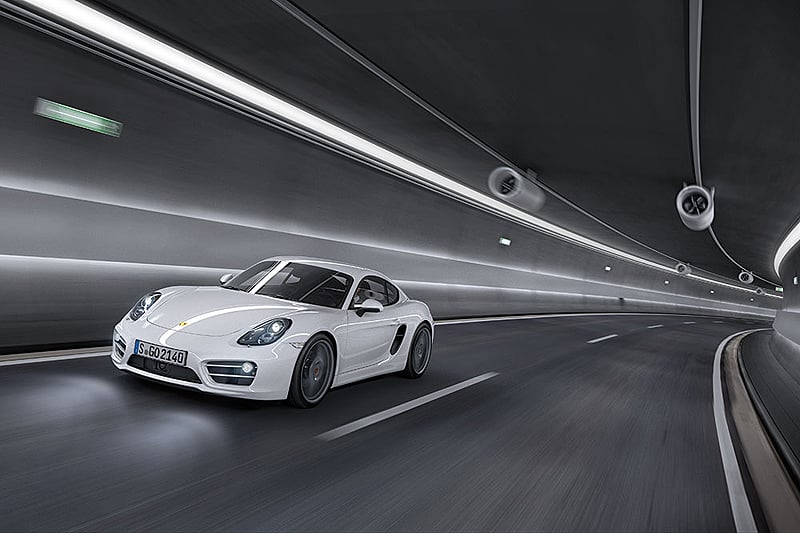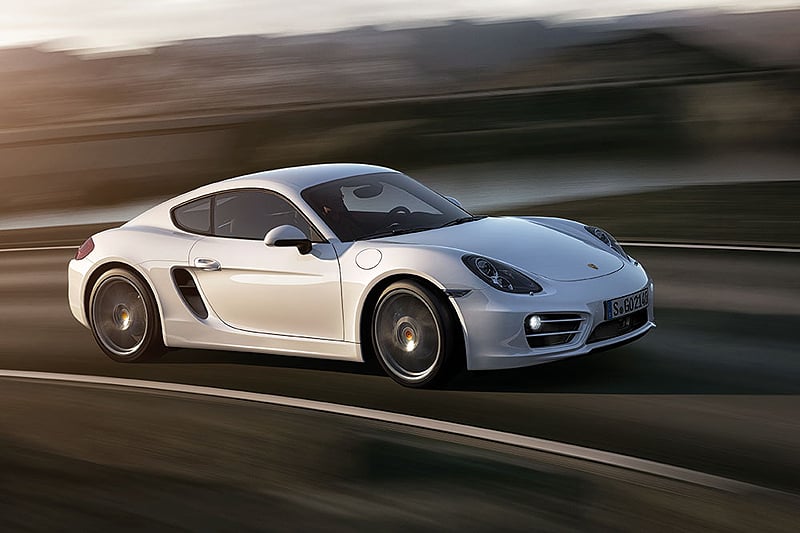 Despite having more power than their forebears, both have in fact had their engine capacities reduced by 0.2 litres. This – along with overall weight reductions, smart energy recuperation systems and a switch to electro-mechanical steering – equates to economical improvements of around 15% across the range.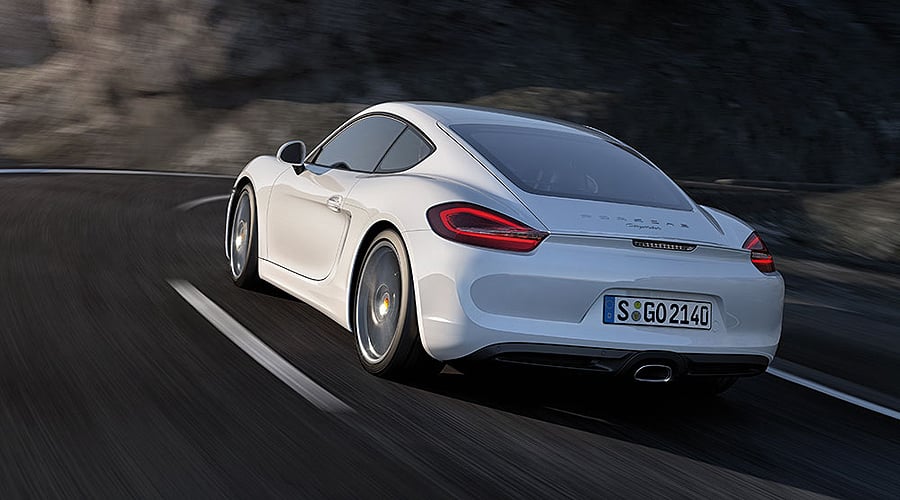 New additions to the options list include Adaptive Cruise Control, a keyless entry and engine start function, and a 12-speaker sound system developed by Burmester. Pricing information will be revealed at a later date.

Photos: Porsche