A rollercoaster road trip driving three British motoring icons
A leisurely summer road trip across Europe, sampling three British motoring icons from Jaguar Land Rover Classic's incredible Heritage Collection — well, that's what was supposed to happen. We should've known such fanciful ideas never go to plan. But isn't that all part of the fun?
What dreams are made of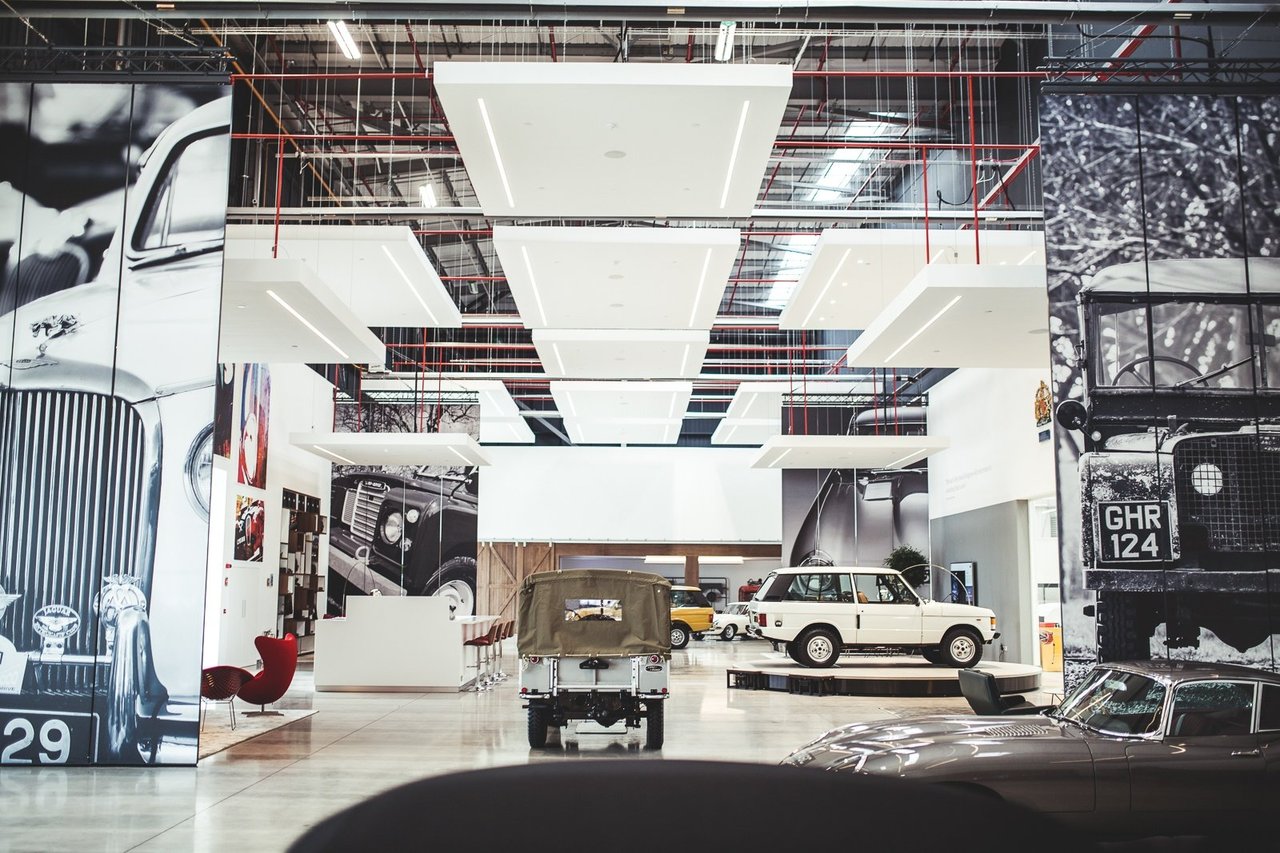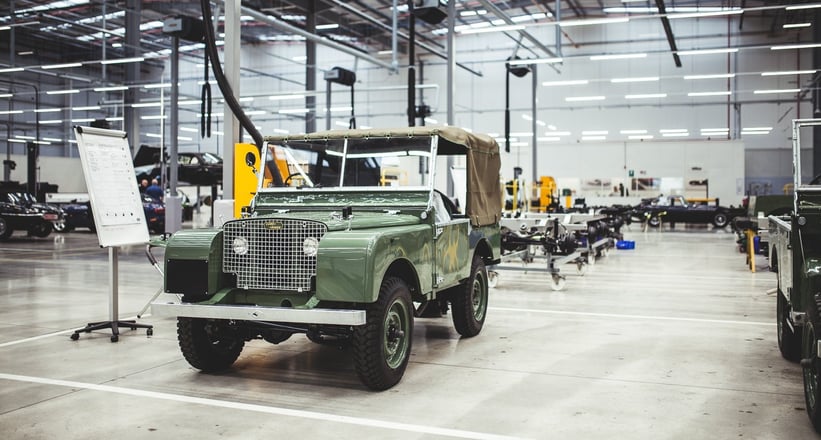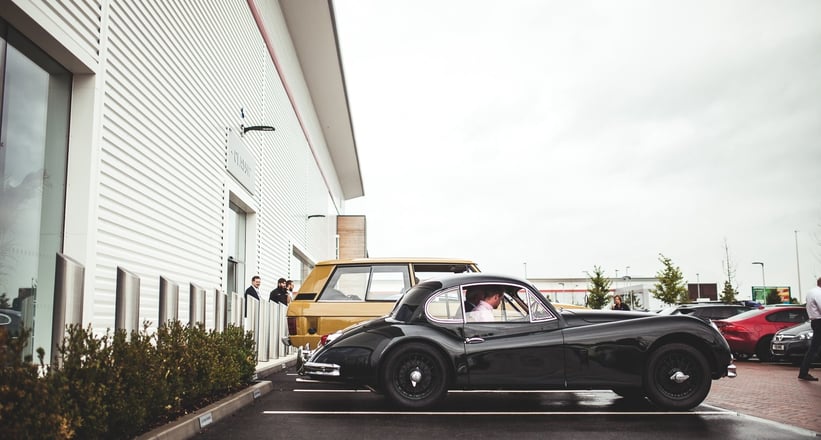 Arriving at the new Jaguar Land Rover Classic Works HQ in Coventry the morning we were due to depart, not even the ominous British weather could dampen our spirits. We were like kids in a sweet shop. With 'new' Jaguar XKSSs being fabricated, XJ220s undergoing routine maintenance, and Land Rover Series 1s being 'reborn' on a production line almost identical to that in Solihull in the 1940s and '50s, we could have spent the entire three days wandering, slack-jawed, around the 150,000-square foot facility. Nevertheless, we were due to take to the road, which meant familiarising ourselves with our first car for the journey — a dark green Jaguar XK140 Coupé restored to concours standard.
Start as you mean to go on...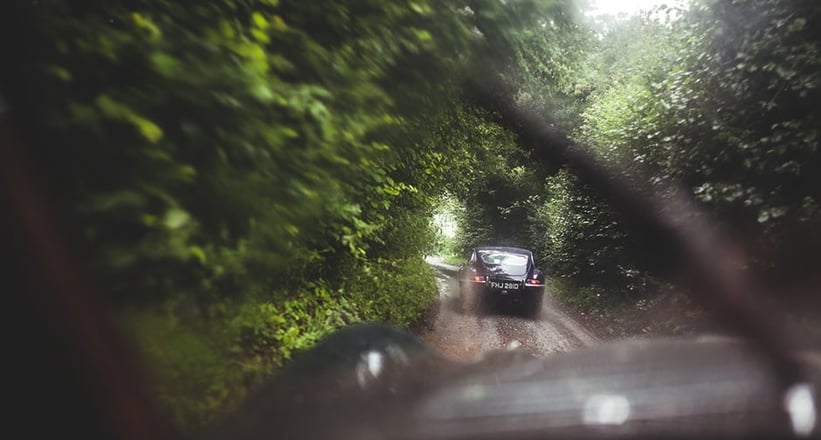 It was clear from the off that the weather gods weren't smiling in our favour. But this was England in the height of the summer, after all — what else did we expect? Immediately, the XK140 felt as tight as a drum, inspiring some much-needed confidence in the frankly abysmal conditions. The non-synchromesh gearbox took some getting used to — you need to slot the lever through the gate with the utmost delicacy, as though you're pulling the blanket back to see if your baby's asleep or not — but once mastered, the car was a breeze to drive. That was until a rather large puddle proved too much for the old girl, prompting an unexpected (and somewhat soggy) pit stop in what can only be described as the middle of nowhere.
The final stretch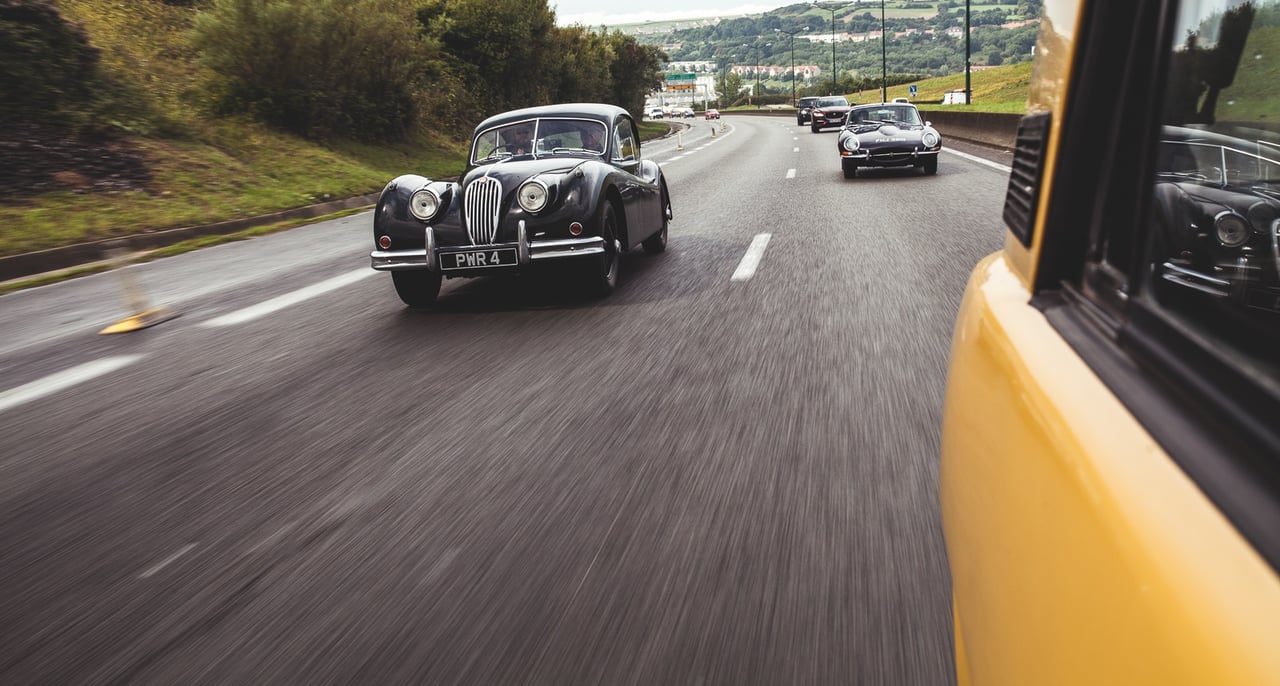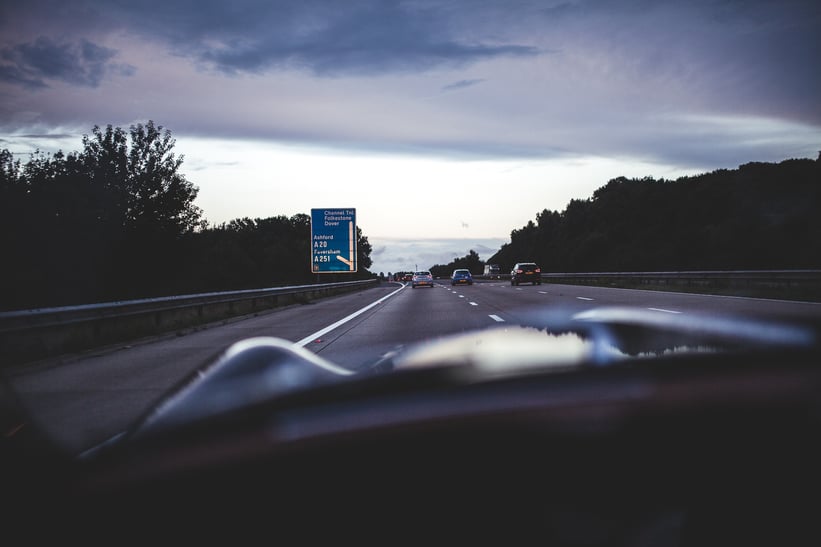 Sadly, the relentless rainfall and an indecisive navigation system meant we couldn't really explore anywhere near the car's limits. That said, as we entered the final 10 miles towards the first hotel in Kent, the clouds mercifully dispersed, the front and rear screens demisted, and we could open the taps just a little, allowing us to sample that gloriously torquey 3.4-litre straight-six. After a day of driving in the worst conditions we could ever recall, requiring every ounce of our concentration, the hotel bar was a sanctuary.
Multi-purpose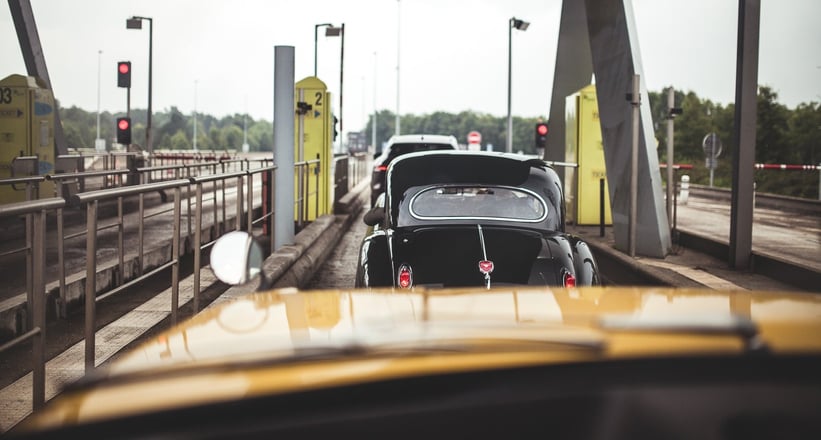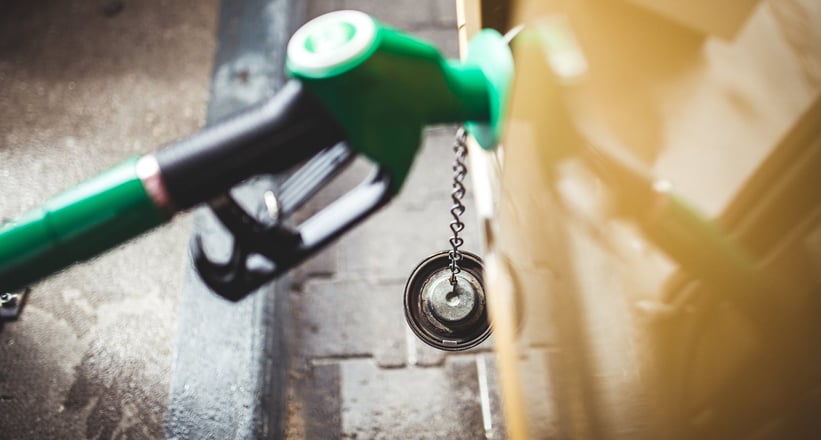 Day two began, as day one had done, in the pouring rain. Our steed for the first leg over to France, though, was a wonderfully original Bahama Gold Range Rover Classic. Having spent its early life in the Antipodes, it escaped the rust that plagued so many early Range Rovers, which was, incidentally, a key factor that contributed towards the introduction of the £135k 'Reborn' model.
What immediately struck us was just how miraculously it blends utilitarian and luxury. It drove with all the agricultural characteristics of a Defender, yet proved miraculously comfortable while crunching motorway mile after mile. What's more, the lounge-like interior proved to be the perfect mobile office while we were crossing the channel — the real world is never too far away…
The best 'till last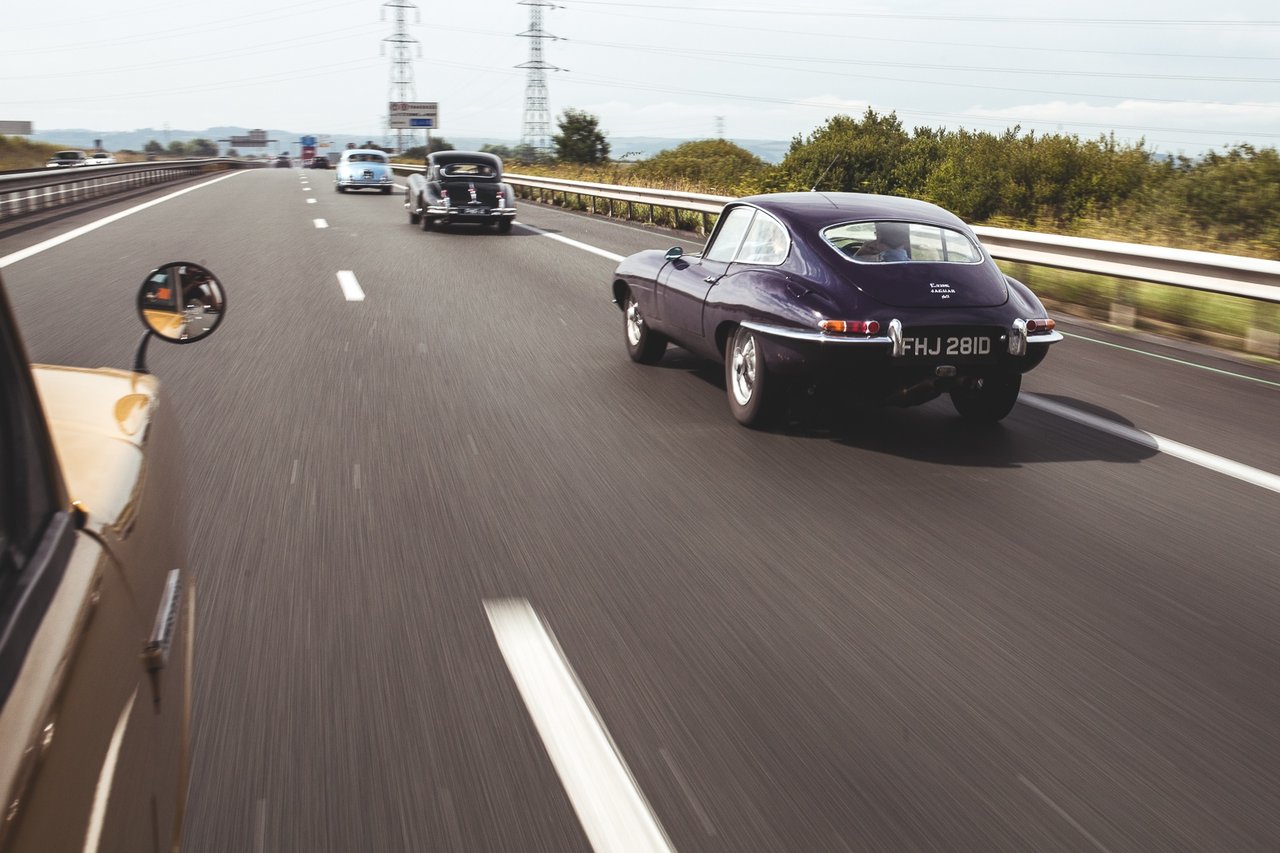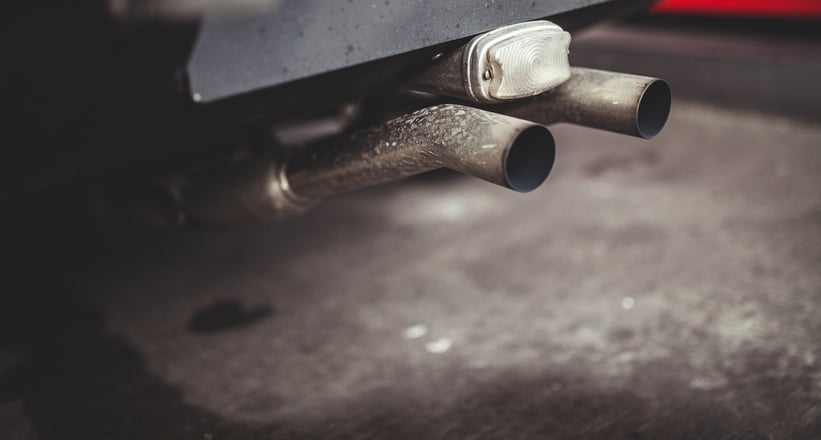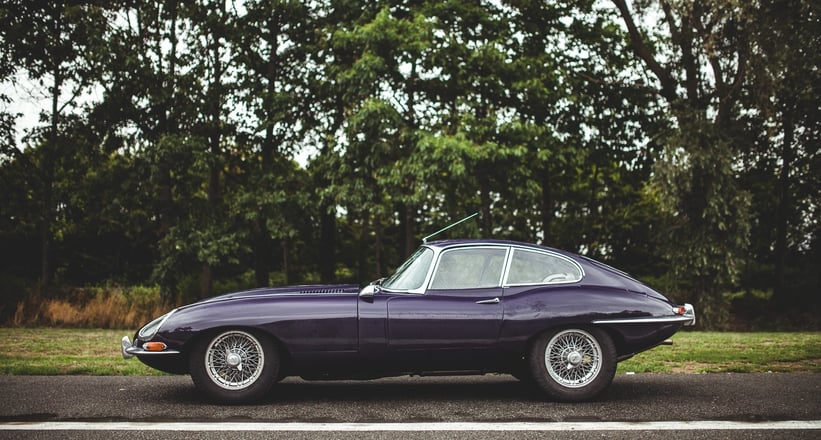 After a fabulous lunch stop at L'Atelier de Marc Meurin in Lens, France, it was time to sample what we'd secretly been waiting for — the possibly unique 'Coombs' Jaguar E-type Series 1, affectionately known as "Purple Haze", thanks to its unusual hue. Until we slunk down into those sumptuous seats and got behind the majestic Moto-Lita steering wheel, the car had been spoken about in hushed whispers — there were mutterings that anyone who'd driven it had fallen in love with it and that we'd never drive a better E-type. And they were right…
Butter wouldn't melt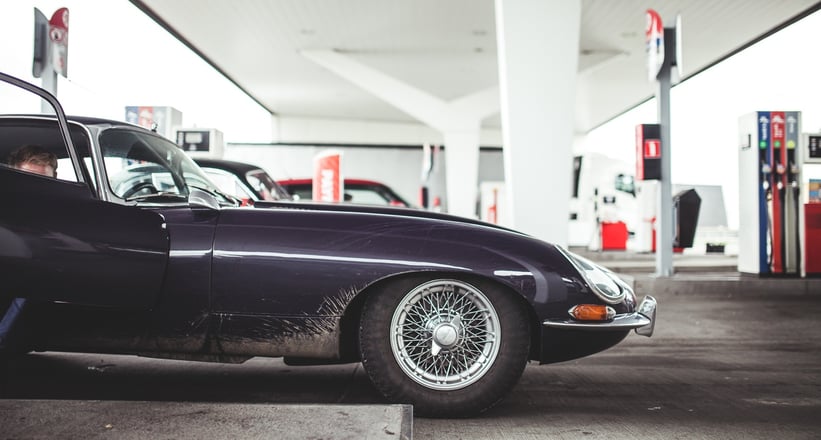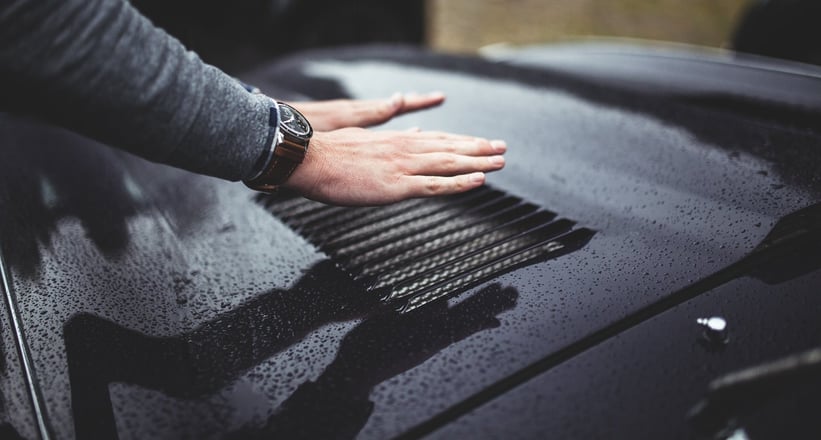 The car was an absolute honey, with its 4.2-litre XK engine proving so much more tractable and grunty than that in the '140, not to mention reducing us to hysterical laughter every it came on cam — the rapturous noise simply ripped through the air. Its 'hotter' cams and tubular exhaust system (thank you John Coombs) caused the car to shake at idle, as though it was alive beneath you, and the sultry body seemed to put a smile on the face of everyone else on the road. If the car wasn't so good to drive, it'd be a crime to sit behind the wheel and not get the chance to ogle it from the outside — it's just gorgeous. Frustratingly, the British weather followed us across to France and into Belgium, reducing progress to a seeming crawl, but it still couldn't spoil a drive that is now seared into our memories.
Spoils of war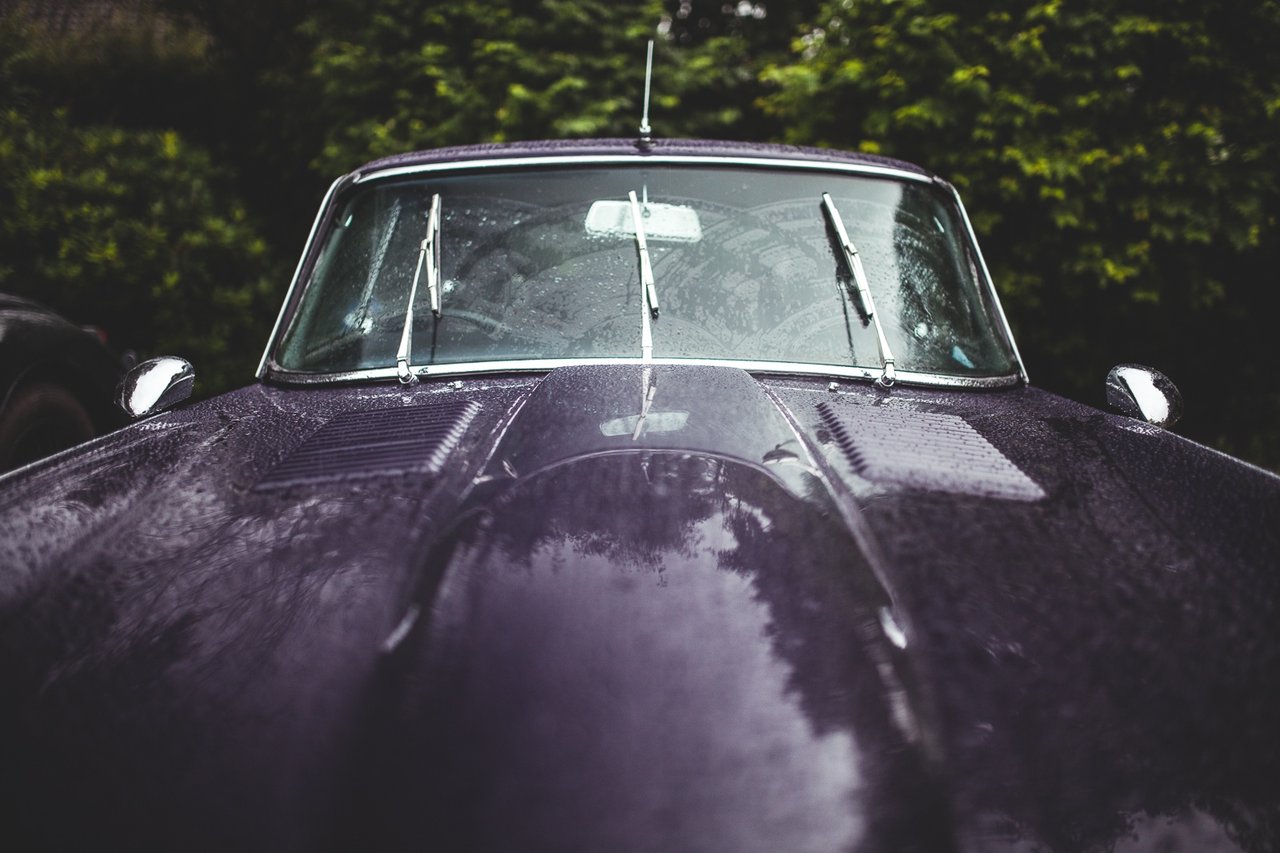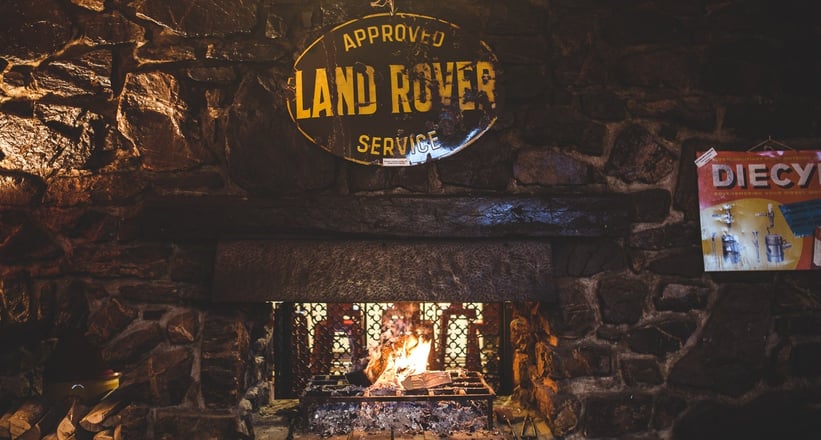 So what if the weather was biblical, we got lost a dozen times, and our convoy was only a convoy for a small portion of the way? As we pulled up to our hotel close to Spa-Francorchamps (a quirky place that blended traditional French character with garish motorsport memorabilia, yet somehow got away with it) in the rain, bonnets steaming after the spirited last leg of the journey, it was painted on the faces of everyone that these cars are special, soul-stirring machines — all the more so for their ability to tackle such arduous conditions with, more or less, no issues. So, we raise our glasses to Jaguar Land Rover Classic for dispelling the age-old myth that old cars can only be enjoyed in the sunshine. We don't think we'd have had half as much fun if the sun had shone…
​Photos: Mathieu Bonnevie for Classic Driver © 2017
You can find a broad selection of classic Jaguars and Land Rovers listed for sale in the Classic Driver Market.