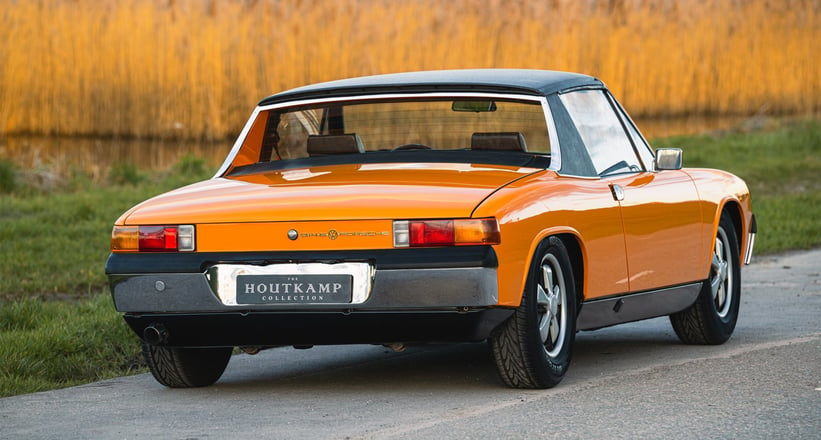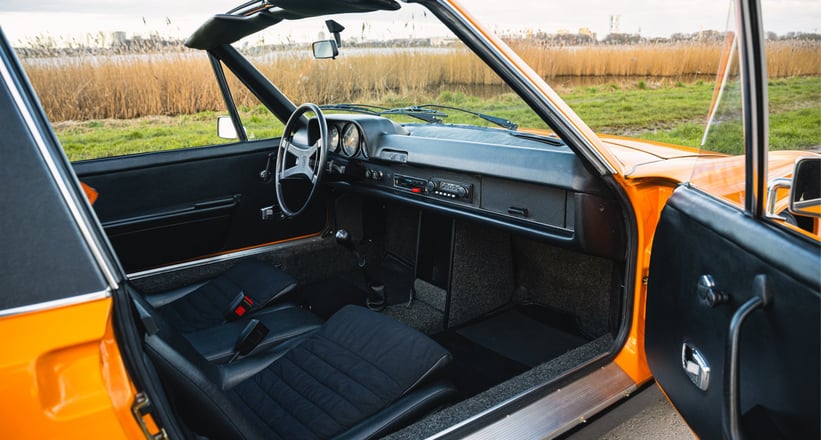 In Vogue
This zesty slice of seventies delight from The Houtkamp Collection is perhaps one of the finest Porsche 914/6s on the market right now and holds a very important piece of history amongst its vast documentation. As the UK press car for the 914's release, this very car has witnessed some of motor racing's elite jump behind the wheel, including Graham Hill and Sir Jackie Stewart.
Finished in punchy Signal Orange, this quirky Porsche-Volkswagen collaboration has really found its feet within the classic car market, gaining a cult following all over the world. On top of the impressive drivers to its name, this example features the classic six-cylinder engine, giving it plenty of bark when you find an open road.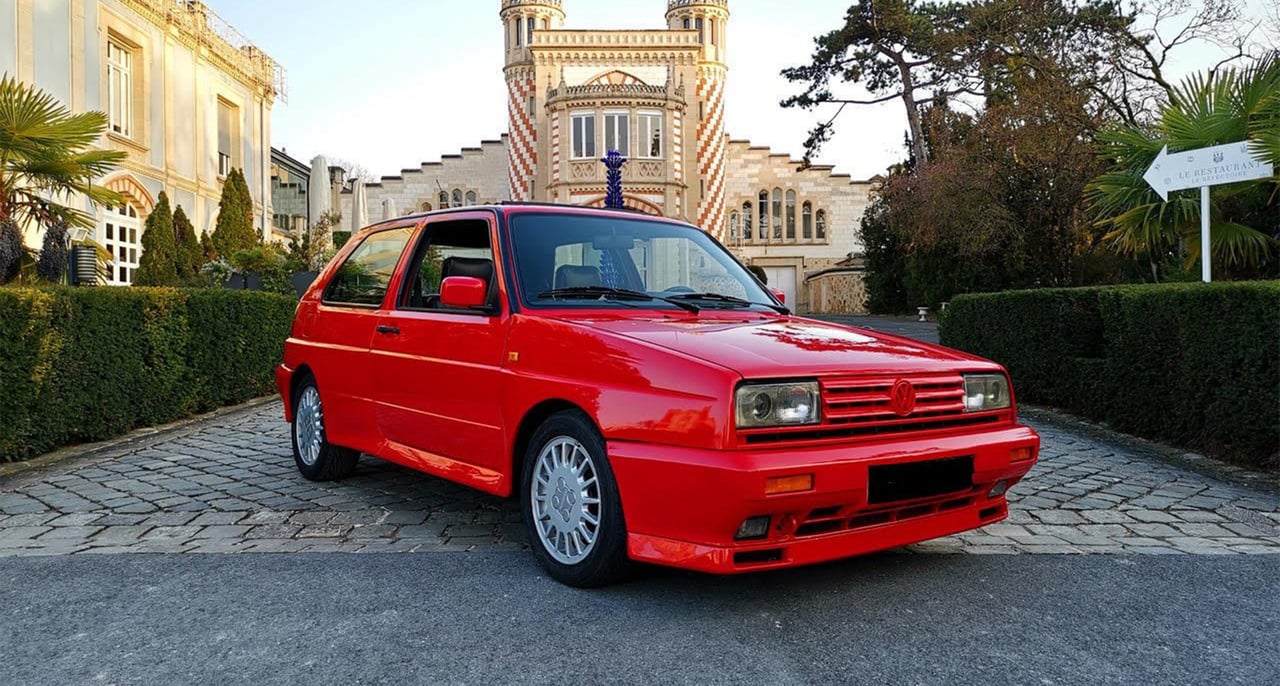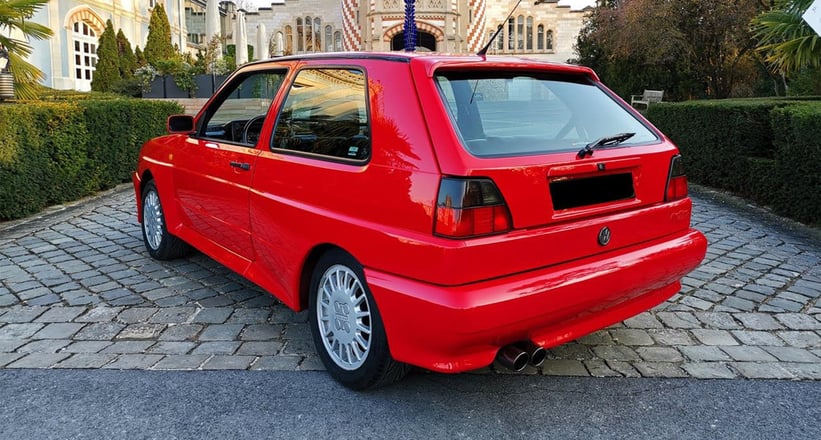 This way up
Cars don't get much boxier than a Mk II Volkswagen Golf. With rather large shoes to fill from the beloved Mk I, the evolution needed to be a seamless one. Thankfully, it was the real deal, and Volkswagen began to experiment with the Golf's chassis and powertrains. One of the rarest and most geometric of them all was the box-flared masterpiece known as the Golf Rallye, like this example from 1991.
Only around 5000 of these homologation specials were built, and this one is hiding a 1.8-litre 8-valve supercharged 4-cylinder underneath the bonnet, making it a bit of a back road bullet. The previous owners of this example certainly had their fun, clocking up 128,250 km from new. We can only imagine the thrills they enjoyed on those journeys!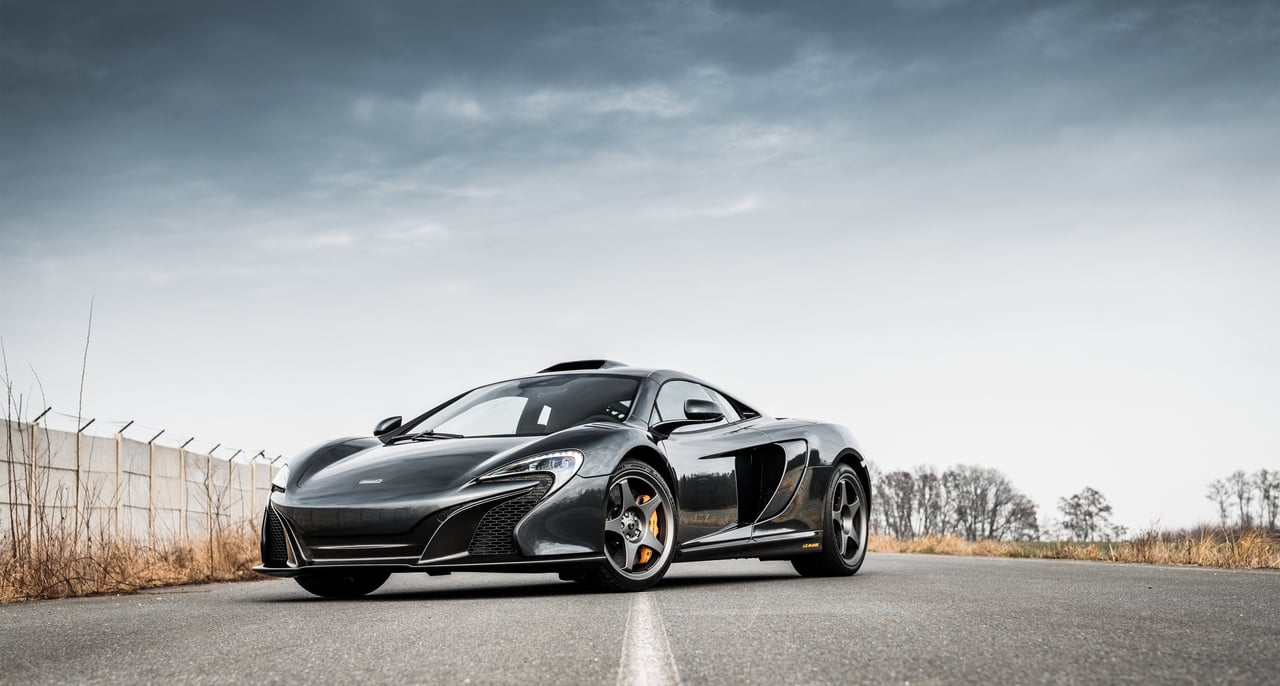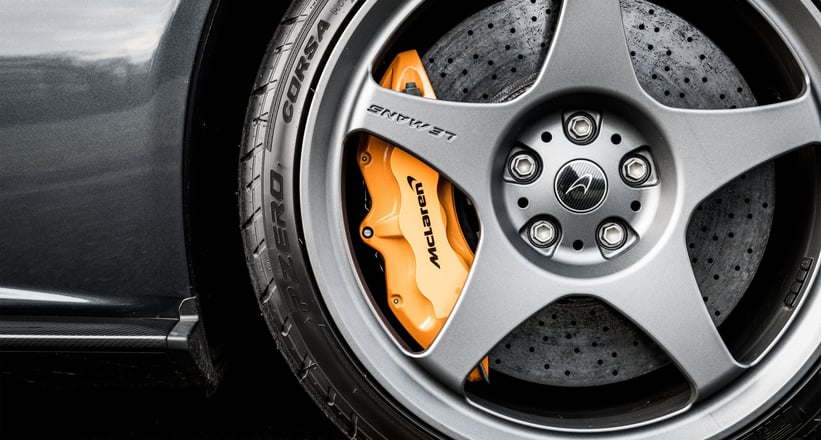 MSO's Masterpiece
Created ahead of the 20th anniversary of McLaren's glorious victory at the 24 Hours of Le Mans in 1995, the 650S Le Mans has the looks, the power, and the rarity that most long for in a supercar.
Finished in the aptly named Sarthe Grey, the McLaren Special Operations division have treated this 650S to a wealth of unique extras, including carbon fibre trim pieces, as well as orange-painted brake callipers that sit behind the stunning Le Mans Edition lightweight five-spoke wheels, designed to resemble the rolling stock of the #59 F1 GTR that claimed victory back in 1995. If a one of 50 McLaren is something your collection needs, this is the one to go for!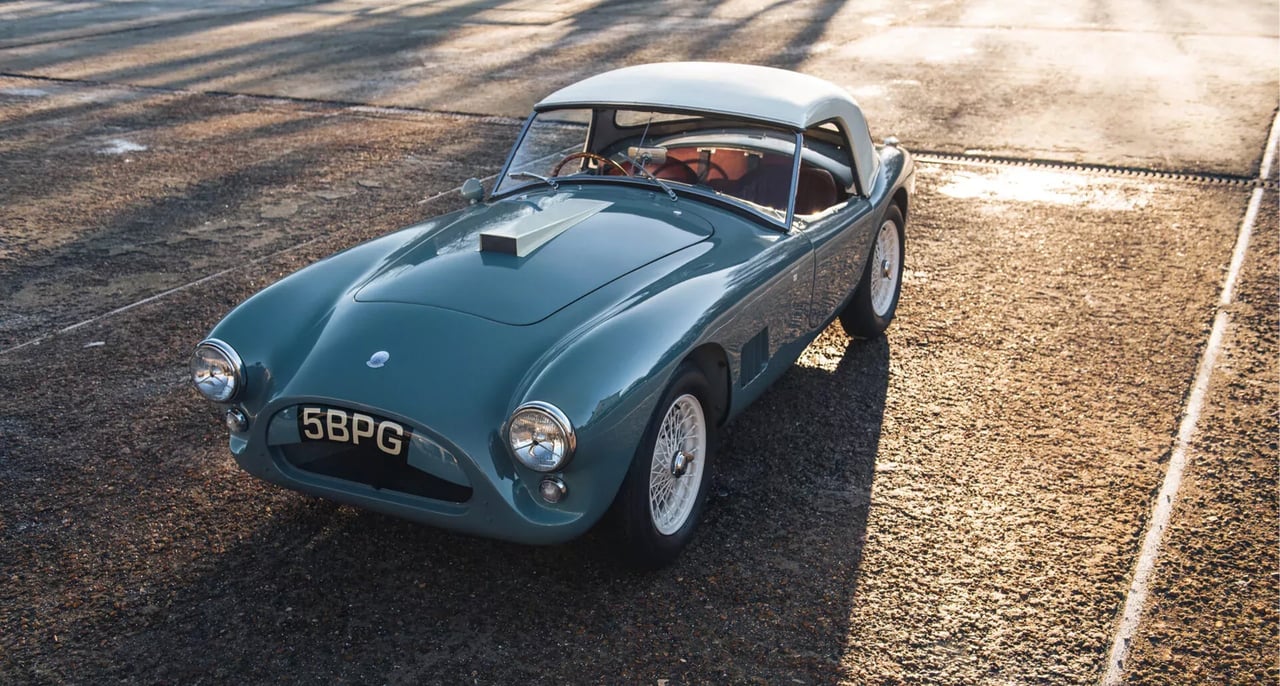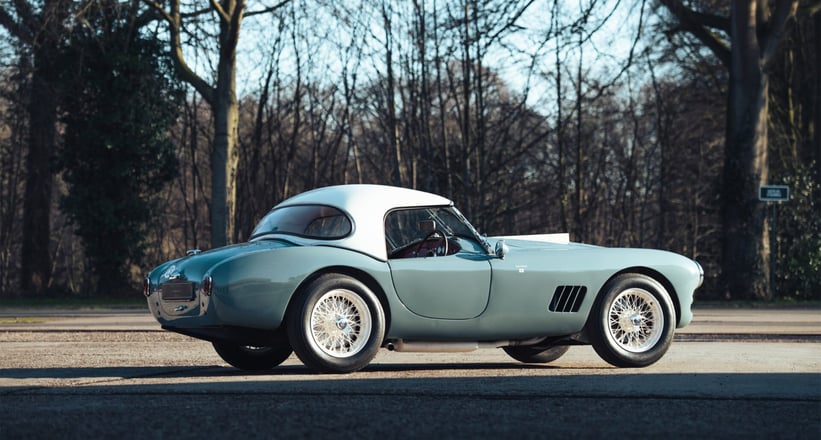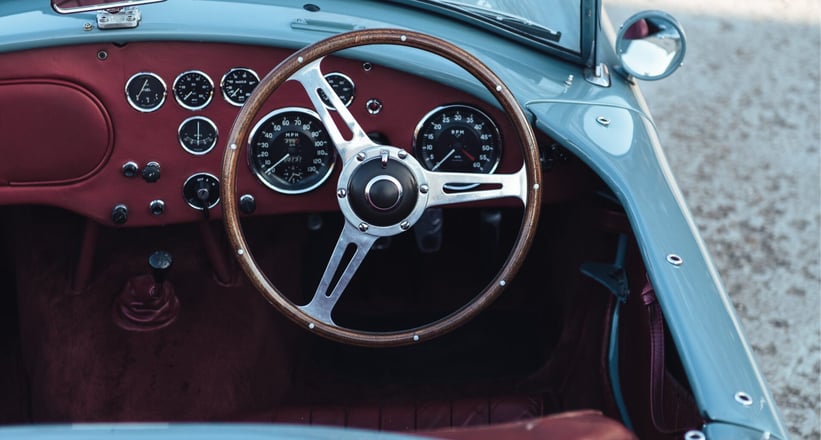 'The fastest AC Ace in the UK'
There are few things we love more than period-raced classics, and this pastel delight is a true veteran of the British motorsport scene. If its engine could talk, it would boast for hours about the staggering 110 documented races across Goodwood, Brands Hatch, Silverstone and many more like they were simply a crisp Sunday morning cruise.
This fine example available from Rock 'n' Roll Classics is a real gem, being one of only two ever made in Light Dynasty Blue, a colour that compliments the AC Bristol's lines to a tee. This car really is a rare find, showcasing the best of both worlds as both a very original car with an exceptional history, but also a perfect driver's car that will make mouths drop open at every rally, race, or weekend drive!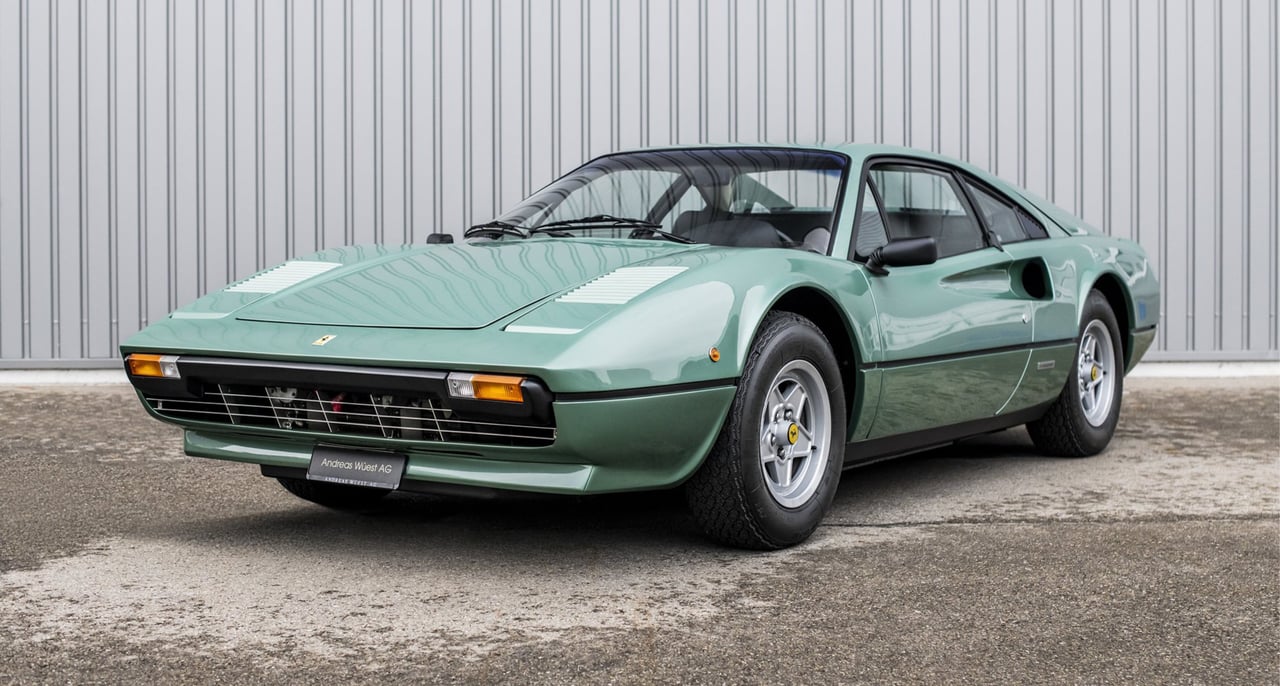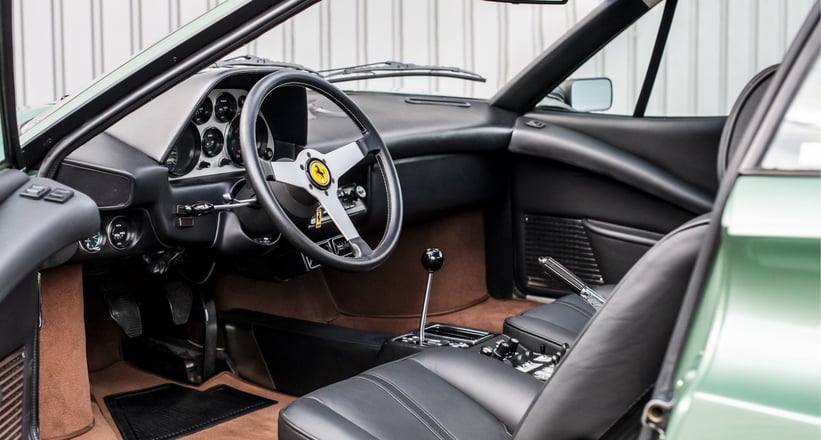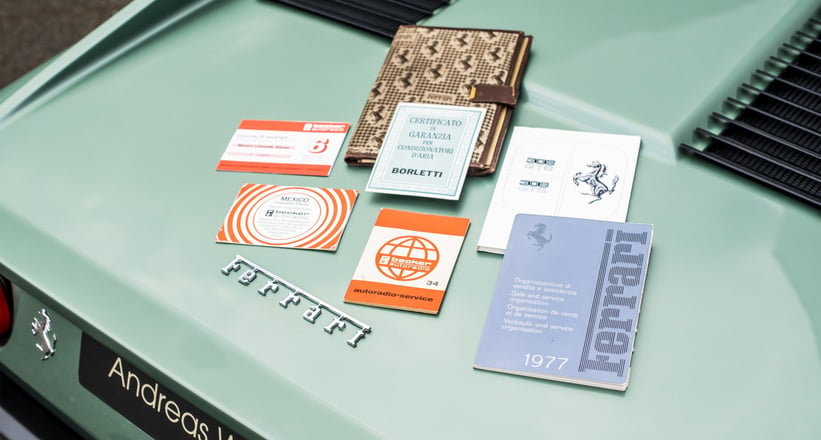 A Masterpiece in Verde Medio
We may be a little biased towards green cars, having a certified Verde fanatic here in the form of Green Over Tan, but it's hard to disagree that Ferraris such as this 308 GTB Vetroresina look utterly glorious in a shade of Emerald.
Available at the ever-impressive Andreas Wüest, this 1977 example finished in Verde Medio is a must for any vibrant Ferrari collector, offering fantastic value for money against other Ferrari models from this era. This example has been lovingly restored and features a wealth of history, a testament to the love and enjoyment its previous owners have had in it. Prancing horse perfection? It's certainly not far from it.