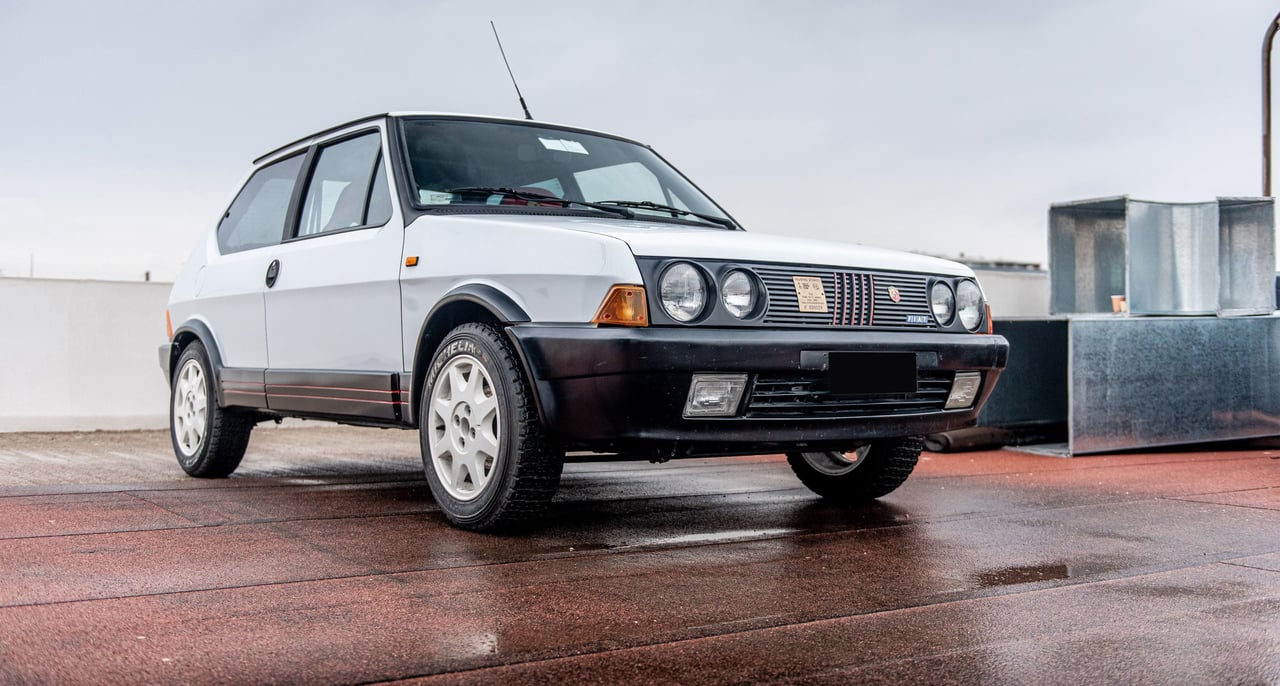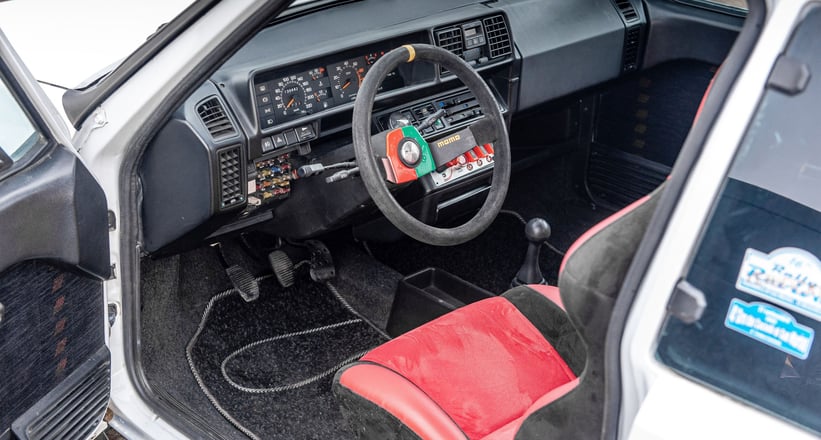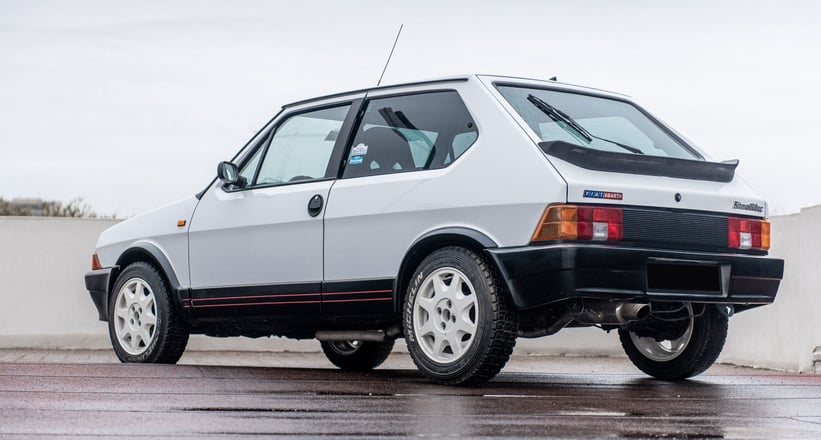 Racy Ritmo
If you've always felt the Mk1 Golf GTI was a bit too much of an obvious choice for a classic hot hatch, we've discovered perhaps the ultimate conversation starter and redline-runner. Fiat brought the fight to their fellow European rivals with the Abarth-badged 130 TC in 1983, a highly anticipated and well thought out hatchback that certainly had a sting in its tail, thanks to its 2.0-litre twin-cam engine. The 130 in its name was adopted from its horsepower and was mated to a 5-speed gearbox, this, along with a balanced chassis, Fiat impressed the critics straight from the off with the Ritmo.
This example, set to go under the hammer at the upcoming Artcurial sale has been prepped to Group 1 specification for regularity rallies, including the Monte-Carlo Historique. Equipped with period Abarth bucket seats, a Momo steering wheel and GR1 Abarth wheels to complete the look, this is one hot hatch we'd absolutely love to tackle some twisty passes in!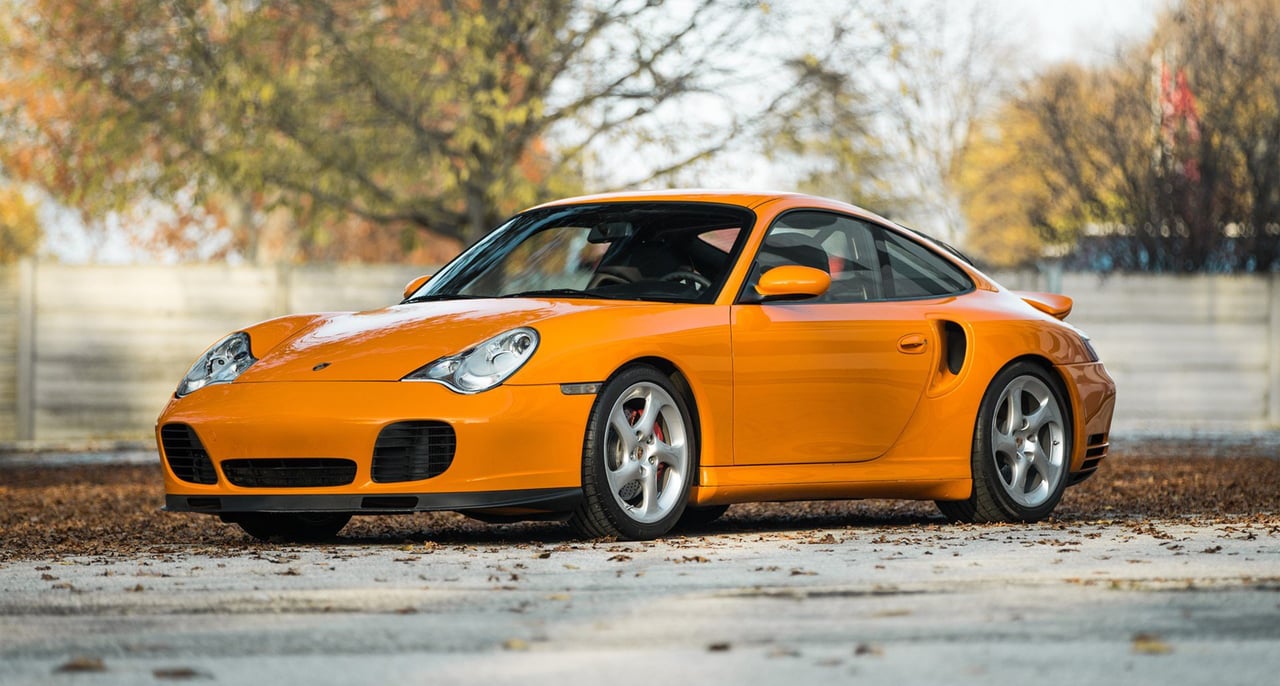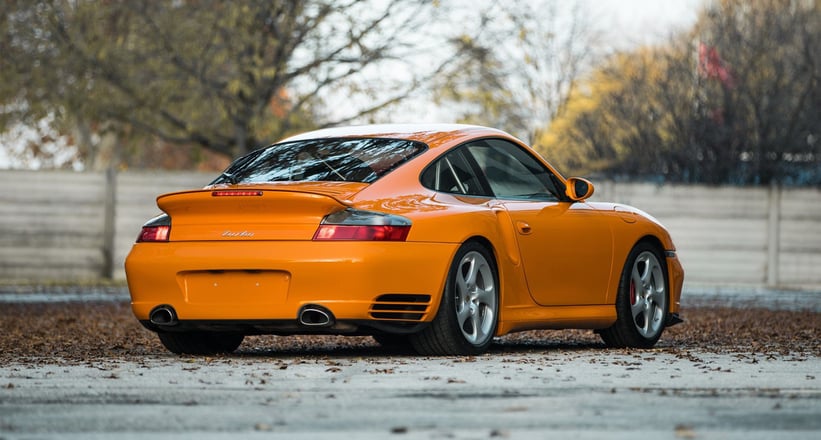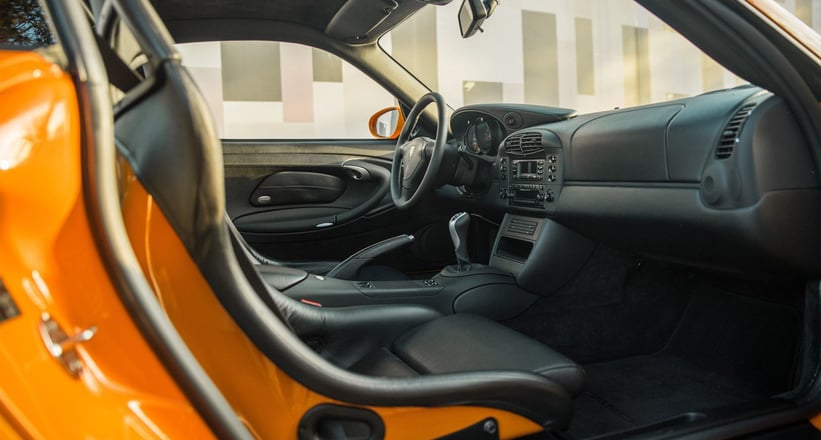 The turbo-charged unicorn
Stuttgart's finest sports cars have a long history with the vibrant shade of orange. Often found littered with period Jägermeister stickers and battle scars, it's rare to find a road-going Porsche finished in orange, and we are certain you won't come across one like this 996 Turbo. Ordered new in 2000 for former Porsche AG Works driver, and multiple endurance race entrant Paul-Ernst Strähle, this example heading to RM Sotheby's Paris sale boasts a plethora of unique options rarely seen on Porsche's Turbo variant, including factory-fitted bucket seats with the rear seats removed, and a roll cage should some track-time become too tempting!
When it was unveiled back in September of 1999, Porsche's all-new 996 Turbo was a pioneering piece of design and performance. It featured an all-wheel drive system and a water-cooled 420 horsepower engine, derived from the monstrous 911 GT1 race car. The striking shade, known as Gelb Orange, is one similar to the 914/6 GT that Strähle had once raced, and suits the simplistic contours of the 996 perfectly. If you're looking for a wonderfully unique and usable future classic, look no further!
"More than you can afford pal, Supra"
When everybody's favourite street racer Dom Toretto and his double-crossing partner Brian O'Connor dropped into neutral and pulled up alongside a sleek blacked out Ferrari 355, little did viewers know that the bargain of the two in 2023 would be the prancing horse.
Like almost all JDM cars from the early 2000s, prices have well and truly spooled into another dimension, and it seems 2023 is likely to follow suit. This Astral Black example features the all-important six-speed manual gearbox and without the awkward targa-top roof. It is believed this is the only example finished in this shade and is one of only 12 specified without the rear spoiler. As modern-day sports cars become littered with hyper-intelligent assists and driving modes, cars such as this 1995 Supra portray an entirely different form of driving enjoyment, allowing the driver to feel fully engaged and at one with this turbo'd beast! Why not stick a bid on it as it goes under the hammer at The Amelia Auction with Broad Arrow Group.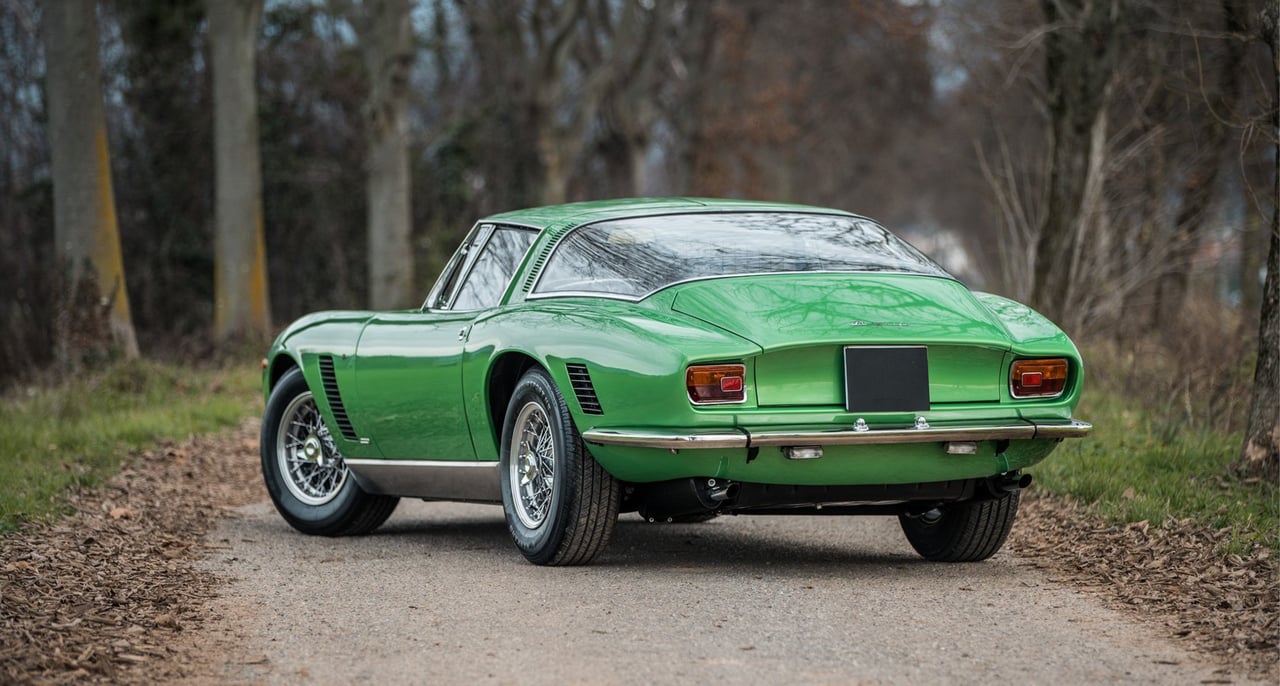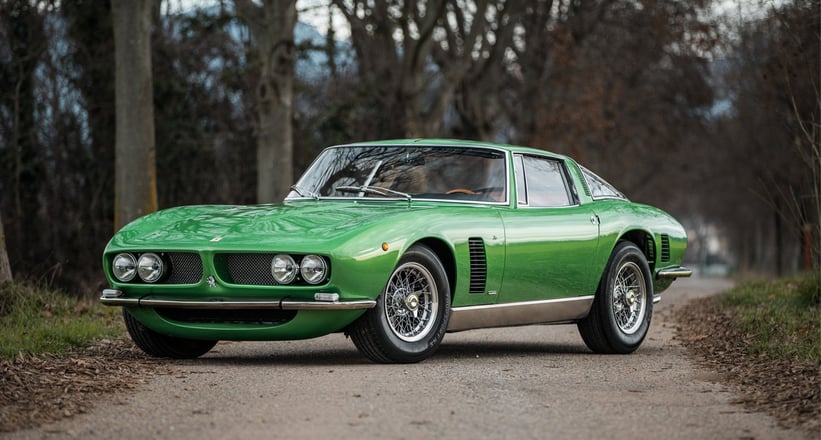 A fine dime from 1969
There are few better combinations than American horsepower with Italian styling, and the Rivolta family, alongside Giotto Bizzarrini and Bertone had the vision to create an icon, the Iso Grifo. Equipped with a thunderous Chevy V8 engine delivering 350 horsepower, the Grifo was a car built for effortless cruise as well as a spirited drive when desired.
This vibrant metallic green Grifo available at TDA di Daniele Turrisi is actually hiding something rather unique in its roof line, as this is one of just 13 examples that were customised by Milan-based coachbuilder Pavesi, and featured a targa roof, allowing you to soak in the sun whilst hearing that V8 roar. If owning a slice of 1960s heritage is on your agenda for 2023, the Iso Grifo is an ideal choice, and one that is certain to turn some heads!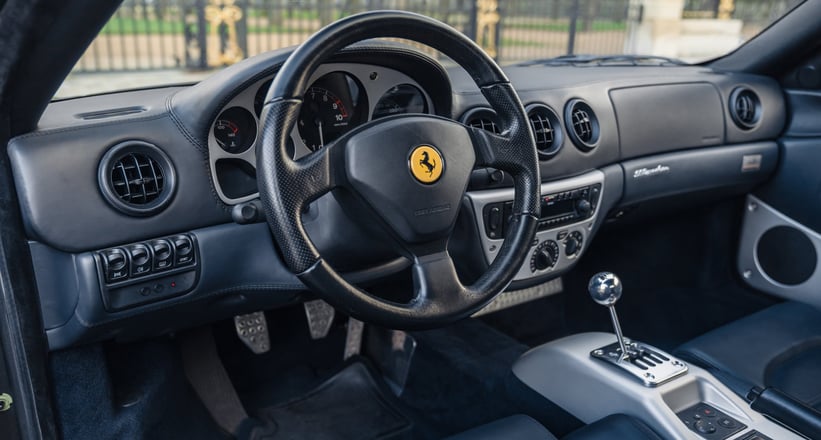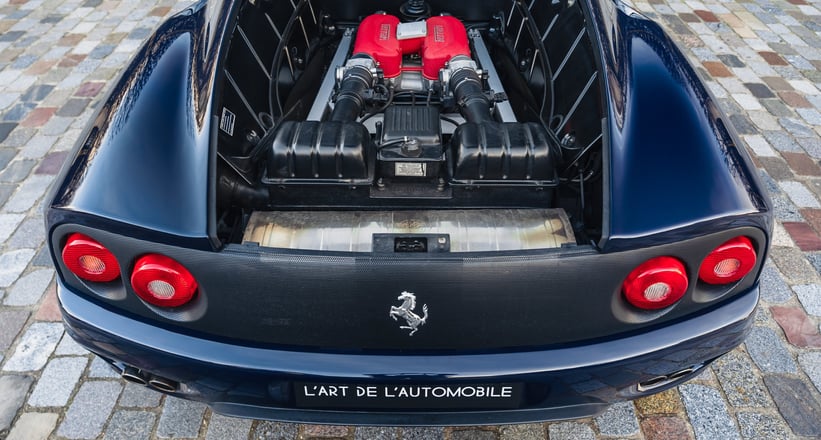 Pozzi Blu Perfection
Our Editor in Chief damn nearly fell off his office chair when we discovered this one, perhaps the most tastefully spec'd early 2000s Ferrari ever. Can we all agree that the 360 Modena has aged perfectly? Now that's out of the way, let's take a closer look at this beauty in Blu.
Available via the always-impressive L'Art de L'Automobile, this 2003 Ferrari 360 Modena flaunts one of the very best shades in Maranello's vast offering, Blu Pozzi. A shade steeped in heritage, and one that we think suits the 360's design perfectly. Step inside and you're greeted to more blue goodness, with the cabin space boasting rich leather and the vital six-speed manual gearbox. As Ferrari continues to push the limits of speed, agility and presence, models such as this can sometimes be overlooked, but when finished in specifications such as this one, it's hard to look away!