The continuation of an icon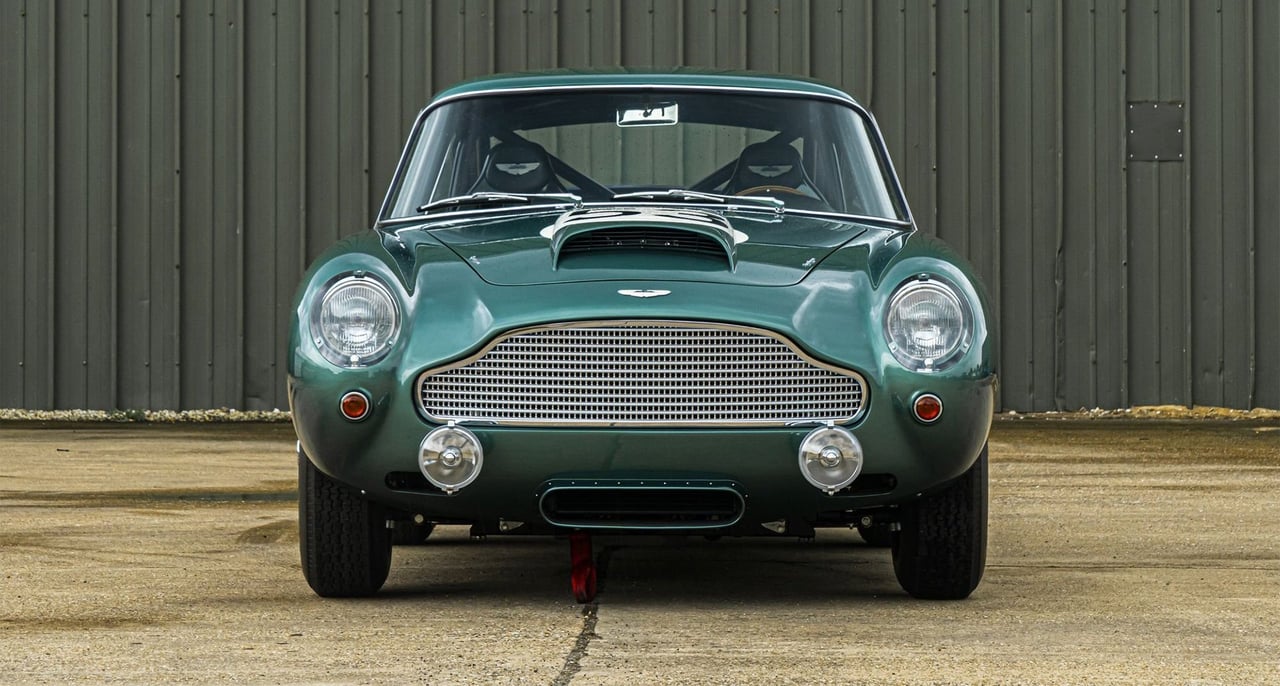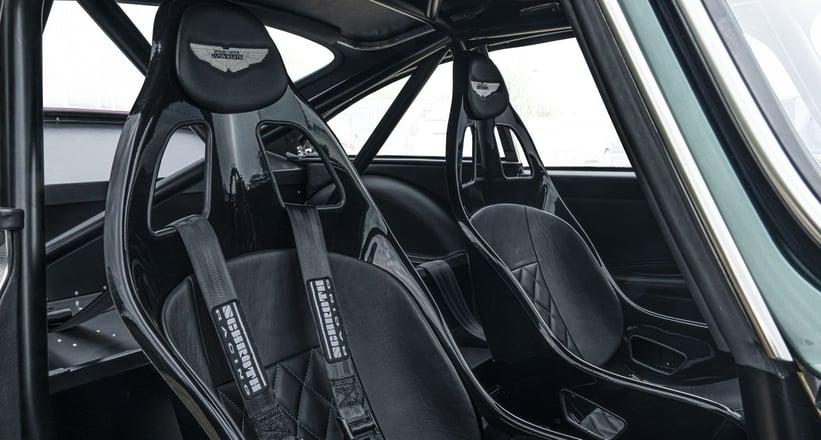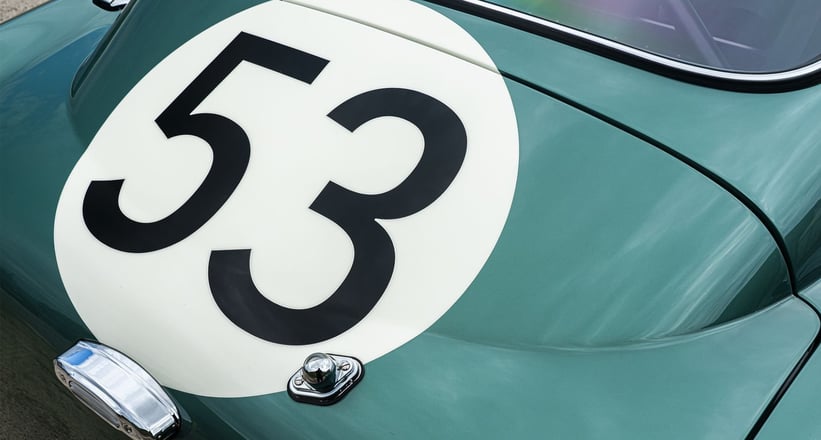 There are few cars quite as beautiful yet tactile as the Aston Martin DB4 GT. First launched way back in September of 1959, its potential for sports car racing was immediately evident, thanks to months of testing prior to its launch. For a car that is often seen dotted around various Concours d'Elegance events as well as a racetrack or two, the DB4 GT certainly left its mark wherever it went, most notably at Silverstone with Sir Stirling Moss behind the wheel. Just seven months after its initial launch, Moss would claim the lap record around the famously unforgiving British circuit in May of 1959. Ever since that moment, the DB4 GT has remained one of Aston Martin's jewels in an incredibly impressive lineage.

However, in 2016 Aston Martin surprised the motoring world by announcing they would be continuing production of the DB4 GT, some 57 years after the originals rolled off the factory floor. This stunning example flaunts chassis number #0209, aptly following on from the serial number of the last original DB4 GT (#0202R) and is finished in a glorious shade of green. If a track-only, incredibly collectable Aston Martin that both retains and celebrates its racing history is something that's missing from your collection, we suggest you add this DB4 GT to it right away!

From Brooklands with Love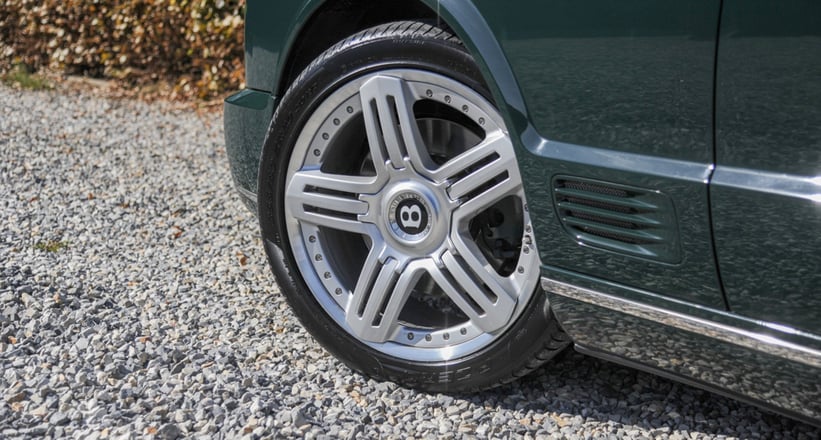 Let's make a bold statement, we think that this 2009 Bentley Brooklands is the brand's coolest model of the 21st century. Barnato Green has never suited a vehicle quite so well, with its long, sweeping body lines showcasing its two-door configuration perfectly. The design is sophisticated, just as a Bentley should be, but somehow still possesses that brutish power and authority you would expect from one of Crewe's finest.
Its delightful exterior is complemented by the interior, finished in Saffron leather throughout. Whilst the way it looks is enough to make us weak at the knees, it's the 6 ¾ litre V12 under the bonnet that will impress the most, producing a mind-melting 1050 Nm of torque!
Prancing Perfection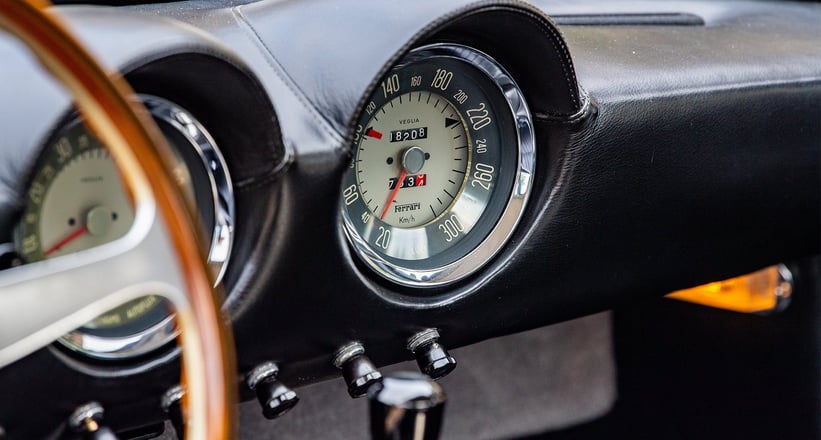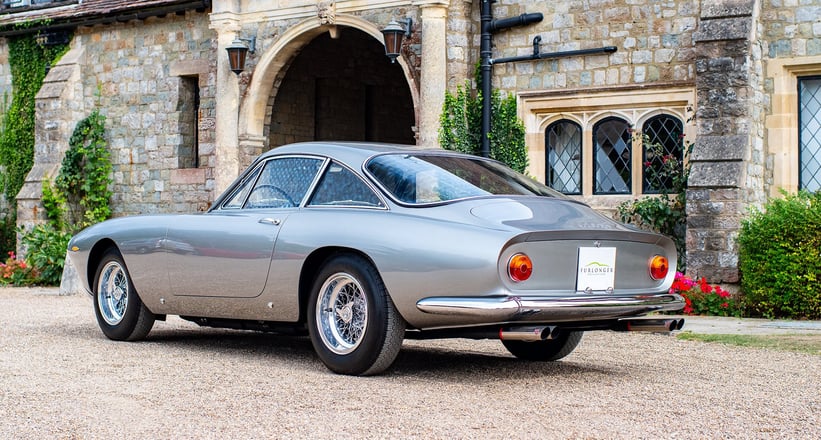 A car that needs no introduction. Much like the DB4 GT, this Ferrari 250 GT Lusso is a slice of 1960s heaven on wheels, perfectly suited to the winding twisties of the Alps or any of the world's iconic race circuits. This example oozes style and sophistication, finished in Grigio Argento over Nero leather with Grigio carpets, showcasing those lovely flowing lines. The stunning Pininfarina-designed body encloses the most luxurious of cabins; an area drenched in leather and wood to create the perfect atmosphere for cross-continental travel.
Many regard the 250 Lusso as Ferrari's finest creation, and this example certainly makes a great case for that statement!
All aboard the party bus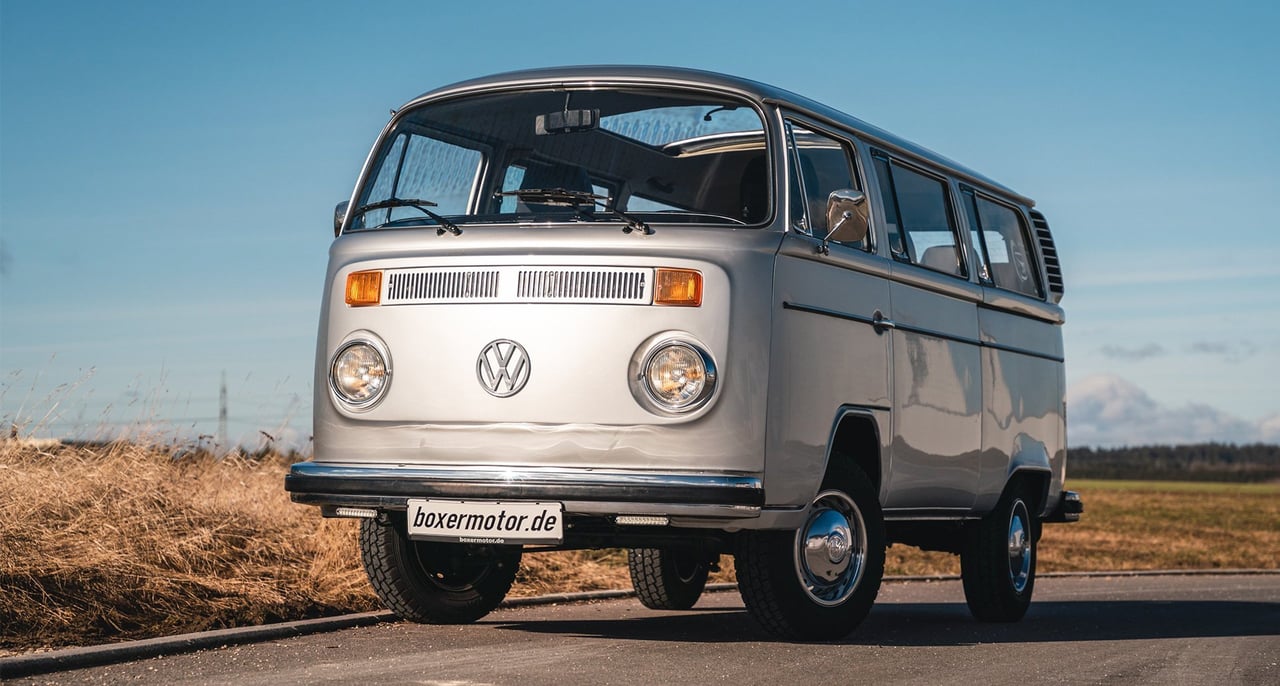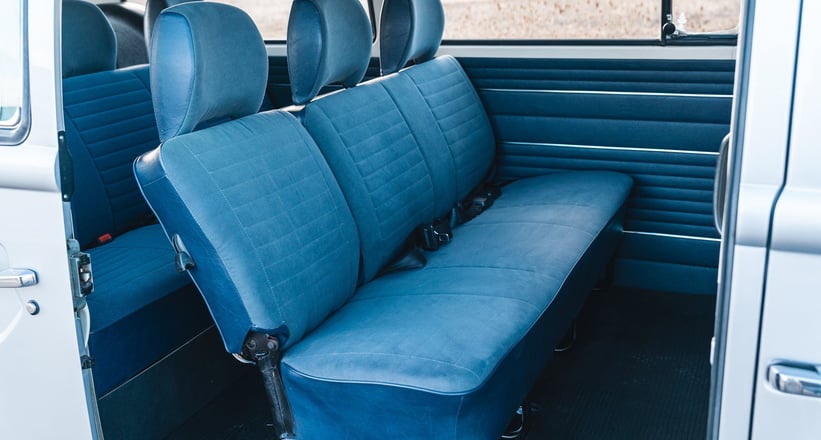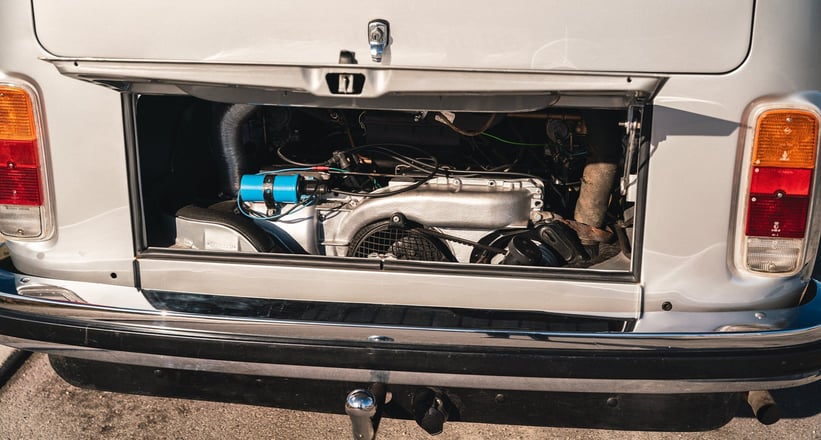 If the changing of the seasons has you yearning for those long summer days, we have found the perfect way to keep the summer going all year round. This 1979 Volkswagen T2 is in fact a very rare example of the immensely popular bus, being one of the final 'Silverfish' editions. One of just 1,600 created as send-off to the love-bus era, this example is in fantastic condition throughout.
What's more, with a price tag of EUR 39,900, it is fairly affordable compared to the modern-day variants of the Volkswagen Transporter. Needless to say, it certainly has the charm!
Lusting over a Lexus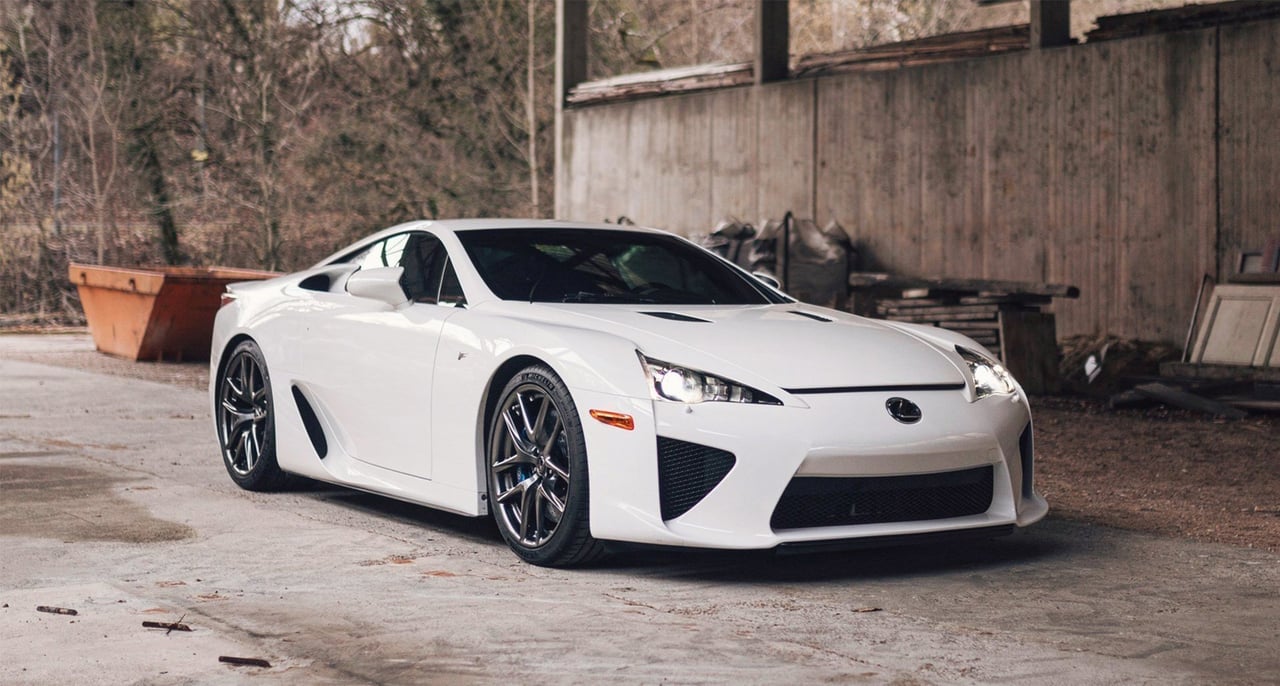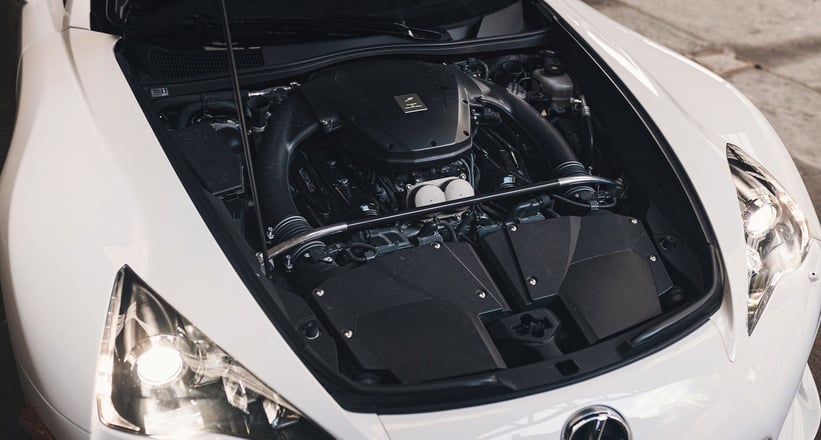 Akio Toyoda, CEO of Toyota, is responsible for a truly incredible amount of fantastic road cars. Under his leadership, Toyota made cars for the masses that were both reliable and enjoyable. But what happens when the CEO wants to try his hand at a supercar?
With brands like Ferrari, Lamborghini, and Porsche in their sights, Lexus painstakingly developed the LFA over several years, finally revealing it at the 2009 Tokyo Motor Show. It became immediately clear that the Japanese marque had produced something truly remarkable.
As many will know, its party piece is the 552 horsepower 4.8-litre V10 engine that was co-developed with Yamaha and built in the same facility that manufactured Toyota Racing's Formula 1 V10 powertrain. To this day, there has yet to be a car that rivals the LFA in many aspects, most notably its throttle response, where it can rev from idle to 9,000 rpm in just six-tenths of a second! This 2011 example is a real rarity, finished in Whitest White with a fantastic blue leather interior, and is number 211 of the 436 models ever produced.