Plexi perfection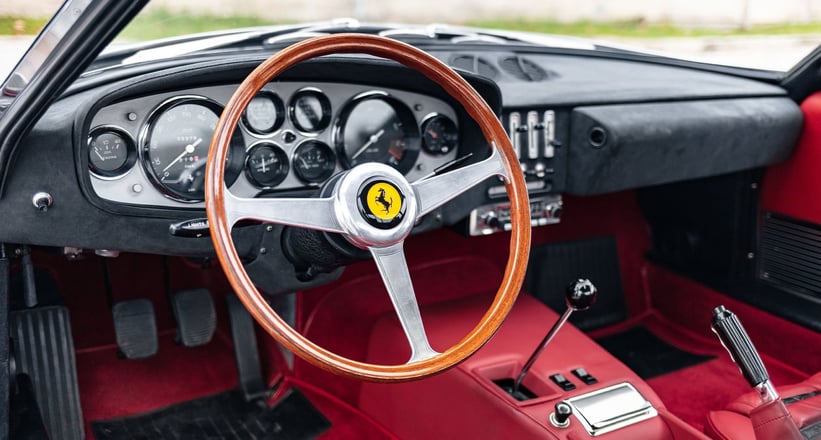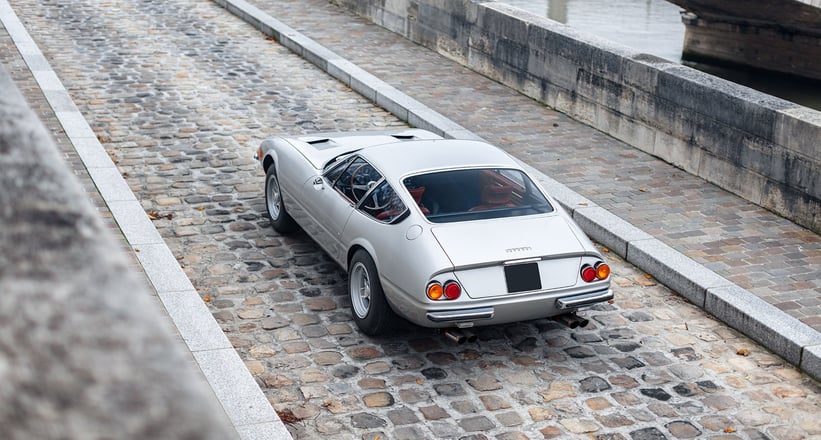 The Ferrari Daytona has an unquestionably timeless design, with the type of simple lines that have almost entirely been lost in today's automotive landscape. This 1970 Ferrari Daytona is about as perfect as they come, presented in its original shade of Argento Auteuil with Rosso leather — and the hyper-desirable plexiglass headlight covers, with those vertical pinstripes reminiscent of a fine Italian suit. This is a true, old-school berlinetta from Ferrari, the type that the brand founded their identity on. With a gorgeous V12 hiding under that long bonnet, and a comfortable leather-bound interior, it's hard to think of a better way to cross a continent.
One sexy silhouette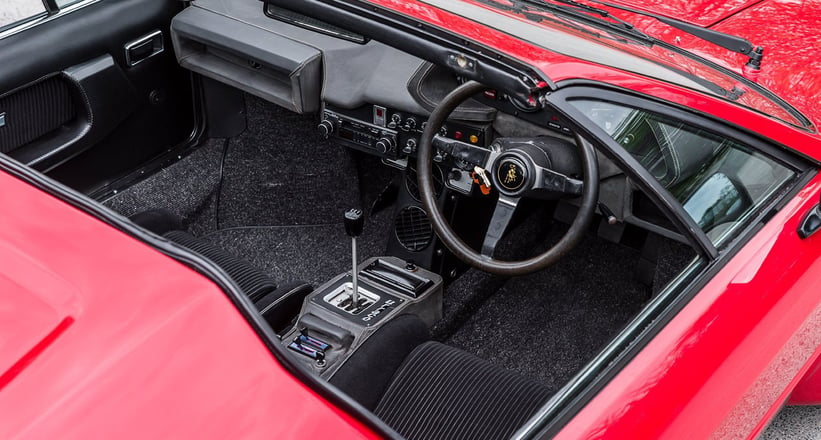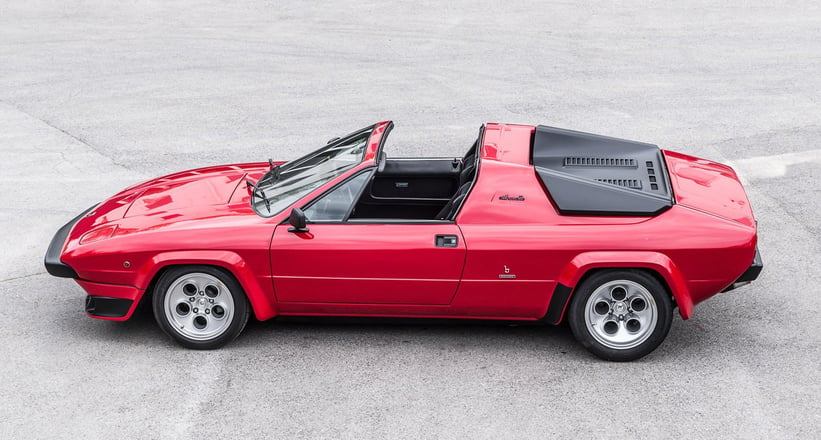 It may have never achieved the name recognition of the Countach, but that doesn't detract from how fabulous this 1976 Lamborghini Silhouette looks today. Powered by a mid-mounted all-aluminium alloy V8, the Silhouette's targa body helped win favour in the US market and ultimately kept Lamborghini from going under until Chrysler bought the company in 1987. In addition to the lovely body, the Campagnolo wheels certainly draw the eye, with more dish than a three Michelin-star restaurant at the rear. This example has covered a scant 30,999 miles and is simply begging to be taken on a summer road trip in 2022.
Instant alfaholic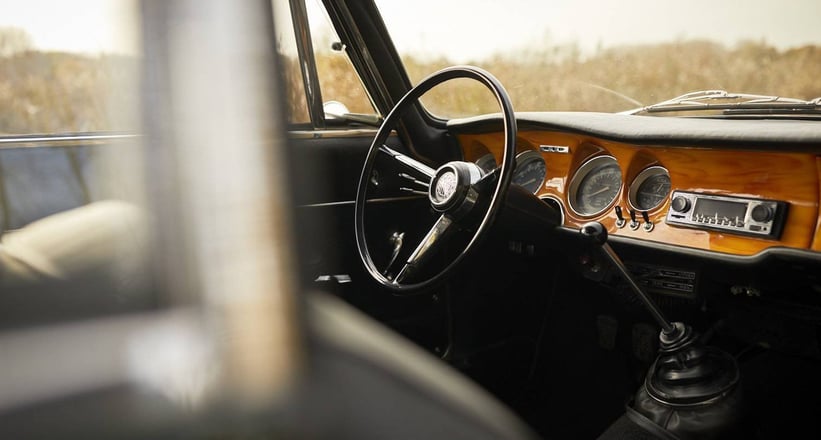 The automotive world's obsession with Alfa Romeo can be hard to understand at times — if you lack the ability to see or hear, that is. This 1967 Alfa Romeo GT Junior is the perfect example of why we love the Italian marque. With a design penned by Giugiaro at Bertone and a delightful 1600cc four cylinder engine emitting a borderline pornographic noise - it's hard not to fall in love. This Verde Inglese 'step-nose' might not be the most original example out there, but it's excellent condition and driver-focused upgrades are sure to make it that bit sweeter to drive. If you're looking for a love affair in 2022, this is the car for you.
Over land, open top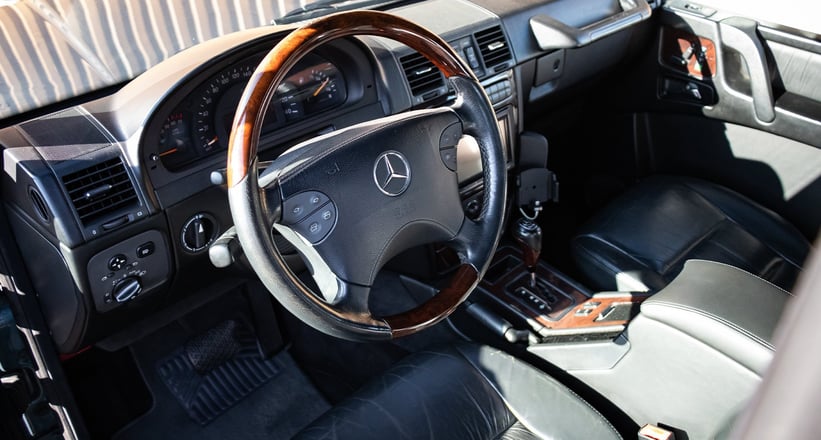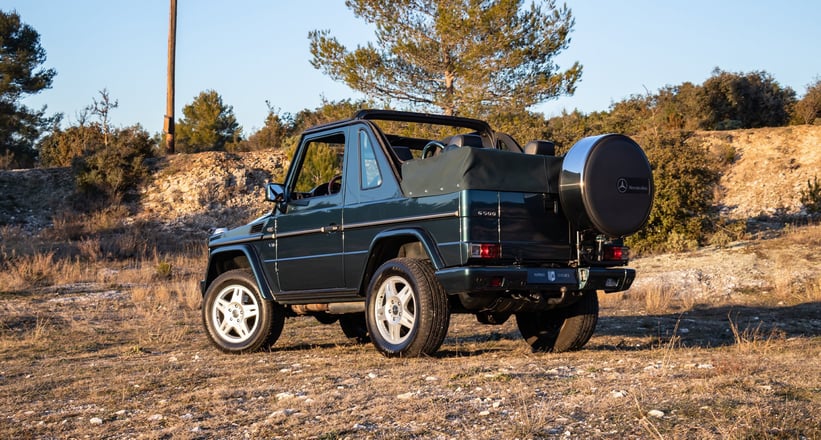 There have been countless variants of Mercedes' legendary off-roader, with the noble G-Class growing an extra pair of wheels, gaining a sky scraper's worth of ride height, and swallowing the biggest engines AMG could throw at it. One of our favourites, however, isn't the crazy 6X6, but rather the drop top variant, like this 2002 Mercedes-Benz G500 Cabriolet. While the fabric roof may look a bit goofy, we think that only adds to the charm of this quirky off-roader - and it's road trip appeal. Finished in a rare and stunning shade of Circon Green, this G's first owner clearly wasn't shy of the spec sheet - sprucing this G500 up with both Designo leather and walnut trim. This may not be the lowest mileage G-Class on the market, but that should only encourage the next owner to use and enjoy it as much as it has been in the past.
Low polygon count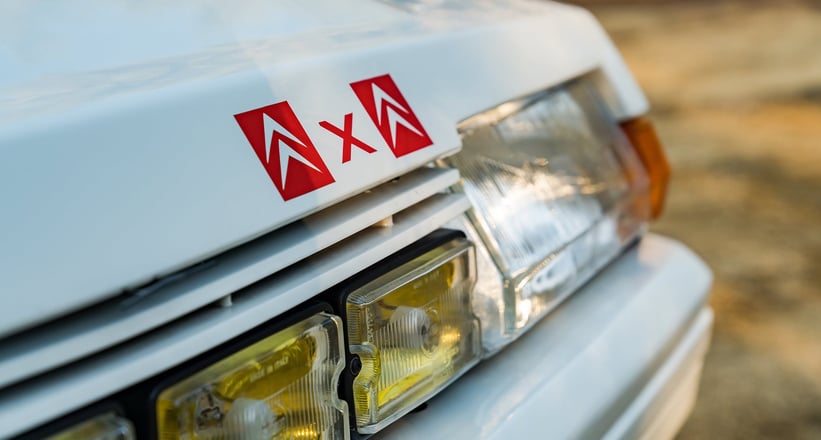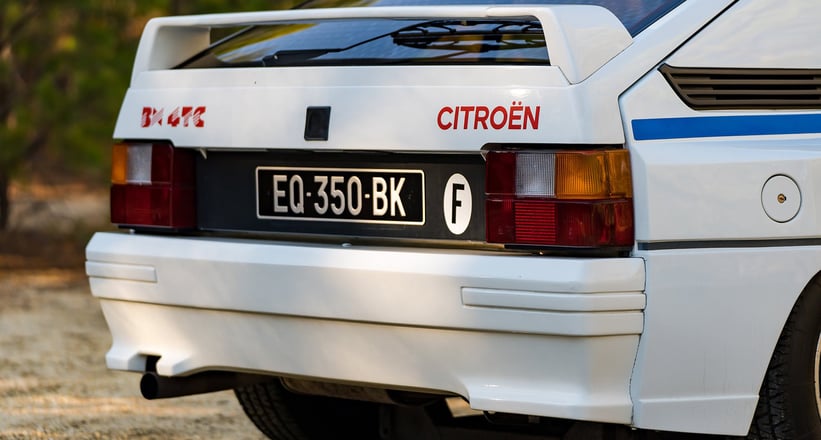 With only 62 cars originally sold, this 1987 Citroën BX 4TC is as rare as it is angular. Looking like it was ripped straight from the early days of 3D computer models, this French unicorn falls into the petrol head's holy category of homologation specials. Built so Citroën could compete in Group B, the BX 4TC was late to the party and never really managed to find success, but at least it has some of the coolest graphics ever applied to an automobile. In the end, the plug was pulled on Group B and the BX 4TC was left without a purpose and was quickly axed. Just 30 of these boxy beauties remain, and this example has covered just 32,641 miles. I don't know about you, but it seems like it could do with a few more. We challenge you to find a more stylish way to transport four people.