Jolly good fellow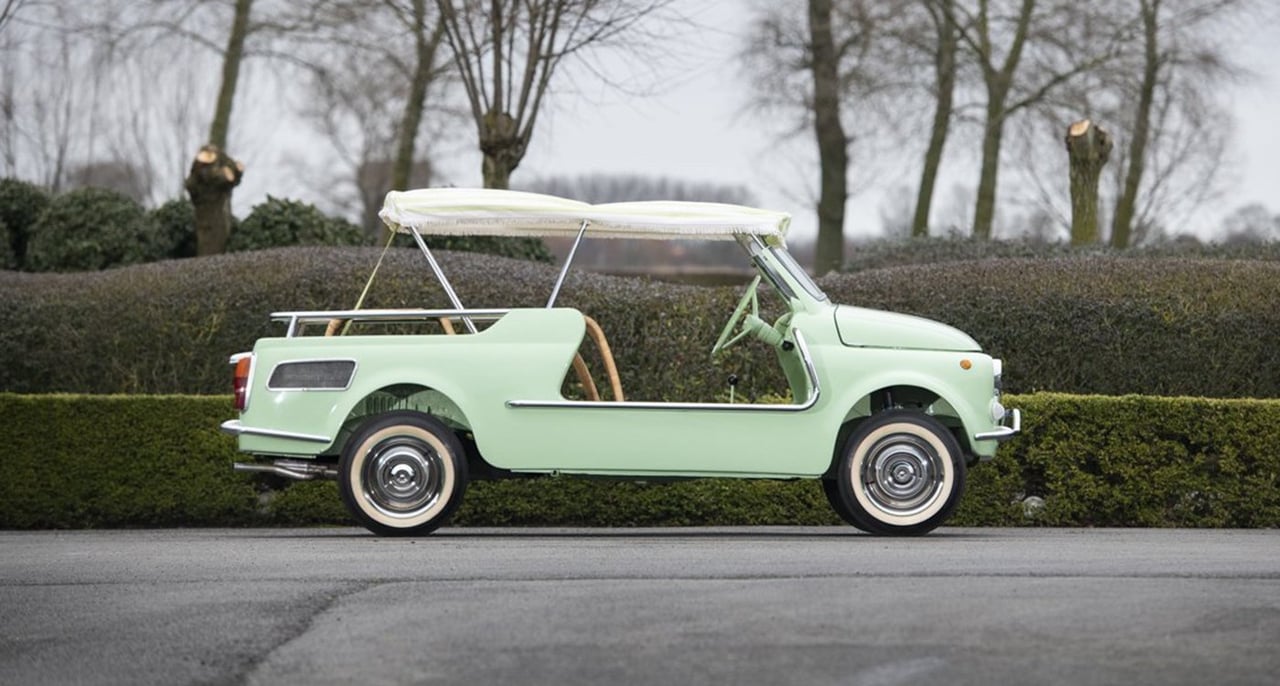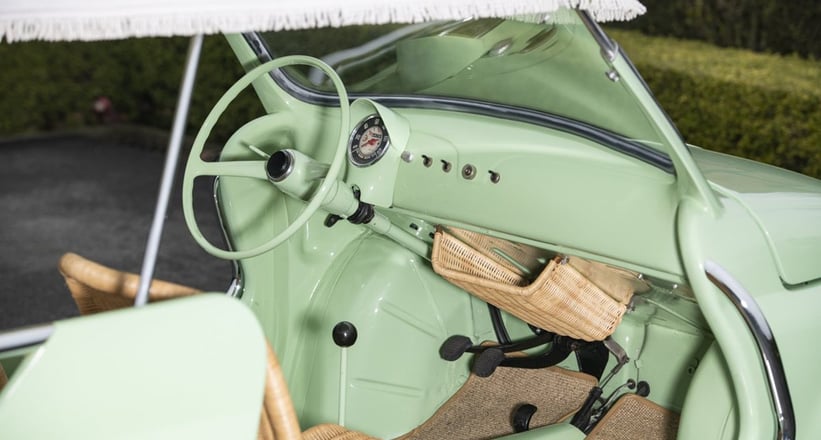 Whether you own a tiny Riva or a 100-foot Sunseeker, land-based tenders in which to whisk your nearest and dearest to the beach or the port don't come any more glamorous than this Fiat Giardiniera-based 500 Jolly from 1970. The dinky, door-less, fabric-topped Fiats were the preserve of the international jet set in the 1960s, truly embodying la dolce vita. Remember, summer has only just begun.
Is it a bird? No, but it does have wings!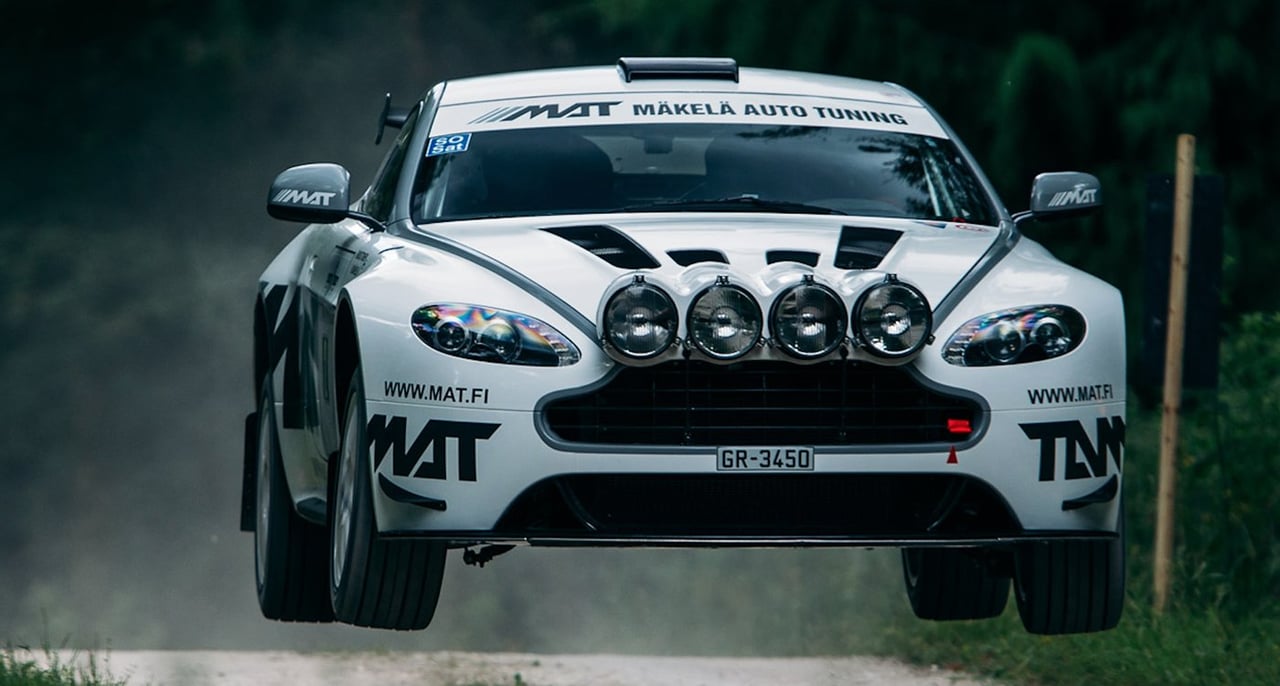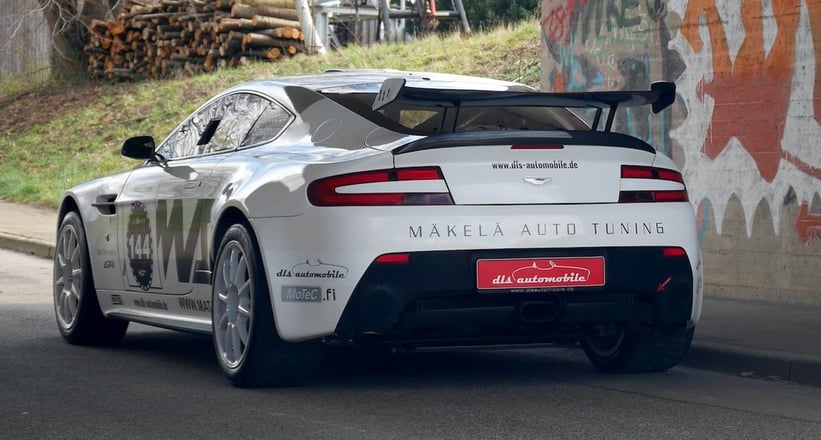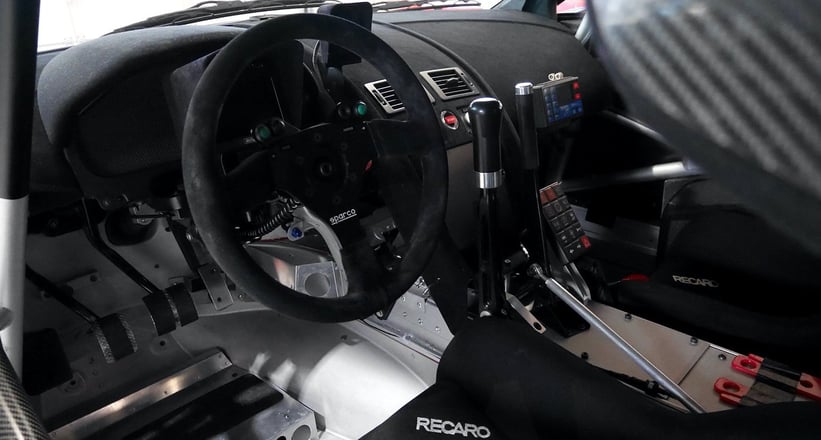 This Aston Martin V8 Vantage N24 tackled nine GT4 races in its original circuit guise before it was transformed into dirt-devouring R-GT specification by the Finnish rally specialist Kari Mäkelä. To ensure his Aston was tough enough, Mäkelä entered the car in the Lapland Arctic Rally in 2015, a 900km adventure through snowy environments at temperatures below minus-25 degrees. Amazingly, the Vantage didn't really miss a beat. This car is perhaps most famously associated with the French rally legend François Delecour, though. If this video of Delecour grabbing the evil-sounding car by its horns and hooning from hairpin to hairpin doesn't make you yearn to have a go, then we don't know what will.
Our kind of recipe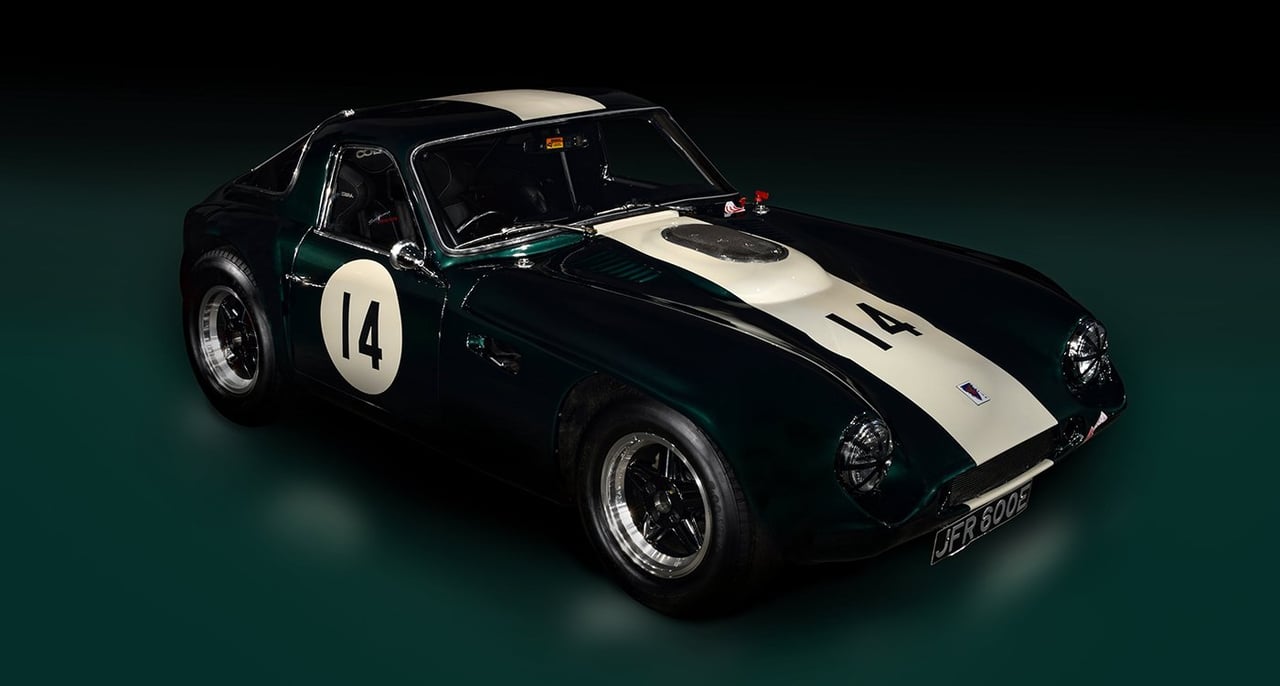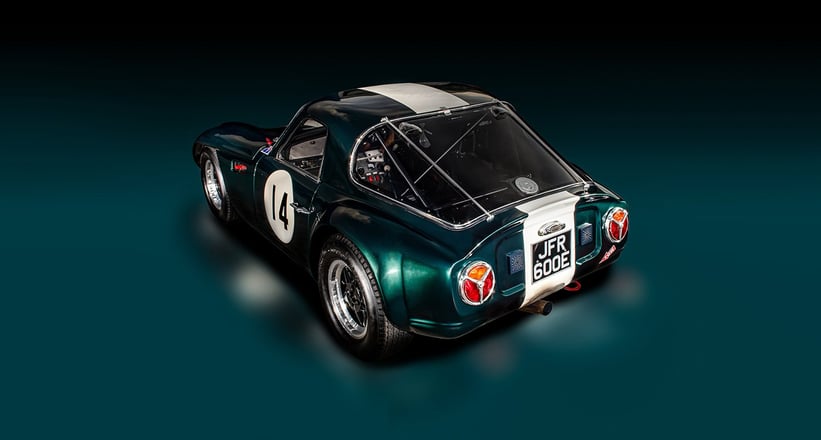 A go-kart-like short chassis, a lightweight glass-fibre body and a socking-great American V8 – recipes for a memorable driving experience couldn't be more appetising. And this original 1965 TVR Griffith 200 boasts all those ingredients. What's more, it's road legal, which means that you could enjoy the beautiful country roads leading to the Goodwood Revival, race it on the historic West Sussex circuit, and then drive home. Dual-purpose sports cars – you've got to love them.
New familiar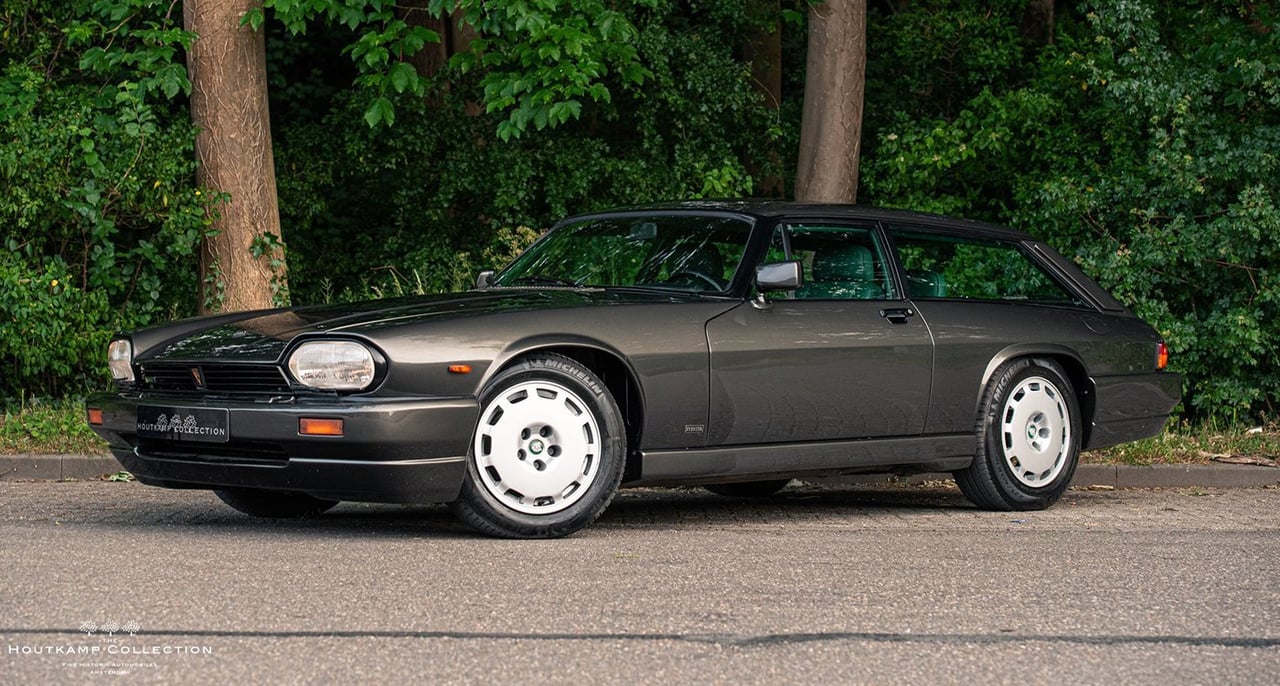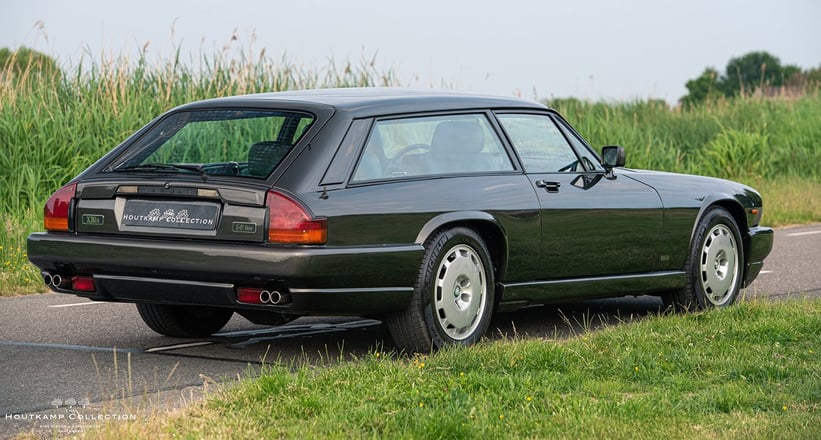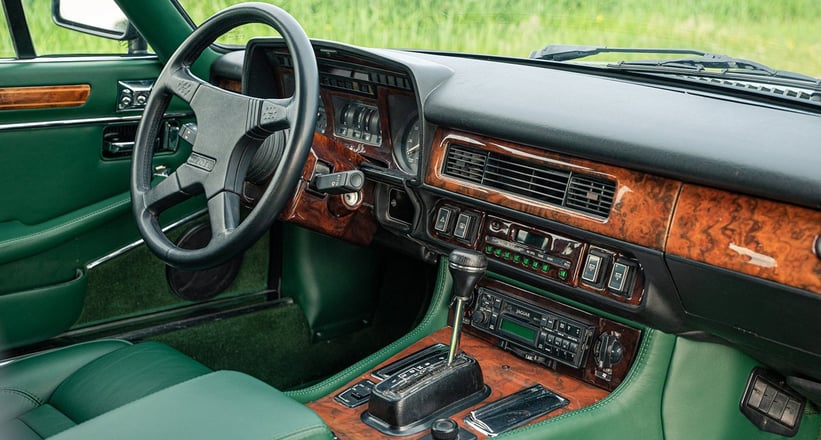 Remember the specification of the Aston Martin DB11 Classic Driver Edition, which we built as a 20th birthday present to ourselves and our readers? Remarkably, this ultra-rare 1990 Jaguar XJR-S Lynx Eventer, the 57th of the 63 handsome V12-powered shooting brakes built and the sole left-hand-drive pre-facelift example, has just appeared for sale in the Netherlands in a near identical colour combination. The Dutch collector who had the Jaguar restored as such clearly had good taste. We recommend buying both this and the DB11 Classic Driver Edition that's also currently for sale on Classic Driver for the ultimate British Grand Touring duo.
Tailor Made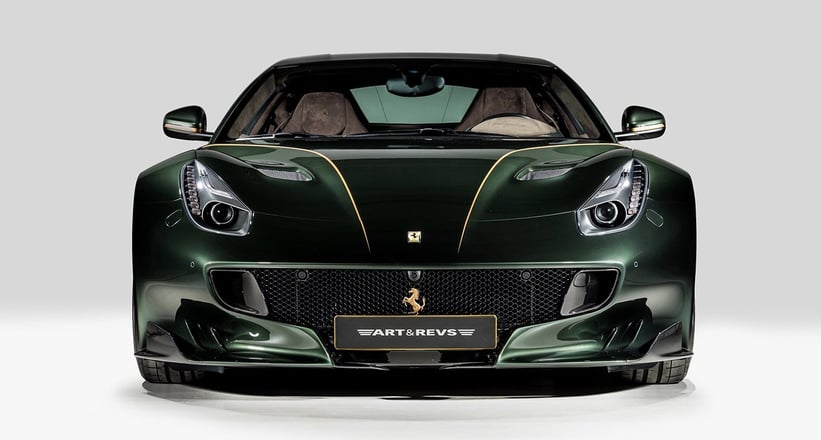 It baffles us as to why someone would go to such extraordinary lengths and expense to personalise a car so dramatically, only then to sell it after a mere 450 miles. But at the end of the day, it's none of our business and one man's loss is another man's gain – the specification of this 2017 Ferrari F12tdf is nothing short of extraordinary, and truly makes the most of all the hallowed marque's Tailor Made programme has to offer. All the optional and special extras, from the chocolate coloured Alcantara to the gold pinstriping, added up to a princely 125,000 euros on top of the asking price.
Photos: The Houtkamp Collection, Art & Revs, DLS Automobile, Fine Classics, Cool4.Racing