40 all-time greats heading for the London Classic Car Show
Later this week, a major car show will finally return to the UK's capital in the form of the London Classic Car Show. Among the exhibits will be 40 automobiles cherry-picked from the finest offerings of the 20th Century…
The 40 classics selected range from the dawn of the motor car (including the earliest Lagonda) right the way through to the relatively modern era, with classics such as the Jaguar XJ220 and Bugatti EB110 supercars. The event also covers the 'Golden Era' (with a Lancia B24 Spider and the ex-James Coburn Ferrari Cal' Spider) and the Group B era (Audi quattro, Lancia Delta S4, Ferrari 288 GTO and Porsche 959).
Top of the pops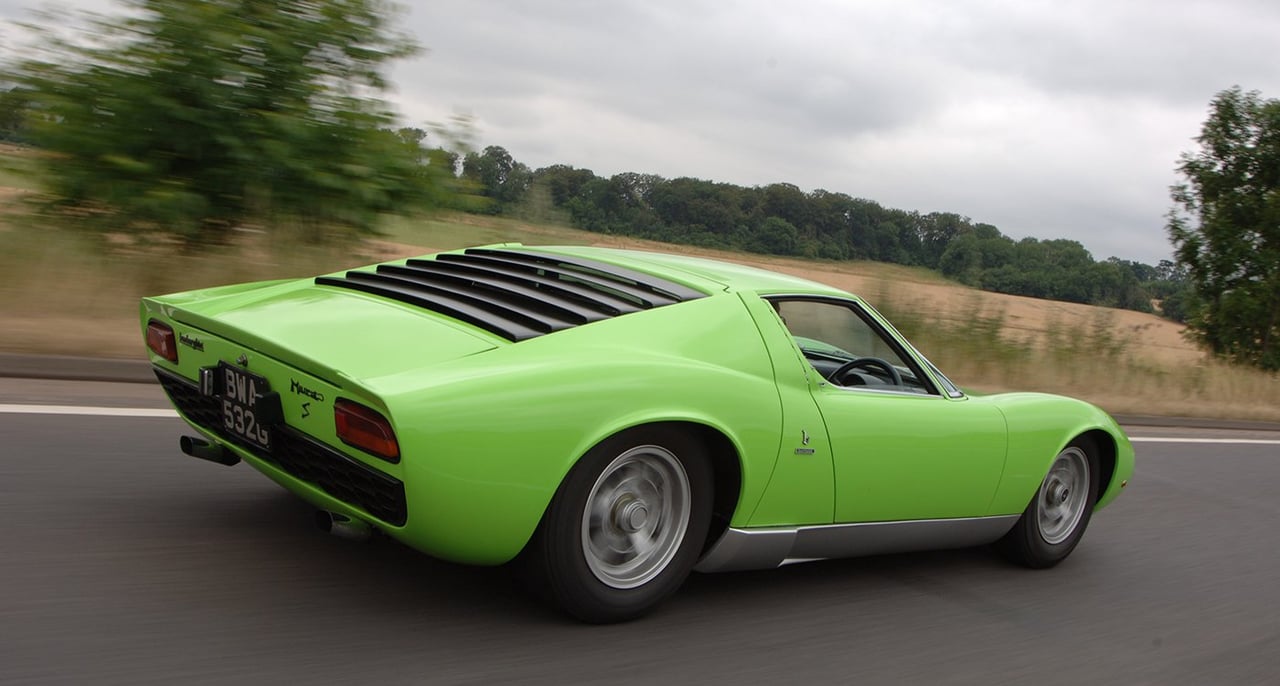 Elsewhere, you'll find homages to racing heroes past and present – Sir Stirling Moss, Tazio Nuvolari and Ayrton Senna included – as well as displays dedicated to Le Mans prototypes, Maserati's centenary, and 60 years of the Citroën DS. Eagle E-Types has the largest stand on the show with no fewer than eight cars on display, including the Speedster and Low-Drag GT. Also in attendance will be JD Classics, Nicholas Mee & Co., Hexagon Classics, Speedmaster, DD Classics, Duncan Hamilton, Graeme Hunt, Joe Macari and Burkhard Wendt Kunsthandel, as well as the retail operations of Silverstone Auctions and Coys. Many of the cars on display will be paraded along the Grand Avenue, the motoring equivalent of the London Fashion Week catwalk.
Preliminary list of the 40 cars
1900s
1902 Curved Dash Oldsmobile
1904 Lagonda Tri-car
1910s
1912 Rolls-Royce Silver Ghost
1914 DFP First Production Bentley
1920s
1924 Bugatti Type 35B
1928 Bentley 4 1/2-litre
1930s
1931 Bentley 8-litre
1934 Jaguar SS1
1935 Morris 8 Military Wireless car
1937 Fiat Topolino
1940s
1947 Delahaye 135M Cabriolet
1948 Early Land Rover
1950s
1952 Alfa Romeo 6C 2500
1957 Jaguar C-type (ex- Juan Manuel Fangio)
1957 Lancia B24 Spider
1957 Chevrolet Corvette
1960s
1961 Citroën ID19
1961 Ferrari GT 250 (ex-James Coburn)
1962 Ford Cortina Saxon
1964 AC Cobra
1965 Aston Martin DB6 (ex-Paul McCartney)
1966 Jaguar E-type S1
1969 Lamborghini Miura
1970s
1970 Range Rover (pre-production)
1975 Vauxhall Firenza Droopsnoot
1975 Jensen Interceptor Convertible
1976 Lancia Stratos Gp 4
1980s
1983 Audi quattro
1985 Lancia Delta S4
1985 Ferrari 288 GTO
1987 Porsche 959 Turbo
1990s
1992 Jaguar XJ220
1993 Bugatti EB110
1991 Vauxhall Lotus Carlton
Motorsport icons
1954 Maserati 250F (ex-Stirling Moss)
1964 BRM P261 (ex-Jackie Stewart)
1976 McLaren M23 (ex-James Hunt)
1981 JPS Lotus 87 (ex-Elio de Angelis)
Tickets can be bought at
seetickets.com
; enter the code 'LCCS5' when booking to receive a complimentary guest ticket exclusive to Classic Driver readers.