Royal Enfield: 'Built Like a Gun'
Built Like a Gun. The famous Royal Enfield slogan came instantly to mind as I lay helplessly on the wet Tarmac, while an old man drove his Mercedes van over the top of the 350cc Enfield Bullet which I had just ditched in a spontaneous act of self-preservation.
Back on my feet, I ranted and raved about my pride and joy being wrecked...
Back on my feet, I ranted and raved about my pride and joy being wrecked as he slowly reversed the van until the Bullet's handlebars could be unhooked from the bumper - only to reveal nothing worse than a bent choke lever and a scratched front mudguard. "But it'll never run properly," I seethed, halfway through the single prod of the kickstart which, as usual, set the engine off on its slow, puffing tick-over. Built like a gun, indeed.
Through sand and mud all day long
The Bullet originated in 1934 when the firm unveiled its new line-up of sports models, but it is the post-War versions that we have come to know and love, thanks to the fact that a satellite factory, opened in Madras in 1954 to build bikes for the Indian army, continues to make Bullets to this very day - 43 years after the closure of the original UK operation in Redditch.
Although 21st Century Bullets have concessions to modernity - such as electric starters, fuel injection and five-speed gearboxes - the basic models look and ride in much the same way as the originals, with sweet handling and a lovely, gentle motor. On an Indian dirt road, it's hard to imagine anything more suitable than a softly sprung Bullet with its lazy old engine which will plod through sand and mud all day long.
Motorcycling karma at a bargain price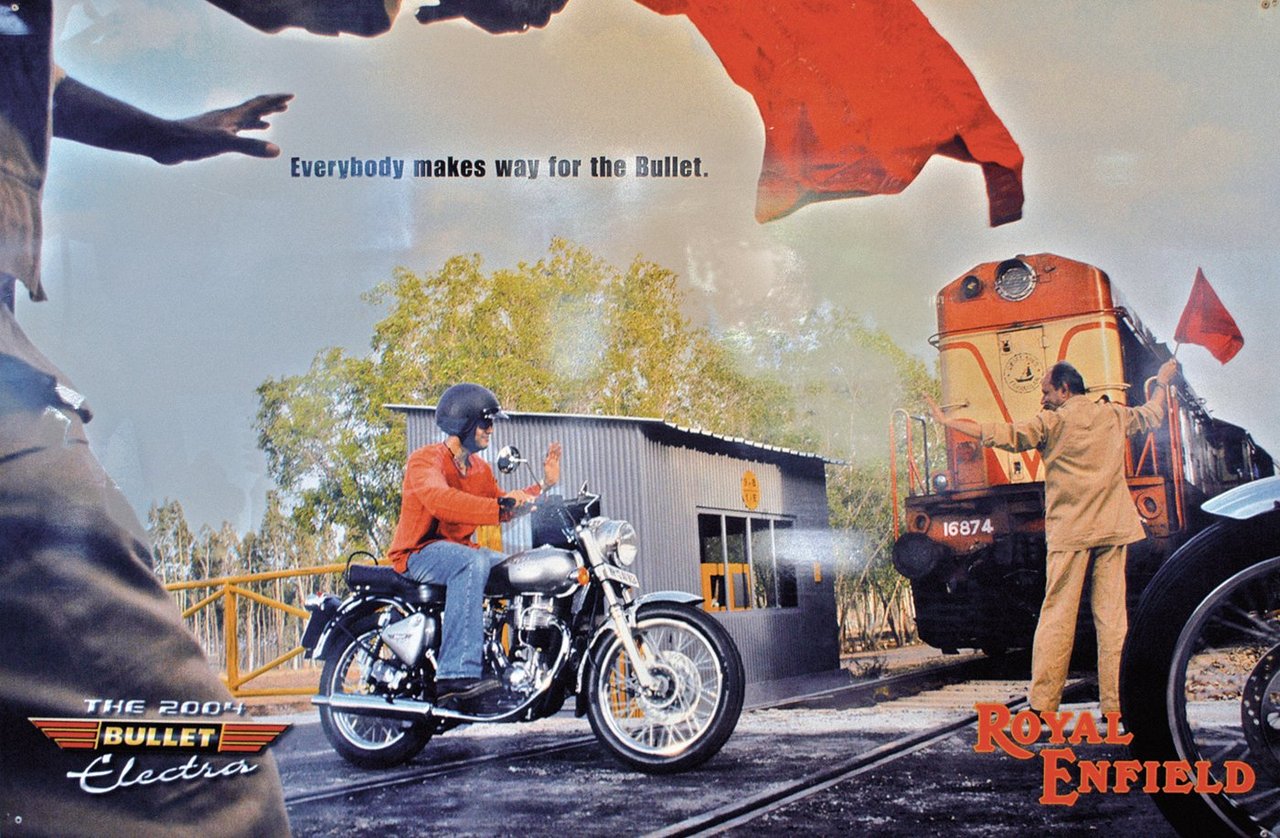 Add to this mechanical robustness and pushrod-single simplicity, and it's little wonder that the Bullet has become the mount of choice for numerous holiday operators offering adventure bike tours to far-flung corners of India and beyond. Another unique and appealing aspect of the modern-day Bullet is that it offers genuine 'classic' motorcycling at a bargain price, with pre-owned 'moderns' generally costing far less than the British-built, 1950s counterparts.
The bike's clean lines and simple design also makes it a great basis for customisation into a more personalised machine, such as a bobber or scrambler-style trail bike - or, if you want an off-the peg custom, go for a factory-built Thunderbird cruiser, an austere-army-look Classic or Enfield's latest jewel-in-the-crown, the Continental GT cafe racer.
Either way, the road to motorcycling karma awaits...