Reborn to be wild: The chopper returns
Choppers - those raked-out, laid-back, sissy-barred motorcycles ridden by the coolest cats of the '60s - have been in the spotlight lately...
The reason being that the most famous one of all, the Harley-Davidson-based 'Captain America' ridden by Peter Fonda in Easy Rider, recently fetched $1.3 million at auction in California. Well, it was actually one of the most famous choppers of all because several were used in the film and another, unrestored example is said to be sitting in the Texas garage of a man called Gordon Granger, who claims to have acquired his bike from the same source, an actor called Dan Haggerty who had a bit part in the movie.
The greatest road trips in cinematic history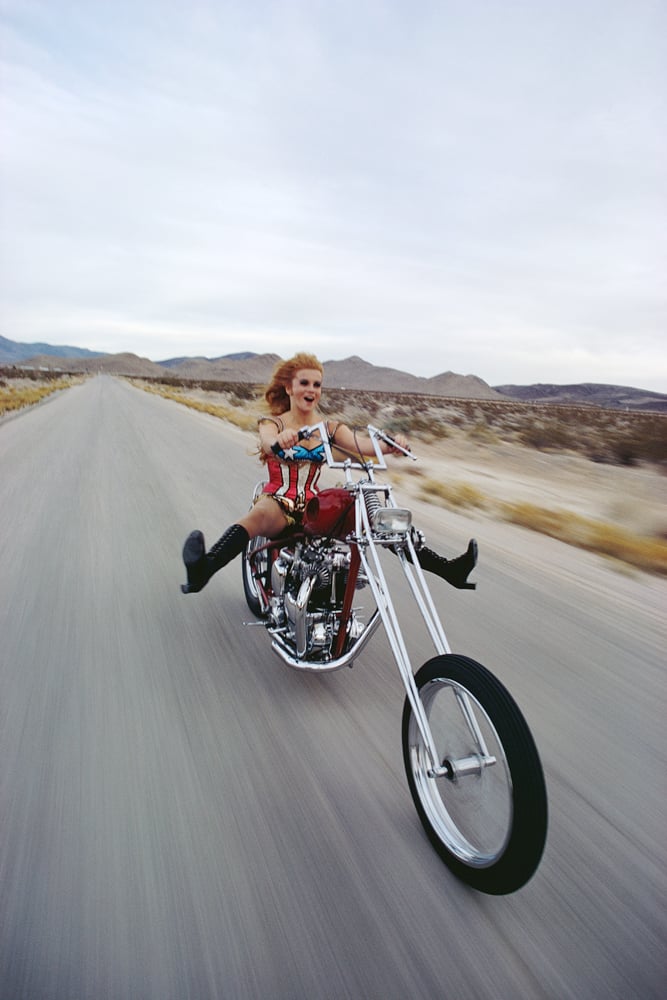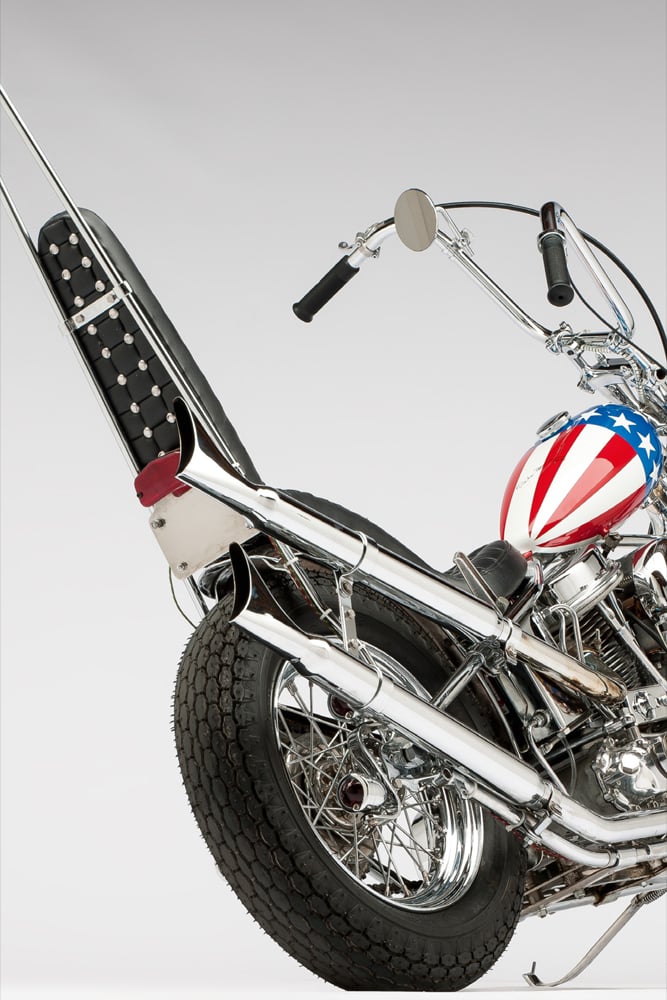 In any event, those fish-tail exhausts, the stars 'n' stripes paint job and that deep-buttoned, stepped seat speak of one of the greatest road trips in cinematic history, when chopper-riding Fonda, his sidekick Dennis Hopper and a random pillion passenger in the form of Jack Nicholson cruised the blacktop from L.A. to New Orleans. It's odd, isn't it, that choppers - probably the least comfortable, least practical, worst handling motorcycles ever conceived - have become synonymous with making the most of the freedom of the open road to travel far and wide on journeys of discovery?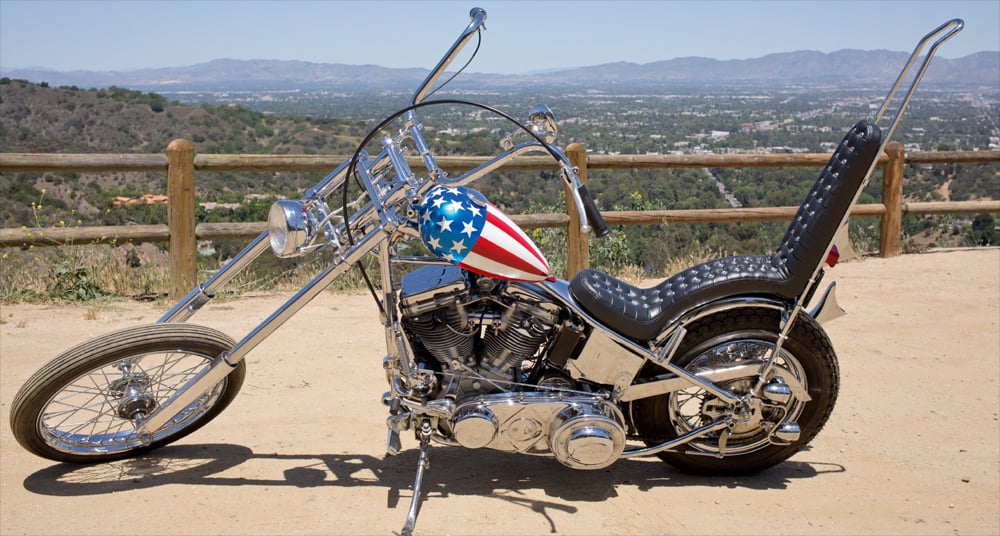 The radical chopper look was born from the stripped-down bobbers created from Army surplus motorcycles sold off after the war. The bobber style prevailed through the 1950s, with the first choppers emerging during the '60s when groups of California-based custom builders – one of the most famous being San Francisco's Arlen Ness – began to design bikes with stretched frames and forks, skinny, large-diameter front wheels, fat rear ones and ape-hanger handlebars.
From counter-culture to mainstream TV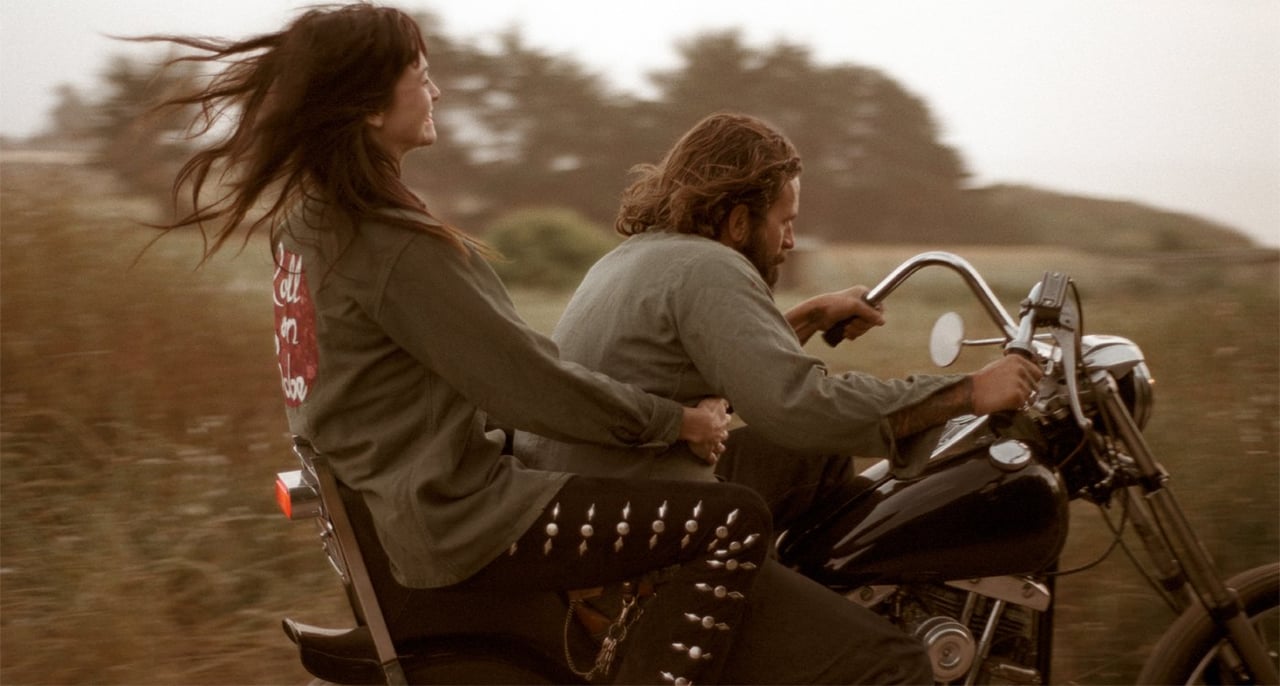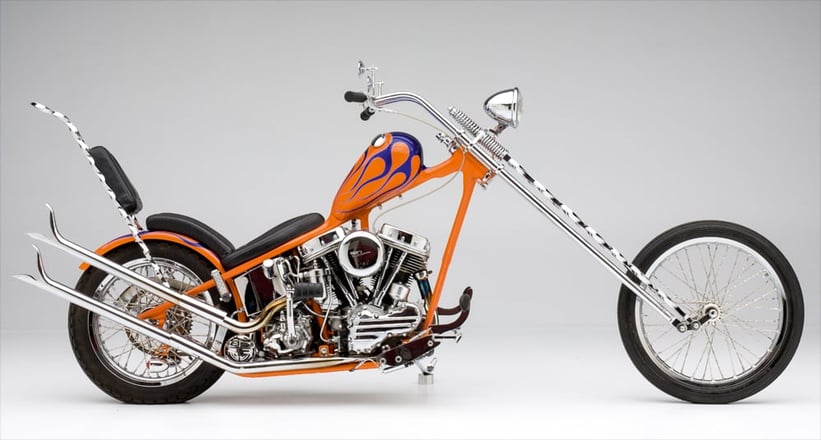 The release of Easy Rider in 1969 saw a surge in demand, and the '70s and '80s saw designs become increasingly far-out as the chopper scene found a small but dedicated following around the world. By the 1990s, chopper building was turning in to a full-blown art form that was appreciated by the super-rich, and even became the subject of mainstream TV with the arrival of the American Chopper series that followed the slapstick antics of the Teutul family, proprietors of Orange County Choppers.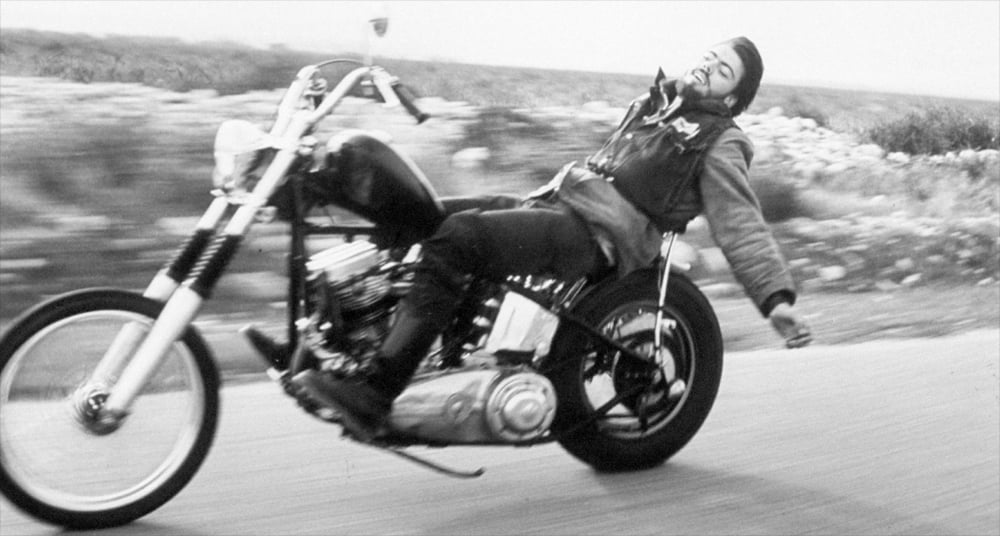 The full story of the chopper's gradual evolution has now been told by leading motorcycle historian Paul d'Orleans in a book simply called 'The Chopper', which explains the part played by custom bikes in popular culture and modern history. It's one of the most in-depth studies of the genre ever written and is both a fascinating read and an inspirational one. It might even give you the urge to buy the most bitchin' chop you can get your hands on and head off into the sunset...
Photos: Gestalten Verlag
The Chopper - The Real Story
. Paul d'Orleans and Robert Klanten. 288 pages, full colour. Euros 49.90. Available now from
shop.gestalten.com