This Ducati 749 is drumming up attention from lovers of a bygone era
To repurpose an ordinary object and turn it into a masterpiece is truly a sign of genius, and two Italian metalworkers and designers have proved their creative superiority with this remastered Ducati 749…
Chat-R-Free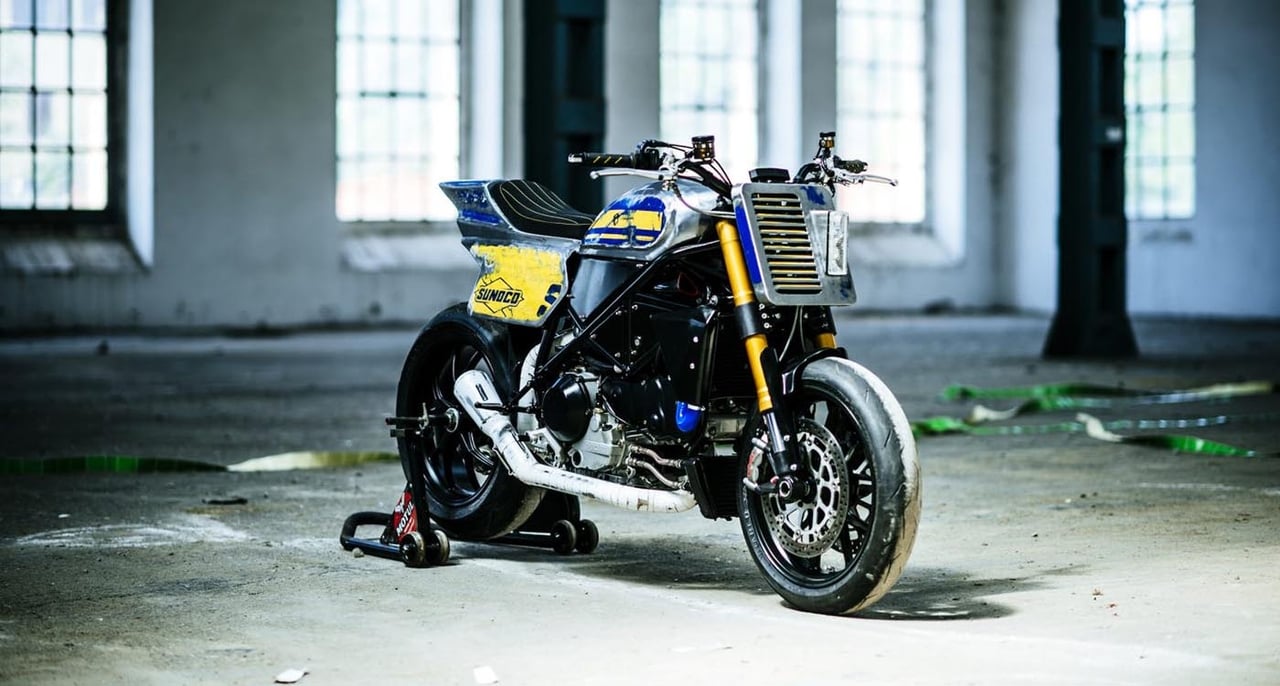 Known for recycling old oil barrels into handmade furniture, boutique design house Vibrazioni Art Design has recently started to incorporate its unique choice of reclaimed metal into motorcycles, with its recent reconstruction being this unique Ducati 749. While the shape of the bike may look familiar, especially the fuel tank, as it's from a Ducati Scrambler, the metalwork is unlike anyone has seen before — formed from old Sunoco oil drums. This vintage, well-patinated steel can be found not only in the fuel tank but also the flat track style seat, rear bodywork, and vented shield up front. Along with modifying the trellis frame and sub-frame, Vibrazioni replaced the forks with a set from a Ducati Streetfighter, the swing arm with that from a Ducati 1098, and the handlebars with those from a Multistrada. Oil drums are becoming a popular accessory for many a man cave and garage, but this Ducati 749 has opened our eyes to new possibilities for these classic steel drums.
Photos: Fibrazioni Art Design
Hundreds of motorcycles, ready for a rebuild or to be used as is, can be found listed for sale in the Classic Driver Market.