Continental Drift: A 'Grand Bentley' coupé 20 years on
The words 'Bentley' and 'Continental' have come to symbolise a certain way of life. In recent years, they have been applied to the super-successful, four-wheel-drive GT model. But from the early 1950s onwards, buyers ordering a 'Continental' knew they were getting the very top model in the range...
In 1992, one year after the model's introduction at the Geneva show, a new Bentley Continental R cost £168,294. That's about 10 per cent more than Bentley's current Continental GT, but a very sizeable investment 21 years ago.
Fewer than 300 per year were built after the new car's introduction, with production eventually settling down to around six a week until manufacture of the R/S/T/SC model range ceased in 2003.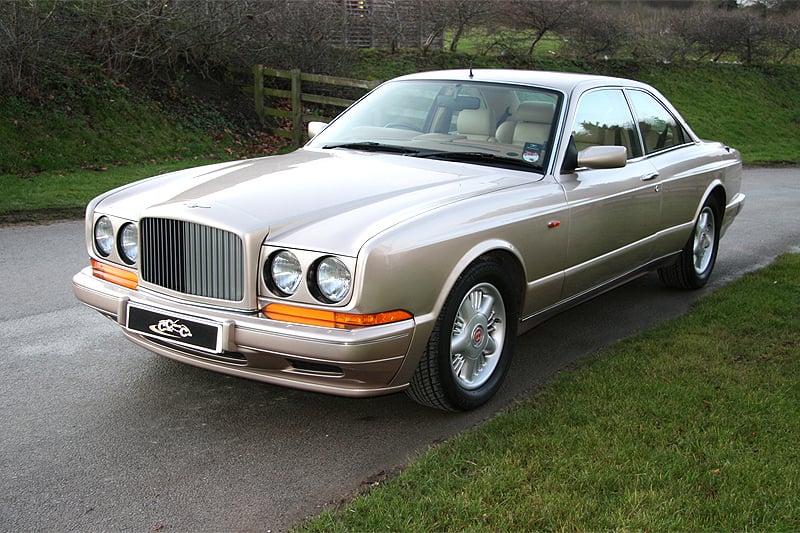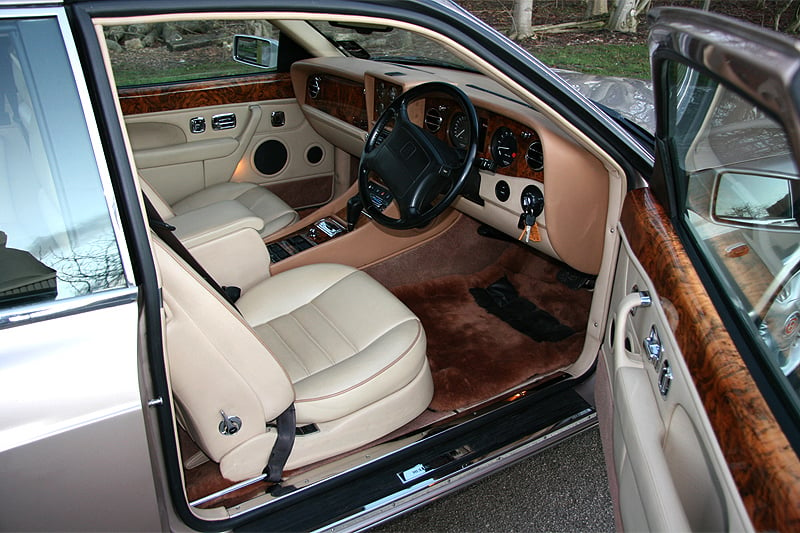 The 140mph+ car was built on a version of the Mulsanne/Rolls-Royce Silver Spirit platform and its 360bhp turbocharged V8 was derived from that fitted to the Turbo R. Its elegant styling was by John Heffernan and Ken Greenley, and included a timeless, high-quality cabin swathed in leather and fine woods. The console-mounted gear lever was a first for a Bentley, signifying that this car really was for keen drivers.
Nowadays, the looks have dated little, particularly on the regular-wheelbase Continental R and S models (the 'T' being a high-performance 2+2, with four inches removed from its wheelbase). As ever, some of the colour combinations specified by Bentley customers can be a little on the 'extravagant' side, shall we say, but the Silica with Light Tan interior car you see here certainly errs on the side of caution.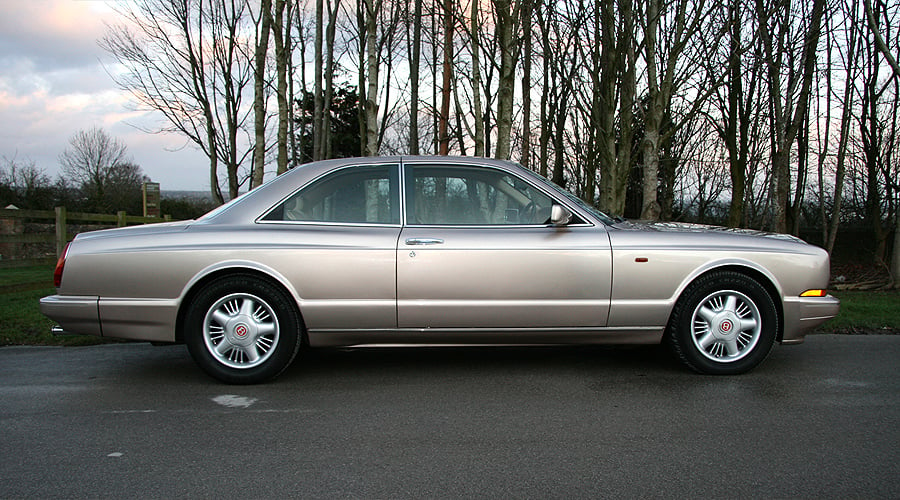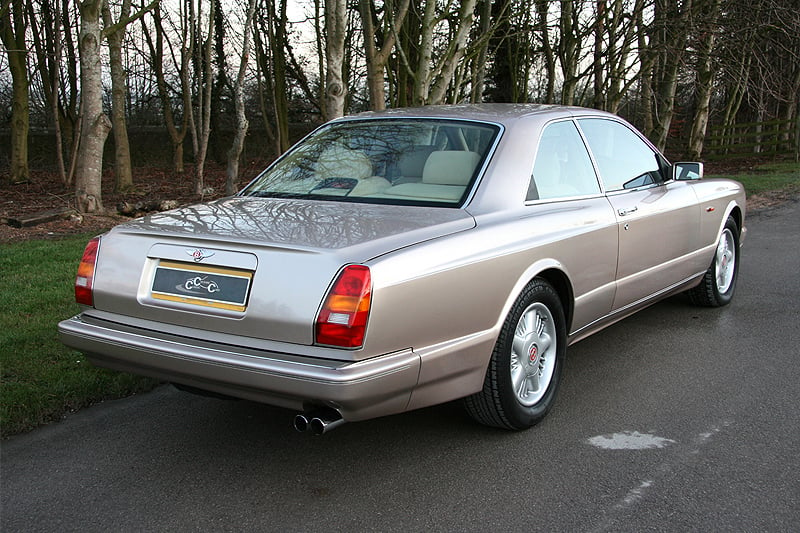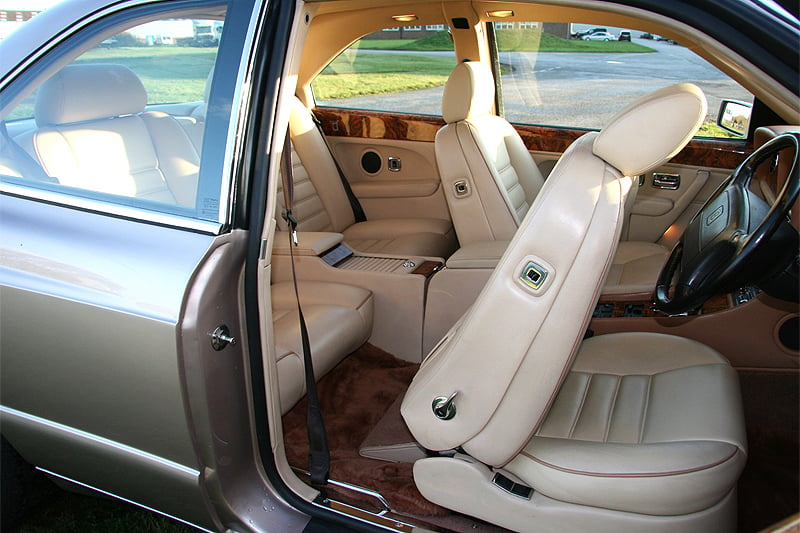 What's more, it's priced at a pint of beer under £40,000. That's the same sort of figure you might have to pay for an early, new-generation Conti GT, but this one is a genuine, hand-built 'Grand Bentley' with all the emotional history that goes with it – something that's not always quantifiable in mere financial terms.
Photos: Cheshire Classic Cars