1974 Iso Lele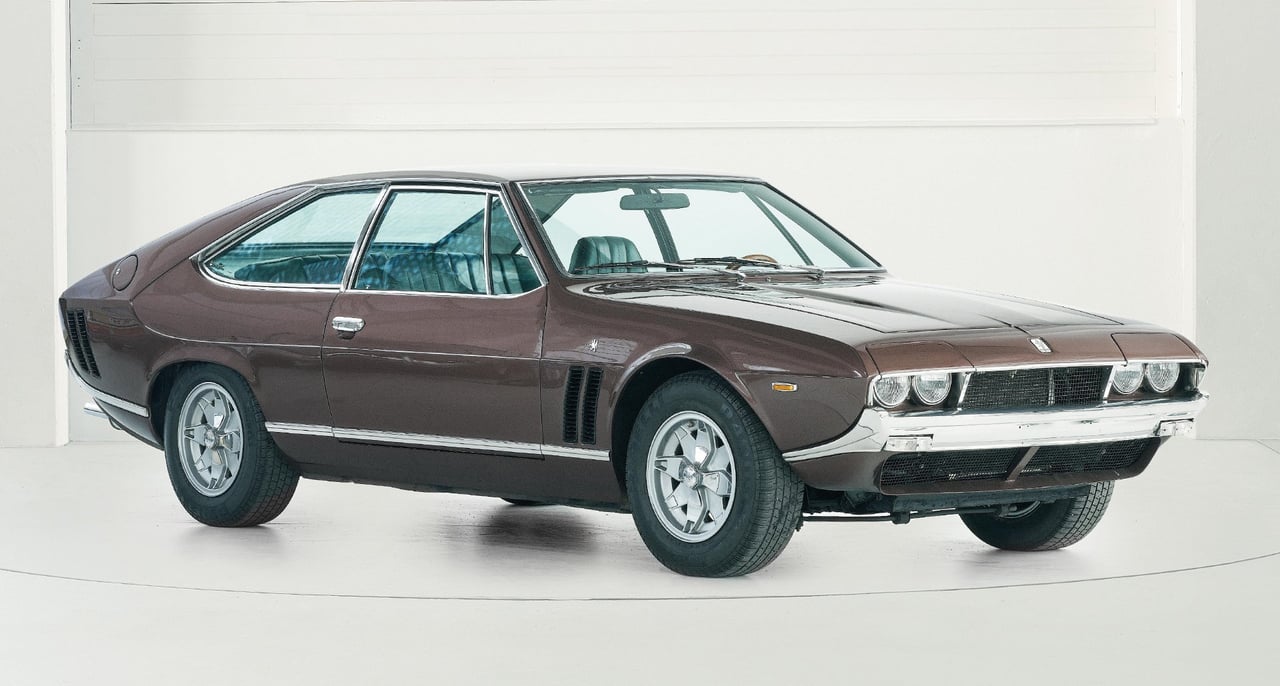 When it comes to naming a car, many opt for a word that evokes passion, presence or luxury. In the case of this Marcello Gandini-designed ISO, it's actually named after the company owner's wife, Lele. This sleepy-eyed, chrome-wearing touring coupé offers luxury and performance in abundance, with punchy design at its very core. Finished in a glorious shade of Rosewood Brown Metallic with a truly unique green leather interior, adding to the 70s aesthetic. This late model example is from 1974, meaning it was one of the last to be produced, with a mere 295 ever making it to market.
1971 Citroen SM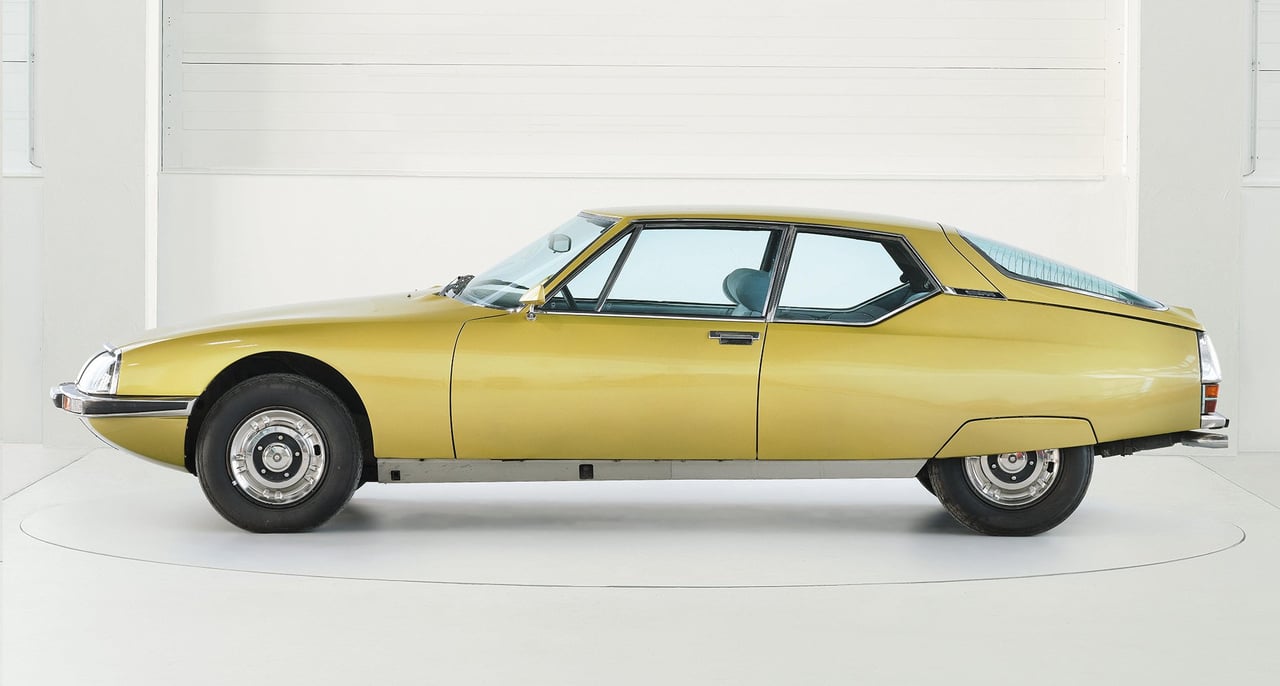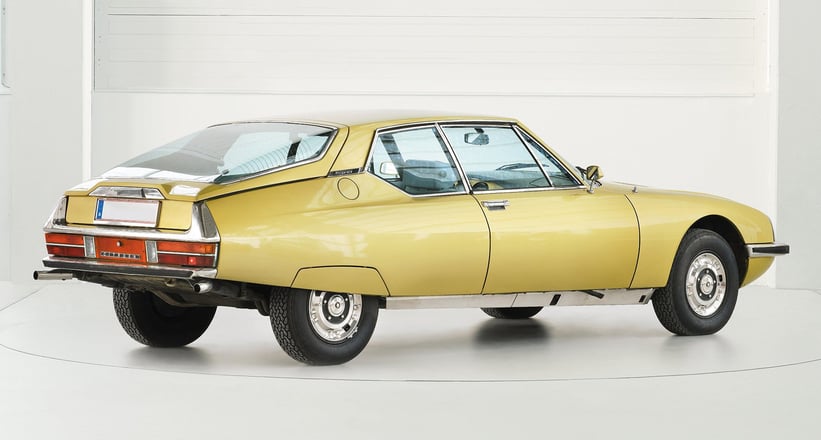 Now for some French fever and the outrageously cool Citroen SM. Not just any SM, though, one finished in Feuille Dorée no less. Throughout its rocky lifespan, the SM has always been a little misunderstood. It's French luxury and architecture at its very best, with in-house designer Robert Opron holding nothing back when it came to its angles. To coincide with the unique styling, Citroen mated the SM to a four-camshaft V6 from the Maserati Merak, giving it the oomph it needs to turn heads. When new, the price of the SM was higher than that of a Mercedes 280 SE Coupé and a BMW 2800 CS, two cars that have rocketed in value over recent years, making the SM somewhat of a steal with an estimate of EUR 45 000 - 60 000.
1975 Rolls-Royce Carmargue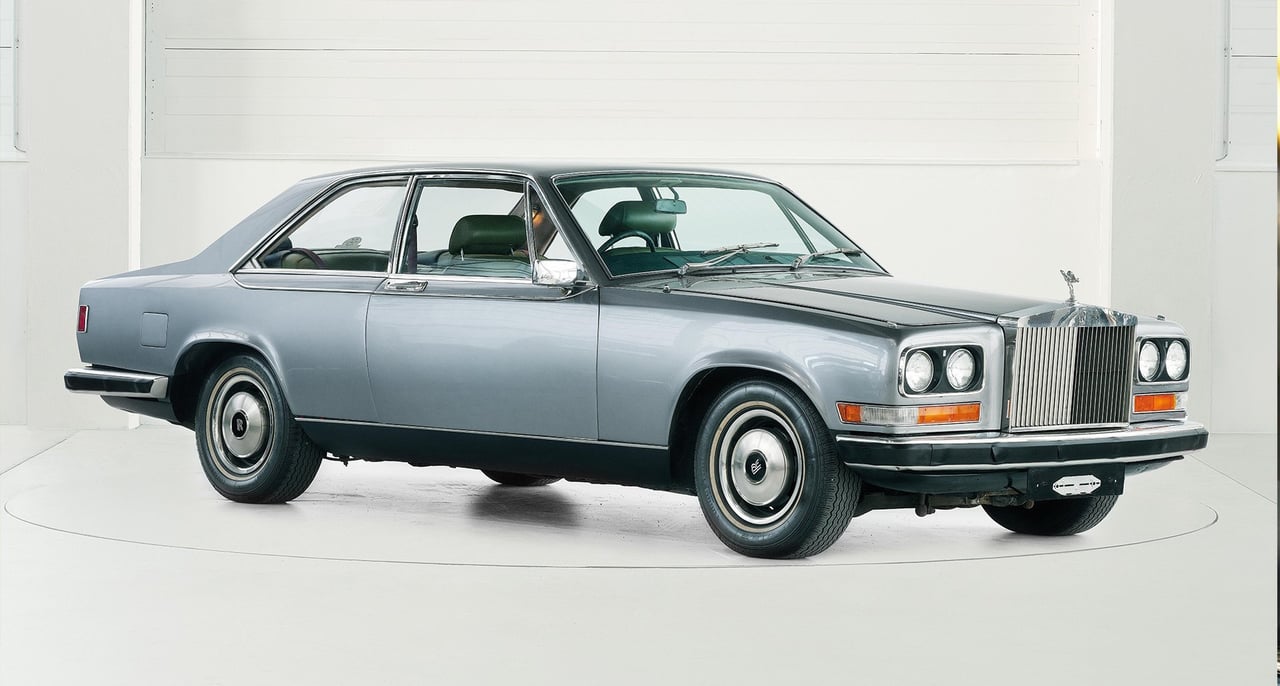 Following an unusual green-interior trend, we have something a little larger than the ISO Lele next up. This 1975 Rolls-Royce Camargue is number six of 530 examples ever produced, making it perhaps one of the rarest cars in the sale. Everything about the Carmague is unique – the first and one of only Rolls-Royce models designed by Pininfarina, the second being the 2008 Hyperion. This example is believed to have been a test vehicle, as the Carmargue wasn't officially launched until 1975, whereas this one was created back in 1973. As Dorotheum perfectly states – "The Camargue is a special car, which skilfully downplays its simple appearance. To be the most expensive Rolls-Royce in the model range and still not generate social envy is a real understatement."
1975 Jensen Interceptor Mark III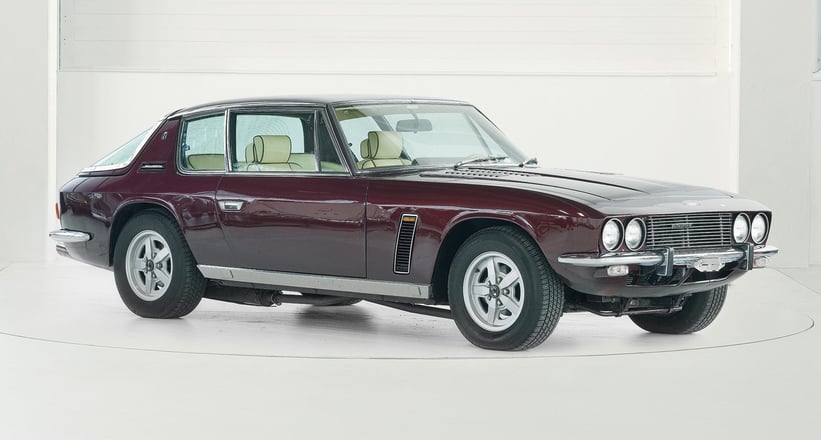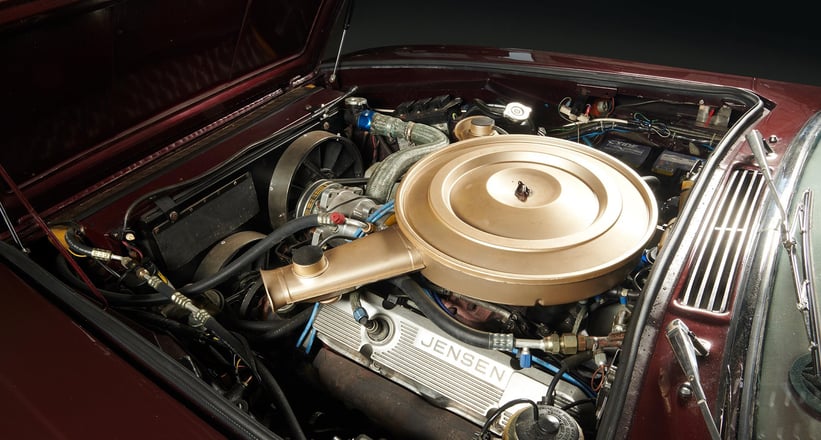 Continuing with the Italian-designed, British-made style icons, the Jensen Interceptor needs no introduction. Speed, style, luxury and a curved rear windscreen – the Interceptor really did have it all. First launched at the London Motor Show in October 1966, this example is the Mark III, making this one of the last in its production run, which ended in 1976. It's finished in a rich metallic purple, followed into the interior space, accompanying cream leather seats. The standout for us is just how roomy the cabin looks, with plenty of space behind the front seats for two extra passengers to enjoy that Chrysler V8 soundtrack.
1971 Porsche 911 S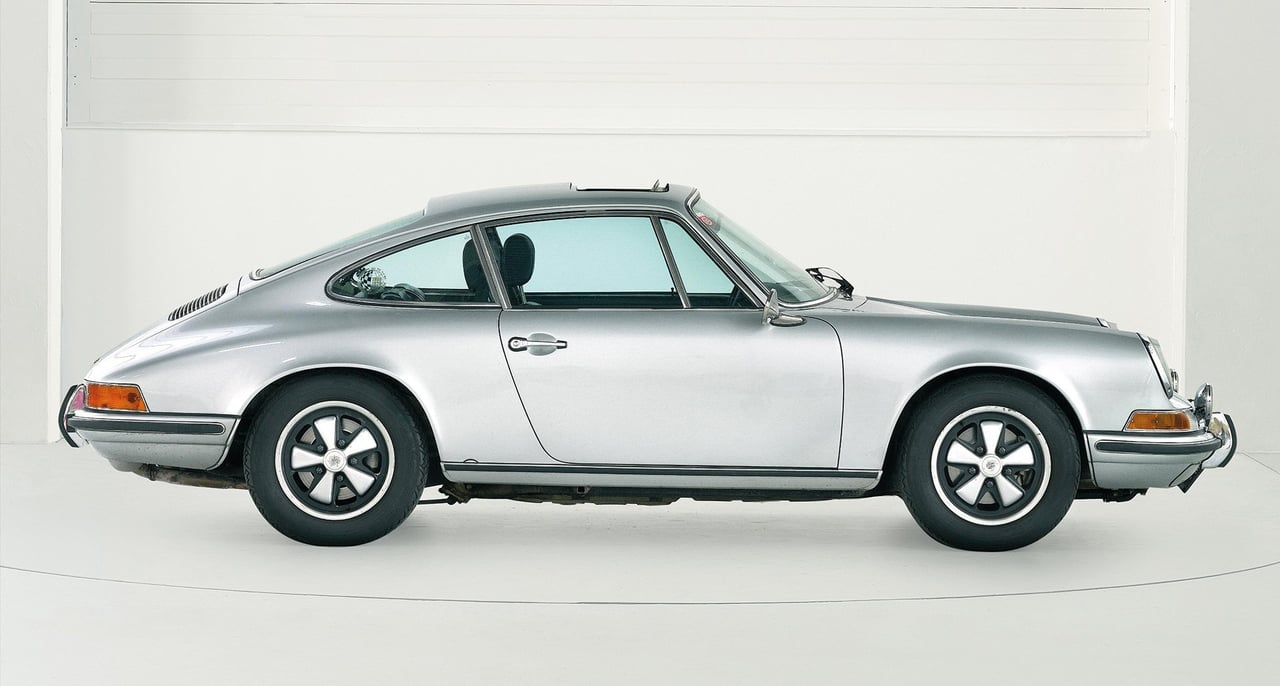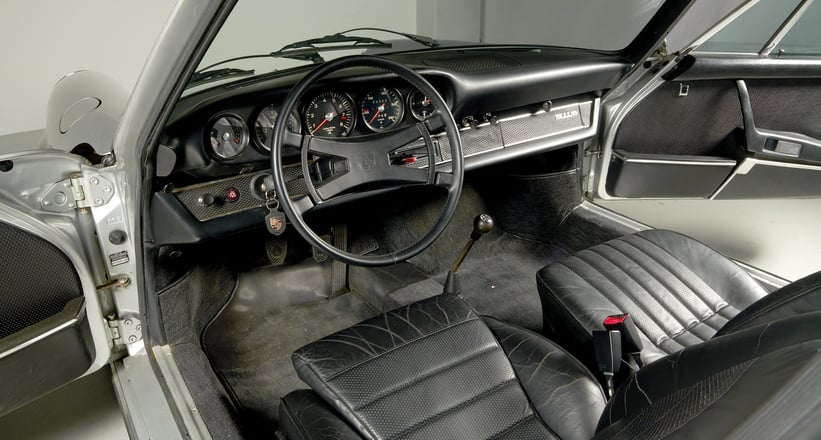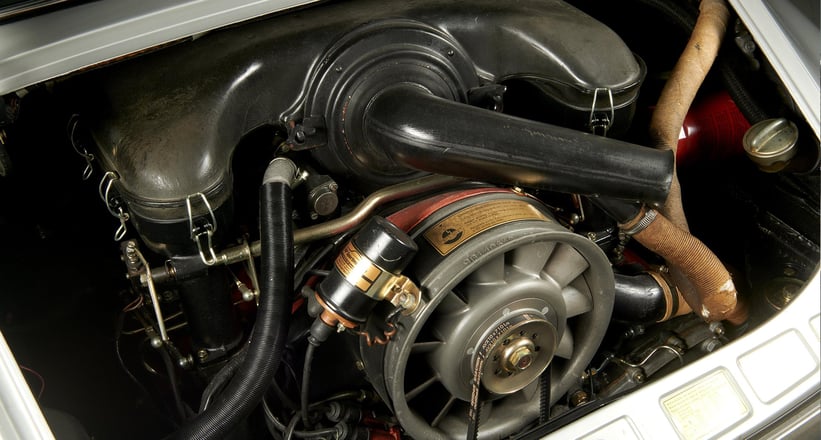 Long before Porsche RS models, there was a particular 911 that everyday driving enthusiasts could order to get their thrills on the open road. The high-revving 2.2 litre 911 S had 180 horsepower while weighing just 1,000 kilos give or take, making it a serious challenger to its rivals and to the talent of many a driver during the 1970s.
Despite its racy nature, this particular 911 S is a little different. It was actually ordered specifically for the Porsche family, and is as opulent as it is thrill-seeking. It features a power sunroof, power windows, tinted windows and auxiliary headlights. It's rare to see such a significant 911 in such original condition, a testament to the love and care the family has given this special car in their 40 years of ownership.
With over 75 incredible vehicles set to go under the hammer, be sure to check out the entire catalogue for the Dorotheum July 2nd Sale in Vösendorf, Austria here.