Frankfurt showstopper
Declared the most beautiful car at the 1955 Frankfurt Motor Show by Pinin Farina this BMW 503 marked the brands return into the premium car market. Not only does the 503 possess gorgeous body work, underneath the bonnet there is a 3.2-litre V8 engine to ensure it goes as well as it looks. Remarkably this car has been in single family ownership, the son carefully took ownership after his father passed away, always making sure to start the car a few times a year. In 2001 the car was sent to Lecoq for a full restoration and is presented today in its fine shade of period correct blue over blue.
Rare and eligible Fiat 1100
Finding cars eligible for Mille Miglia isn't particularly hard, finding cars that the organisers would love to have attend is a different matter. This gorgeous 1951 Fiat 1100 ES Coupé Pinin Farina is just that. It is thought that fewer than 10 examples survive today. Can you imagine how stunning this car would have looked in 1951 as Europe recovered from the Second World War? In a deep hue of red with its creamy white wheels and steering wheel and a split windscreen reminiscent of a pre-A Porsche 356, this is an intriguing and rare opportunity for any discerning automobilist.
Brutalist beauty
The '70s were a crazy time for car design. The age of the curvaceous '60s was passing and manufacturers were choosing very different design strategies. Rolls Royce kept it simple, big, imposing and no apologies about it. The Camargue was actually designed by Pininfarina and this particular example was ordered by the Shah of Iran in 1975. The history file contains correspondence between the Shah's services and the factory in Crewe which makes for fascinating reading. There is something incredibly decadent about a huge coupé and the Rolls-Royce Camargue is a bug as they come.
Black beauty
The original Porsche 911 3.0 RS is a rare beast. Just 55 cars were produced with the arrival of the RSR in the same year making them obsolete. There are however a few that did race and Le Mans and found success in events like the Tour Auto. This recreation is built around a 1980 SC model and prepared to racing standards including the all-important historical passport that make it eligible for many historical motorsport events. But, can you resist the temptation to run this midnight racer on the road?
The ultimate W124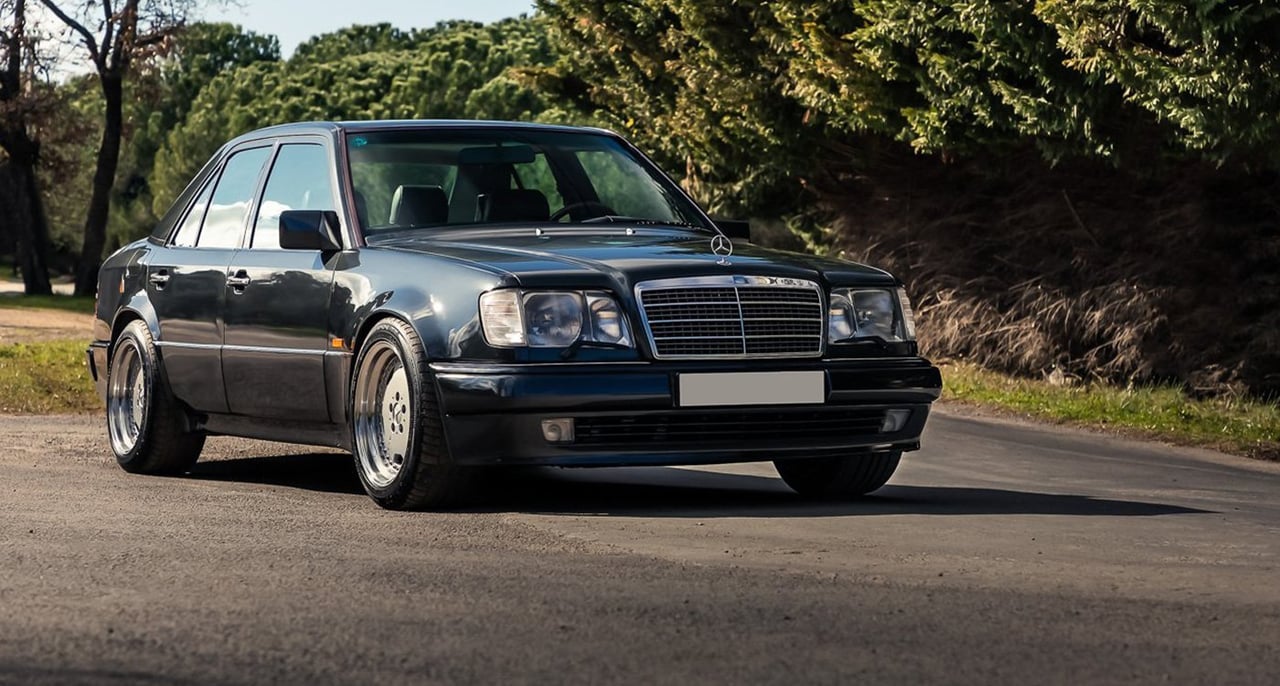 The desirable 500E Mercedes-Benz is a car held in high regard by many collectors around the world. The collaboration between Mercedes-Benz and Porsche creating a formidable machine. As the W124 neared the end of its life AMG got their hands on the 500E and the E60 AMG was born. Engine capacity was increased to 6.0 litres and the car was adorned with special AMG wheels, uprated suspension and sports exhaust, amongst other things. This example was order through AMG Japan in 1994 and arrived in Europe in 2016. With just 76,000kms on the odometer this car can surely be enjoyed without affecting the value too much.