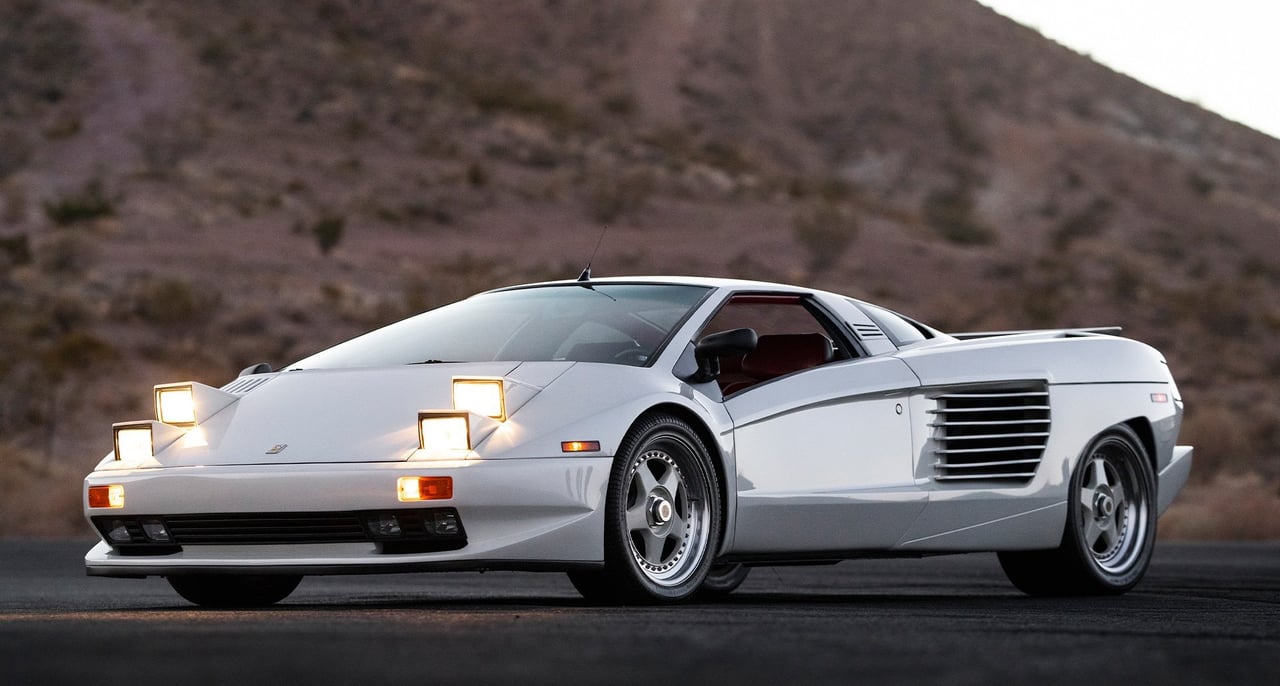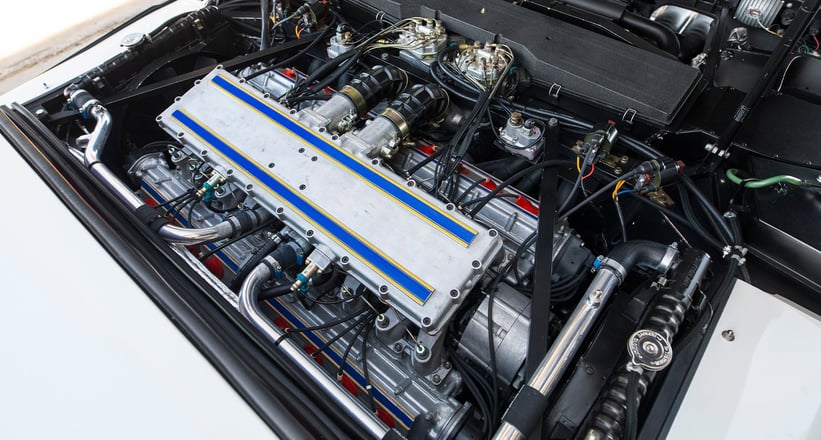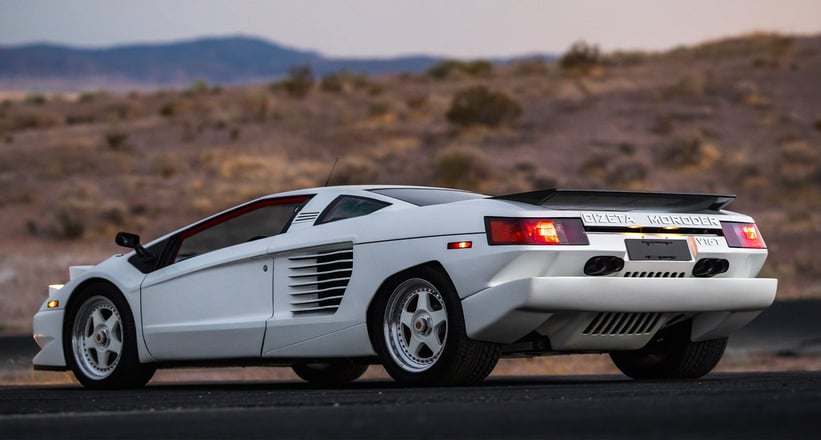 The discussion of what makes a supercar or even a hypercar is largely subjective, but I think if you reduce it to the most simple terms possible, the definition should be as follows: a supercar is separated from the usual beige traffic by exclusivity, cylinder count, top speed, and design. Therefore, a hypercar should separate itself from the now rather common supercars by exceeding them on all of the above, and the Cizeta V16T does just that.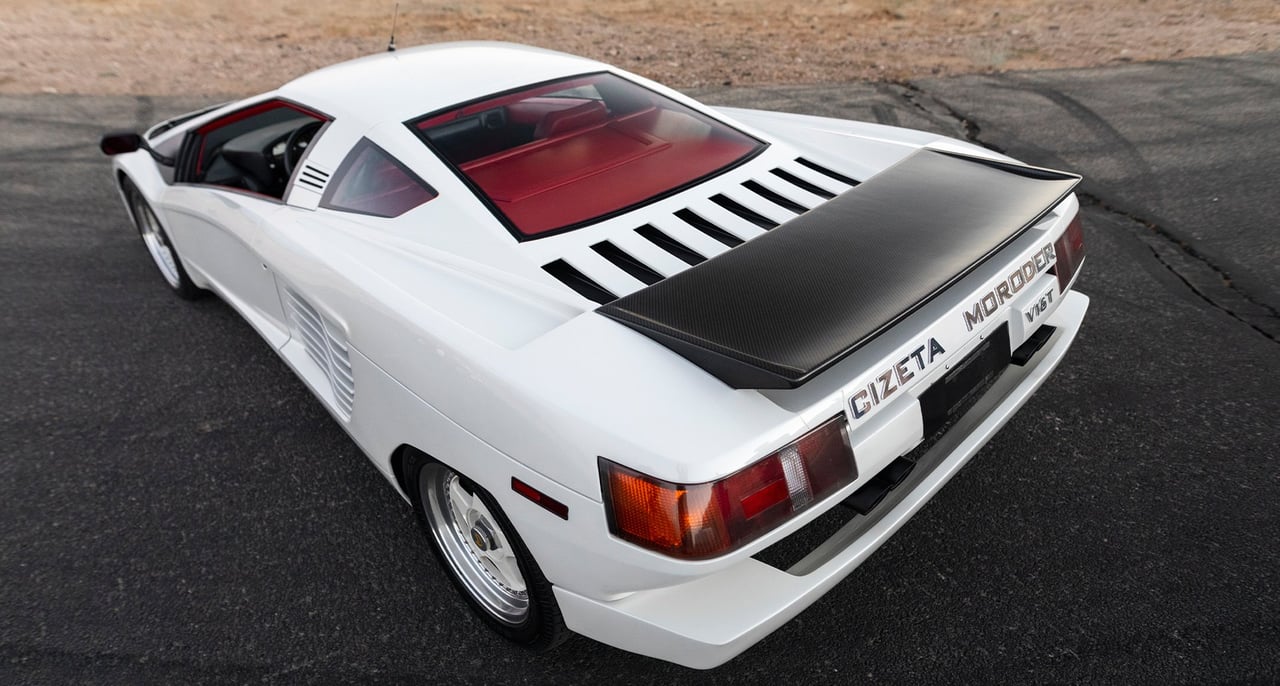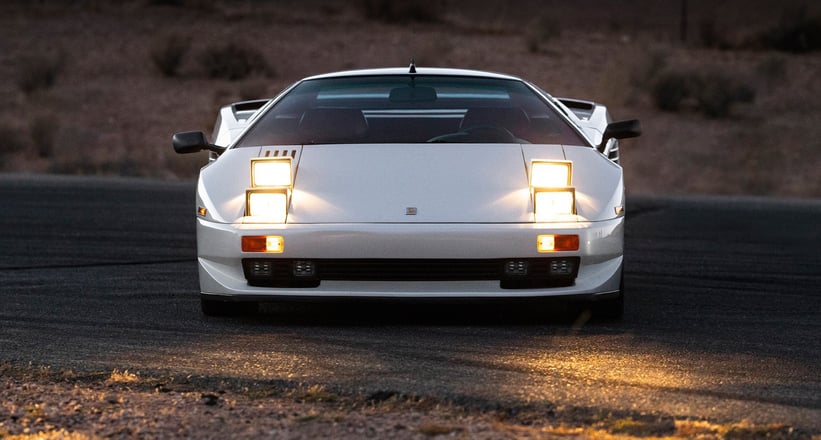 Designed by Marcelo Gandini, father of the Countach, Stratos, the list goes on… the Cizeta-Moroder V16T possessed twice as many cylinders as your average prancing horse at the time, and twice as many pop-up headlights for good measure. In terms of exclusivity, it made the usual Italian poster cars look like fool's gold, with a production run that couldn't even match the number on the back. Just 9 production examples were ever completed, but this isn't one of them. This one is extra special, belonging to the original Cizeta-Moroder investor and "King of Disco", Giorgio Moroder, himself.
First shown to the understandably mind-blown public at a glamorous unveiling event held in Los Angeles on 5 December 1988, this very car, chassis 001, was finished in the stunningly 80s combo of pearl white with red leather interior. Despite being a prototype, chassis 001 was fully functional, although it does possess a few key differences to the production cars, making it totally unique. Much larger side intakes with more strakes, a diagonal crease in the lower bodywork that tied into the rear bumper design, and a completely unique interior helped ensure Mr Moroder's very own V16T wouldn't be mistaken for the "regular" production cars.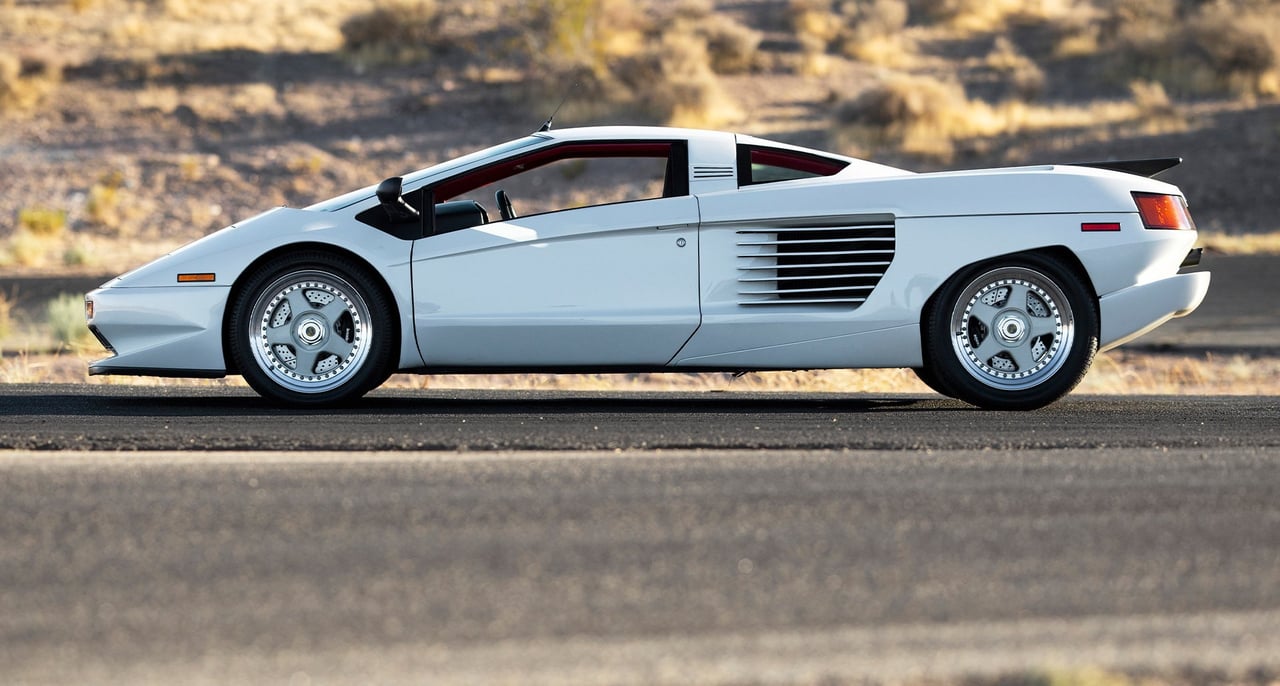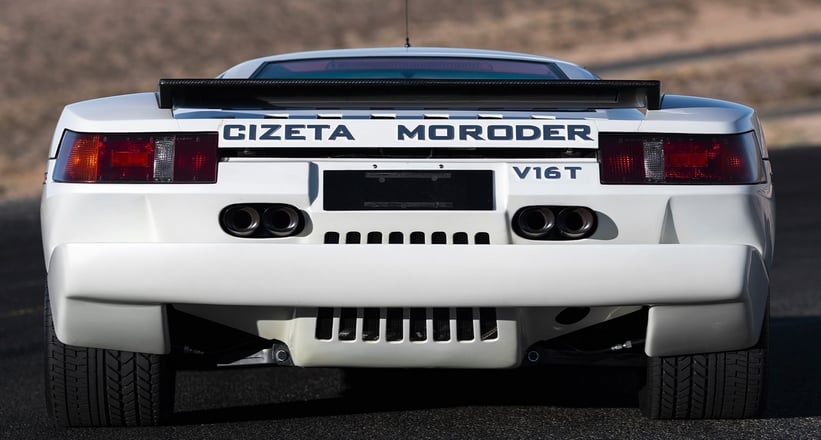 Giorgio Moroder kept the car after it finished its show duties, and eventually in 2018, he had it fully recommissioned by Canepa Design at the recommendation of Jay Leno. Now ready to hit the road and stun onlookers once more, this one-owner V16T is up for auction at RM Sotheby's Arizona on 27th January 2022.