Chevrolet Corvette 1990s-style
How about a 1990s Chevrolet Corvette as a relatively inexpensive alternative to a collectors' Porsche? More tempting still if it's one of the rare 40th Anniversary models – such as this one.
The Corvette was once a wickedly outspoken American who suffered the fate of almost all American sports cars in the 1970s: a reputation ruined in Europe thanks to quality issues. Before enthusiasts could discover the American sports car for themselves, their interest was diminished and prices plummeted.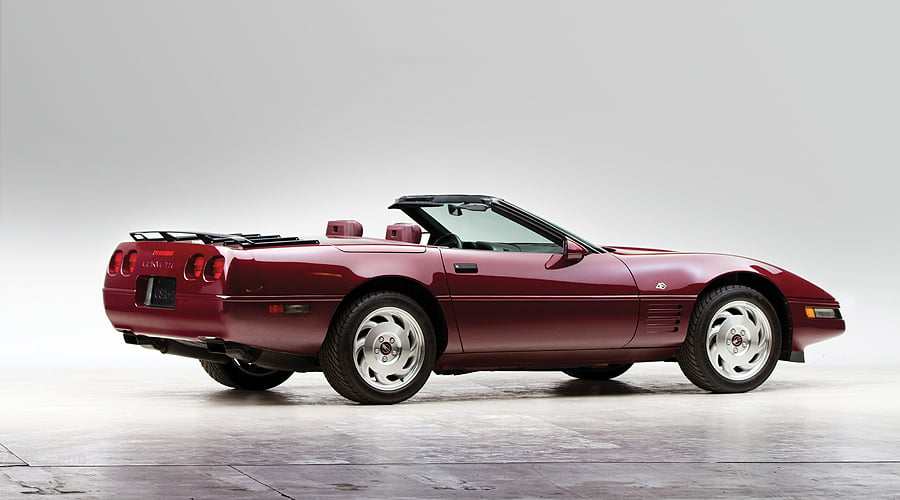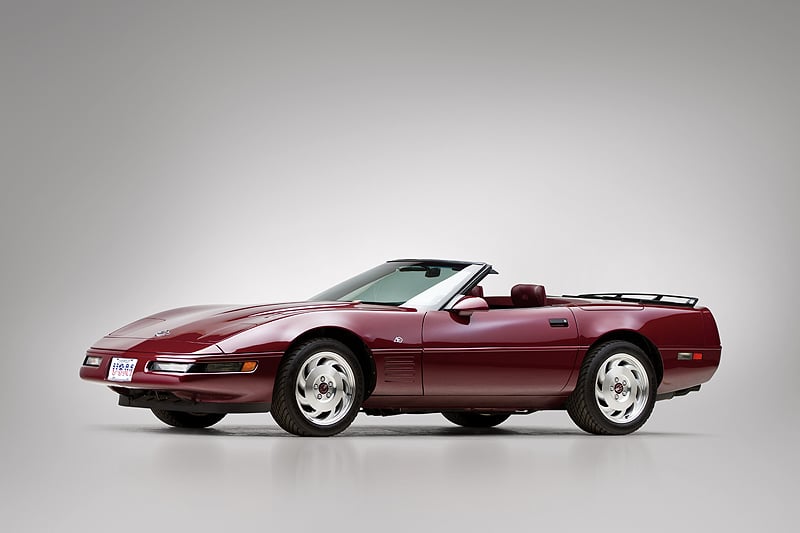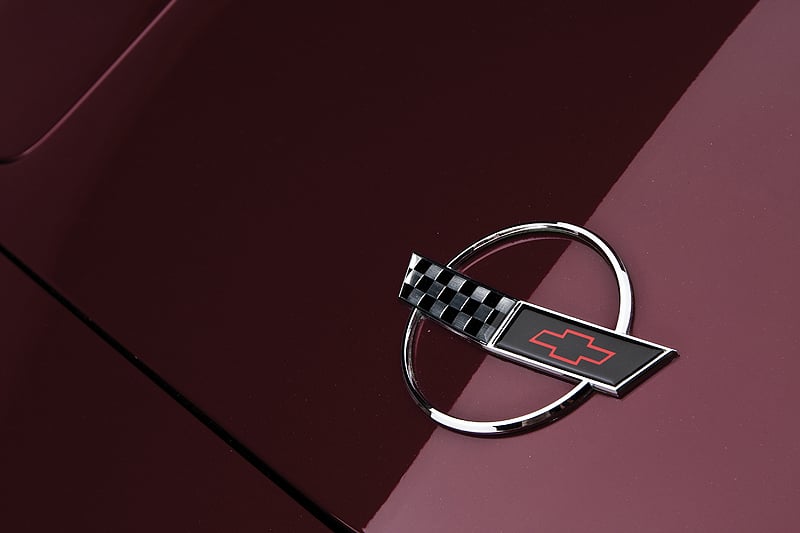 But in 1984, the fourth-generation Corvette was launched, developed with the European market very much in mind – and the first complete redesign of the model since 1963. For the 1992 model year, the 300bhp LT1 engine was introduced, along with traction control (which could be switched off) and then, in 1993 came a special 40th Anniversary Edition in commemorative Ruby Red – along with 40th anniversary badges and embroidered seat backs. It was also the first GM car to feature the Passive Keyless Entry system.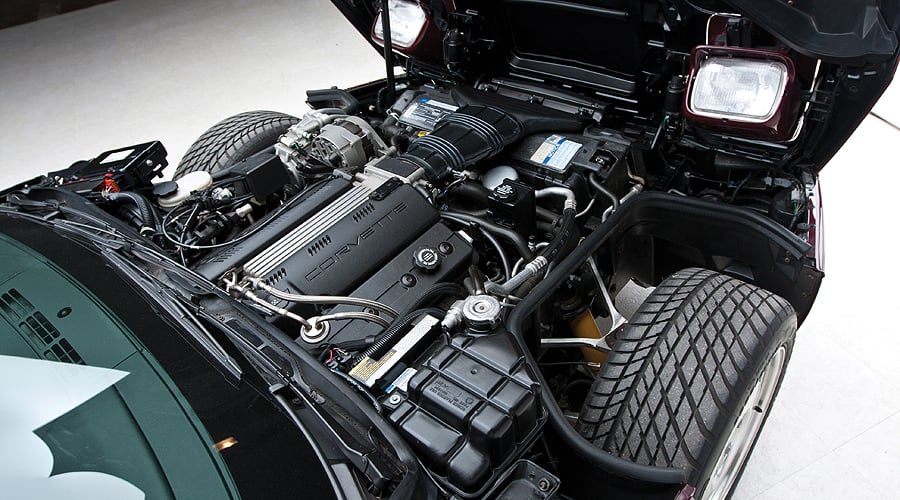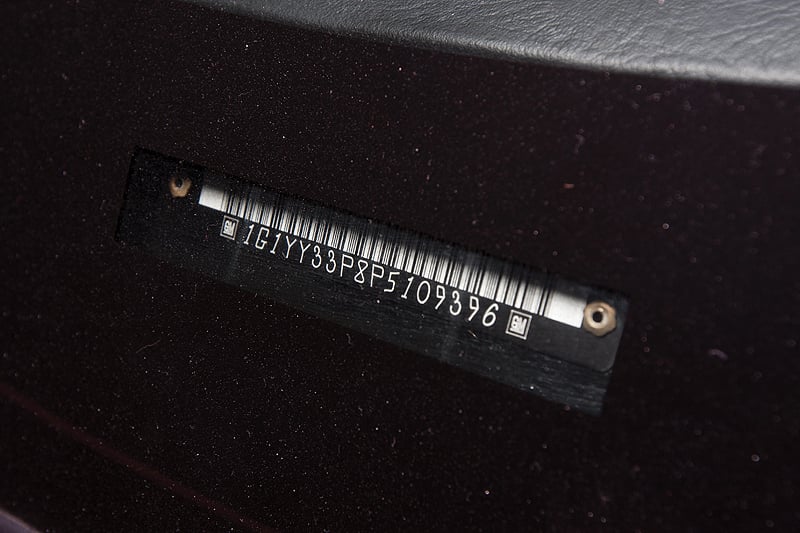 RM Auctions, which is offering the car in the pictures for sale as part of the John Staluppi Collection sale in Florida on 1st December, says these 40th Anniversary cars "were snatched up quickly by eager enthusiasts and many were driven extensively".

To add to the interest, this example apparently had just one owner from 1993 to 2008 – and then joined the Cars of Dreams Museum Collection. "Equipped with every Chevrolet option, including power seats and windows, ride control, air-conditioning, a removable hardtop, and of course, power steering and brakes", this rather special 'Vette has only 2,688 miles on the clock.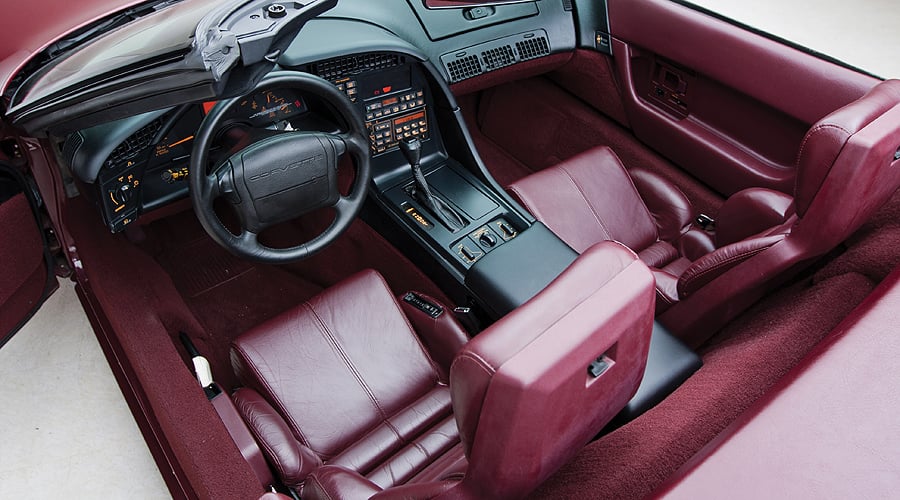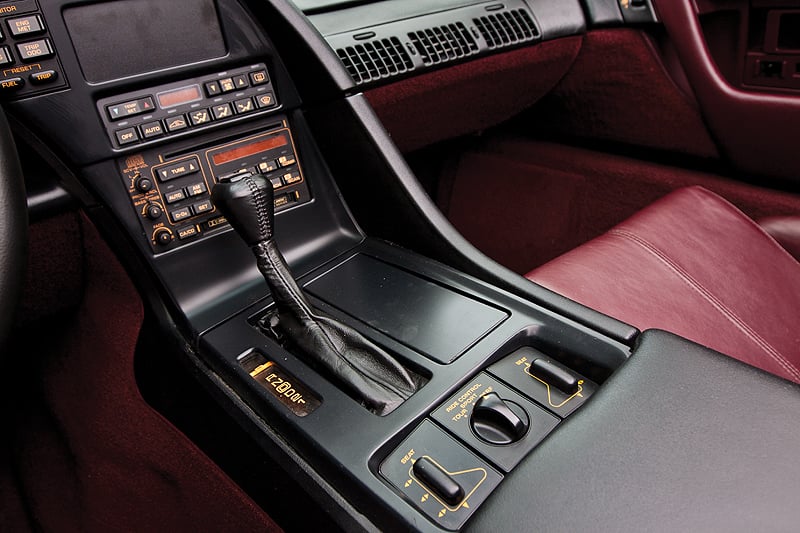 With its innovative, high-tech (for its day) interior and powerful engine, this Nineties Corvette could perhaps be seen as a serious alternative to a more traditional European sports car classic?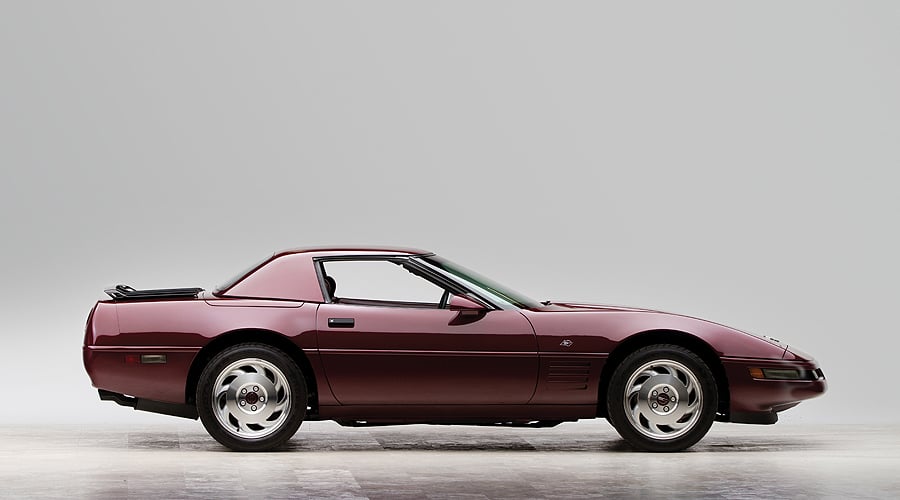 Photos: [email protected] ©2012 Courtesy of RM Auctions