300SL Roadster Tops the Catalogue at Bonhams' 3 Dec 2012 Brooklands Sale
Well, would you expect anything else to headline a sale at Mercedes-Benz World? This early (1957) LHD 300SL Roadster has completed just 37,000 miles from new and is estimated at GBP 380,000 - 450,000.
Other cars bearing the Stuttgart manufacturer's three-pointed star include the 1952 Mercedes-Benz 300b Cabriolet D (GBP 90,000 - 120,000, renovated by M-B Stuttgart) and a 1985 Mercedes-Benz 500SEL Armoured Saloon for GBP 20,000 - 25,000.
Two collections form a significant part of the 72-car (plus one aeroplane, the 1942 Hawker Hurricane) catalogue. The third part of the sell-off of The Patrick Collection includes such gems as the Rolls-Royce-engined, 1950 Land Rover 81" Prototype (GBP 8,000 - 10,000, below) and two similarly styled cars from the 1930s: the 1931 Invicta 4½-Litre S-Type Low-chassis Tourer (GBP 450,000 - 550,000) and the GBP 200,000 - 250,000, 1938 Jaguar SS100 3½-Litre Roadster.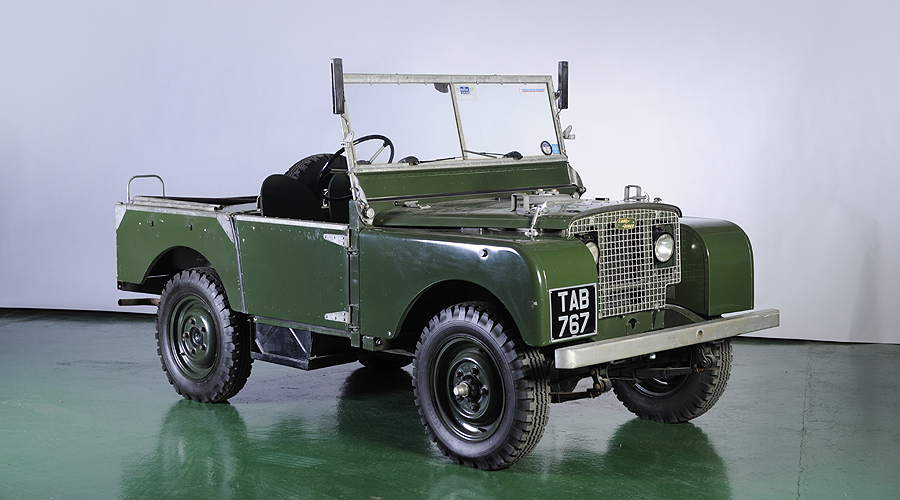 There's also a 1980 Rover 3500 (SD1) Group 1 Racing Saloon at a very tempting 'No Reserve' GBP 3,000 - 5,000.
The other collection numbers 14 mostly pre-War cars, but we do like the 1947 Bentley Mk VI Countryman Shooting Brake by Harold Radford. A lot of fun (and wood to polish) for GBP 40,000 - 60,000.
Other cars that catch the ever-beady Classic Driver eye include the 1970 Lotus Elan Sprint Drophead Coupé (GBP 16,000 - 20,000, modified for racing but formerly the property of Ron Hickman, Design Director at Lotus Cars), and a 1974 Rolls-Royce Corniche Coupé in black for an oh-so-reasonable GBP 18,000 - 22,000.
Finally, do have another look at our video on the fully airworthy Hawker Hurricane. It's the last lot in the catalogue and estimated at GBP 1.4 - 1.7 million.
The sale commences at 14:00 on Monday, 3 December, and will be held at Mercedes-Benz World, Brooklands, Surrey KT13 0SL.

Photos: Bonhams