Spearing towards the Spa Six Hours with Graf von Faber-Castell
Ahead of this year's Spa Six Hours, we joined the event's title sponsor Graf von Faber-Castell on a road trip from its spectacular castle in Germany in the new Bentley Continental GT…
It's early on a Thursday morning in Stein, Germany, and what was looking like a beautiful day has all of a sudden turned rather grey and miserable. But a spot of rain won't dampen our spirits – we're heading on a road trip to the Spa Six Hours with the luxury writing instrument and leather goods brand Graf von Faber-Castell, which is making its first foray into the world of historic motorsport as the event's title sponsor.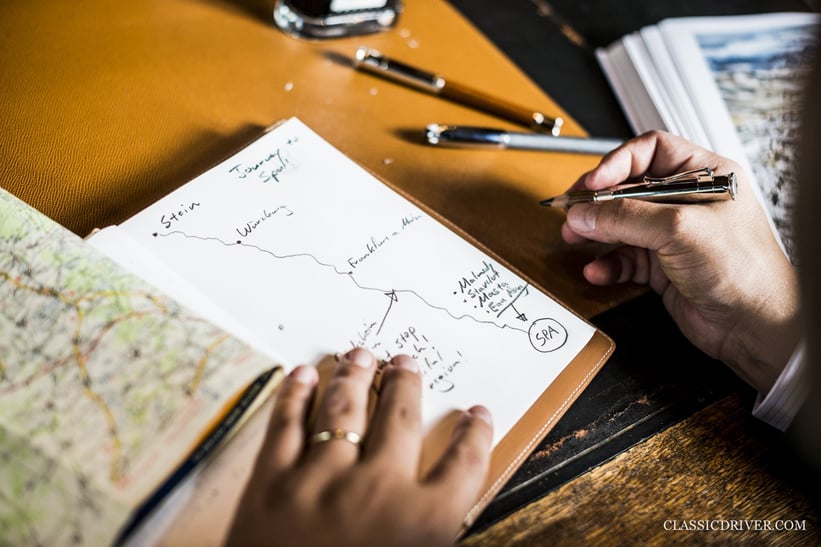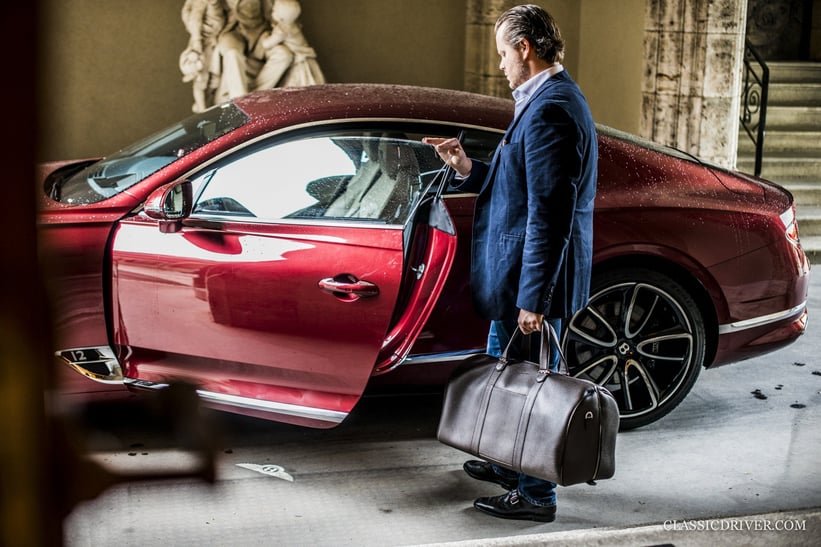 We'll be joining Count Charles Alexander von Faber-Castell – the ninth generation Count of the German aristocratic family who heads up the premium segment of the business – in a new Bentley Continental GT finished in the ravishing shade of 'Rubino Red'. It's a fitting car for the journey as Graf von Faber-Castell has recently launched a special collection together with the history-steeped marque from Crewe.
But first, we're led through a series of vast and ornate art nouveau rooms in the newer side of the Faber castle to a corner office purposely position so the Count's grandfather, Alexander Faber-Castell, could keep a watchful eye on the production facility in the early 20th Century. And what better instrument to map an interesting route to Spa-Francorchamps than the brand's Perfect Pencil?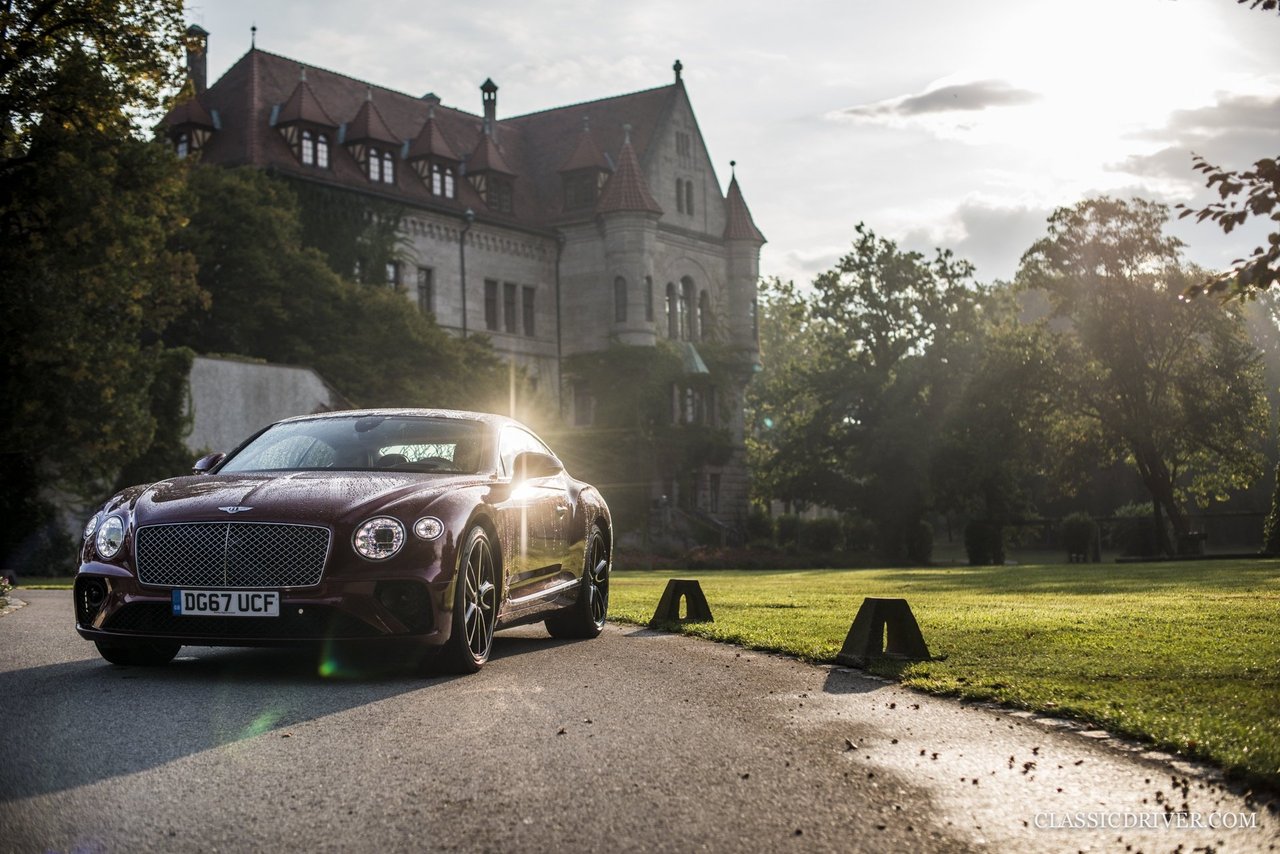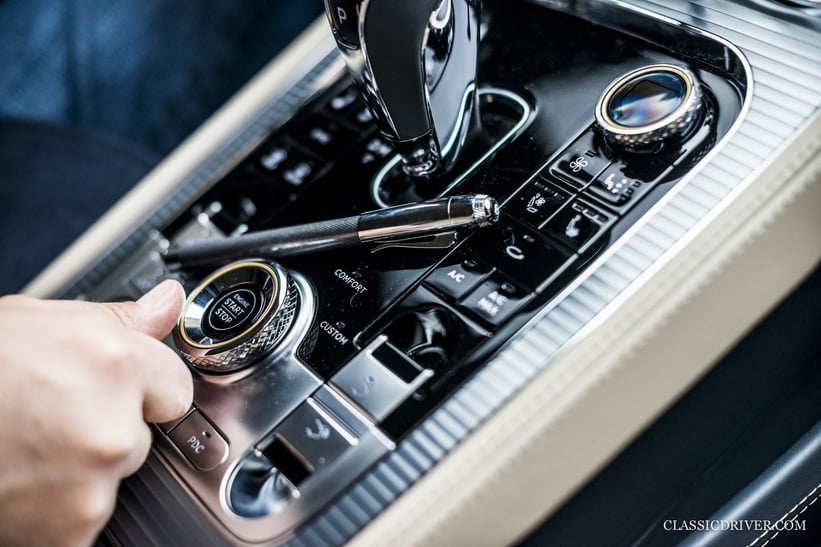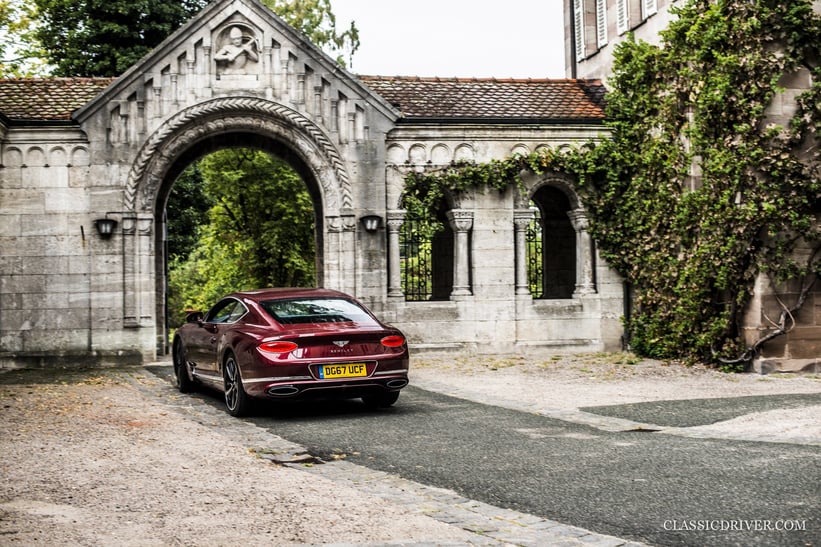 Cocooned in the quiet and comfortable interior of the Bentley and protected from both the weather and the bustling traffic in and around Stein, we ask Count Faber-Castell the obvious question: why the Spa Six Hours? "It was a confluence of factors," he explains. "I have a number of contacts in the historic racing world and I'd seen how the sport had gained in popularity.
"Having looked into it in closer detail, we were particularly drawn to the Spa Six Hours. It's a really interesting race, not least because it's held on a legendary circuit, but also because it's the ultimate test of man and machine and an event that's not outgrown itself or lost its spirit. We thought it was a great fit for our brand. Plus, the visceral experience of seeing these old racing cars in action is hard to top."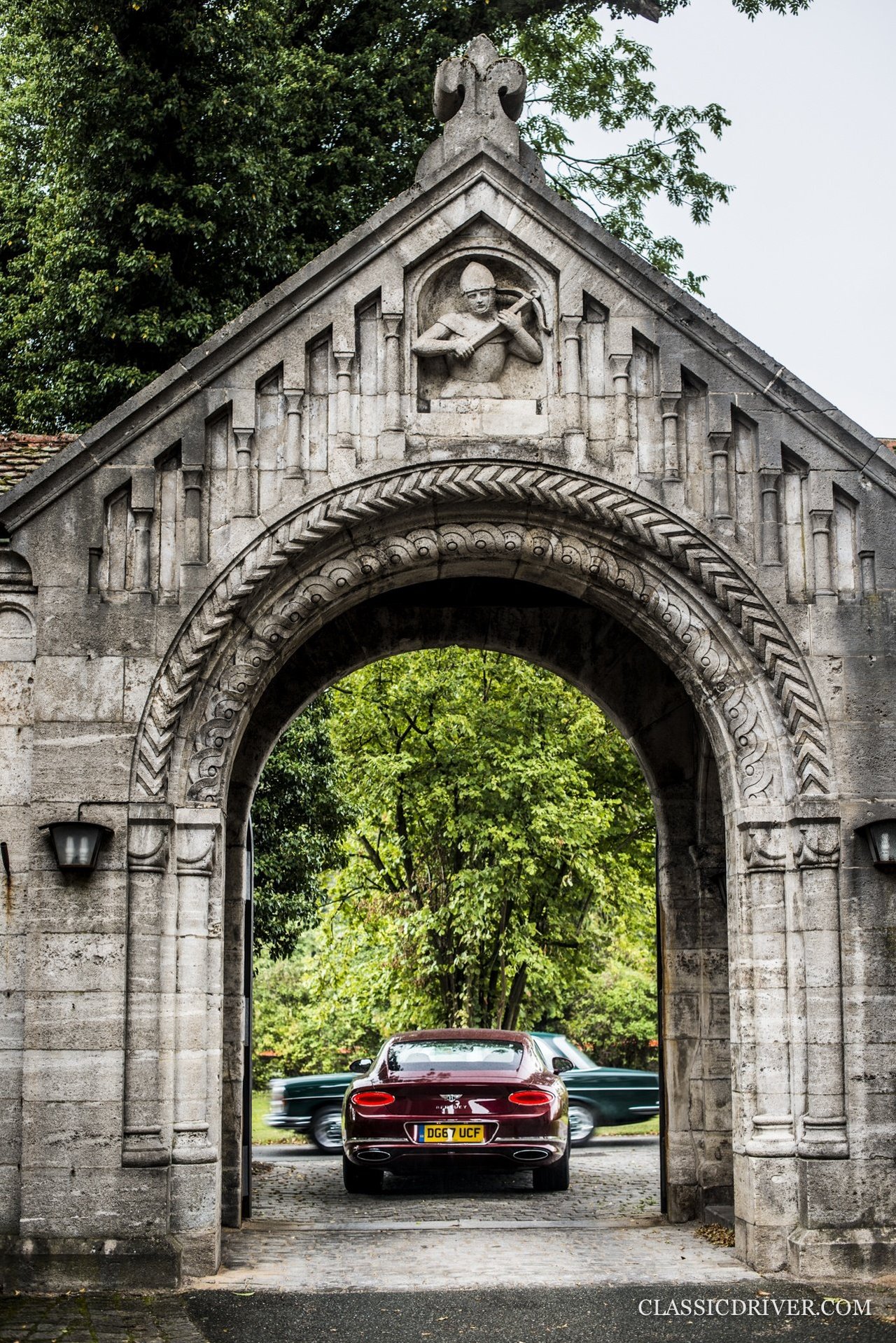 Count Faber-Castell has always been fascinated with historic motorsport. A self-confessed petrolhead, he caught the 'bug' from his father who, while not especially passionate about cars, owned a 1985 Porsche 911 Carrera Convertible. "I was fascinated with that car from an early age," he recalls. "My cousin, who's somewhat older than me, used to take me out in it and I'd always want to go 260kph, the highest number on the speedometer." Needless to say, the uninterrupted whine of the 3.2-litre flat-six left an everlasting mark.
His first car was a 1968 Dodge Charger, which he bought for 5,000 US dollars when he lived in America; the Salzburg-liveried Porsche 917K is his all-time dream machine; and his family still owns several classic cars that belonged to his grandfather, including two special Mercedes-Benzes: a beautiful 300 SEL in signature Faber-Castell green and a champagne-coloured 600. "You can tell the quality simply by opening and closing the door – the engineers who built that car did so with real heart and soul."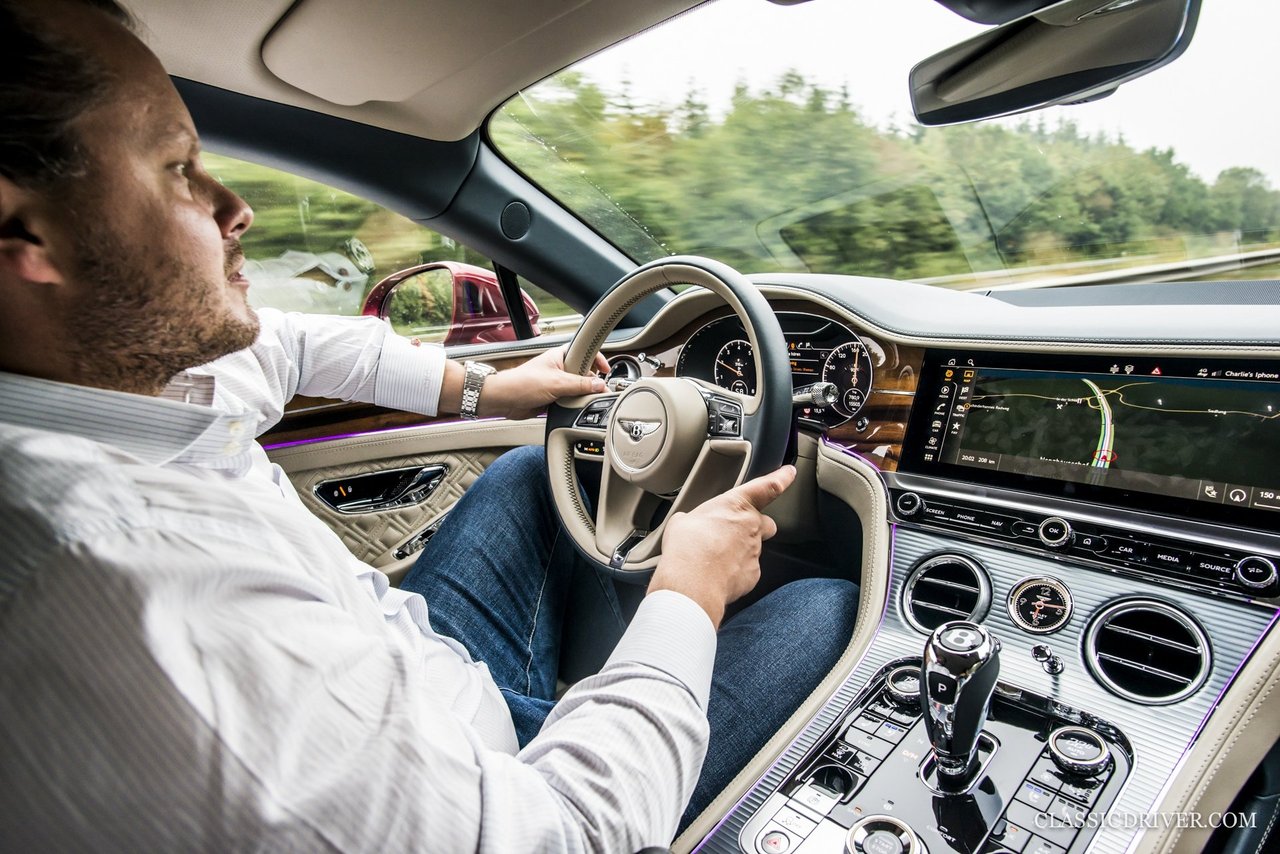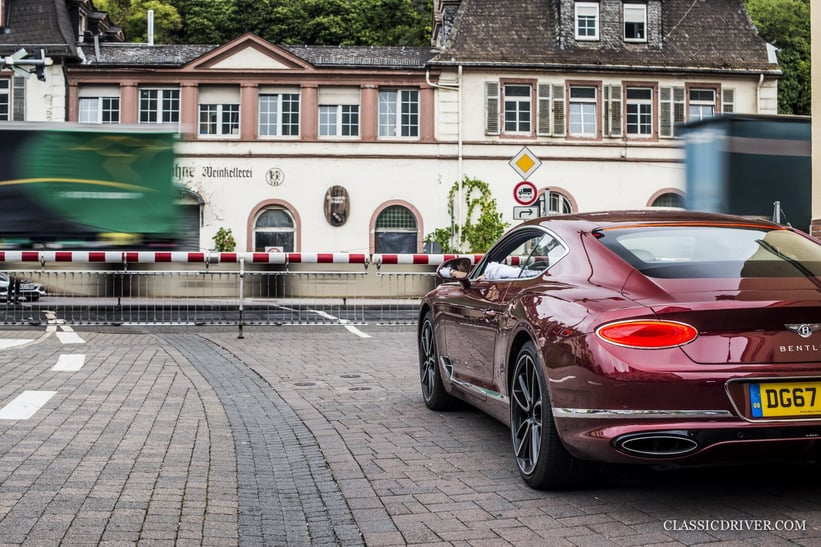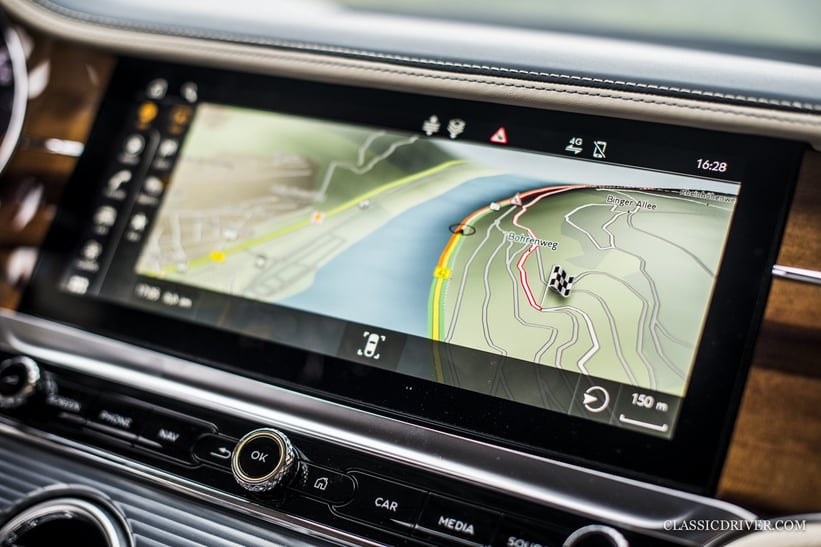 As we join the Autobahn and spear towards our lunch stop in the picturesque Rhine Valley Germany's wine country – the Continental GT's Grand Touring credentials come to the fore. 'Our' car has got the goliath W12 shoehorned under the bonnet and, needless to say, it's quick. Really quick. More miraculous, though, is how sure-footed and refined it is – at over 250kph, you needn't raise your voice to talk to your passenger at all.
So, what parallels can be drawn between classic cars and Graf von Faber-Castell's beautiful pens and pencils? The Count believes that rapid technological evolution in the modern world is inundating our lives and, as a result, people are 'decelerating'. He's certainly seen it in his own industry – adult colouring books, for example, have contributed to the strongest period in Faber-Castell's 257-year history.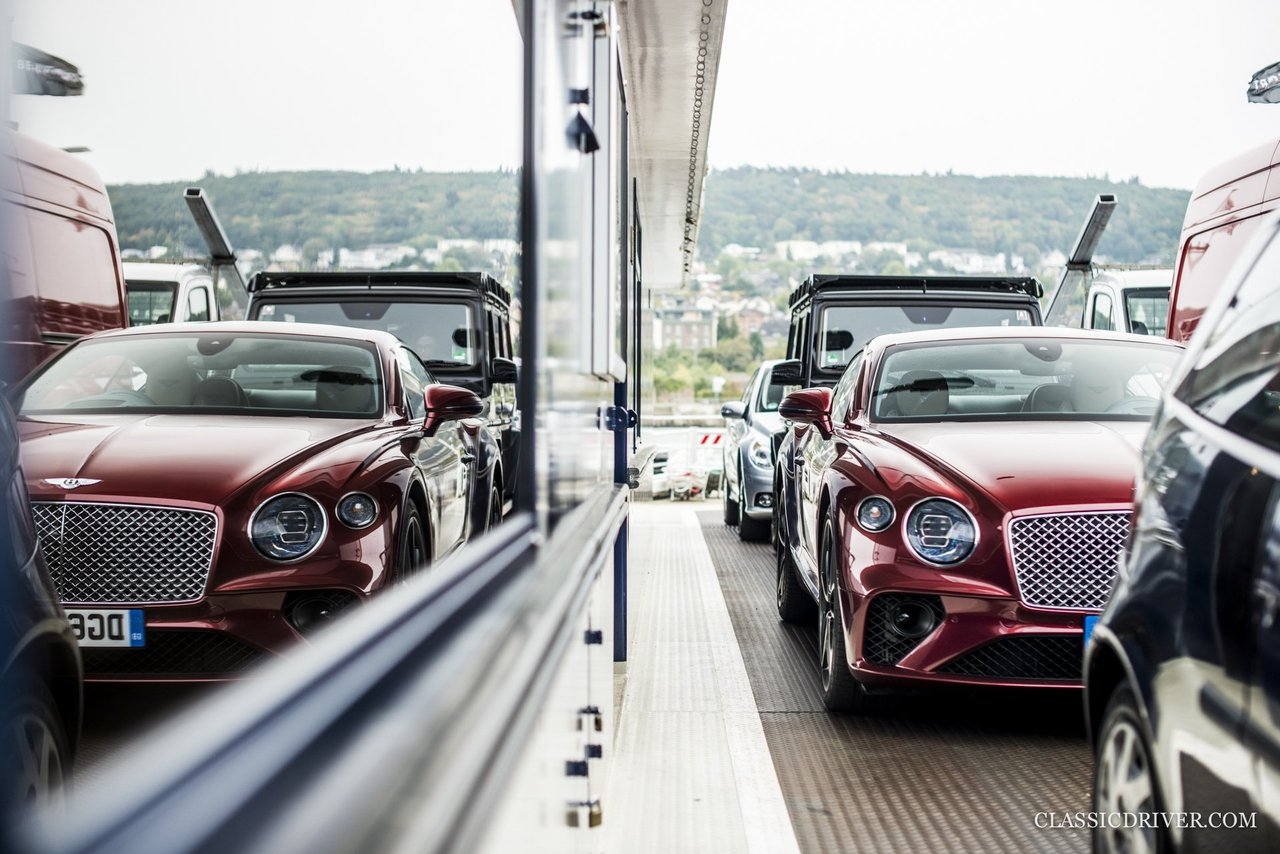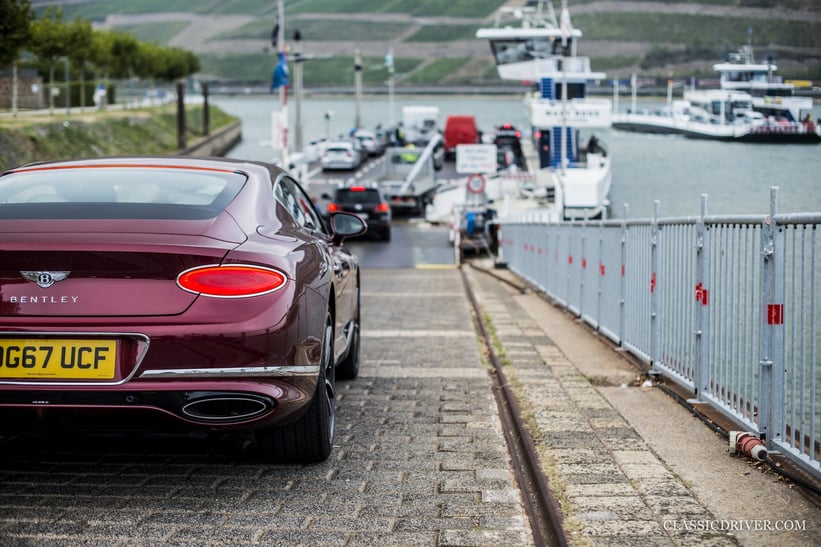 "For me, that's a testament to the fact people want to unwind," he comments frankly. "Look at the slow food trend or the explosion in demand for vinyl records. You might be able to flick between songs on Spotify on your phone, but there's something special about the process of changing an LP." Similarly, he notes the impersonal nature of communicating via email or WhatsApp: "The experience of hand-writing a note is equally special and people really appreciate you taking the time".
It's a topic we discuss further as we thread the Bentley through the stunning vineyards high above Rüdesheim in the Rhine Valley. "People appreciate classic cars because new cars are so over-engineered and so similar that they've lost their emotion and authenticity. People want to go back to their roots – they want a soulful carburetted engine that doesn't necessarily start every time!"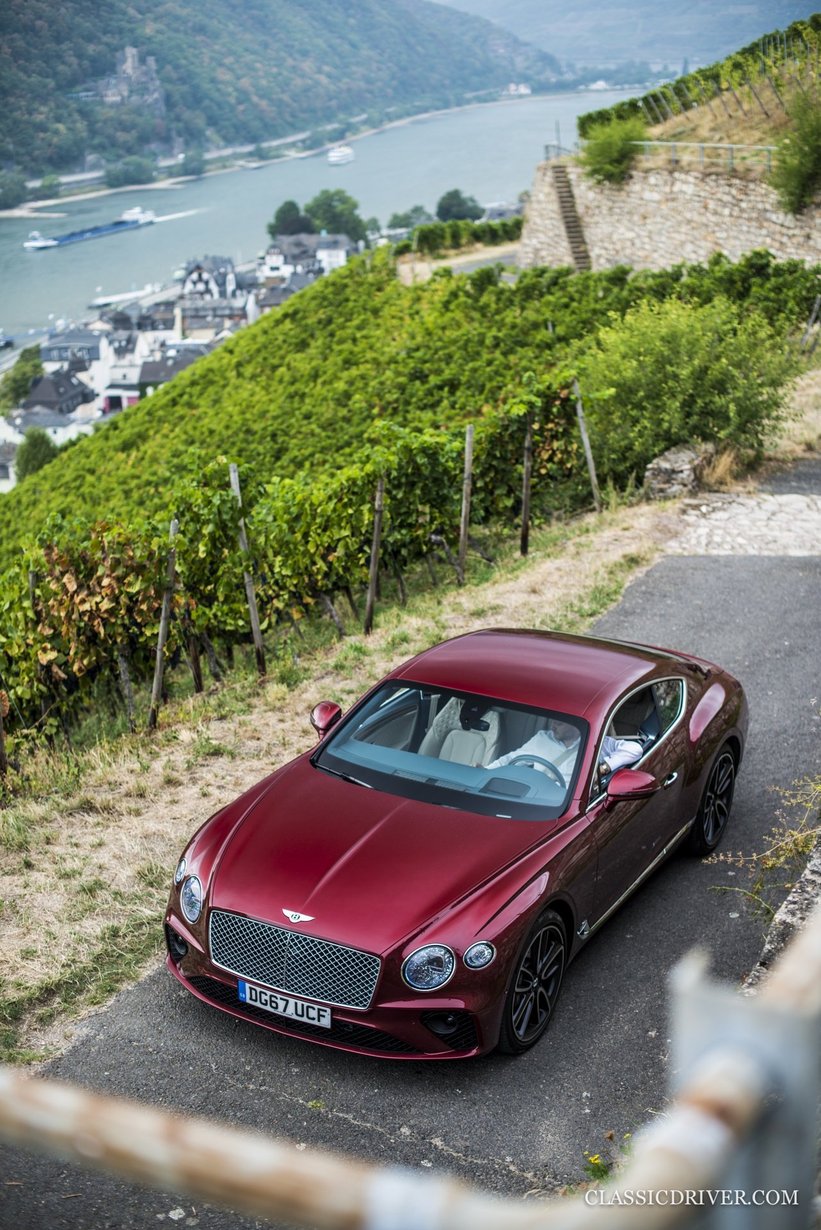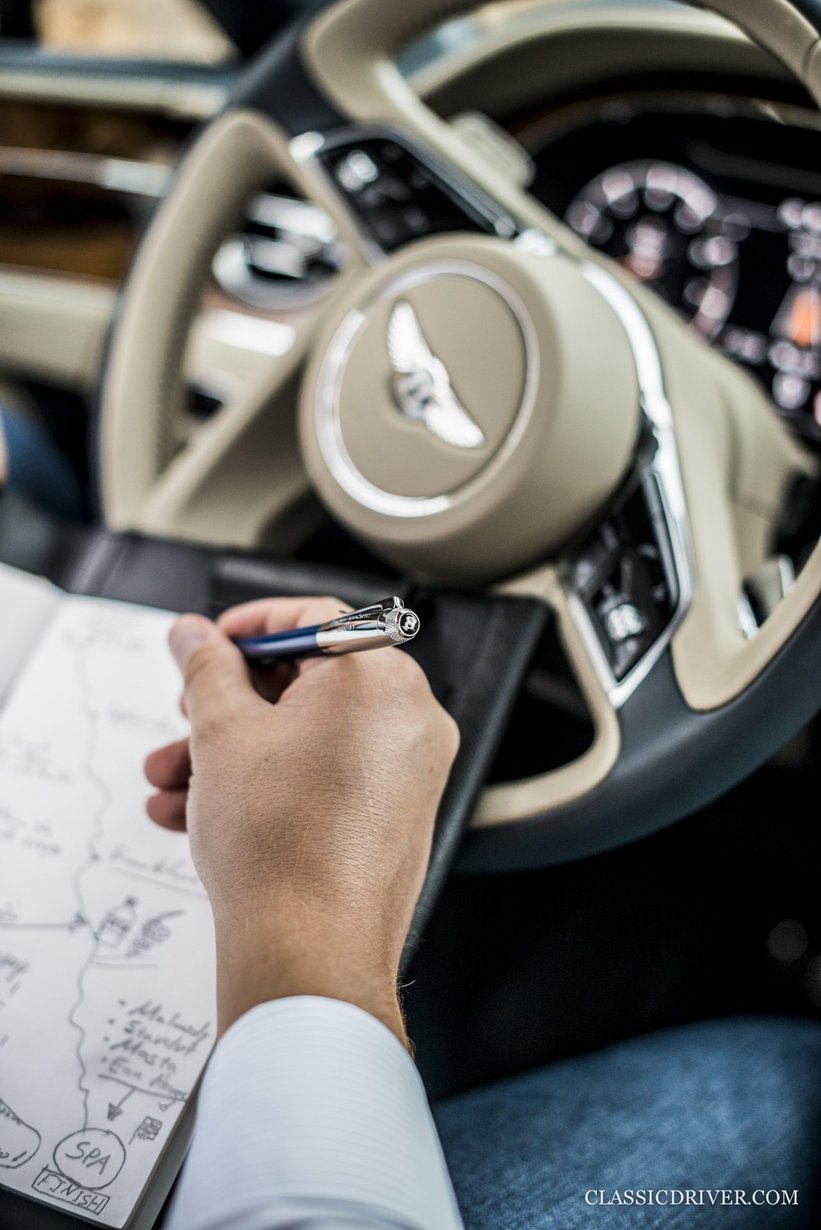 Be it driving a classic car or writing a letter, Count Faber-Castell is also keen to point out the individuality of each experience. "Each and every classic car has a different personality and makes you feel a different way when you sit inside it," he continues. "And I think writing is exactly the same – you can choose a fine or broad nib, for example, or select one of our 18 shades of ink." We can't help but think of Enzo Ferrari, who used to sign all his correspondence with purple ink. Oh, and if you're wondering, the Count's colour is Stone Grey.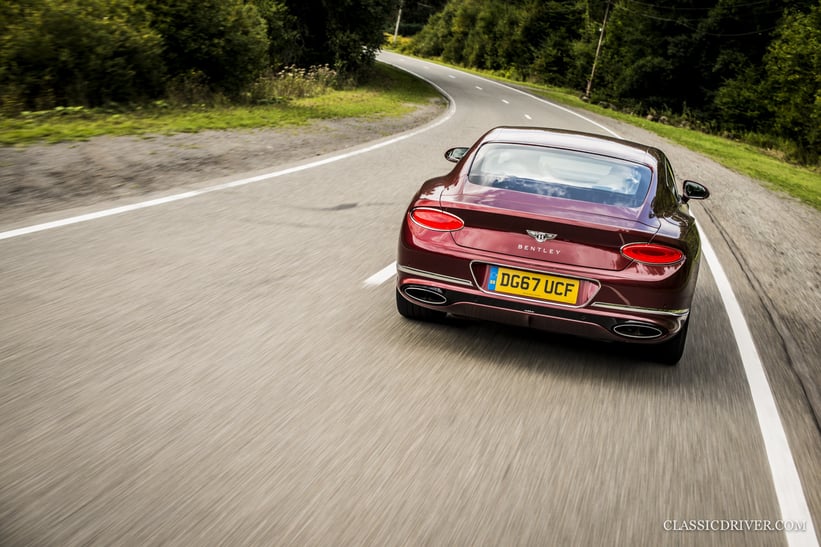 We arrive bang on time at Spa, where the dense forest is already taking on its autumnal hue. Before we head to the Six Hours, though, we can't help but trace a stretch of the original, unadulterated, and infamous Spa circuit. Barrelling through the Masta Kink or the long sweeping right-hander at Stavelot, we're reminded of the excitement, romance, and danger of what is commonly considered to be the golden era of motorsport. They recall that oh-so-different era – one whose myth was forged by heroic and passionate individuals, many of whom paid the ultimate price doing what they loved on this very stretch of road.
It feels appropriate to slow down at this point. Count Faber-Castell has stuck on Dark Side of the Moon by Pink Floyd. Rather humbly, he decides to tell us that this is the first time he's ever driven a Bentley. So, what's the verdict? "I think it's magnificent," he concludes. "It's as smooth and refined as David Gilmour's guitar playing and the intoxicating combination of leather, wood, and aluminium makes it feel unlike any other car on the road today." From our experience, the Count's appreciation of British understatement and elegance is indicative of the German people in general – hence, the two brands really do go hand in hand.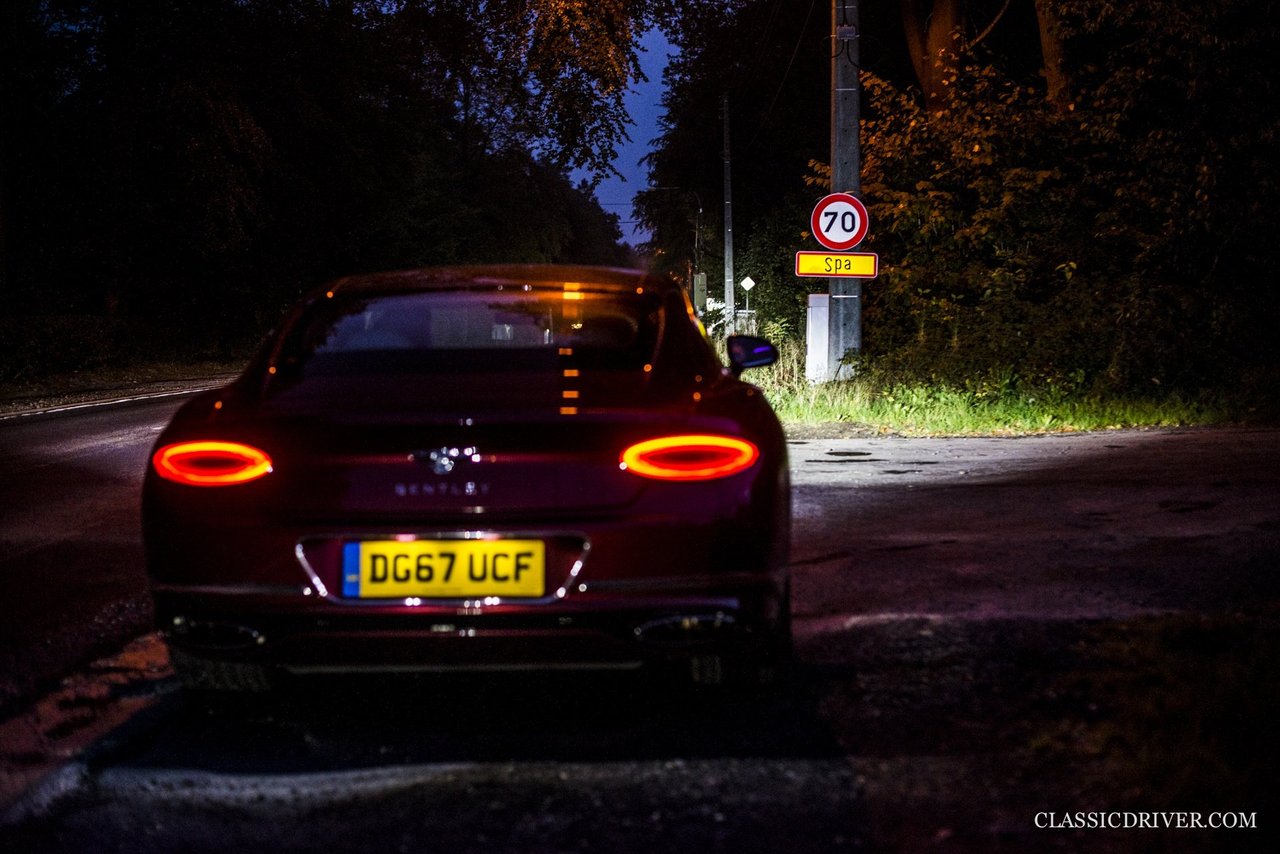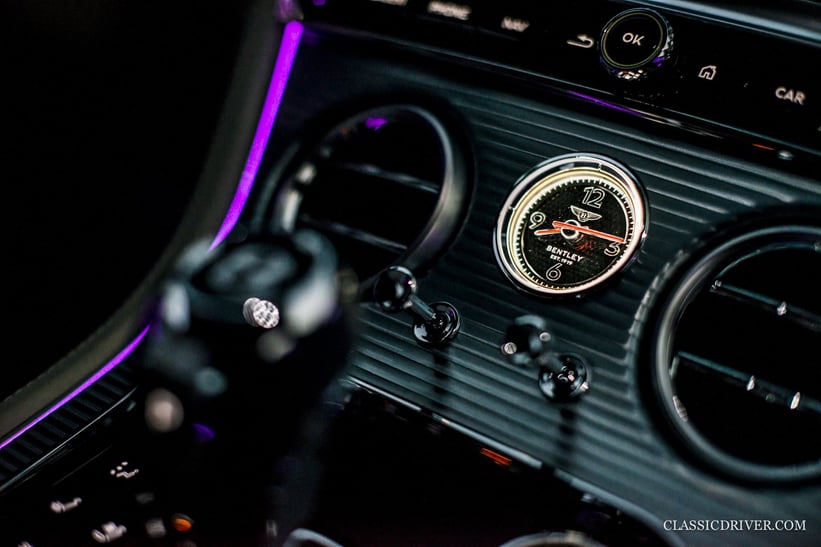 It's at that point realisation dawns. We might have reached 260kph on the Autobahn earlier today and be headed to one of the noisiest, most fast-paced, and fearsome historic motorsport meetings in the world. But as we waft through the modern circuit's gates, accompanied by nothing but Pink Floyd and the gentle hum of the W12, we're decelerating – both physically and mentally – and truly going back to our roots. Bring on the weekend.
Photos: Rémi Dargegen for Classic Driver © 2018