More than 30,000 visitors
From 20 to 22 July 2014, Ludwigsburg Palace opened its doors for the 11th time for Retro Classics meets Barock. This automotive beauty contest and festival of classics attracted more than 30,000 visitors, partly helped, no doubt, by the inclusion this year of classic motorcycles. The international jury struggled with the difficult task of assessing more than 250 classics, to award prizes in no fewer than 11 different categories. Ninety classic cars were seen in the FIVA Concours and some 160 in the Festival of Classic Cars (where the rules are somewhat relaxed, with the eligible years of construction extended to 1984). The Concours saw appearances by numerous early classics with special bodies – a Bentley by Erdmann & Rossi, a Lancia Astura by Pininfarina, alongside Alfa Romeos with bodies by Bertone, Pininfarina, Touring and Castagna.
And the winner is...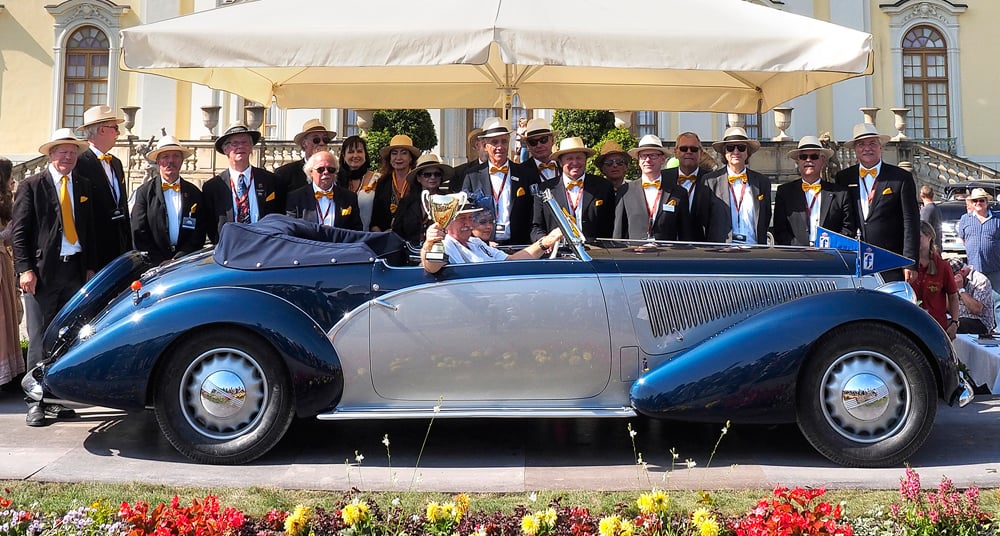 The coveted Best of Show trophy for 2014 went to a rare 1938 Lancia Astura Pininfarina. The 'Best of Festival of Classic Cars' was awarded to a 1937 BMW 328 Sport and, in a unusual concours class that invited a children's jury to pick its own favourite, a 1954 Chevrolet Corvette was the distinguished winner of the 'Children's Choice Award – Best of Show'. In the special categories '125 Years of Peugeot Motor Vehicles, 'Jaguar XK 140' and 'Classic Bikes', the winners were a 1935 Peugeot 302, a 1955 Jaguar XK140 OTS and a 1966 BMW R50/2. Meanwhile, the RetroClassicCultur eV award went to the former German Minister of Transport, Dr. Matthias Wissmann, under whose direction the H flag was introduced on 27 July 1997. The current president of the German Association of the Automotive Industry accepted the award personally at a special ceremony at the Palace.
Photos: Retro Promotion