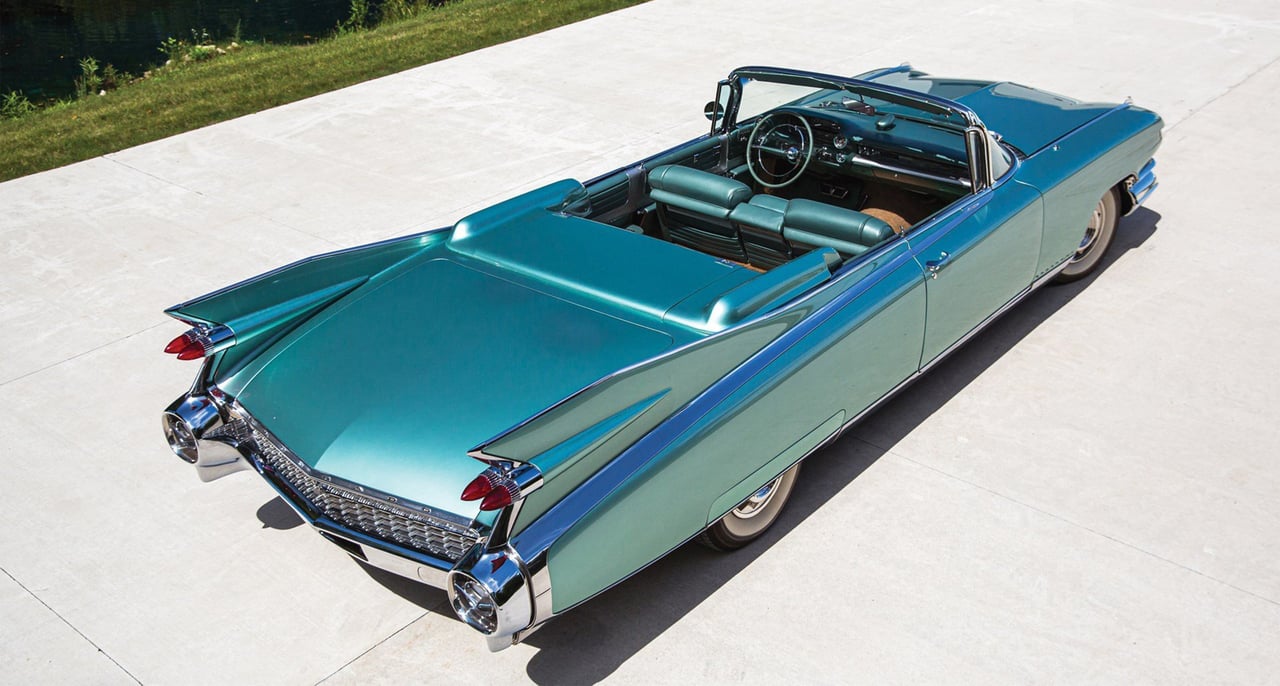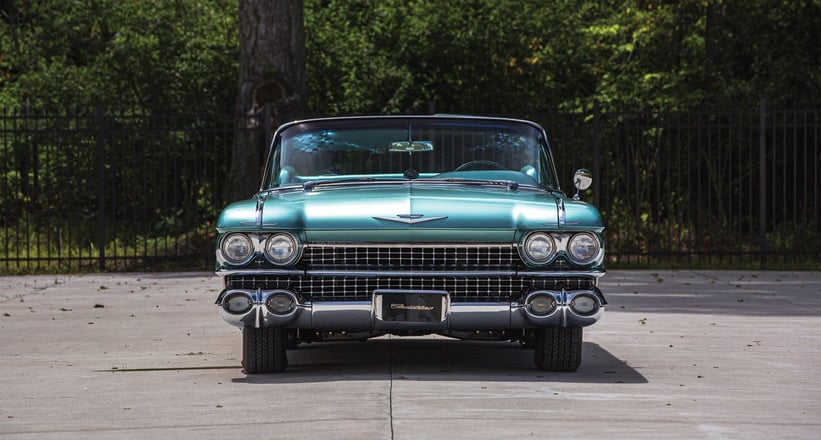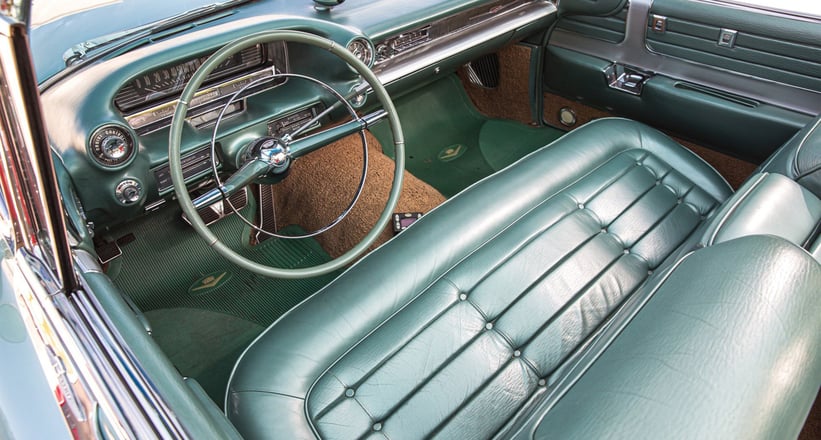 Life could be a dream
The undisputed queen of soul, Etta James once said, "As long as I was riding in a big Cadillac and dressed nice and had plenty of food, that's all I cared about." A quote I'm sure we can all relate to, and seeing this enormous drop-top 1959 Cadillac Eldorado parked outside would be enough for anyone to don their finest clothes and go for a slow cruise to the best restaurant in town.
For most, the 1959 Eldorado embodies America in vehicular form, pairing perfectly with flickering neon signs and Elvis' shuffling hips. Its styling represents the peak of American exuberance, with this top-of-the-shop Biarritz example finished in a stunning period-correct Hampton Green over a Slate Green Metallic interior, adding to the mid-century delight. One of just 1,320 examples ever made, we can't think of many cars as stylish and smile-provoking as this whale tail!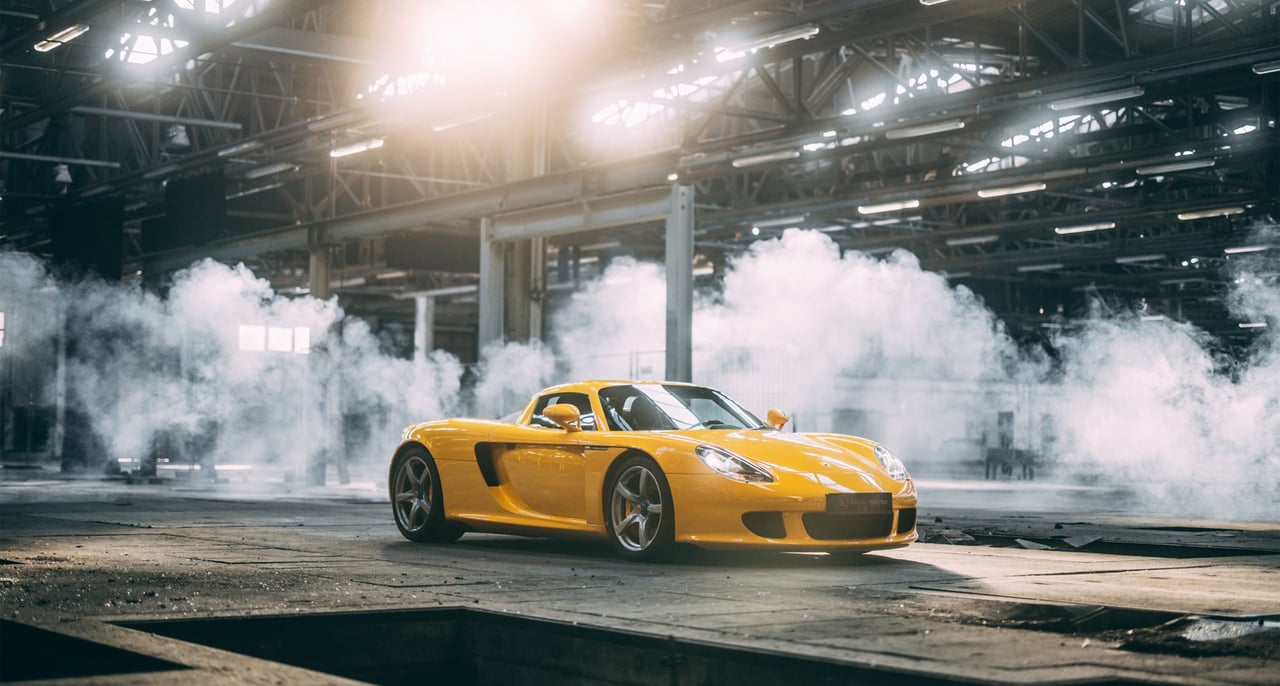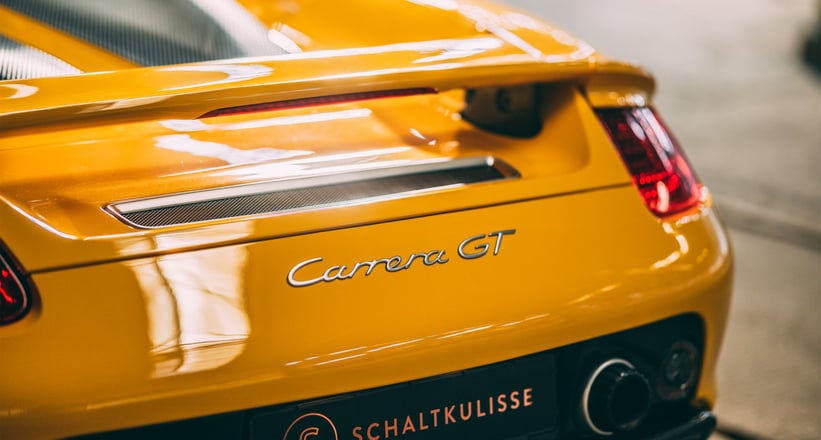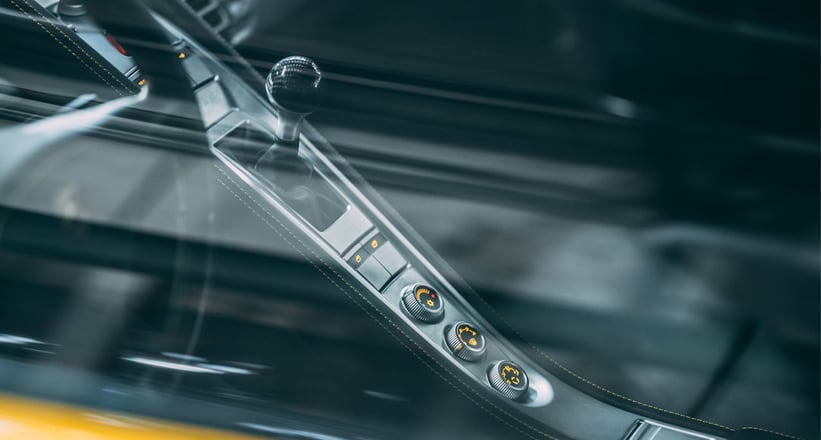 Stuttgart's finest creation
It's the engine and subsequent car that very nearly wasn't. Born from a dream of competing at the Le Mans 24hr Endurance race and then squeezed into a road-spec chassis, this howling naturally aspirated V10 engine found its home with the Carrera GT and has since become arguably the last analogue supercar.
This particular 2006 Porsche Carrera GT is one of just 89 examples that were finished in Fayence Yellow, a rich, vibrant shade that suits the low-slung body and simple curvature of its design well. The interior was kept simple yet tasteful in black with yellow stitching, while a wealth of carbon fibre options bring some raciness to the cabin, much of which is completely unnecessary as your entire body will be solely focussed on hearing that high-pitched scream bellowing out just inches behind you! Showing only 18,500km from new, this one-owner machine has plenty more to give and is a must for any Porsche enthusiast!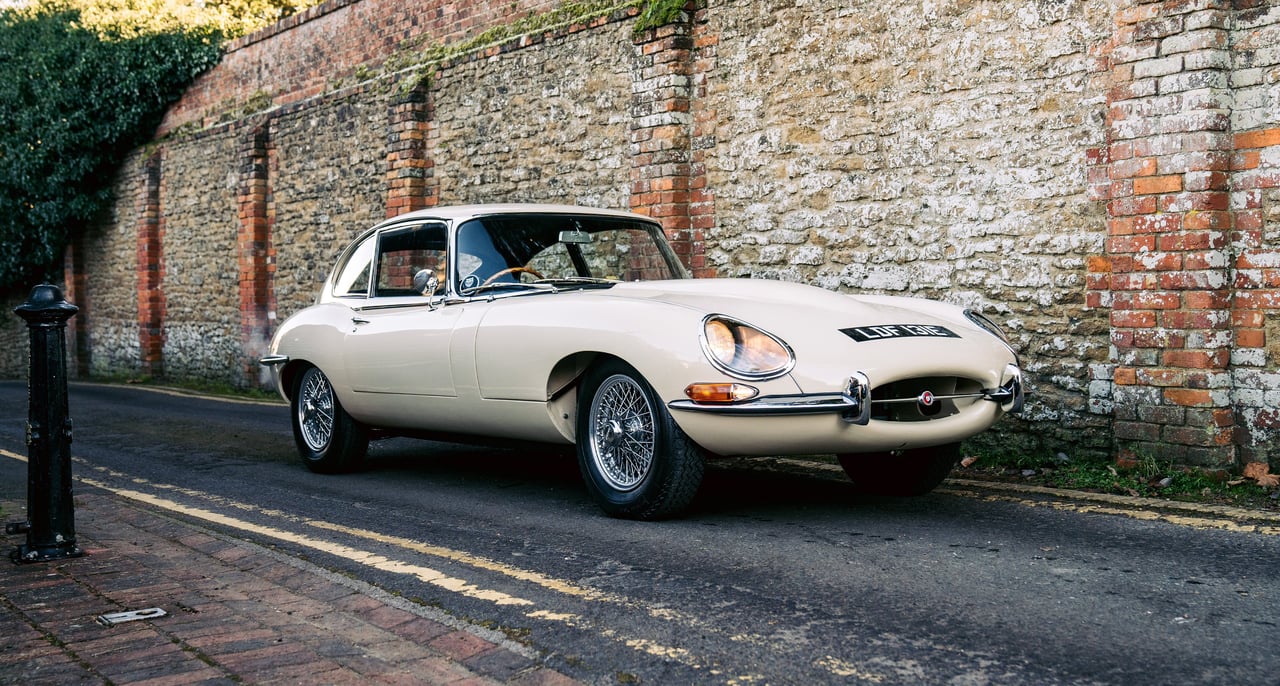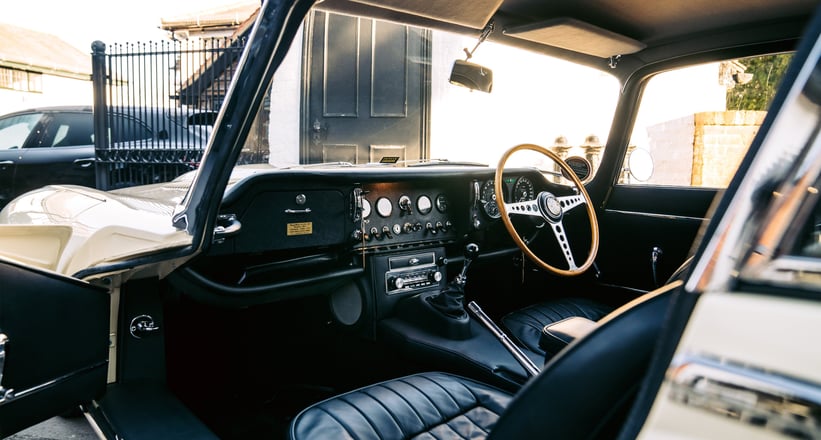 Series 1, Episode 1
The fact is, it's impossible to dislike a Series 1 Jaguar E-Type. The long, swooping bonnet, the racy get-up-and-go engine, the leather-clad interior; it's a car that proves Britain could make some truly wonderful rides when they fancied it.
This off-white example has been treated to a full restoration by Jaguar Specialist Robin Lackford Engineering, ensuring it is ready and willing to be enjoyed to the fullest. With popularity for the first-generation Jaguar E-Types at an all-time high, now might just be the best time to get behind the wheel of one!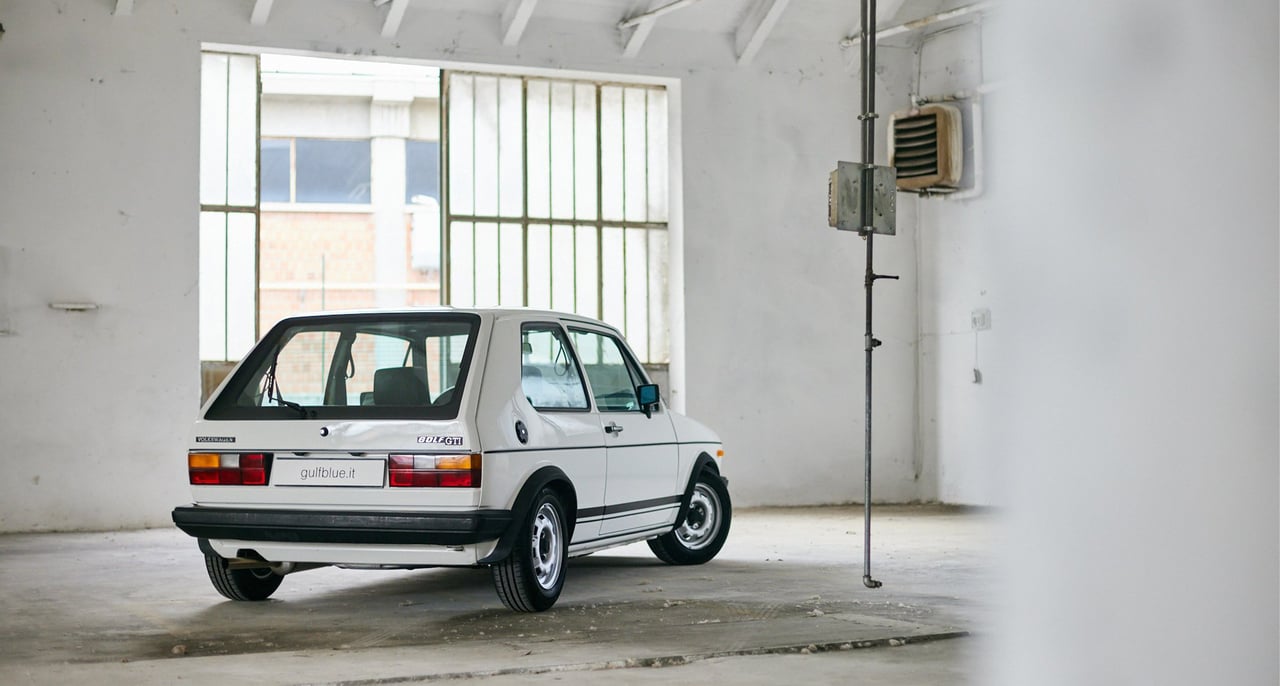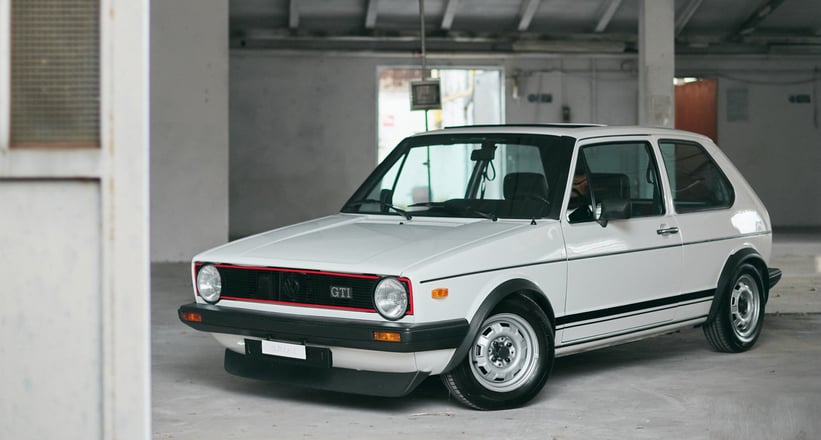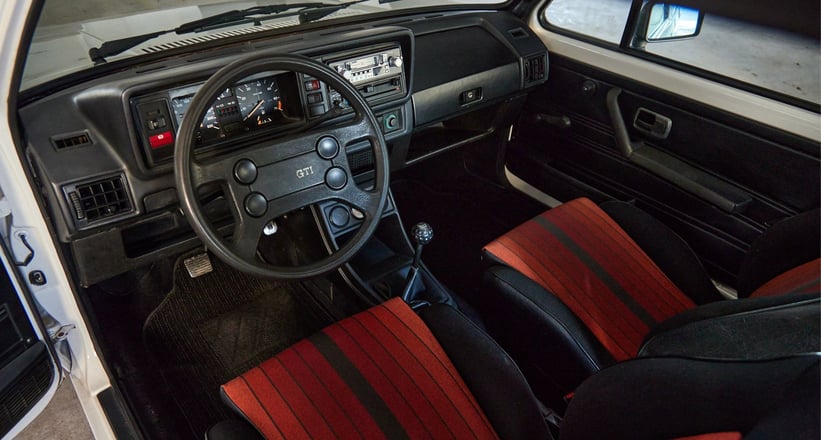 Alpinweiss Delight
We've seen plenty of glorious early-model Golfs grace the Classic Driver Market, but this example is one that caused a few eyebrows to go skywards. We love hearing about cars that have been enjoyed, passed down through generations and taken on once-in-a-lifetime adventures.
It seems this 1981 Volkswagen Golf GTI has completed all of the above, staying in the same family from new until 2005, clocking up a total of 180,000 km in the process! Now, the car has been returned to its former glory and is finished in everybody's favourite Alpinweiss with a black-red-orange fabric interior. Whilst the exterior looks fantastic, the hot-hatch's engine has also had a refresh, upgrading the injectors and pistons for some extra grunt!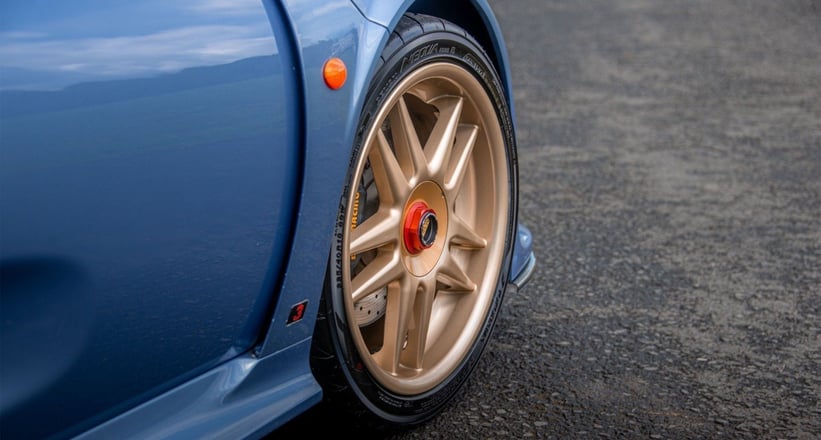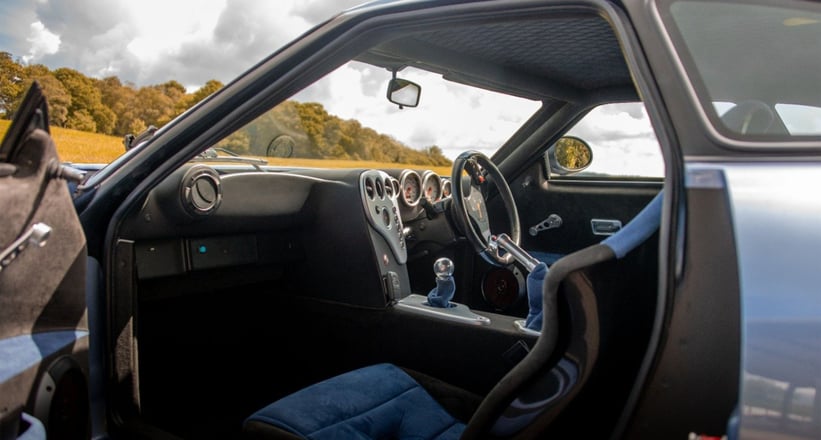 A noble with the noise
Bursting into the daily driver meets track toy space in the year 2000, the Noble M12 was a real breath of fresh air for the market. Offering a bare-bones, visceral driving experience at any speed, the hotter GTO variant boasted 350 horsepower from its raspy V6 engine.
Yes, the rear lights may have been borrowed from a Mk1 Ford Mondeo, but the M12 GTO proved its worth against other, often far more expensive sports cars. This example wears a fantastic colour combination and is a real low-mileage gem, having covered just 26,658 miles from new. As modern sports car become riddled with driver aids and fancy tech, this lightweight racer promises to put the fun back into driving.