RIMOWA-ALUKOFFER-ALUMINIUM SUITCASE-ROADSTER-LIGHTWEIGHT-WATERPROOF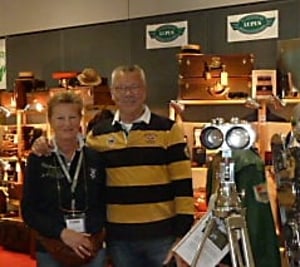 Location
Description
Was heute die RIMOWA Koffer sind, waren früher die ALUMINIUM LEICHTKOFFER von HESTON-AIRCRAFT, ideal für die Gepäckbrücke eines ROADSTERS, WASSERDICHT, LEICHT & INDIVIDUELL.
Originale GRÜNE LACKIERUNG mit dunkelgrünen Doppel-Streifen rundum.innen beschichtet mit " Spraytex " antirutsch Beschichtung.
Maße : 56 x 33 x 16 cm cm 2.5 Kg.
Wir haben diese Aluminium Koffer sowohl in FLACHER als auch in GEWÖLBTER FORM- siehe Fotos
What the RIMOWA cases are today, the ALUMINIUM LIGHTWEIGHT CASES from HESTON-AIRCRAFT used to be, ideal for the luggage rack of a ROADSTER, WATERPROOF, LIGHT & INDIVIDUAL.
Original GREEN PAINT with dark green double stripes all around.inside coated with " Spraytex " anti-slip coating.
Dimensions : 56 x 33 x 16 cm
2.5 kg. We have these aluminum cases in both FLAT and CURVED SHAPE - see photos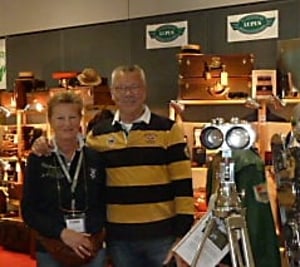 ---
Contact Person
Kontaktperson
---