F1 Engine TAG- MCLAREN PORSCHE - TTE PO 1
Lot sold
CHF 15 000 - 20 000
(listed)
Estimate
CHF 15 000 - 20 000
(listed)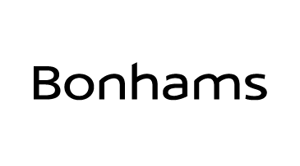 Location
Description
In 1981, McLaren director Ron Dennis asked Porsche to design an entirely new Formula 1 engine for him.
Its specifications specified that it had to be a compact 1.5-litre V6 turbo to meet the requirements of its chief designer, John Barnard. The results proved to be particularly successful: a 90° V6 in aluminum alloy, bore and stroke of 82 x 47.3 mm, developing 600 horsepower at the start, 75 more than its competitor, the Ford Cosworth V8. It will be renamed TAG Porsche following the involvement of Mansour Oijeh through his company, Techniques d'Avant Garde.
Used during five F1 World Championship seasons from 1983 to 1987. It took part in 68 Grand Prix's, offering McLaren two Constructors' World Championship titles in 1984 and 1985, and three Drivers' World Championship titles for Niki Lauda in 1984 and Alain Prost in 1985 and 1986.
"The McLaren-TAGs were so competitive that the 1984 drivers' title became a private matter between Alain Prost and me," recalls Nikk Lauda. "The fact that we won 12 of the 16 rounds between us says a lot. Porsche did a really great job."
Moteur de F1 TAG- MCLAREN PORSCHE - TTE PO 1
En 1981, Ron Dennis directeur de Mc Laren demande à Porsche de lui étudier un moteur de Formule 1 entièrement nouveau.
Son cahier des charges précisait que ce devait être un V6 turbo 1.5 litre, compact, pour satisfaire aux exigences de son chef designer John Barnard. Le résultat va s'avérer particulièrement reussi: un V6 à 90° en alliage d'aluminium, d'alésage et course de 82 x 47.3 mm, développant au départ 600 chevaux, soit 75 de plus que son concurent le V8 Ford Cosworth. Il sera rebaptisé TAG Porsche suite à l'implication de Mansour Oijeh par le biais de sa société Techniques d'Avant Garde.
Utilisé au cours de cinq saisons de Championnat du monde F1 de 1983 à 1987. Il participera à 68 Grand Prix, offrant à Mc Laren deux titres de Champion du Monde des constructeurs en 1984 et 1985, et trois titres de Champion du monde des pilotes pour Niky lauda en 1984 et Alain Prost en 1985 et 1986.
"Les McLaren-TAG étaient si compétitives que le titre pilotes 1984 devint une affaire privée entre Alain Prost et moi," se souvient Niki Lauda. "Le fait que nous ayons emporté 12 des 16 manches à nous deux en dit long. Porsche fit vraiment un travail remarquable."
Le moteur que nous présentons TTE PO 1 N°25 sur une production totale de 40 exemplaires, est monté sur un pied de présentation métalique. il est incomplet et présente les stigmates d'utilisation en compétition.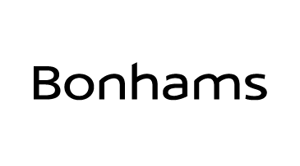 ---
Contact Person
Kontaktperson
First name
Bonhams Collectors' Car department
---