2009 Wiesmann GT MF4
Lot sold
EUR 135 000 - 150 000
(listed)
Estimate
EUR 135 000 - 150 000
(listed)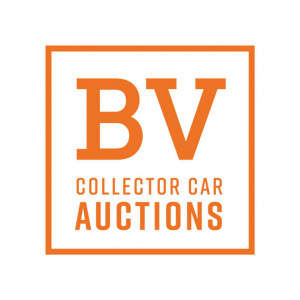 BV Collector Car Auctions GmbH
Location

Performance

367 PS / 270 kW / 362 BHP
Description
Eine deutsche Beschreibung finden Sie weiter unten.
This Wiesmann is for sale from the first owner, has run less than 17.800 km only and comes with a large number of extras.
The company Wiesmann GmbH was founded in 1988 by the two brothers Martin and Friedhelm Wiesmann and was located in Duelmen, Germany. In the first years Wiesmann only produced hardtops, but the brothers always had the idea to build their own car – the Wiesmann Roadster.
In 1993 the first production model with the name Wiesmann Roadster MF30 was built – an open two-seater with a folding roof, a straight-six cylinder engine from BMW with a power output of 231 hp / 170 kW and a capacity of 2.979 ccm. The glass-fibre reinforced plastic (GRP) body of the roadster was mated to a stiff tube frame chassis.
The MF30 was followed by the MF3, that received a stronger 3.426 ccm straight-six cylinder BMW engine with 343 hp / 252 kW.
After building only open cars for twelve years, Martin and Friedhelm Wiesmann presented the first closed Wiesmann MF4 to the public on the IAA in Frankfurt 2003. The MF4 benefitted from various updates compared to the roadster in terms of chassis, design and engine. For the first time Wiesmann used a steel monocoque chassis, weighing only 110 kg, while the body was still made out of lightweight GRP. The engine was also heavily upgraded and Wiesmann went from the 6 cylinder engines to a 4.8 litre V8 BMW engine producing 367 hp (270 kW). With the new powerplant the MF4 reached a top speed of 290 km/h and accelerated from 0-100 km/h in 4.6 seconds.
The Wiesmann GT MF4 Coupé offered by us was delivered to its first and current owner on the 14th of September 2009. It was painted in "Panamabraun metallic" and has an extensive list of special equipment, i.a. the special leather "MB nature antique" that was used for the interior and also the steering wheel. The seats received the "Wiesmann-typical" gecko-sign as embroidery. Furthermore the Wiesmann was provided with a special order 2-coat metallic paint, door strips in aluminum, electrical seat height adjustments, seat heater for both the driver and passenger, air conditioning and Xenon light.
Today the GT MF4 Coupé has a total mileage of only 17.620 kilometers, is in a very nice almost new condition and still belongs to the first owner. The documentation file includes the confirmation of order, the delivery receipt and of course the original service booklet.
The car is very well kept. Just on the front some stone-chipping can be spotted. From the technical point of view, the Wiesmann runs flawlessly. All it needs before heading off into the new season would be a service. We'll happily support you to organize this.
The car is available for an inspection by appointment only in 33415 Verl, Germany. We are happy to show you the car and the documents and have a lift available as well.
Please contact us if you wish to obtain further information.
Der von uns angebotene Wiesmann ist aus 1. Hand, weist eine geringe Laufleistung von nur 17.800 km vor und ist sehr gut ausgestattet.
Die Wiesmann GmbH wurde im Jahr 1988 von den Brüdern Martin und Friedhelm Wiesmann gegründet und hatte ihren Sitz in Dülmen, Deutschland. Zunächst fertigte die Firma Wiesmann in eigener Produktion Hardtops für Cabriolets, aber die beiden Brüder wurden immer von der Idee getrieben eigene Roadster zu bauen.
Im Jahr 1993 entstand das erste Serienmodell mit der Bezeichnung Wiesmann Roadster MF30. Ein offener Zweisitzer mit Faltdach, einem Reihensechszylindermotor von BMW und einer Motorleistung von 231 PS / 170 kW und 2.979 cm3 Hubraum. Das Fahrgestell besteht aus einem mit Aluminium beplankten feuerverzinkten Gitterrohrrahmen, die Karosserie aus einem glasfaserverstärkten Verbundwerkstoff.
Auf den MF30 folgte die Weiterentwicklung des Roadsters mit dem Modell MF3, welcher bereits eine stärkere Motorisierung mit einer Motorleistung von 343 PS / 252 kW vorweisen konnte, der Hubraum liegt bei diesem Roadster bei 3.246 cm.
Nachdem die Brüder Martin und Friedhelm Wiesmann fast zwölf Jahre lang ausschließlich offene Fahrzeuge gebaut haben, wurde im Jahr 2003 auf der IAA in Frankfurt der erste geschlossene Wiesmann vorgestellt. Der Wiesmann GT MF4 ist ein 2-sitziges Coupé mit einigen Modifikationen an Rahmen, Design und Motorisierung. Das Aluminium-Chassis ist nur noch 110 kg schwer und die Karosserie besteht nach wie vor aus glasfaserverstärktem Verbundstoff. Als Motor wurde bei den bis Ende 2009 gebauten Fahrzeugen ein V8-Motor von BMW mit einer Leistung von 367 PS (270 kW) verwendet. Damit erreicht dieser elegante Sportwagen eine Höchstgeschwindigkeit von 290 km/h und eine Beschleunigung von 0 auf 100 km/h in sensationellen 4.6 Sekunden.
Der hier von uns angebotene Wiesmann GT MF4 wurde am 14. September 2009 an den jetzigen Eigentümer nach Deutschland ausgeliefert. Das Coupé hat die Farbe "Panamabraun metallic" und ist damit ein echter Hingucker. Das Fahrzeug hat eine umfangreiche Sonderausstattung, u.a. das für den Innenraum verwendete Sonderleder "MB natur antik". Auch das Lenkrad und die Lenkstockhebel wurden mit diesem Leder bezogen. Die Sitze erhielten zusätzlich den "Wiesmann-typischen" Gecko als Bestickung. Des Weiteren wurde der Wiesmann mit einer 2-Schicht-Metallic-Lackierung versehen, erhielt Einstiegsleisten in Aluminium, eine elektrische Sitzhöhenverstellung, Sitzheizung für Fahrer und Beifahrer, eine Klimaanlage und Xenon-Zusatzscheinwerfer.
Der GT MF4 hat heute eine Originalkilometerlaufleistung von 17.800 Kilometern und ist immer noch in Erstbesitz. Zur Dokumentation gehören die Auftragsbestätigung von Wiesmann über die Bestellung des Fahrzeugs, der zugehörige Lieferschein und natürlich das originale Scheckheft.
Das Fahrzeug befindet sich in einem sehr gepflegten Zustand. Lediglich an der Front finden sich ein paar Steinschläge, da der Wagen nicht nachlackiert wurde. Technisch funktioniert der Wagen einwandfrei und benötigt lediglich eine frische Wartung bevor er in der neuen Saison genossen werden kann. Diese kann gerne durch uns in Ihrem Auftrag organisiert werden.
Der Wagen kann nach Absprache jederzeit vor der Auktion bei uns in 33415 Verl besichtigt werden. Eine Hebebühne steht Ihnen dafür selbstverständlich ebenfalls zur Verfügung.
Bitte sprechen Sie uns an, wenn Sie an weiteren Informationen Interesse haben.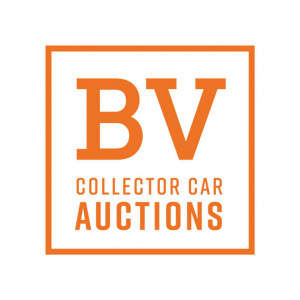 ---
BV Collector Car Auctions GmbH

Contact Person
Kontaktperson
---