Lot sold
EUR 18 000 - 25 000
(listed)
Estimate
EUR 18 000 - 25 000
(listed)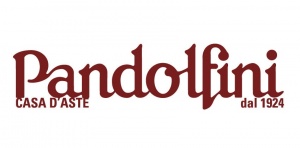 Pandolfini Casa D'Aste Srl
Location
Description
VOLKSWAGEN T2 (1973)
ENGINE: 4 CYLINDER BOXER
DISPLACEMENT: 1285 CM3
POWER: 44 CV
BODY STYLE: VAN
The Volkswagen Beetle was certainly one of the most important cars in history. Launched in 1938 as the 'People's car' and destined to motor­ize the German middle class, it was one of the first technical successes of its designer, Ferdinand Porsche.
Produced in various versions and in many factories and different coun­tries for almost sixty years, in 1949 it gave life to a series of commer­cial vehicles. It did not matter if the engine was weak and mounted at the rear where the loading surface would normally have been. Its prodigious reliability more than balanced out the lack of performance, especially at a time when the roads did not permit fast speeds and reconstruction requirements instead generated a growing market for compact work vehicles.
The 'boxer' conformation of the engine made it very flat and it was possible to realize an acceptable loading surface. In the vans this was, in any case, principally accessed through the large hinged, or sliding, side doors. It should be noted that the mechanism of these sliding doors was used on license from the high luxury English coach­builder James Young who developed them before the war for some splendid and very expensive Bentleys!
After the first T1s, characterized by the split windshield, the T2s con­tinued and increased the success of the Volkswagen 'little van', which left the purely professional sphere to become a member of the limited group of leisure vehicles.
In California, in particular, it became the cult vehicle of the surf gen­eration and the Hippies in the late 1960s. Volkswagen was quick to notice this and put an infinite series of fittings into production that could transform a humble van into an almost luxury limousine: six or nine seater interiors, sophisticated upholstery, accessories, even a huge sunroof were all available. A series of external specialists, including the famous Westfalia company, offered special fittings for mobile offices, camper vans, or whatever the client wanted.
The T2 we are presenting today has recently been subjected to a fa­natical renovation of the mechanics and bodywork. The interior has been purposely left unfinished to allow the purchaser to finish it as they choose or to modify it according to their tastes or commercial requirements. This type of vehicle, in fact, lends itself magnificently even to being used as a mobile shop for street food chains, ice-cream parlours and such forth. All the interior components and details and components are supplied with the vehicle which can therefore be fin­ished in its original state or modified as the new owner requires.
The vehicle is in excellent mechanical condition but, for safety reasons, we advise the purchaser to have it checked over.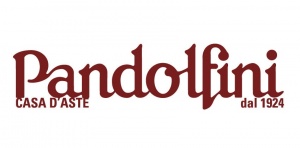 ---
Pandolfini Casa D'Aste Srl
Ramirez-Montalvo Palace
Borgo degli Albizi, 26
Italy

Contact Person
Kontaktperson
---