1955 VW Beetle
kever type 1 FIRST PAINT, ONLY 159000 KM!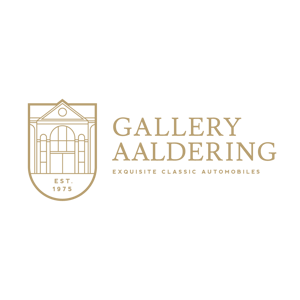 Location
Description
Transmission: 4 gears, Manual gearbox
Registration number: VW-15-03
Trade-in car.
This must be one of the nicest Beetles for sale! An original 'type 1', unrestored, in its first paint and with only two owners who have neatly kept track of the 159,000 kilometers driven.
First paint on a 1955 Beetle? Yes, you can come and check it yourself with the paint thickness gauge, because we have already done that. The meter indicates a paint thickness of 40 to 50 microns all around. That is indeed wafer-thin, the car has of course been polished a few times in all its almost 70 years. However, not anymore in recent years and that is why the Beetle 1200 looks so amazing.
The first owner bought this Beetle in 1955, although it is a 1954 model. The model probably remained at the dealer a little longer than hoped. The first owner then kept the car until 1981, when the car went to the second owner with 96,000 kilometers.
This had the 1192 cc four-cylinder completely overhauled. The original engine still runs with great pleasure and makes no noises. The gearbox, on the other hand, is slightly noisier than we are used to nowadays, but it is the typical sound that comes with older Volkswagens.
The original paint, L-227 Stratosilber, is one of the first metallic paints that Volkswagen offered. Okay, there is little visible of the metallic today, but personally we would think it would be a shame to apply a new layer of paint. The car has never been welded or worked on and is completely rust-free. The same also applies to the underside of this Beetle. The second owner is also the one who never sold the car until now. For over forty years, this Volkswagen enthusiast stored the car indoors, only to take it out for a pleasant drive. The fact that we are dealing with a 1954 model can be seen, among other things, from the single exhaust, a feature that disappeared a year later. The car comes with the original service book, which shows, among other things, that the first oil change was done when the car had driven less than 50 kilometers.
Cars can always be restored, but unfortunately returning them to the original is never possible, which is why we are dealing with a very rare Beetle. The interior is also in an extremely original and wonderfully neat condition.
THIS VEHICLE IS IN OUR STORAGE, VIEWING BY APPOINTMENT ONLY.
Gallery Aaldering is Europe's leading Classic Cars specialist since 1975! Always 400 Classic and Sportscars in stock, please visit www.gallery-aaldering.com for the current stock list (all offered cars are available in our showroom) and further information. We are located near the German border, 95 km from Düsseldorf and 90 km from Amsterdam. So easy traveling by plane, train, taxi and car. Transport and worldwide shipping can be arranged. No duties/import costs within Europe. We buy, sell and provide consignment sales (selling on behalf of the owner). We can arrange/provide registration/papers for our German (H-Kennzeichen, TÜV, Fahrzeugbrief, Wertgutachten usw.) and Benelux customers. Gallery Aaldering, Arnhemsestraat 47, 6971 AP Brummen, The Netherlands. Tel: 0031-575-564055. Quality, experience and transparency is what sets us apart. We look forward to welcoming you in our showroom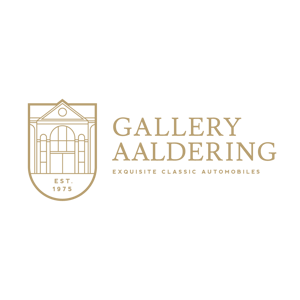 ---
Contact Person
Kontaktperson
---