This listing is no longer available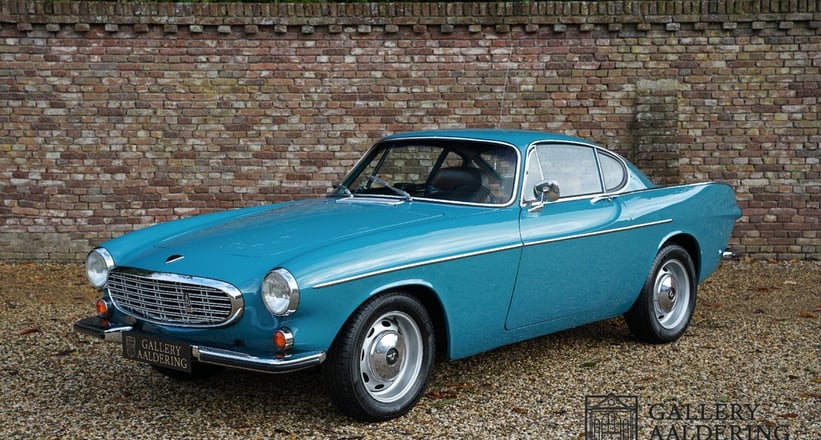 Summary
Location
Description
Transmission: 4 gears, Manual gearbox
Model year: 2021
Registration number: VO-95-81
This is probably one of the most beautiful Volvo P1800's to come from Sweden in recent times. Not our words but those of the previous owner: Leiff Anderson. He was given the car by his farther-in-law in 2000, who himself had owned the P1800 since 1989. Some time afterwards a start was made with restoring the car which took from 2003 to 2016. This 1969 car was dismantled down to the last screw. This car was not only restored but also mechanically fully rebuilt.
A restoration over an extended period does not automatically mean the work was automatically carried out well. In this case fortunately the work was highly competently carried out. Mr. Anderson worked with all due diligence. Afterwards his effort were amply rewarded with many trophies given at various meeting of the Volvo Club, where clearly other members valued the workmanship that went into restoring this car. Everything about the restoration and mechanical rebuild has been neatly preserved in a large file containing every invoice. In addition there are also two large files containing the official P1800 workplace manual in one and heaps of general information in the other. This amount of documentation dismisses any shadow of a doubt that we are dealing with a true enthusiast in the previous owner.
The result of the extensive workmanship is still evident today. The bodywork looks great, the shut lines are all correct and the chrome brightwork fits perfectly. The car was resprayed in her original blue finish, lending this Volvo a fantastic brilliance. The good quality of the respray has kept well. The original rims have been given refurbished chrome hubcaps that are also in a prefect state. The car is shod in correctly sized Michelin tyres with a lot of tread on them.
The seat leather is completely original. The leather was in such good condition that the previous owner could not bear to loose that beautiful patina. The carpets are completely new and the dashboard looks a treat. All instrument and controls work exactly as they ought too and look splendid. Both the roof lining as well as the dashboard were fully reupholstered.
What we encounter under the bonnet is as striking as what lays on top. The engine was fully dismantled before being put back together after a respray. The transmission was also completely taken in hand and a new cable loom was fitted. The engine bay sparkles with originality. Even the original air-filter housing is still present. The engine runs as well as it looks. A lot of mid-range torque is delivered to a wonderfully well shifting 4-speed gearbox with overdrive. Matters such as the suspension and brakes were also fully replaced and lend the car its fantastic roadholding. This Volvo P1800 is after all these years still a joy to travel in.
In short a wonderful Volvo P1800 with a fantastic finish and immaculately documented, making it one of the best P 1800's on the market.
Gallery Aaldering is Europe's leading Classic Cars specialist since 1975! Always 400 Classic and Sportscars in stock, please visit www.gallery-aaldering.com for the current stock list (all offered cars are available in our showroom) and further information. We are located near the German border, 95 km from Düsseldorf and 90 km from Amsterdam. So easy traveling by plane, train, taxi and car. Transport and worldwide shipping can be arranged. No duties/import costs within Europe. We buy, sell and provide consignment sales (selling on behalf of the owner). We can arrange/provide registration/papers for our German (H-Kennzeichen, TÜV, Fahrzeugbrief, Wertgutachten usw.) and Benelux customers. Gallery Aaldering, Arnhemsestraat 47, 6971 AP Brummen, The Netherlands. Tel: 0031-575-564055. Quality, experience and transparency is what sets us apart. We look forward to welcoming you in our showroom