Lot sold
EUR 10 000 - 15 000
(listed)
Estimate
EUR 10 000 - 15 000
(listed)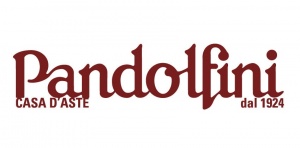 Pandolfini Casa D'Aste Srl
Location
Description
VOLVO 1800E (1970)
ENGINE: 4 CYLINDER
DISPLACEMENT: 1986 CM3
POWER: 118 CV
BODY STYLE: COUPE'
Built on the base of the 120 Amazon, the P1800S represented an attempt by Volvo to realize a product that was different from the one for which they had become famous: a small two-seater vehicle that was sporty but not exaggerated, and was able to maintain the features of safety and reliability which had become synonymous with the Swedish manufacturer. A 1800S purchased by an American client in 1966 and used by him constantly and daily, that had driven almost five million kilometres, is featured in the Guinness Book of Records.
Designed by Piero Frua, the P1800S was initially assembled by Jensen in London, but then, in 1963, production was moved to Sweden and it was simply named the 1800S. It is a pleasant coupé with two small rear fins that then paved the way for a beautiful shooting brake, or "Break de Chasse" as the French would say: halfway between a coupé and a station-wagon: the 1800ES. In 1969 the 1800S received an update and a series of improvements including the adoption of the B20E engine with slightly greater displacement and an injection system instead of carburettors. Once again the official name was changed and it became the 1800E.
Throughout the period of its production, between 1961 and 1973, over 47,000 examples were produced, whilst only 2799 of the 1800E were produced in 1970. The vehicle proposed here belongs to the last period of production having been registered in 1970 in the United Kingdom, which is why it is right-hand drive. It was then imported and duly registered in Italy in 2015. It is a vehicle that has been excellently preserved by its previous enthusiastic owners.
The vehicle is in excellent mechanical condition but, for safety reasons, we advise the purchaser to have it checked over and to replace the fluids, filters and perishable elements.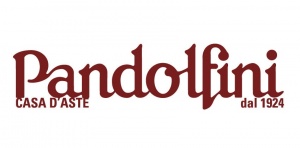 ---
Pandolfini Casa D'Aste Srl
Ramirez-Montalvo Palace
Borgo degli Albizi, 26
Italy

Contact Person
Kontaktperson
---