Lot sold
GBP 65 000 - 75 000
(listed)
Estimate
GBP 65 000 - 75 000
(listed)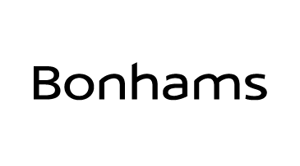 Location
Description
1923 Vauxhall Type OD 23-60 Malvern Tourer
Registration no. SV 7736
Chassis no. OD 720
Prior to 1925, when Vauxhall was taken over by General Motors, the firm was renowned for producing handsome, finely engineered cars that put it on a par with Bentley or Sunbeam. Introduced in 1922, the 23-60 was a development of the 4.0-litre, four-cylinder, sidevalve-engined D-Type Vauxhall of 1913, which had been designed by the firm's famous Chief Engineer, Laurence Pomeroy. Production of the original D-Type was maintained during WWI when the model was widely used as an army staff car. Manufacture continued after the cessation of hostilities, though Pomeroy departed and his place was taken by Charles Evelyn King, who designed a new overhead-valve detachable cylinder head for both the D-Type and its legendary sporting stablemate, the 30-98. Updated with King's OHV 'head in mid-1922, the model was known thereafter as the '23-60' or 'OD' and was built until 1926, by which time the Luton firm had become part of the General Motors conglomerate. The OD 23-60 Vauxhall was a popular overseas model and many were dispatched to British Empire markets. Approximately 1,300 were made, of which some 100 survive.
This Vauxhall 23-60 Malvern tourer was delivered new to Australia and comes with a list of owners in that country dating back to 1932. In May 1998 the car was imported into the UK by Andrew Booth (Orchid Cars), registered as 'SV 7736' and sold to a Mr Ray Harris of the West Midlands. The car then had one further owner before its acquisition by the current vendor in February 2015. We are advised by the vendor that the Vauxhall has been repainted and reupholstered but remains all original and with its chassis number on the scuttle, floorboards and so on; both wings are even date-stamped. Currently maintained by Keith Pointing, who rebuilt the engine, the car is said to have no known faults, while the rare and spacious seven-seater Malvern tourer coachwork makes it an even more attractive prospect. Offered with a good history file.
Writing in Motor Sport magazine's December 1949 edition, Vauxhall 23-60 owner Captain Donald Gill concluded his article thus: "For someone who yearns after a real Vauxhall, but for one reason or another is denied a 30-98, the 23-60 commends itself as a not at all unworthy substitute for non-competitive motoring, and the preservation of a few more examples of the type would be a definite gain to the vintage world," sentiments with which Bonhams can only concur.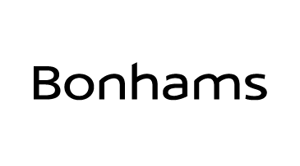 ---
Contact Person
Kontaktperson
First name
Bonhams Collectors' Car department
---