Lot sold
EUR 40 000 - 60 000
(listed)
Estimate
EUR 40 000 - 60 000
(listed)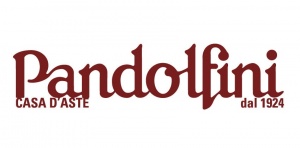 Pandolfini Casa D'Aste Srl
Location
Description
TRIUMPH TR3A (1960) CHASSIS N. TS79170L, ENGINE: 4 CYLINDER, DISPLACEMENT: 1991 CM3, POWER: 100 BHP
BODY: ROADSTER, GEARBOX: MANUAL, DRIVE: LHD, RARE BRITISH "DOLCE VITA" ROADSTER IN PERFECT CONDITIONS
The Triumph Motor Company entered the automobile market in the early 1920s; in 1945 was then bought by Standard Motor Company. Later the brand ended in the British Leyland conglomerate, then in the Rover Company, and these days, though unused for years, belongs to BMW. Starting from 1952, Triumph launched a number of sportcars: from the TR1 to the TR3. They were to be followed by the TR4, and then TR5 and TR6. The TR3 was launched in 1955 and then superseded by the TR3A, whose main differences were the "wide mouth" grille and the engine tune which allowed the power to go from 95 to 100 bhp. With 100 horsepower for little more than a thousand kilograms of weight, a TR3A offers a great driving pleasure, as long as one does not expect modern day roadholding and braking. For these reasons, these roadster were always in demand. The use of one of these for a starring role in "La Dolce Vita", arguably the masterpiece of Italian motion pictures of the '50s, made them even more popular. The car on offer today has been owned by the seller for more than 30 years, has always been carefully maintained and is complete with top, tonneau cover and sidescreens. The vehicle is in excellent mechanical condition but for safety reasons, we advise the purchaser to have it checked over and to replace the fluids, filters and perishable elements.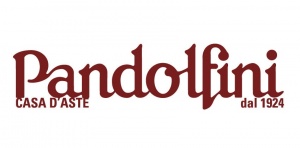 ---
Pandolfini Casa D'Aste Srl
Ramirez-Montalvo Palace
Borgo degli Albizi, 26
Italy

Contact Person
Kontaktperson
---