1959 Triumph TR3 A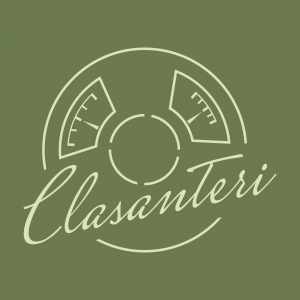 Location
Description
TRIUMPH TR3A '1959
CHASSIS NO. TS43491L
2.1 LITER STRAIGHT FOUR ENGINE WITH TWO SU CARBURETORS, FOUR-SPEED MANUAL TRANSMISSION
FIRST REGISTRATION IN 1959.
PRIMEROSE YELLOW, BROWN INTERIOR AND SOFT TOP INCL. REMOVABLE SIDE WINDOWS
THOROUGHLY RESTORED APPROX. 2009-2010. BROUGHT TO FINLAND IN 2010. ONE PRIVATE OWNER IN FINLAND.
REGISTERED AS A HISTORIC VEHICLE.
WILL BE SOLD WITH FRESH MOT/TÜV INSPECTION DONE.
In early 50's Sir John Black, who worked as a chairman of Standard-Triumph, decided that the Triumph would need a proper open sports car to compete with Morgan that Triumph was tried to buy. Sir Black gave a tight budget for Triumph and Triumph used existing chassis, suspension and inexpensive bodywork to built the first concept car of TR series Triumph. Target was to reach at least 90 mph top speed.
Triumph TR1 (20TS) was introduced in London Motorshow in 1952. As a result the 20 TS deservedly garnered praise about the design of front of the car and potentiality to be fast sports car. The interior of the car and the design of the rear, on the other hand, require a lot of development work. Triumph hired the British Racing Motors test driver Ken Richardson to test drive and develop the car further. The beginning of one of Great Britain's greatest sports car stories was born.
The TR2 was introduced in 1953 Geneva Motorshown and followed by TR3 in 1955 and TR3A with new 2.2 litre four cylinder engine and disc brakes in 1957. In 1961 totally new designed TR4 by Giovanni Michelotti was introduced and 1965 it was upgraded with independent rear suspension.
In 1967 the TR -series got one of its greatest improvements when it finally got the 2.5 liter inline six engine. TR4 bodied car was offered for US market with two Stromberg carburettors and for other markets there was available TR5 with Lucas fuel injection. Again the next model was developed further based on the earlier ones. In 1968 Karmann redesigned the front end and rear end of the Michelotti's TR body and the last model based to the very first TR-series, Triumph TR6 was born.
This particular car represents the first half of the TR series and is a 1959 Triumph TR3A. The car was brought to Finland in 2010 by Oskari Åvall of Grips Garage, which specializes in British classics. The car came to Finland from Minnesota, USA. The Triumph has been thoroughly restored in the US, including the car's engine, body, chassis, and renewed interior and soft top including removable side windows. The restoration has been done to a high standard and the car is still very neat and clean, functional and intact, including the extremely clean chassis and engine bay.
Åvall sold the car in 2011 to T. Hoikkala, who still owns the car. The car has been enjoyed occasionally summer times and has been stored in a warm garage.
Major maintenance has been done in October-November 2022, where carburetors were comprehensively refurbished and fuel lines and air filters with housings were renewed. The cylinder pressures have also been measured and they are very good. Coolants and engine oils with filter also renewed.
The car's 100-horsepower engine is really perky and the gearbox works precisely without any additional noices.
The body of the car and the Primerose yellow paint are in really good and impressive condition. The brown interior is very clean and intact, and the soft top roof with removable side windows is really presentative and intact.
The car is registered as a historic vehicle and Mot/Tüv inspected in November 2022. Triumph's Mot/Tüv inspection is valid until 11/2026 and the car is ready to be enjoyed.
The car is located in Vantaa, 25 minutes from Helsinki-Vantaa Airport. Views by appointment.
Worldwide shipping with generous rates.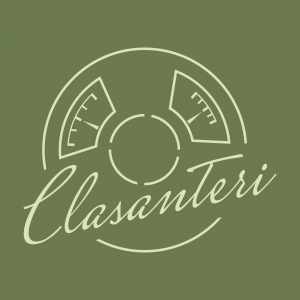 ---

Contact Person
Kontaktperson
---