1955 Triumph TR2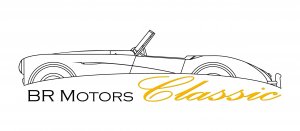 Location
Description
FR - En mars 1953, après un important travail de mise au point du
châssis et du moteur, la TR2 sera présentée au salon de Genève. La voiture
démontre sa sportivité dans des compétitions de renom comme la Coupe des Alpes
et Le Mans.
Une voiture économe à l'usage, robuste et facile à
entretenir avec des performances significatives : de quoi proposer une
voiture de sport accessibles et réputée venant directement concurrencer les
autres roadsters anglais proposés par MG et Jaguar.
Le marché Américain va rapidement s'intéresser à ce modèle.
Pesant moins d'une tonne, la TR2 distille un maximum de
sensations à son bord.
Fabriquée en seulement 8628 exemplaires, elle est relativement
rare en France ayant surtout connu les routes américaines.
La TR2 présentée est originaire des Etats Unis. Vendue neuve
en 1955, son 2ème propriétaire américain la conservera plus de 40 ans
jusqu'au début des années 2010.
A près plus de 500 heures de travail ; elle est
intégralement restaurée et acquise par un habitant de Portland. Il s'en sépare
en 2017 au profit d'un collectionneur français. La voiture arrive en France en
parfait état, le travail de restauration est de qualité, mais la mécanique
semble défectueuse.
Ainsi, son nouveau propriétaire, habitué des voitures
anciennes, fait remplacer le moteur, la boite de vitesse et l'overdrive. Les
éléments reconditionnés sont donc installés dans la TR2 et un système de freins
à disques est installé à l'avant.
Compte tenu des travaux engagés, son propriétaire décide de
réviser toute la mécanique et de changer les roulements avant, les amortisseurs
arrière, le kit d'embrayage, le radiateur, etc.
Le montant de la facture s'élève à 16000€.
Esthétiquement, la voiture ne souffre d'aucun défaut et la
mécanique est désormais en parfait état de marche. Nous avons pu le constater
lors de nos essais sur les petites routes de seine et marne. Le moteur est très
bien réglé et le manier de la boite de vitesse est un régal.
Un exemplaire prêt à prendre la route.
EN - In March 1953, after extensive work on the development of the
chassis and engine, the TR2 will be presented at the Geneva Motor Show. The car
demonstrates his sportsmanship in renowned competitions such as the Coupe des Alpes
and Le Mans.
A car that is economical in use, robust and easy to
maintain with significant performance: enough to offer a
accessible and renowned sports car coming directly to compete with
other English roadsters offered by MG and Jaguar.
The American market will quickly take an interest in this model.
Weighing less than a tonne, the TR2 distils a maximum of
sensations on board.
Produced in only 8,628 units, it is relatively
rare in France having especially known the American roads.
The TR2 presented is from the United States. Sold new
in 1955, its 2nd American owner will keep it for more than 40 years
until the early 2010s.
Nearly more than 500 hours of work; she is
fully restored and acquired by a Portland resident. It separates from it
in 2017 for the benefit of a French collector. The car arrives in France in
perfect condition, the restoration work is of good quality, but the mechanics
seems defective.
So its new owner, used to cars
old, replaced the engine, gearbox and overdrive. The
reconditioned elements are therefore installed in the TR2 and a brake system
disc is installed at the front.
Given the work undertaken, its owner decides to
overhaul all the mechanics and change the front bearings, shock absorbers
rear, clutch kit, radiator, etc.
The invoice amount is € 16,000.
Aesthetically, the car does not suffer from any defect and the
mechanics is now in perfect working order. We could see it
during our tests on the small roads of Fontainebleau. The engine is very
well adjusted and the handling of the gearbox is a treat.
A copy ready to hit the road.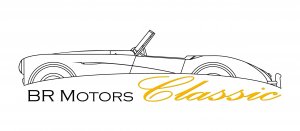 ---

Contact Person
Kontaktperson
---