1980 Toyota BJ 40
Landcruiser SWB
Lot sold
EUR 12 500 - 15 500
(listed)
Estimate
EUR 12 500 - 15 500
(listed)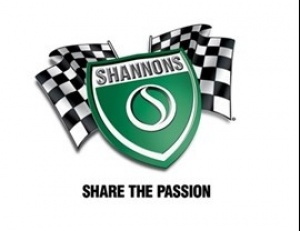 Location
Description
DESCRIPTION
An iconic name in the history of off-road vehicles, Toyota's Landcruiser evolved from a vehicle designed to fulfill an order by the US military during the Korean War in 1951. The first civilian version, the 20 series, gave way to the classic 40 in 1960, with numerous improvements designed to give the Landcruiser broader appeal and more versatility. Sold with unbreakable four-cylinder diesel or six-cylinder petrol engines, the Landcruiser proved hugely popular in the United States and many other export markets, including Australia where the model was first seen being used in the Snowy Mountains Scheme. Variants included the short-wheelbase J40, mid-size J43 and long-wheelbase J45 and by the 1970s the Landcruiser was considered a serious contender to the likes of Land Rover in the off-road stakes. Although diesel-powered Landcruisers were already in production in Brazil using local Mercedes-Benz engines, the first Japanese model exported was the HJ45 of the early 1970s, using an in-line six-cylinder unit and this was supplemented with a 3-litre four-cylinder on the BJ40/43 models in 1974. The B-series engine was an overhead valve unit displacing 2977cc, developing 80 horsepower and 141 lb/ft of torque. Various improvements were made to the Landcruiser range into the 1980s before the venerable 40-series finally pensioned off in 1984. There is burgeoning interest in early 4WDs today, with Toyota's seminal 40 series Landcruiser at the forefront of this movement - helped no doubt by the release of the retro-styled FJ Cruiser in recent years. There are now specialists all over the world performing big dollar restorations on early Landcruisers to show standards for the first time and examples are beginning to appear - and fetch serious money - at major auction venues. In short, the J40 has become highly collectible.
HISTORY
- Classic BJ40 Landcruiser 'shorty'
- Original, unmolested condition
- Usable classic off-roader
Completed in August 1980 according to the compliance plate on the car, this Toyota BJ40 is the classic short-wheelbase diesel wagon model finished in the signature beige colour with a white roof and grey vinyl upholstery. The first owner bought the vehicle from Mackintosh Motors in Frankston, Victoria on April 10, 1981 and the service book is stamped up to 1985 at 56,200 kms. We understand from the vendor he purchased the Landcruiser from the original owner and it has clearly been well-maintained over the years, surviving in original, unmolested condition. Showing an indicated 32,782 kms at the time of cataloguing and registered in Victoria until October 2018, the Landcruiser will therefore be sold unregistered and at No Reserve, with an owner's manual and service book supplied.
Note: Shannons advise that all potential buyers research all vehicles before purchase to authenticate originality.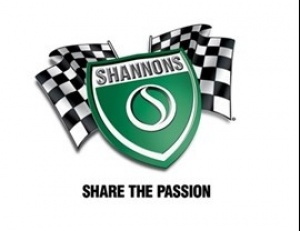 ---
Heatherton
3202
Victoria
Australia
Contact Person
Kontaktperson
---