1966 Sunbeam Tiger
(Alpine 260) 260ci V8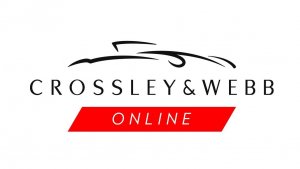 Location

Performance

164 BHP / 167 PS / 123 kW
Description
The Sunbeam Tiger (Alpine 260) is a high performance V8 version of the Sunbeam Alpine produced by Rootes.
Whilst the name 'Alpine 260' was the name Rootes put on the programme for the New York Auto Show in April '64, 'Sunbeam Tiger' had been decided on by the time the show opened. However, the name Tiger could not be used in certain European countries (conflicted with Panhard Tigre in France and Messerschmidt Tiger in Germany) and it was decided along with Simca that the Tiger should be launched on the European market as the 'Alpine 260'.
The project began in 1962, when racing driver and Formula One champion Jack Brabham went to the Rootes competition manager with the idea of fitting the Alpine, which was normally powered by small-displacement four-cylinder engines, with a larger Ford V-8 powerplant.
Realizing that the Alpine needed more power to compete successfully in the U.S., Rootes approved the conversion, which was designed in part by Carroll Shelby, who had carried out a similar V8 conversion on the AC Cobra. The Tiger was often referred to as Carroll Shelby's other pioneer "hybrid". Although Shelby hoped to be given a contract to produce the Tiger in America, Rootes was unhappy about Carroll's close relationship with Ford, so final assembly was done at Jensen's West Bromwich plant in England. Carroll was paid an undisclosed royalty for every Tiger built. The early Tigers featured:
260cu inch Ford V8 produced 164 BHP
Rack and pinion steering,
Stiffer springs,
four speed transmission
This Example:
This is a numbers correct example with its correct 260ci Ford engine which has been owned by its previous owner prior to Crossley & Webb since 1985. It was based in Benoni prior to the owner relocating to the Cape four years ago which has resulted in a body that is very solid and rust free. Prior to selling the car to us, a major engine rebuild was completed
The following items were attended to in the last two years:
Suspension rebuild
Rebuild of steering rack
Rebuild carburetor
Full respray
New side beadings
New carpet set and interior
New Burled walnut wood trim
New Soft top roof
Hardtop sprayed black
New tyres
This example is available for viewing at the Crossley & Webb showroom in Gardens Cape Town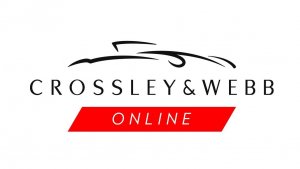 ---
8001
Cape Town
Western Province
South Africa
Contact Person
Kontaktperson
---