1965 Sunbeam Tiger
Brockenhurst, 01 September
Lot sold
GBP 28 000 - 36 000
(listed)
Estimate
GBP 28 000 - 36 000
(listed)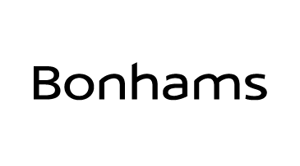 Location
Description
1965 Sunbeam Tiger Mark I Roadster
Registration no. ENX 733C
Chassis no. B9472451HROFE
Inspired by Carroll Shelby's success in shoehorning a Ford V8 into the AC Ace to create the Cobra, Rootes asked Shelby to perform the same trick with its Sunbeam Alpine sports car. The project was instigated by the company's West Coast, USA distributor, Rootes American Motors Inc, which was located not far from Shelby American. Ford's 260ci (4.2-litre) 'Windsor' V8 was chosen, and even though this had 'only' 164bhp on tap it was approaching double the output of the contemporary Alpine's 1.6-litre four. The transplant radically transformed the character of the car.
Code-named 'Thunderbolt', the Tiger was developed without the knowledge of Lord Rootes, who was said to be 'very grumpy' when he found out. Nevertheless, he had the good sense to get a prototype shipped to Coventry and was deeply impressed with the car when he drove it. Assembled by Jensen Motors and introduced in 1964, the Tiger kept the Alpine's basic layout but featured a stronger gearbox and rear axle plus rack-and-pinion steering. Vastly superior to its Alpine progenitor in performance terms, the Tiger stormed to 60mph in under ten seconds and peaked at around 120mph. Tigers would go on to enjoy success in both racing and rallying over the years. Sadly, the model was killed off by Rootes' new owner Chrysler shortly after the revised Tiger II was introduced in 1967. A little over 7,000 Sunbeam Tigers were eventually produced, including 571 of the now very rare 4.7-litre Mark II. The final cars rolled off the production line in 1968.
This Tiger I was rebuilt during the 1990s using original spares, including genuine Sunbeam Tiger MkIA panels, and fitted with the 4.7-litre engine from a Mark II. Since its acquisition by the vendor in 2016, the car has been re-commissioned for the road, which involved lining the fuel tank and cleaning out and partly renewing the fuel lines, new fuel pressure regulator, new Holley carburettor, new starter motor solenoid, and new genuine Minilite wheels shod with new tyres. Accompanying documentation consists of sundry restoration invoices, a V5C Registration Certificate, and current MoT.
The sight of the mighty Le Mans Coupé at the front of the grid at recent Goodwood events has helped raise the Tiger's profile of late, adding to the huge increase in interest and respect for the model seen over the last few years.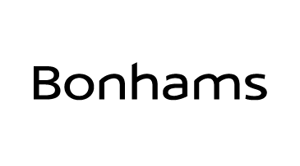 ---
Contact Person
Kontaktperson
First name
Bonhams Collectors' Car department
---