Lot sold
GBP 45 000 - 55 000
(listed)
Estimate
GBP 45 000 - 55 000
(listed)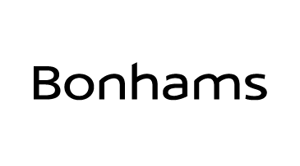 Location
Description
From the estate of the late Brian Moore
1916 Sunbeam 16hp Two-Seater Tourer
Registration no. BF 5568
Chassis no. 11208
Founded by John Marston, a God-fearing Victorian industrialist who foresaw the growth in demand for private transport, Sunbeam was first associated with beautifully made, though expensive, bicycles. Although comparative latecomers to motor car manufacture, the Wolverhampton-based Sunbeam factory quickly established a fine reputation alongside Lanchester, Wolseley, Austin, and Daimler at the heart of the expanding Midlands motor industry. Apart from the curious Sunbeam-Mabley cycle car, Sunbeam's production centred mainly around four-cylinder models, which have survived in greater numbers than any of its aforementioned contemporaries.
The company's first conventional car was largely conceived by T C Pullinger, who persuaded Marston to purchase a complete chassis from the French Berliet concern. Exhibited at the Crystal Palace in November 1902, it was marketed as the Sunbeam 10/12, but it was not until 1907, two years after the Sunbeam Motor Car Company had been formed, that the firm produced its first all-British model, the 16/20. The arrival from Hillman in 1909 of influential designer Louis Coatalen and the pursuit of an effective competitions programme enabled the marque to establish a formidable reputation prior to WWI, its superbly made products enjoying a reputation rivalling that of the best from Alvis and Bentley thereafter.
By the outbreak of WWI, the Sunbeam range consisted of four-cylinder 12/16hp and 16/20hp models plus the 25/30hp. The 16hp, introduced in 1915, was a development of the 12/16hp on a chassis of longer wheelbase, and like its predecessor was powered by a long-stroke four-cylinder side-valve engine of 3,016cc, with an RAC rating of 15.9hp. The latter drove the separate four-speed gearbox via a cone clutch, while other chassis details included a rear-wheels-only handbrake and transmission foot brake. Half-elliptic springs were the major new development on the chassis side, while electric lighting and a self-starter were extra-cost options priced at £37 and £15 respectively. Four different body styles were available on the 16hp chassis; that offered here, the Two-Seater Tourer, priced at £417 10s, was the cheapest in the range, though still considerably more costly than the average UK house. Sunbeam recommenced civilian production in 1919 with the 16hp and 24hp models, the former, also produced by Rover during 1916 and 1917, being little changed from pre-war days.
The car offered here, chassis number 11208', is one of 569 16hp models made in 1916 out of a total production of 1,781 over the 1915/1916 period. The car is finished in dark blue livery with a cream coachline, blue interior trim and brass fittings. Noteworthy features include an Autovac and fuel pump, Hobson carburettor, running board-mounted fuel can, vinyl hood, an electric starter, and electric lighting comprising CAV headlamps and Sunrise side lamps.
Previously in New Zealand (circa 2009), the Sunbeam was purchased by the late Brian for his wife Ruth's presidency of the VCC. It comes with a good file of history, including receipts from Jonathan Wood and a VCC of New Zealand certificate. An immensely desirable and rare motor car, this wonderful early Sunbeam is eligible for numerous prestigious historic motoring events.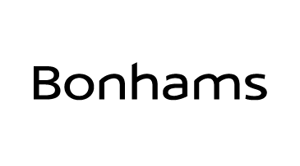 ---
Contact Person
Kontaktperson
First name
Bonhams Collectors' Car department
---