1952 Rolls-Royce Silver Wraith
Lot sold
CHF 30 000 - 50 000
(listed)
Estimate
CHF 30 000 - 50 000
(listed)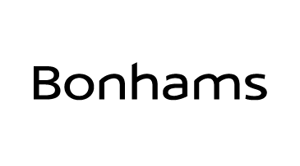 Location
Description
1952 Rolls-Royce Silver Wraith Two-door Saloon
Coachwork by Freestone & Webb Ltd
Registration no. WVH 6
Engine no. B 179 W – See Text
"In a world of shattered monetary values and yet much-improved cars, the Rolls-Royce still stands alone. Perhaps the most striking general thought in considering this supreme machine today is that it has a name more universally honoured as a symbol of quality than that of any manufactured product." – The Autocar, 9th December 1949.
Introduced towards the end of 1946, the Silver Wraith - Rolls-Royce's first post-war model - employed a chassis similar to that of the Silver Dawn and Mark VI Bentley, though with a 7" longer wheelbase at 10' 7". The 'Wraith however, was only intended for traditional coachbuilt bodies rather than the Mark VI's pioneering 'standard steel' bodywork. Powering Rolls-Royce's post-war range was a new 4,257cc six-cylinder engine of cast-iron, monobloc construction with aluminium cylinder head featuring overhead inlet and side exhaust valves. Only the bore and stroke dimensions were shared with the pre-war overhead-valve Wraith engine, the major advantage of this new 'F-head' layout being its large valves and generous water jacketing around the valve seats. A four-speed manual gearbox with synchromesh was standard initially, an automatic option (for export models only at first) not becoming available until 1952, at which time the engine was enlarged to 4,566cc and a long-wheelbase (11' 1") version introduced. Manufacture of the short-wheelbase 'Wraith ceased in 1952, with a total production of 1,144; the long-wheelbase version continued until the introduction of the Phantom V in 1959, by which time 639 chassis had been completed.
The last word in motoring luxury in its day, this short-wheelbase Silver Wraith carries coachwork by Freestone & Webb Ltd of North London, one of the finest of all British coachbuilders and a firm associated with quality marques from its earliest days, particularly Rolls-Royce, Bentley and Mercedes-Benz. Its two-door four-light saloon body is most unusual for a chassis that usually attracted more formal designs. Copy chassis cards on file confirm that 'WVH 6' was intended for the 'Earls Court Exhibition', with delivery promised for 31st March 1952. Step irons and a scuttle aerial are listed as special features, with Silver Dawn headlamps fitted after delivery. Only one owner is listed: Lennards Ltd of Bristol (for G R Mount Esq) dated 12th November 1952. According to factory records chassis WVH6 was originally fitted with engine number 'W6H' however it is fitted with an engine numbered 'B 179 W'. It is not known when this engine was fitted.
Unfortunately, little is known of the car's subsequent history. It is believed the car was acquired by the vendor in 2015. The car has been dry stored since acquisition and will require re-commissioning and some restoration work before further use.
Please note that this vehicle is not offered with any original registration documents, bidders should satisfy themselves as to registration requirements in their own jurisdiction. Please contact the department for further information.
Please note that if this vehicle is to be imported into Switzerland, Swiss Customs charges (Duty, Car Tax and VAT) will apply at roughly 12.5% of the Purchase Price. Included in this is the Swiss Duty which is calculated on the weight of the vehicle and shall be CHF 15 per 100 kg. Also included is Swiss Car Tax at 4% and this is calculated on the total Purchase Price (Hammer + Buyers Premium). Swiss VAT will then be applicable on the aggregated amount of the Hammer Price, Buyer's Premium, Swiss Duty and Swiss Car Tax at a rate of 7.7%. Please note that customs rates to other countries shall vary. This vehicle will not be available for immediate collection after the sale and will only be released on completion of customs clearance. If you have any questions regarding customs clearance, please contact the Bonhams Motorcar Department or our recommended shippers.
Voiture exposée à Earls Court pour le Salon de Londres 1952
Rolls-Royce Silver Wraith berline deux portes 1952
Carrosserie par Freestone & Webb Ltd
Châssis n° WVH 6
Moteur n° B 179 W – voir texte
• Le dernier cri du luxe automobile à son époque
• Une des 1,144 Silver Wraith à châssis court
• Aux mains du même propriétaire depuis environ 2015
• Remisée depuis son acquisition
• Demandera une remise en route
« Dans un monde d'instabilité monétaire où les automobiles sont de plus en plus sophistiquées, la Rolls-Royce reste encore à part. Il semblerait qu'aujourd'hui l'opinion la plus répandue concernant l'appréciation de cette machine élitiste est que son nom véhicule une image de qualité plus reconnue que n'importe quel autre produit manufacturé. » – The Autocar, 9 décembre 1949.
Dévoilée vers la fin de 1946, la Silver Wraith – premier modèle d'après-guerre de Rolls-Royce – faisait appel à un châssis similaire à ceux de la Silver Dawn et de la Bentley Mark VI, quoique reposant sur un empattement de 3,22 m, 18 cm plus long. Quoiqu'il en soit, la « Wraith » devait obligatoirement faire appel à une carrosserie traditionnelle sur mesure contrairement à la Mark VI qui inaugurait une carrosserie en acier construite en série. Un nouveau six cylindres en font de 4 257 cm3 animait les Rolls-Royce d'après-guerre, de construction monobloc avec culasse en aluminium à soupapes d'admission et d'échappement en tête. Seules les cotes d'alésage et de course étaient communes avec celles du moteur des Wraith à soupapes en tête d'avant-guerre, le principal avantage de cette nouvelle culasse en F étant ses plus grandes soupapes et sa circulation d'eau plus généreuse autour des sièges de soupapes. Une boîte manuelle à quatre rapports synchronisés était montée en série à l'origine, une boîte automatique en option (seulement sur les modèles export pour commencer) étant proposée seulement à partir de 1952, époque à laquelle le moteur avait été porté à 4 566 cm3 et une version à empattement long (3,38 m) était commercialisée. La construction de la Wraith châssis court cessa en 1952, après une production totale de 1 144 unités, la version à empattement long continuant jusqu'à l'apparition de la Phantom V en 1959, après que 639 châssis en aient été construits.
Dernier cri du luxe automobile en son temps, cette Silver Wraith à empattement court arbore une carrosserie Freestone & Webb Ltd de North London, l'un des carrossiers britanniques les plus raffinés, associé aux marques les plus prestigieuses dès son origine, notamment Rolls-Royce, Bentley et Mercedes-Benz. Cette carrosserie berline deux portes quatre glaces est inhabituelle sur ce type de châssis qui accueillait généralement des caisses plus statutaires. La fiche de châssis au dossier confirme que WVH 6 a été construite pour la « Earls Court Exhibition », sa livraison étant prévue le 31 marcs 1952. Des marchepieds et une antenne d'auvent font partie des équipements spéciaaux, ainsi que les phares de Silver Dawn montés après la livraison. On ne lui connait qu'un propriétaire, Lennards Ltd de Bristol (pour G. R. Mount Esq) en date du 12 novembre 1952. Selon les fiches d'usine, le châssis WVH6 était à l'origine doté du moteur W6H, la voiture est cependant aujourd'hui équipée d'un moteur portant le numéro B 179 W. On ignore à quelle date il fut installé.
Malheureusement on sait peu de choses de l'histoire de la voiture. On pense que le vendeur l'a achetée en 2015. Elle a été remisée depuis son acquisition et demandera une remise en route et un minimum de restauration avant d'être utilisée.
Veuillez noter que ce véhicule est vendu sans papiers d'immatriculations et que les enchérisseurs devront s'acquitter des démarches d'immatriculation conformément à la juridiction de leur pays. N'hésitez pas à contacter nos services pour plus d'informations.
Veuillez noter que si ce véhicule doit être importé en Suisse, des frais de douane suisses (droits, taxe automobile et TVA) s'appliqueront, correspondant à environ 12,5% du prix d'achat. Cela comprend les droits de douane suisses qui sont calculés sur le poids du véhicule et s'élèvent à CHF 15 par tranche de 100 kg. La taxe automobile suisse de 4% est également incluse, calculée sur le prix d'achat total (prix d'adjudication + prime acheteur). La TVA suisse s'appliquera ensuite sur le montant total comprenant le prix d'adjudication, la prime acheteur, les droits de douane suisses et la taxe automobile suisse, au taux de 7,7%. Veuillez noter que les tarifs douaniers pour d'autres pays peuvent varier. Ce véhicule ne sera pas disponible immédiatement après la vente et ne sera remis qu'après l'achèvement des formalités douanières. Si vous avez des questions concernant le dédouanement, veuillez contacter le département voitures de collection de Bonhams ou nos transporteurs recommandés.
30 000 – 50 000 Francs suisses
Sans prix de réserve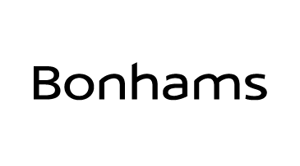 ---
Contact Person
Kontaktperson
First name
Bonhams Collectors' Car department
---